The Spring Auction 2020
28 MARCH 2020
Candid Arts, 3 Torrens St, London EC1V 1NQ
Live Streamed Auction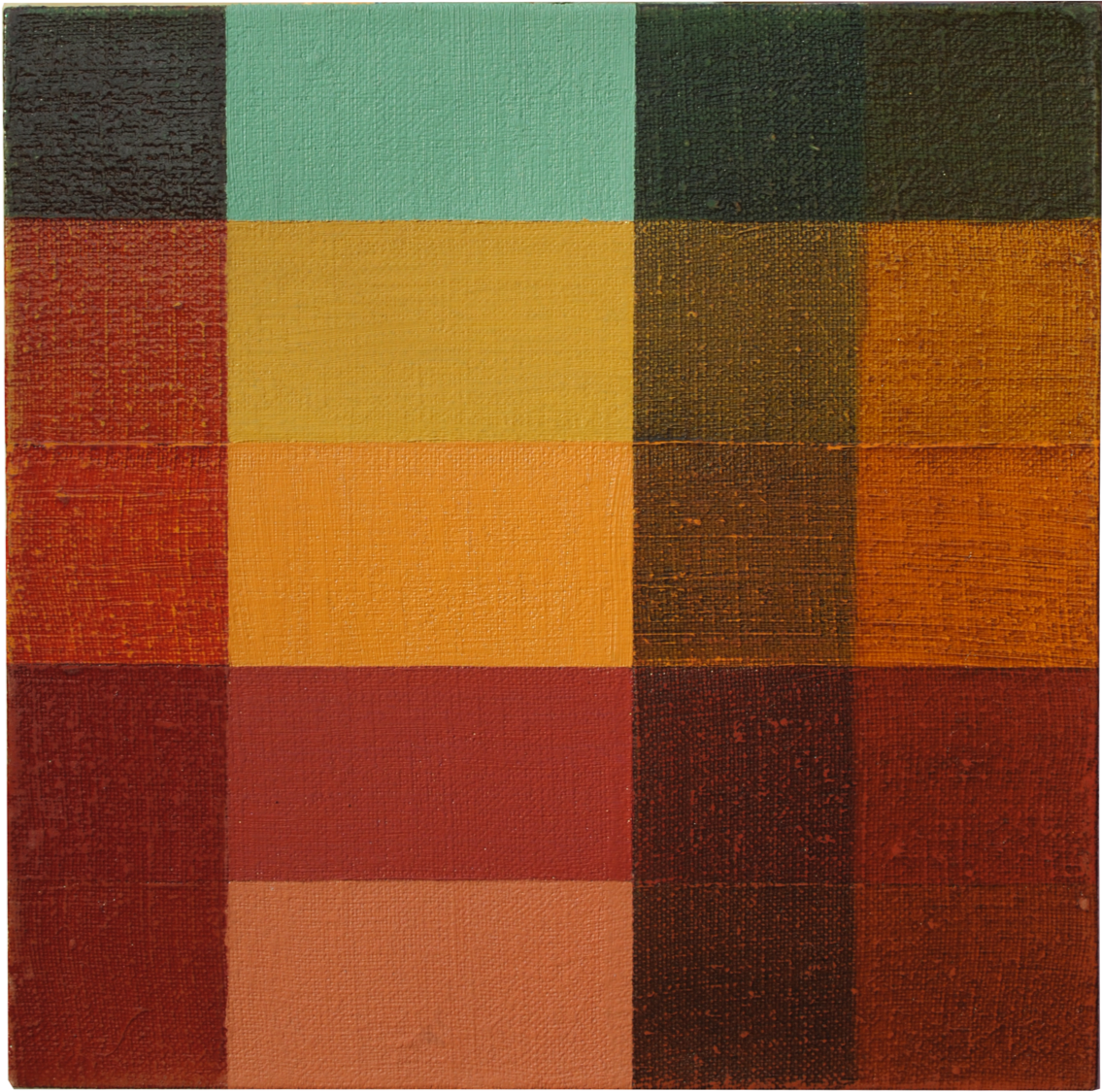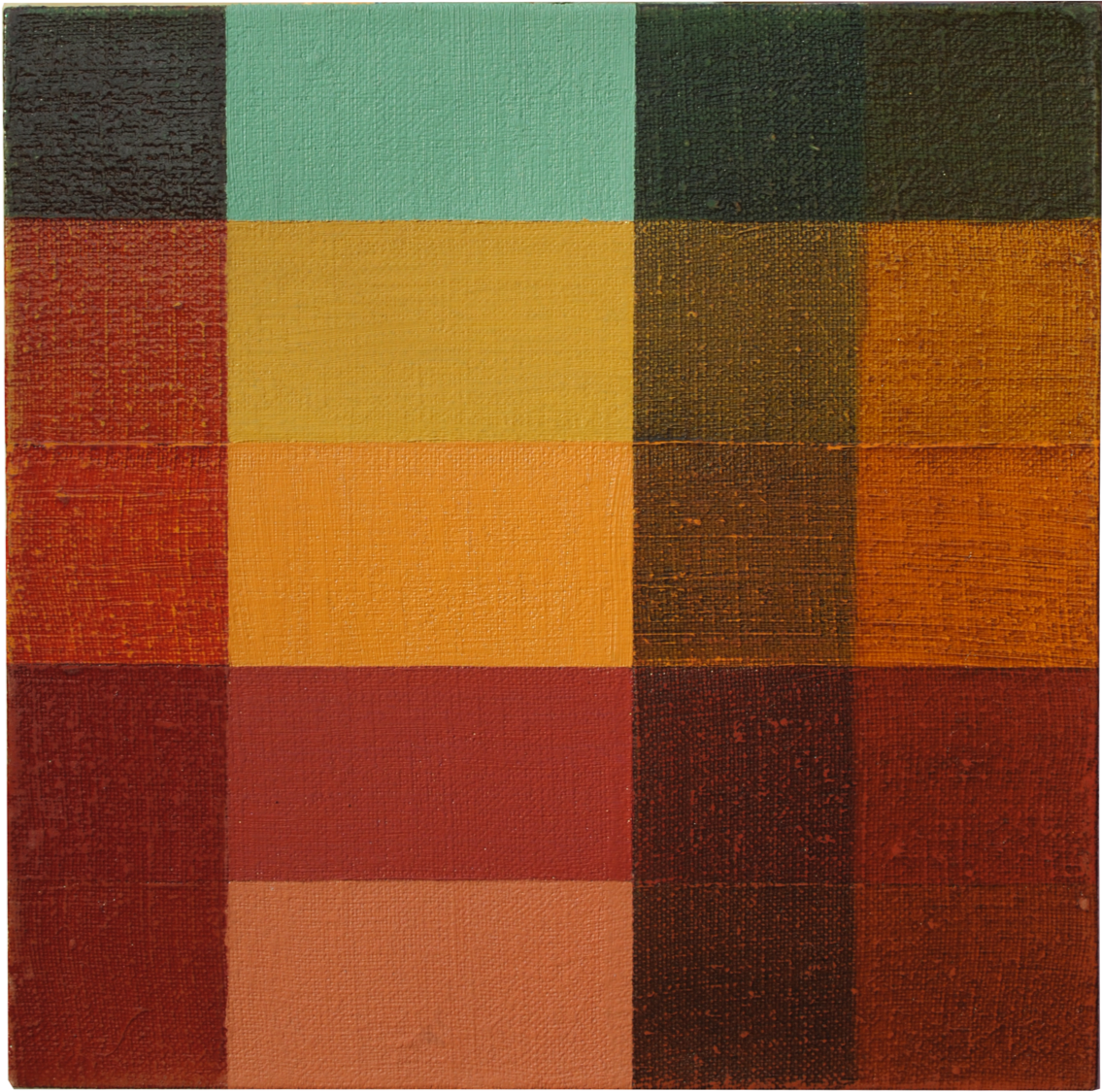 Add to wishlist
41. David Mullen
Eco-Geo 1
Various iron oxides and terre verte with glazes of indigo, weld and rose madder on linen
25 x 25 cm.
Painted in 2020
ESTIMATE
---
£150 - 250
View shipping costs
Notes
---

For this curated section of The Spring Auction 2020 we selected seven artists whose work is concerned with the environment and the impact of climate change (More details).
Eco-Geo 1 is the first in an ongoing series of geometric abstractions based on the colour interactions of naturally occurring pigments.
This work specifically explores how plant-based glazes can colour natural earth pigments. Four different iron oxide pigments (a burnt sienna, Indian red and two yellow ochres) and a terre verte have each been glazed with yellow from weld, blue from indigo and red from madder. The title is a play on the term Neo-Geo and alludes to the importance of reshaping abstract painting as an ecologically sustainable artform.
David Mullen is an artist who deals with the relevance of contemporary painting and abstraction. A desire to reduce the waste created as a by-product of his paintings has led to a radical shift to make his practice more ecologically sustainable. His ambition is to create oil paintings that, if unsuccessful, could safely be put onto a compost heap rather than into landfill. The paintings must therefore be biodegradable and non-toxic. This has allowed him to cultivate his long-standing interest in colour and the materiality of paint, by forcing him to use natural earth pigments and organic pigments synthesised from plants, such as woad, weld and madder. The ultimate goal is to make paintings using pigments synthesised from plants grown in compost containing previous paintings.
Accolades
BA Painting, Camberwell College of Arts.
MFA Fine Art, Goldsmiths.
Awards: Shortlisted for the 2019 HIX award.