The Spring Auction 2020
28 MARCH 2020
Candid Arts, 3 Torrens St, London EC1V 1NQ
Live Streamed Auction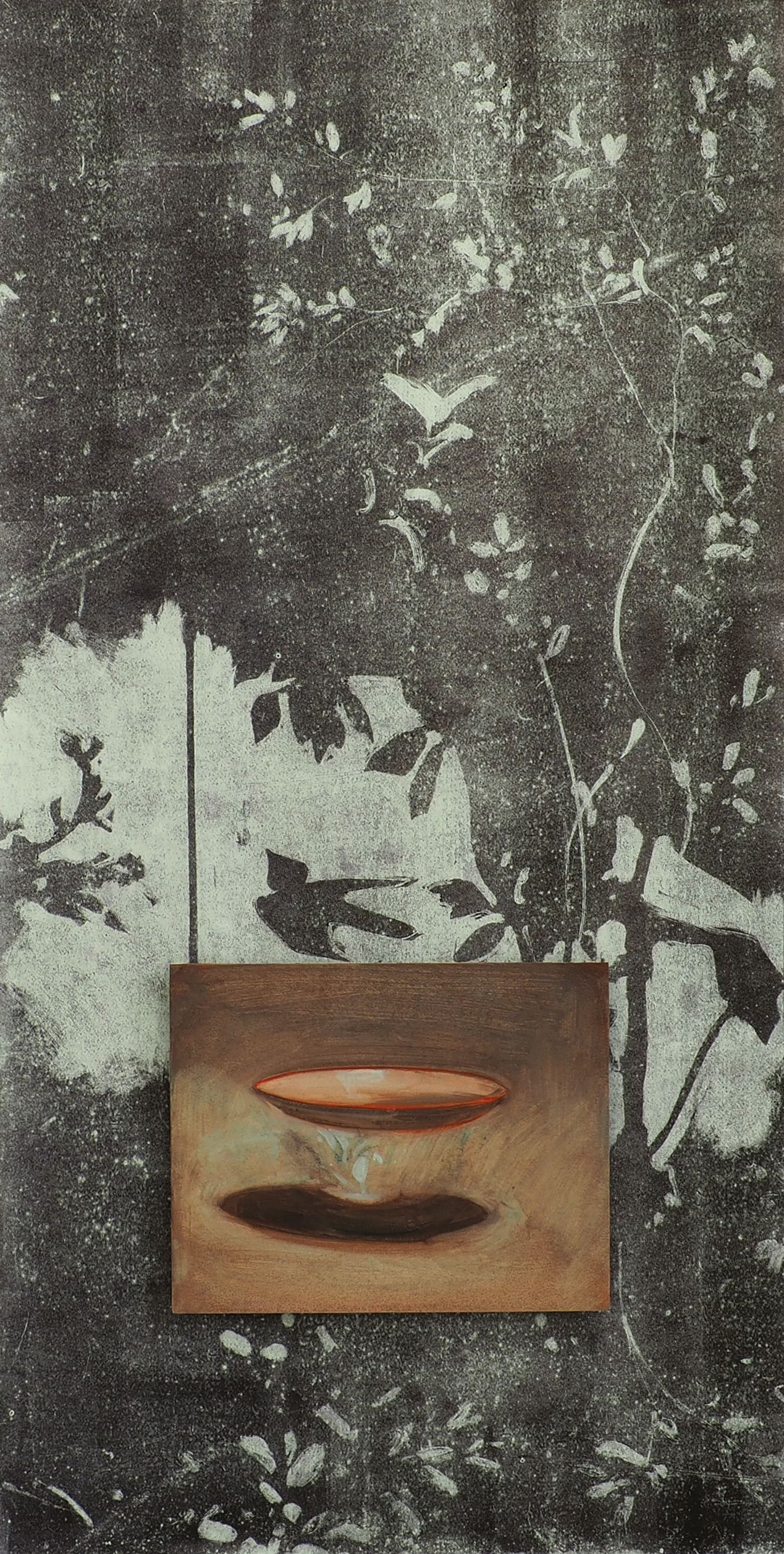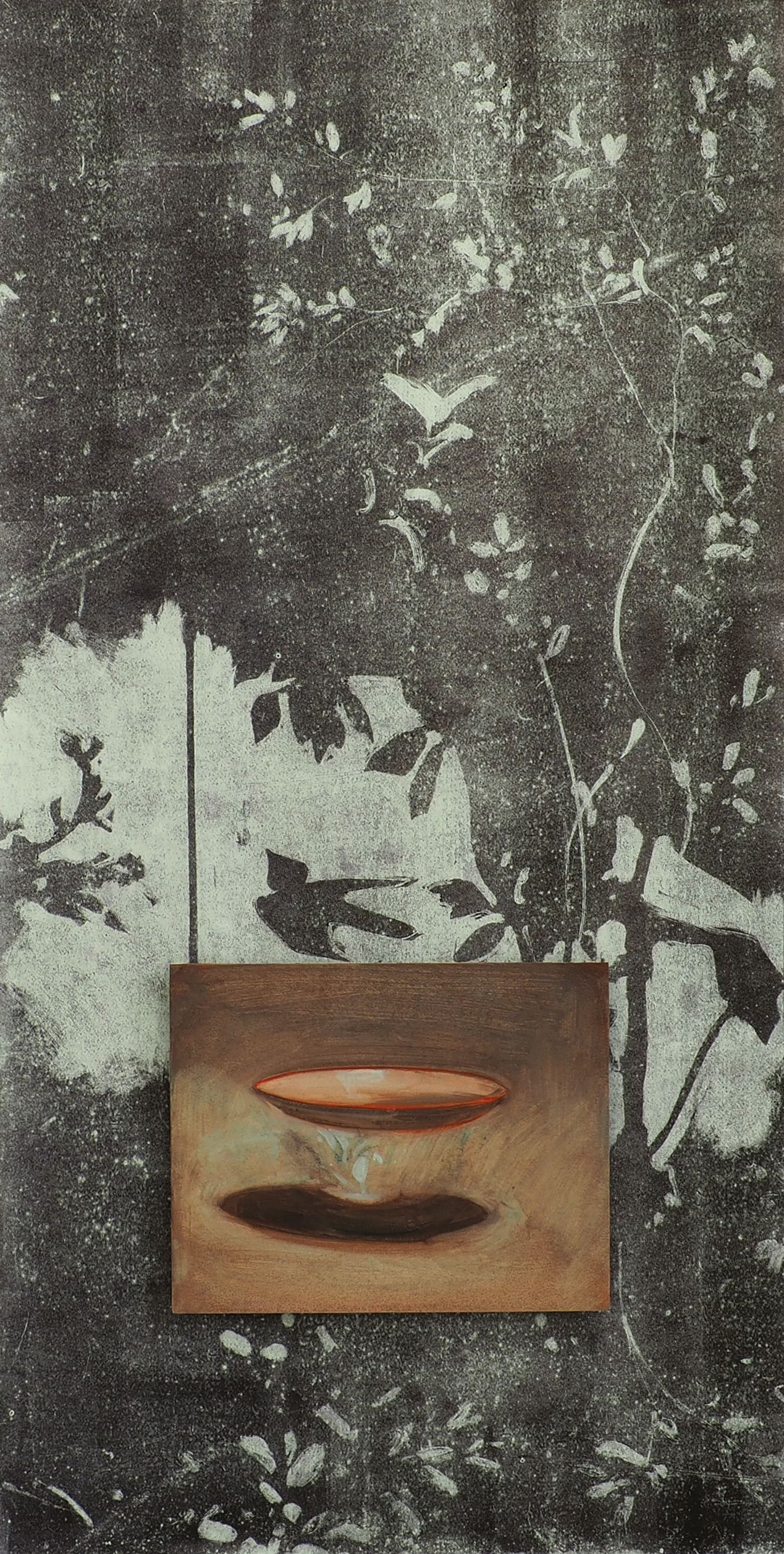 Add to wishlist
57. Eleanor Watson
Case: Bowl
Signed and dated (on the reverse of the frame)
Monoprint on Bible paper and oil on board
90 x 65 cm.
Created in 2019
ESTIMATE
---
£1,900 - 2,400
View shipping costs
Notes
---
A monoprint and painting artwork created by the award-winning artist Eleanor Watson whilst on a residency with the Royal Drawing School at Dumfries House in Ayrshire, Scotland.
The work is part of the artist's 'Case' series of framed works, in which the Eleanor used monoprints as the mount upon which to hang paintings. Like encapsulating a section of wallpaper, and a floating image.
It was on the Scottish residency that Eleanor became enchanted by the Dumfries collection of Chinese porcelain.
"Chinoiserie remains embedded in a 'British' aesthetic and it was interesting to spend time thinking about symbols of exoticism and empire whist enjoying their form and colour and a kind of romantic escape."
However, at the heart of Eleanor's practice lies an ambivalence towards- the very spaces and objects that she depicts. Recurring motifs of heritage and tradition are represented in an elegiac tone, in order to suggest a whimsical escape into the English stately home. Dealing with forms of commonplace, middle-class aspiration and desire, the work reflects upon what these spaces symbolise.
"The inescapable presence of the history of Empire and the colonial past is starkly at odds with the romantic enjoyment of the works ornate images and surface. By layering images and materials, I aim to create work that explore my ambivalence towards my chosen subject matter. I want the viewer to be initially seduced by what they encounter, and for this attention to become more uncertain as they engage more deeply with different layers- meaning - of the work."
Accolades
First Class Honours, Wimbledon College of Art, 2012.
Masters in Fine Art, City and Guilds, London 2019.
Awards: Winner of the Jonathan Vickers Fine Art Award. Winner of the Hans Brinker Student Prize. Scholarship Winner of The Drawing Year at the Royal Drawing School, 2016. Finalist of: the Future Map Prize, 2012, The Young Masters Art Prize, 2014, Jerwood Fellowship, 2015, The ACS Studio Prize, 2019 and the Slaughterhaus Print Prize, 2019.
Recent Solo exhibitions: Derby Museum and Art Gallery, 2017. The Foundry Gallery, 2013. Mall Galleries, 2013.