The Spring Auction 2020
28 MARCH 2020
Candid Arts, 3 Torrens St, London EC1V 1NQ
Live Streamed Auction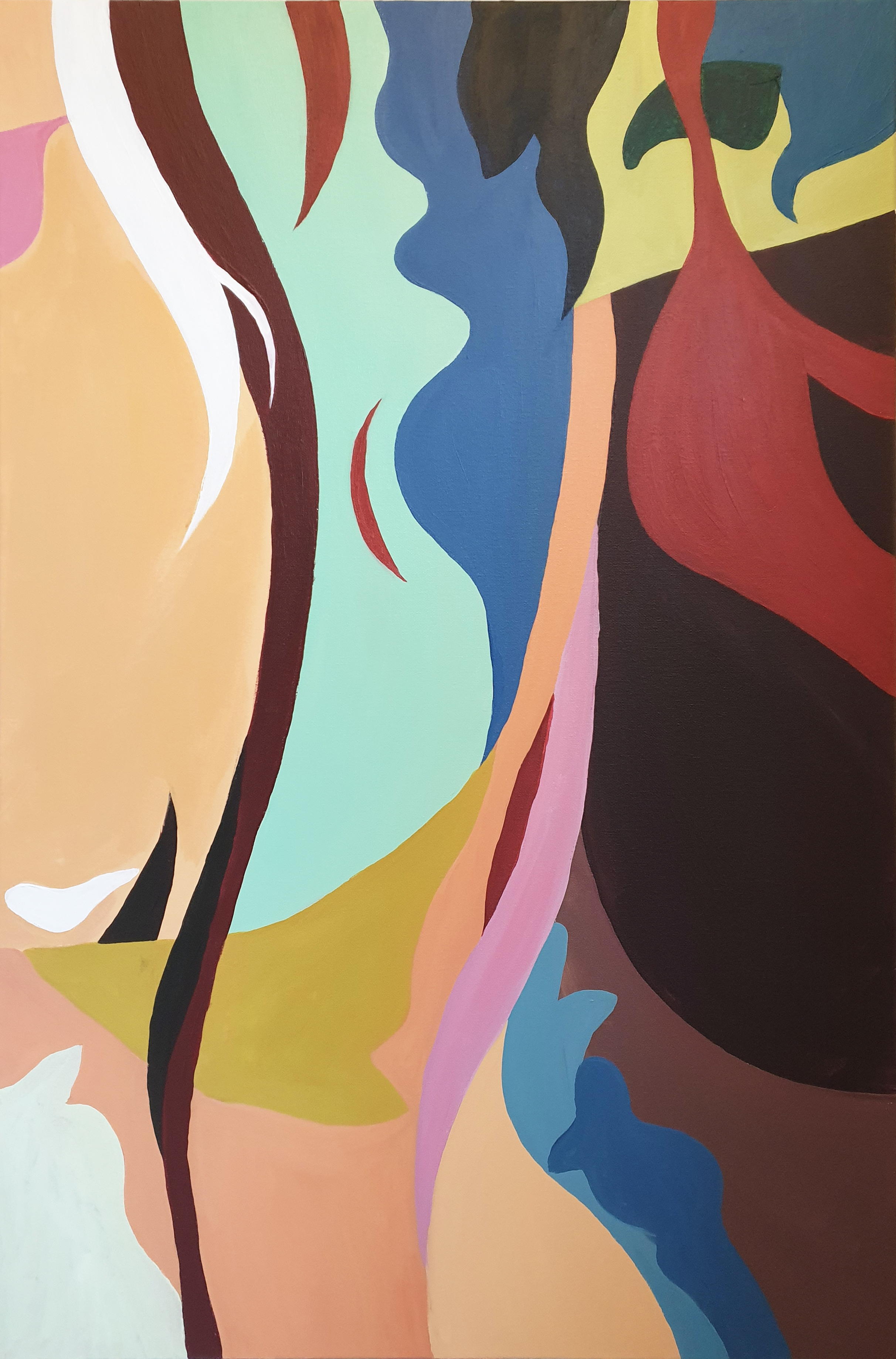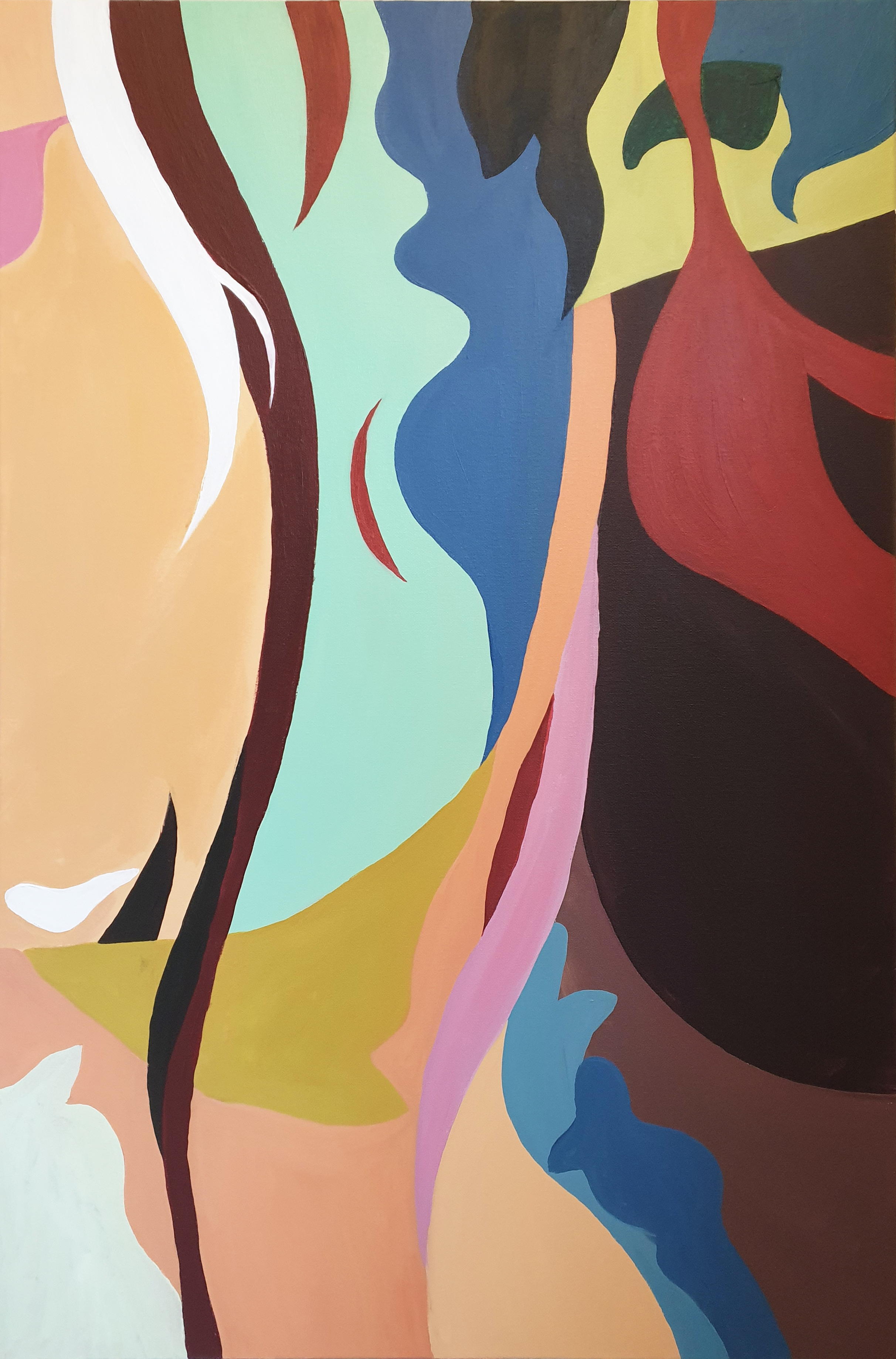 Add to wishlist
9. Felicity Beaumont
Untitled
Signed and dated (on the reverse)
Acrylic on canvas
90 x 60 cm.
Painted in February 2019
ESTIMATE
---
£550 - 800
View shipping costs
Notes
---
Untitled is a bold and colourful painting, created during Felicity Beaumont's investigation into the image-cropping of social media pictures; particularly the 'selfie'.
After requesting for selfies to be submitted by friends, family, and the general public, Felicity employed her signature cropping technique to decontextualize these images of the face and body. This painting is a direct response to the cropped selfie of one of the artist's friends.
The flowing lines depict the shadows cast across the subjects face and strands of hair that intersected her features. In stylising and abstracting the colour of the source image, Felicity hopes to discuss how images of the body and face are viewed, and encourage a new perspective on the images we are bombarded with on social media.
Using imagery from social media, personal archive, publicly submitted imagery, pornography, film and pop culture, the Suffolk based artist crops, stylises and re-situates images of the body to inhabit the space of abstract painting.
Accolades
BA (Hons), University of Suffolk, Suffolk.
Awards: Finalist: Young Contemporary Talent Purchase Prize, The Ingam Collection, 2019. Finalist: Signature Art Prize, Painting Prize shortlist and People's Choice Award, 2019.
Selected Exhibitions: Art For Cure Biennial, Glemham Hall, Suffolk, 2020. Go Figure, The Gugg, Stalbridge, 2019. Bardo, Ipswich, 2019. Changing Lines, Cafe Sienna, Ipswich, 2018.