The Summer Auction 2019
06 JUL 2019 6:00 PM - 06 JUL 2019 8:00 PM
Candid Arts, London EC1V 1NQ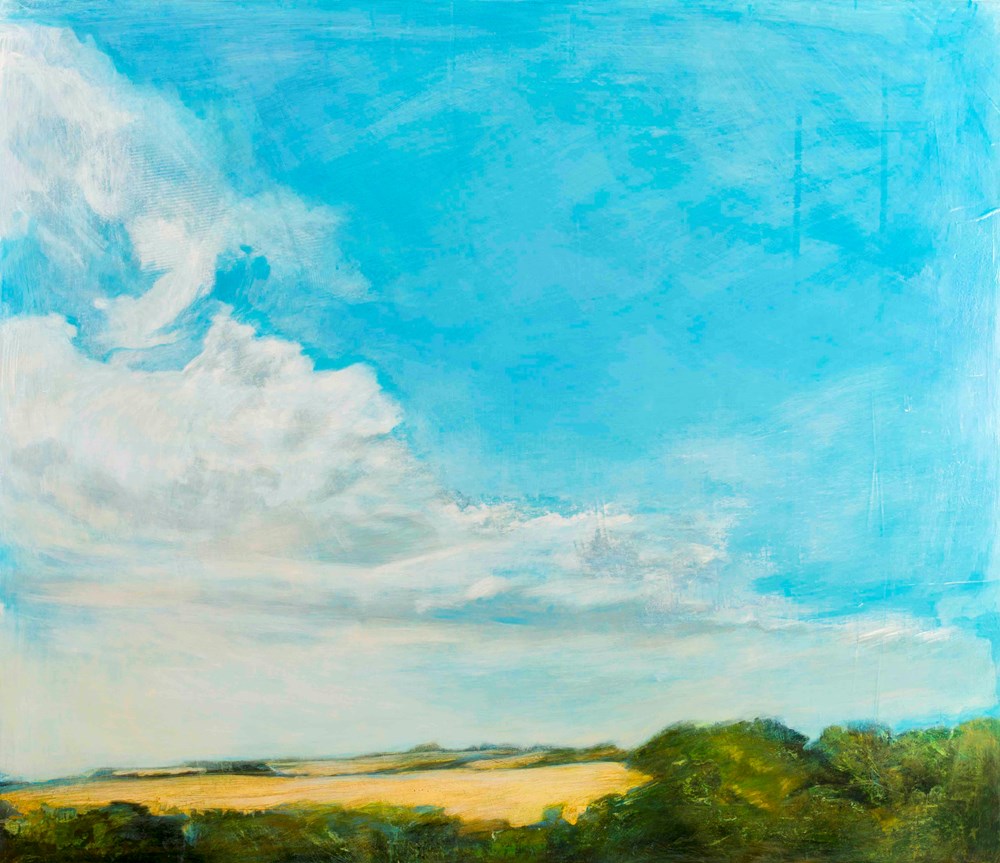 24. Alex McIntyre
Hot Blonde Field
Signed (on the reverse)
Ink and gesso on birch pannel
70 x 80 x 3.2 cm.
Created in August 2018
ESTIMATE
£1,200 - 2,000
View shipping estimates
This auction has now ended.
Notes
This work was painted in Hertfordshire during the 2018 summer heatwaves.
"Last year we seemed to go from the depths of a bitter winter to spring and scorching long hot summer in seconds. This painting emerged from training runs for a half marathon across dusty fields with cracked earth underfoot. No birds sang and the insects were almost silent in the arid heat.
Long has been the tradition of male poets comparing the landscape to the female form. As a female artist I was entertained by the idea of this hot blonde field ... it was staggeringly beautiful but in the heat it was bordering on hostile – not to be conquered, independent and disdainful. And a constant above us both, the beating blue of the sky illuminating a shimmering haze of colours in the distance."
Alex McIntyre creates abstract landscapes using acrylic ink and gesso on smooth wood panels. Her work is inspired by walking and running which enables the close embodied observations of light, land and sky all connected with breath and movement.
Accolades
Alex McIntyre has an Masters in Fine Art from Middlesex University and completed a five-year artist fellowship at Digswell Arts in 2016. She has held artist in residence positions with Middlesex University, Brent Museum, the English National Ballet, and Watford Museum. Her work has been exhibited widely across the UK, USA and is included in private collections in Europe, United States and Japan.
Recommended for You