The Summer Auction 2019
06 JUL 2019 6:00 PM - 06 JUL 2019 8:00 PM
Candid Arts, London EC1V 1NQ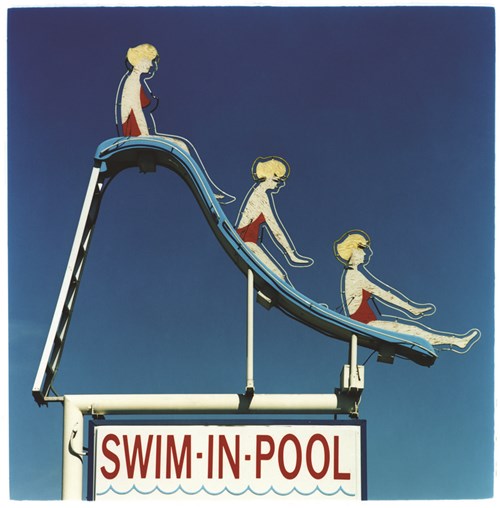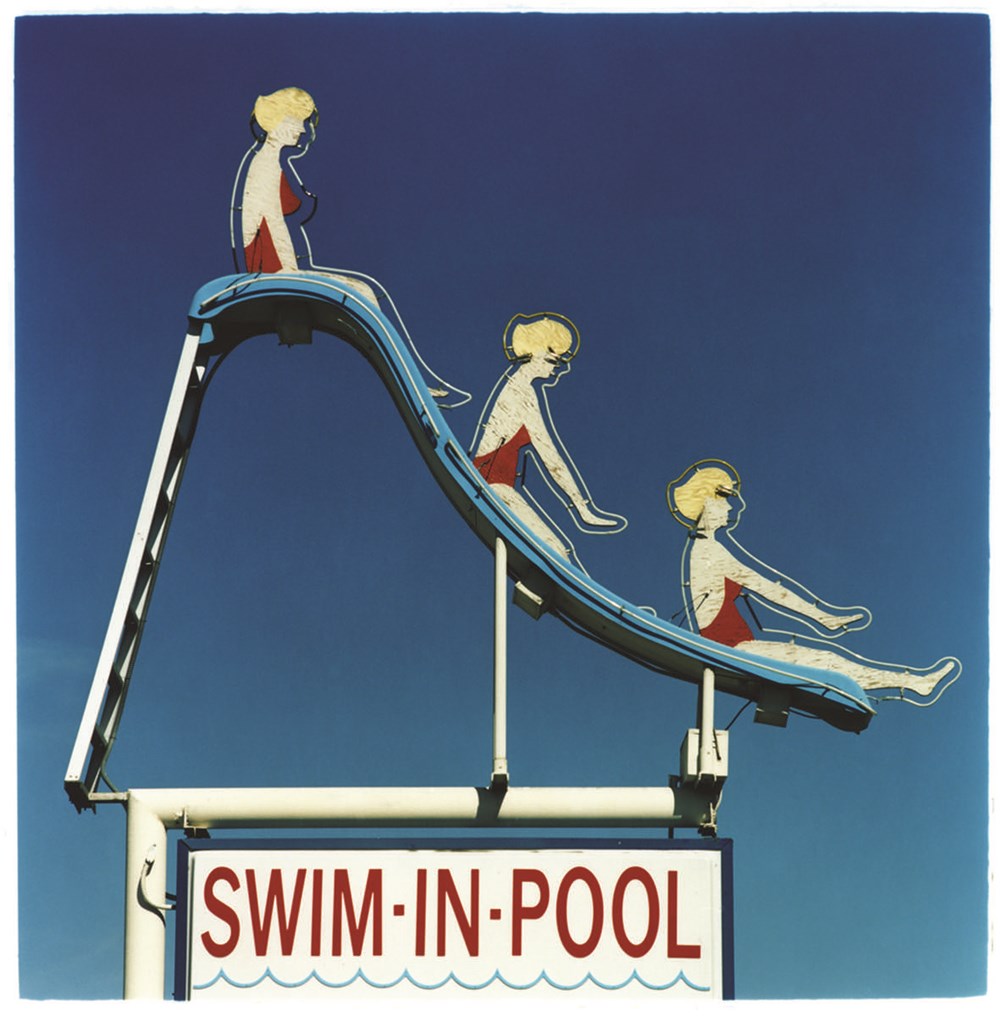 43. Richard Heeps
Swim-in-Pool, Las Vegas
Signed and numbered (on the reverse)
Chromogenic print from negative dry-mounted to aluminium
70 x 70 cm.
Photographed in 2003
This work is the fourth Artist's Proof from an edition of 25 plus 4 Artist Proofs.
ESTIMATE
£390 - 690
View shipping estimates
This auction has now ended.
Notes
Richard Heeps captures a perfect blue sky behind a nostalgic, almost eerie, sign in the driest desert in North America, the Mojave Desert.
"I returned to this sign three years in a row on road trips through America, the sign was never on. It's so unusual to capture a pure blue sky, especially in the Mojave Desert, there is usually a haze to it and here it makes it seem unreal as if the blue is painted behind. It's a common theme in my work that I like to play with what is real and what is not."
Richard's long held interest in American pop culture, the saturated colours of some of its most famous cities, and the American lifestyle, leads him to continually explore the country's 50 states. When he is not travelling through America, Richard works from his studio in Cambridge. Richard Heeps never uses digital manipulation, instead he spends time waiting to capture the perfect backdrop to the quirky scenes he comes across.
This photograph forms part of Richard Heeps' Dream in Colour Series from his sold out book Man's Ruin. Shot over seven years, the series captures archetypal American scenes like Drag Racing, Burlesque and Rockabilly Culture. The exhibition of Man's Ruin toured in over twenty museums and galleries in the UK & Europe.
Accolades
Following his debut exhibition at the Photographers Gallery in 1989, Richard Heeps' work has been shown widely in the UK and across the world. Recent highlights include Milan Design Week 2019 and Design Garden at The Stylist's Wardrobe - a collective exhibition of art and design inspired by nature. Richard is represented by Bleach Box Photography Gallery and TAG Fine Arts. In 2018, his work Thrills was included in the 250th Royal Academy Summer Exhibition.
Recommended for You