The Department Store, 248 Ferndale Road, London, SW9 8FR
Live Streamed Auction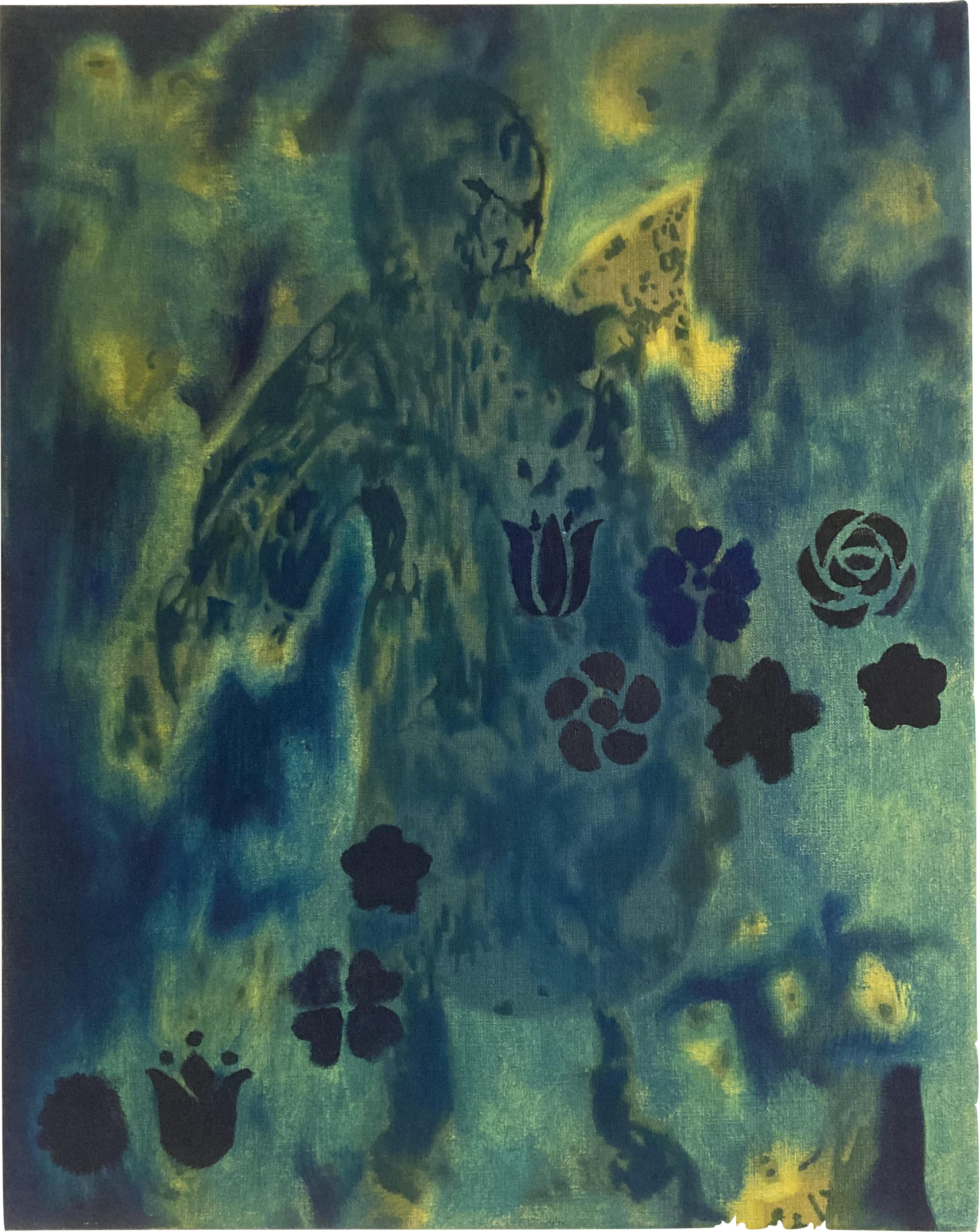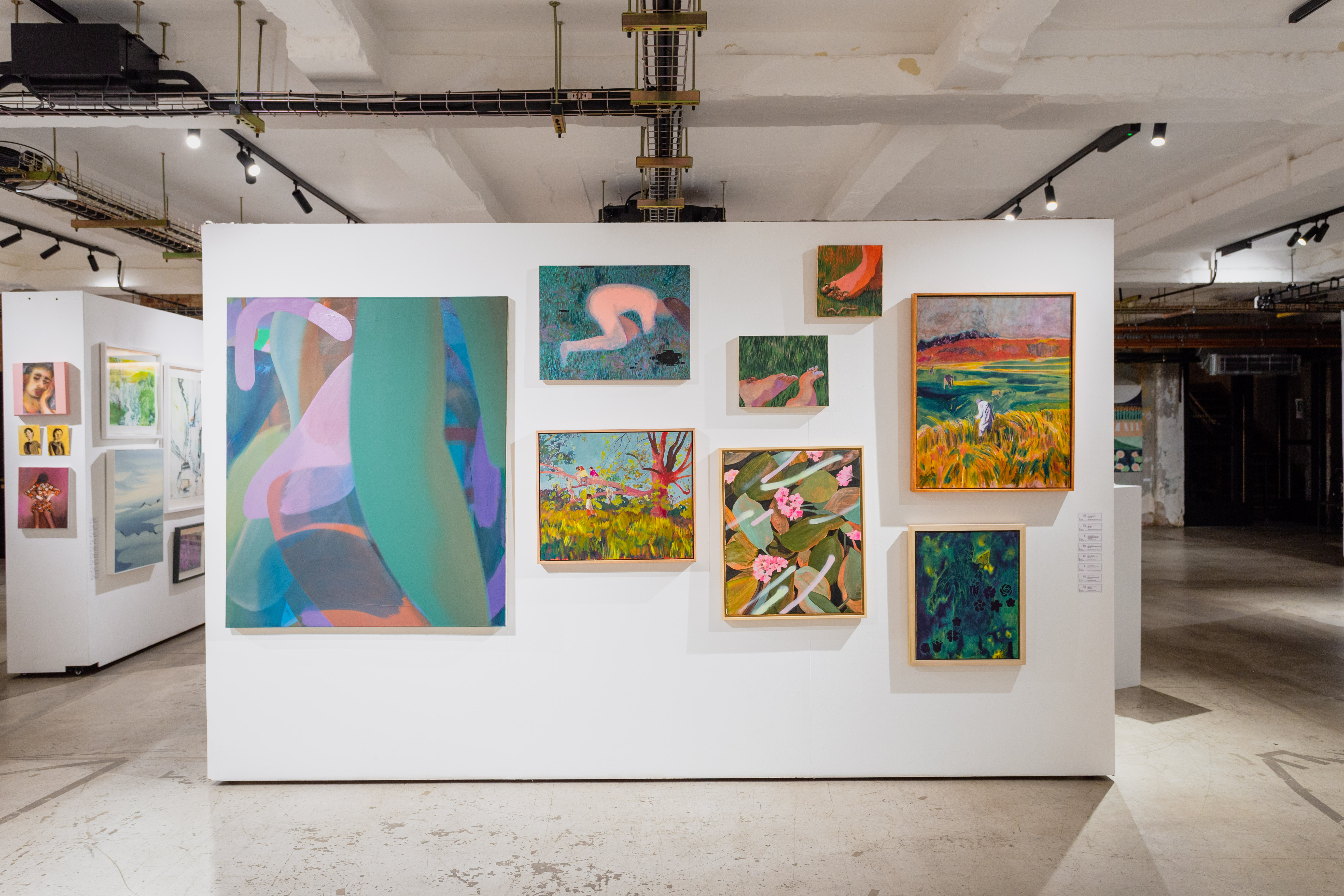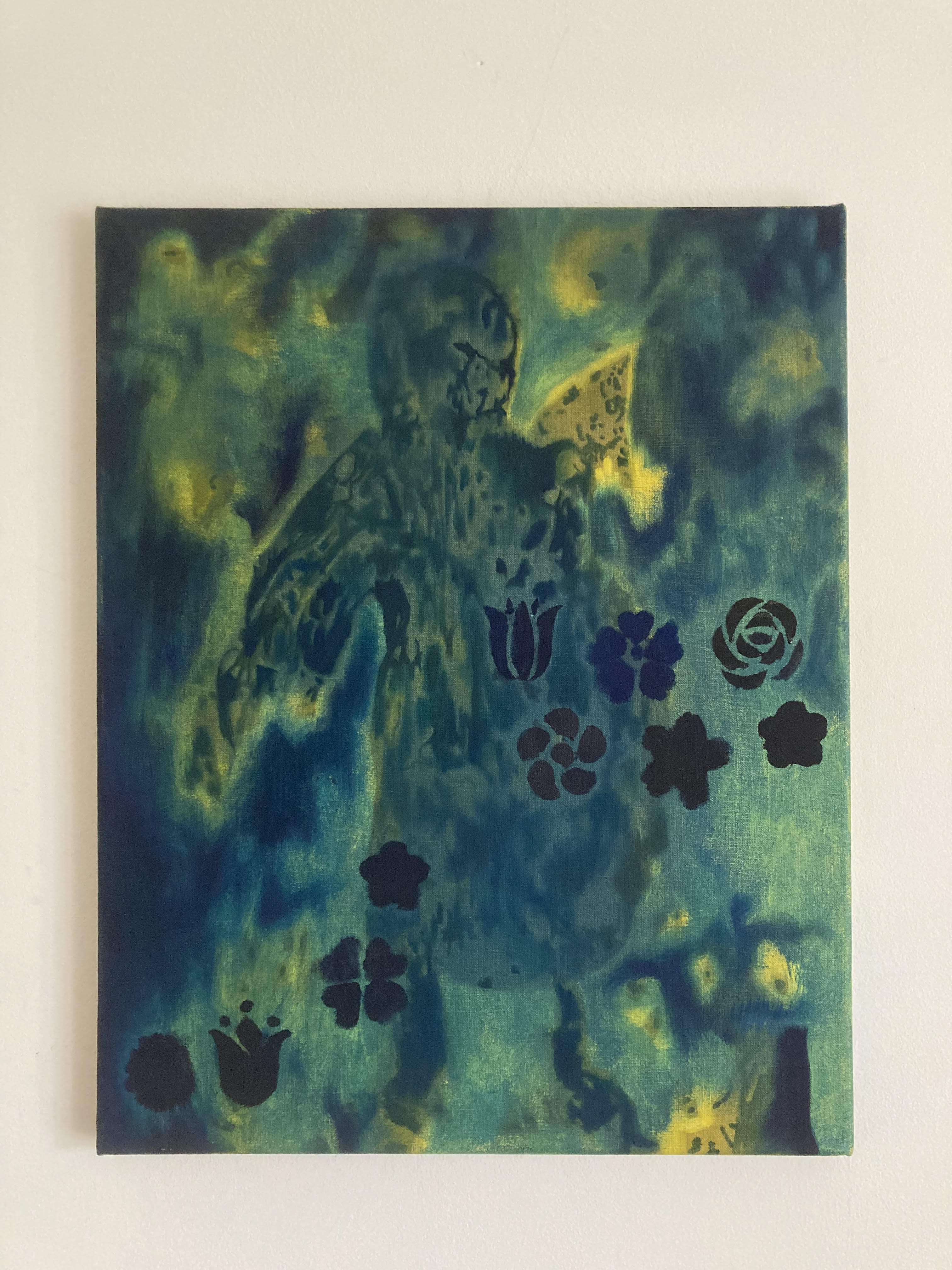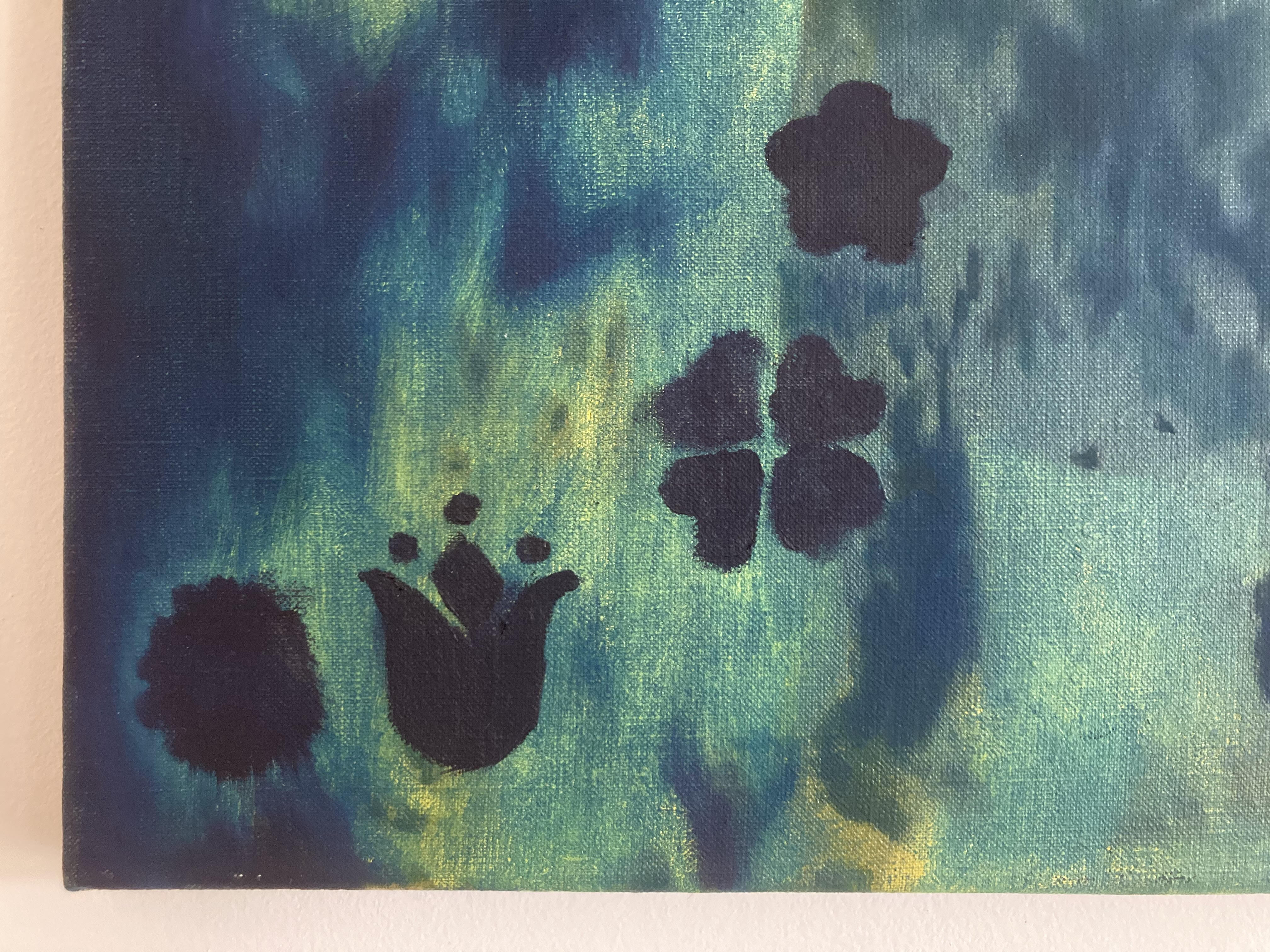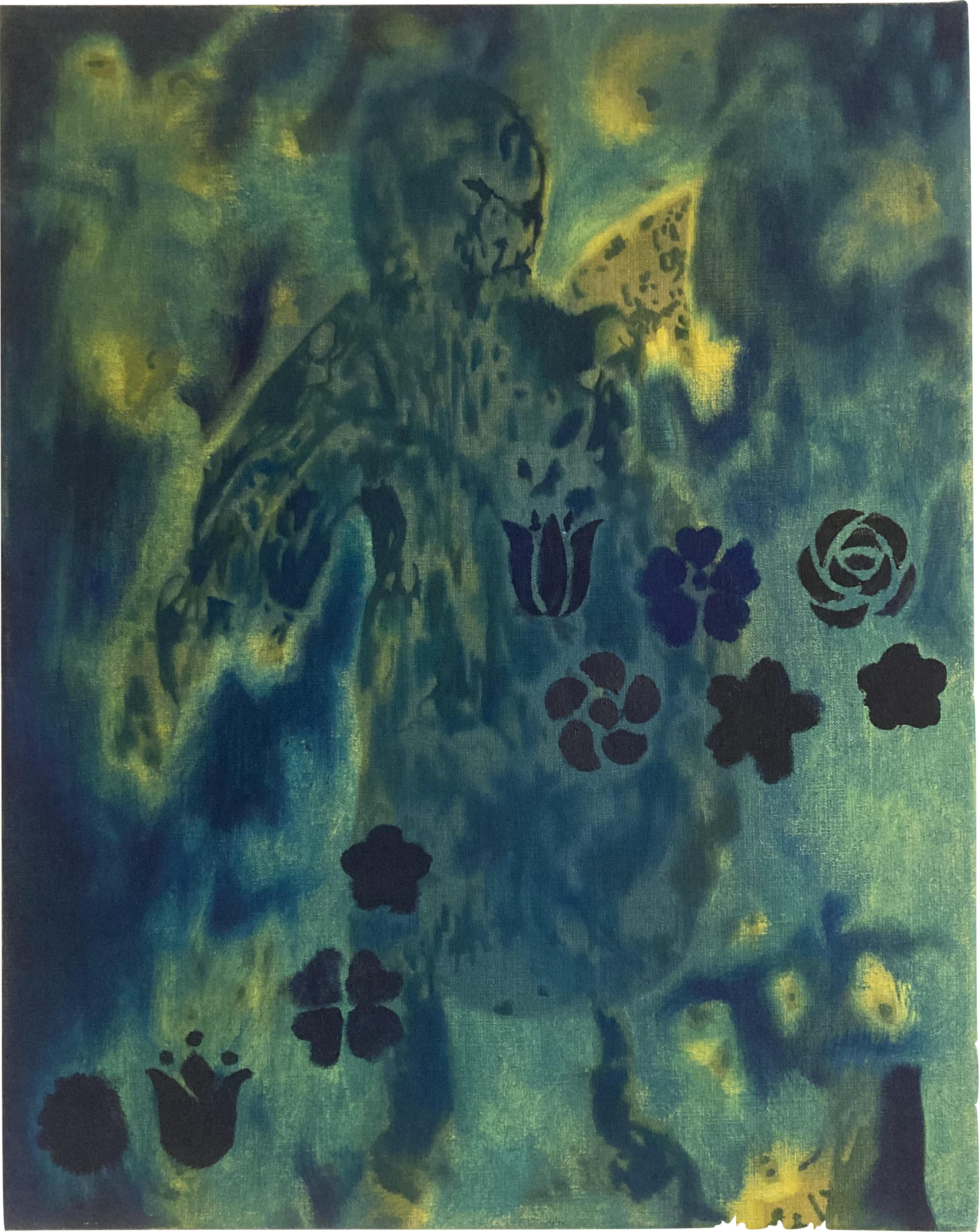 Add to wishlist
33. Alexis Soul-Gray
Broken Ice
Signed and dated (on the reverse)
Oil on Linen
40 x 51 cm.
Created in 2021
ESTIMATE
---
£1,000 - 1,800
View shipping costs
Notes
---
"The deterioration of the image in this painting relates directly to many of my most recent works on paper. The work is an abstraction taken from an encaustic monotype I made in response to one of my paintings titled 'Skating On Thin Ice'.

My practice is concerned with loss, memory and grief. Speculative questioning about the memorial, memory and commemoration brings together a conjecture of imagery taken from personal and public archival materials. Through painting, collage and printmaking I explore ideas of the feminine and mother in relation to trauma.
I work on canvas, linen, wood and paper. I have recently been drawn to salvaged found paper ephemera such as vintage embroidery transfers, bible pages, knitting patterns, decorative antiques and magazines/books that give advice/ instruction for domestic success. I explore the fluid nature of recall, allowing intuition to lead the work through various states of exploration until reaching a resting place. I often work in layers, deliberately interrupting images through overlap/obstruction as an attempt to create a visceral representation of the thought process. Traditional and ambiguous figuration hold equal significance, Images are continuously intersecting, abrasive, harmonious, removed…a tangible manifestation of a multi-layered interior state.
Currently I am exploring 1980s romantic imagery, soft focus idealised women and children often in bucolic settings that offer us a dreamy return to a safer past. These reference materials are destroyed, scratched and rubbed before being tenderly transformed into paintings, prints and drawings often resulting in a deeply melancholic imagery. The works are a direct manifestation of the shattering destructive experience of witnessing a death through assisted suicide but also attempt to speak of a universal experience of destruction and loss of the 'mother' figure, whether that be an individual, a place, an ideal set of values. I am interested in questioning what this term 'mother' means in relation to 'home'.
I am interested in the stillness found in studio shot images of women and children, floristry and small objects of vertu such as antique 'Chatelaines' and how this stillness speaks of death. Almost like puppets and dolls in play, I take them on a journey of change and exploration, perhaps offering them a renewed sense of agency, resurrection and hope. These images were not designed to be used in paintings, their intended use was cheap printed instructional material and quickly forgotten books. Many of the images I work with date from the 1930's-1980's, they represent personal ancestry, collective histories, traditions and loss." - Alexis Soul-Gray
Accolades
Education: MA Painting, 2021-2023, Royal College of Art, London. MA Diploma in Drawing, 2006-2008, The Royal Drawing School. QTS Qualified Teacher Status, 2005- 2006, London. BA Hons Drawing, 2000-2003, Camberwell College of Art. Foundation Diploma, 1999-2000, Central Saint Martins
Recent Publications: Ways of Drawing, Thames and Hudson, 2019
Teaching: Fine Art-Drawing and Painting at the B-Tec Level 4 Foundation Course in Art and Design in Totnes, Devon. Previosuly held Associate Lecturer, Course Leader and Arts Educator roles at: Tate Britain, Oxford Brookes University, University of Herts, University of East London, Museum of Domestic Design and Architecture, The Horniman Museum, The Minories Gallery, The Royal Drawing School, various primary and secondary schools, private tuition, various community Arts projects and Devon County Council.