The Department Store, 248 Ferndale Road, London, SW9 8FR
Live Streamed Auction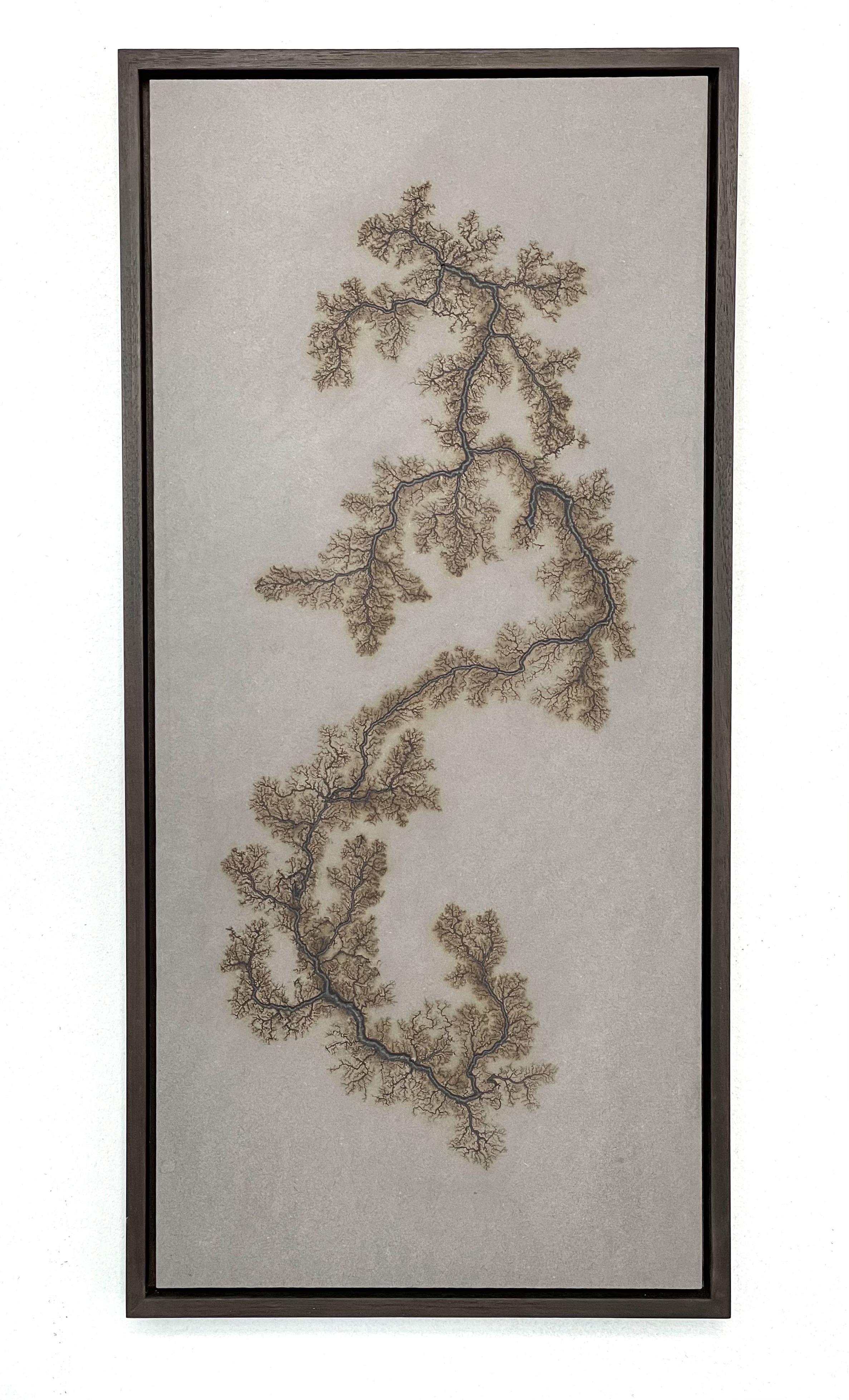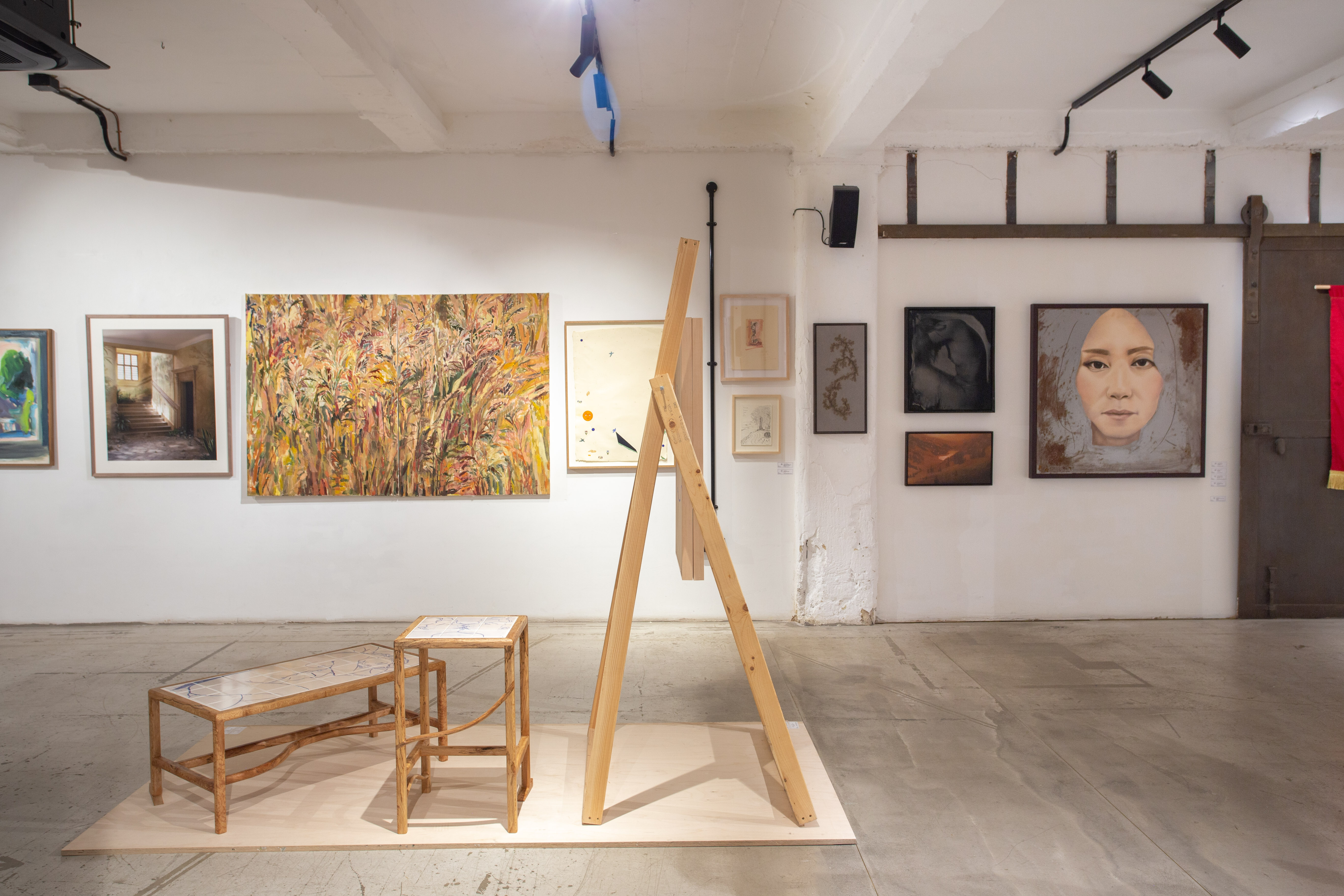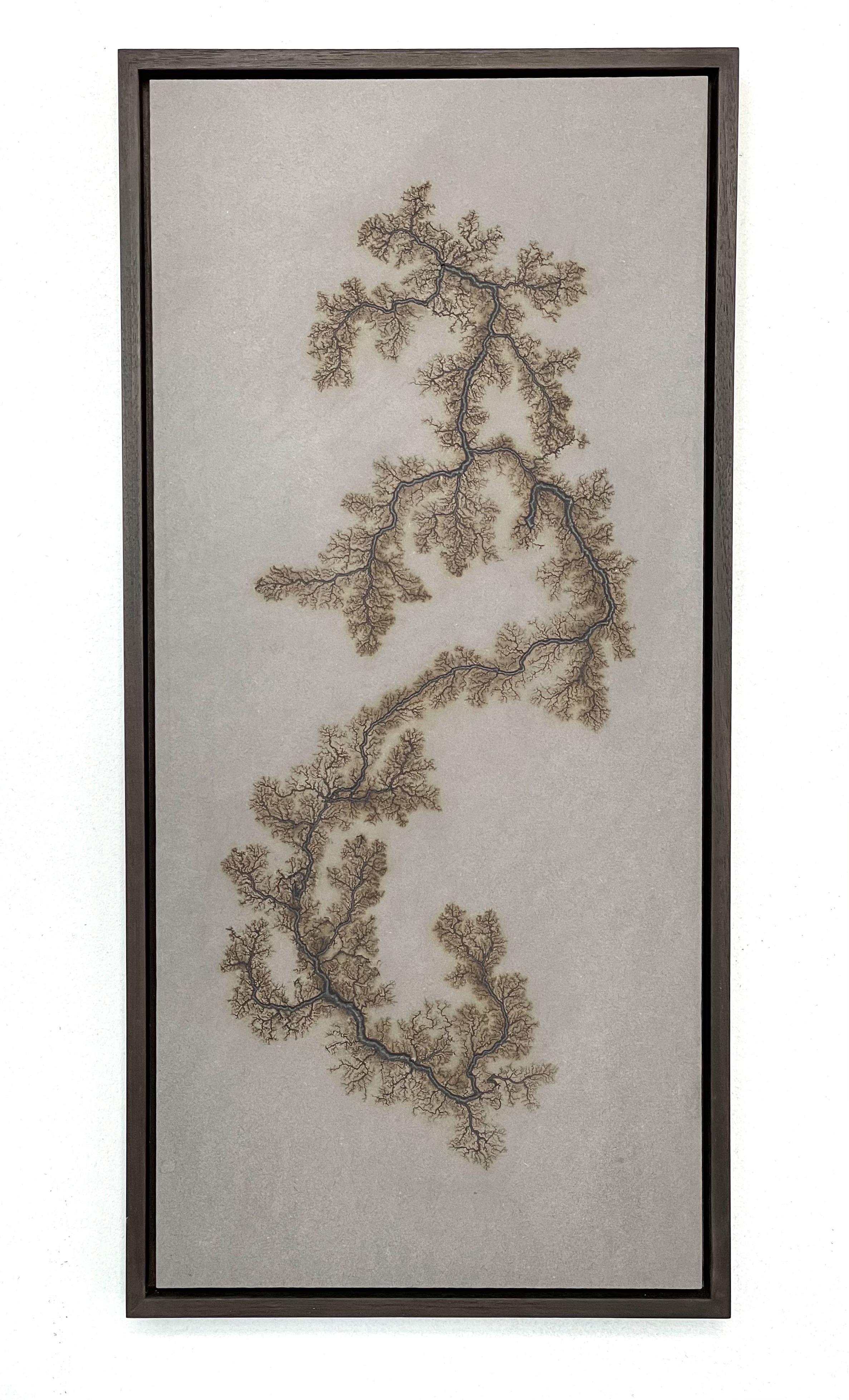 Add to wishlist
20. Douglas White
Lichtenberg Drawing
Signed and dated (on the reverse)
10,000 Volts on Valchromat
64 x 30 cm.
Framed: 66 x 32 cm.
Created in 2021
ESTIMATE
---
£1,200 - 2,000
View shipping costs
Notes
---
Douglas White is an artist known for his evocative use of found materials and processes. These drawings are nominally and literally "Lichtenberg figures", particular forms generated by the discharge of electricity fracturing into an insulating base - in nature, the effect can be seen at the site of a lightning strike. Indeed the series began after White saw an image of a man who had been struck by lightning, his back displaying capillaries ruptured into a Lichtenberg figure. Channelling this brutal process onto wood produces a remarkable effect: delicate feathers of branching leaves fan out from scarred, fragile ravines. Blends of charcoal and gold layer into one another exquisitely, like a Chinese shan shui landscape lost on its way back from the Song dynasty. There's the poise of fine drawing, with a sculptural texture, all of which is shrouded in a destructive overtone.
Violence unravels itself further as the process becomes more understood: White uses a neon sign transformer to initiate the discharge of 10,000 volts into its base, setting the parameters of the burning, but then giving up control. The piece is left to complete its own creation by controlled destruction - a smooth two dimensional canvas becomes a scarred and textured hung installation - a thing of brutal beauty.
Accolades

Education: Royal College of Art, London, MA Sculpture, 2003-2005. Ruskin School of Drawing and Fine Art, Oxford, BFA Fine Art, 1997-2000
Recent solo Exhibtions: 2019 Collected Works, Modern Forms, London. 2019 Mr Majidi and the Electricity Box, VO Curations, London. 2017 Portraits of my Father as a Horseshoe Bat, Galerie Valerie Bach, Brussels.
Recent Group Exhibitions: 2019, ARVORE!, Praca Aldopho Bloch, Sao Paolo. 2019 Futurs Antérieurs, Maison Guerlain, Paris. 2019 Inner Life, Studio BWA, Wroclaw. 2018, Warmingland, Hotel de Ville, Paris. 2018, She Sees the Shadows , Oriel Mostyn, Wales. 2018, Islands, Annely Juda Fine Art, London. 2018, Magic and Method, Frestonian Gallery, London. 2018, La Saga, Double V Gallery, Marseilles.