The Department Store, 248 Ferndale Road, London, SW9 8FR
Live Streamed Auction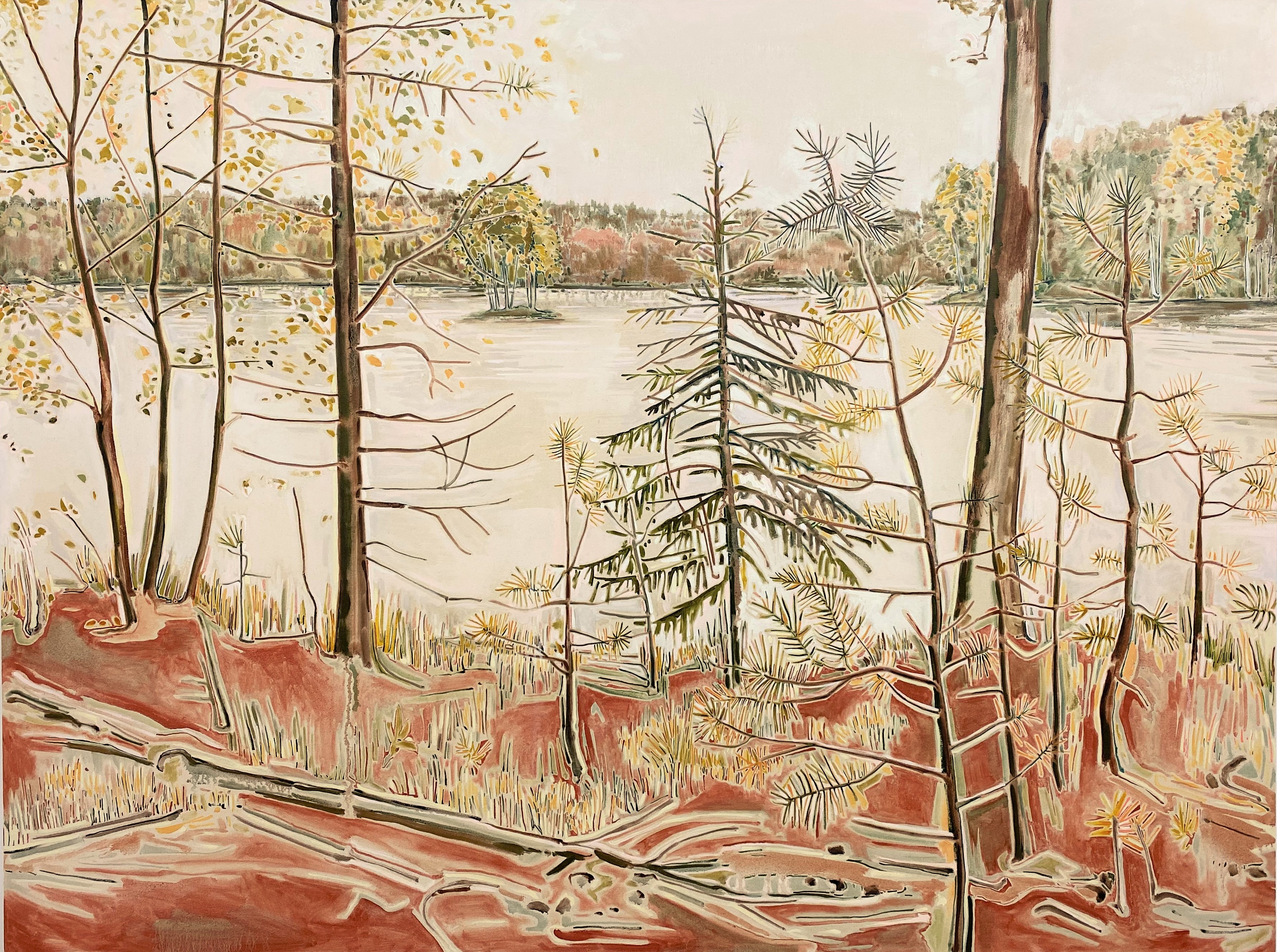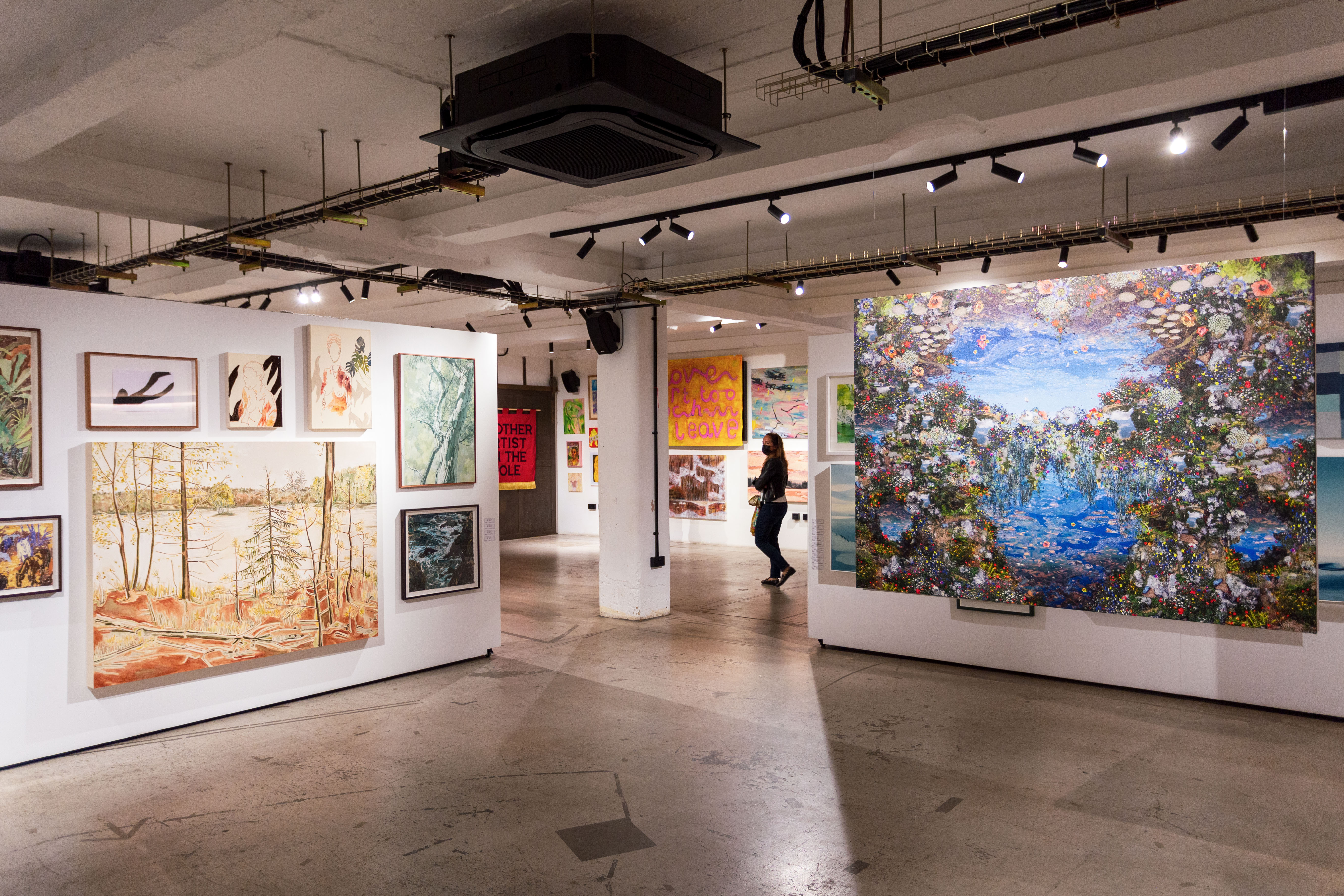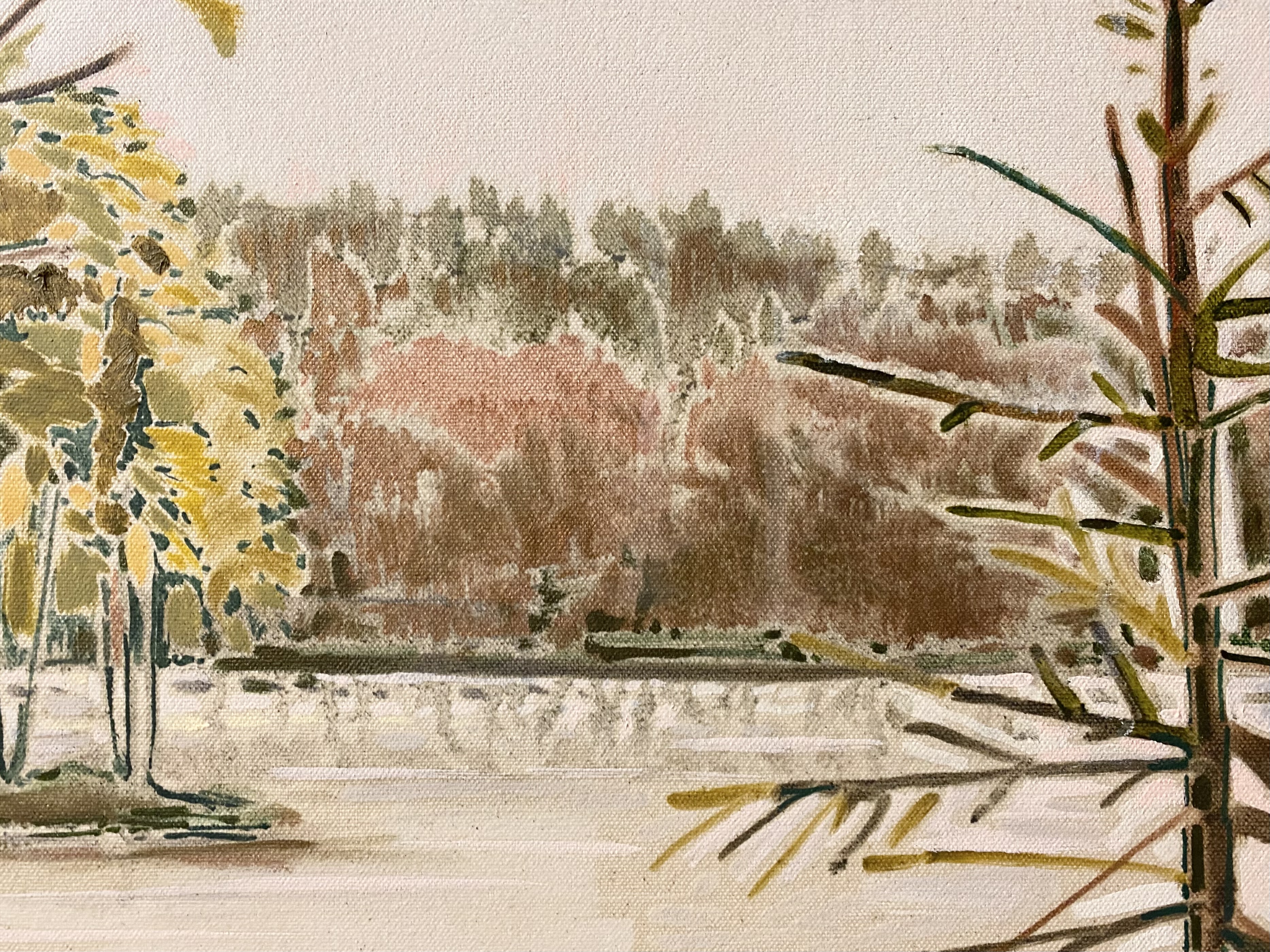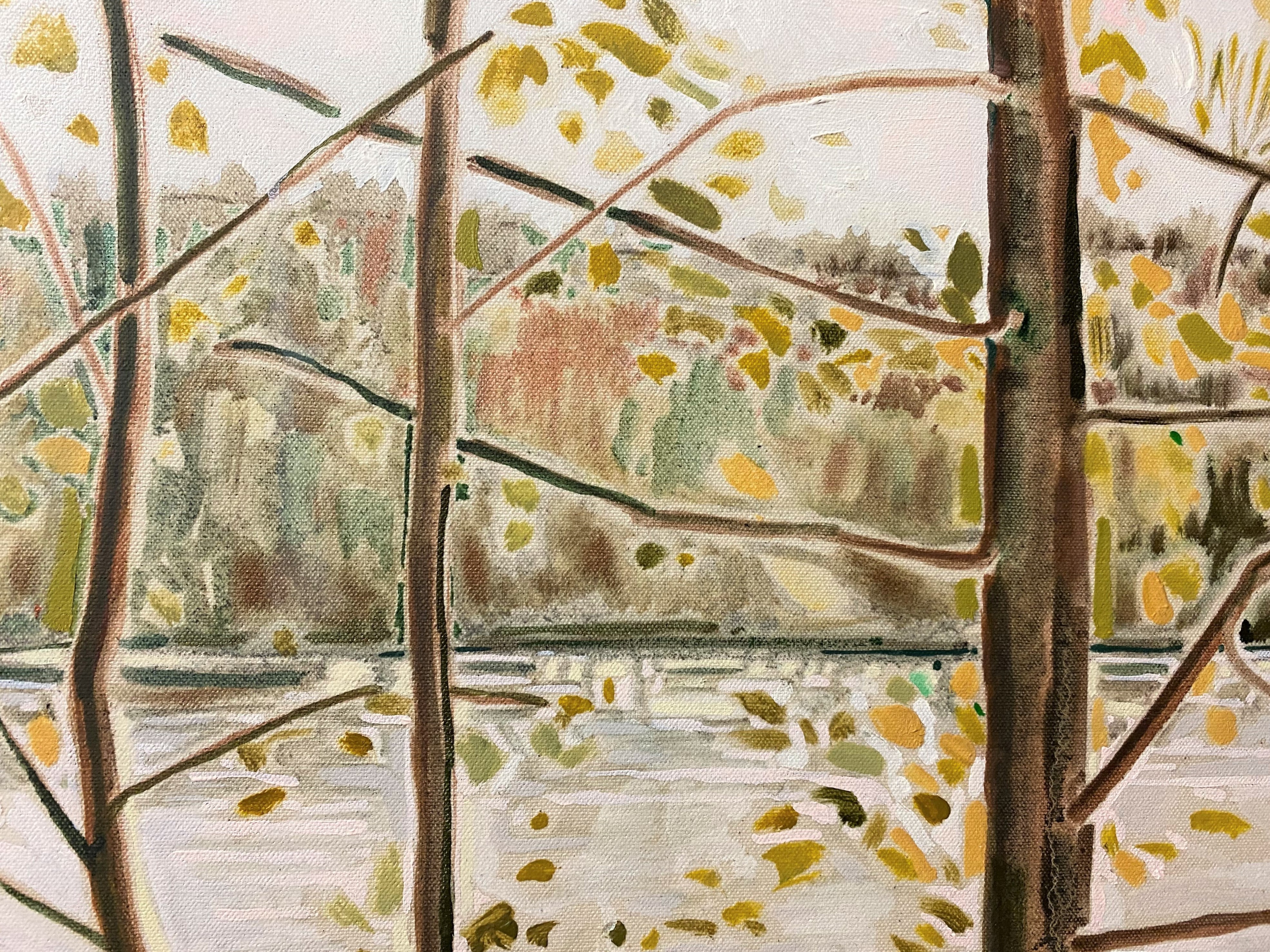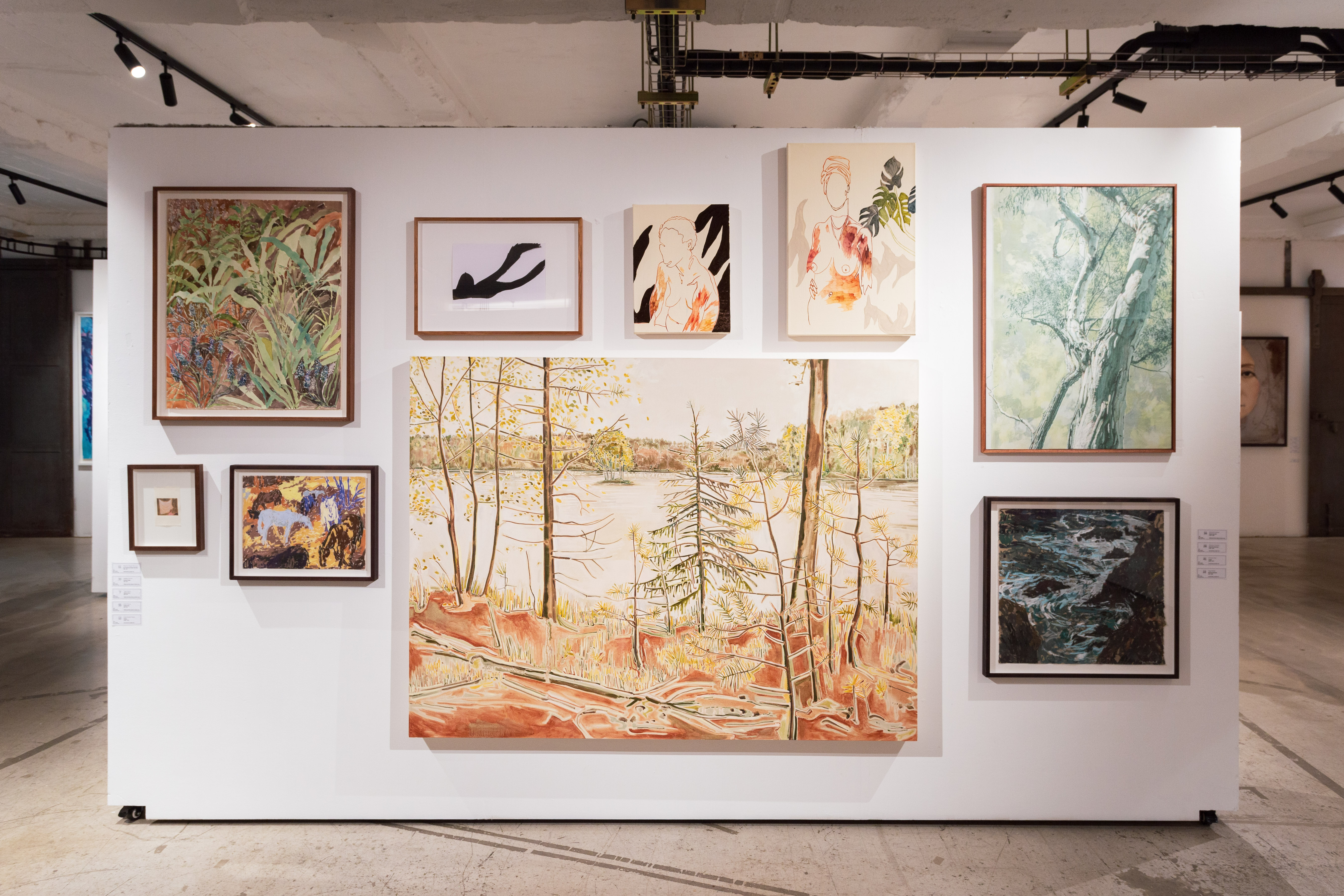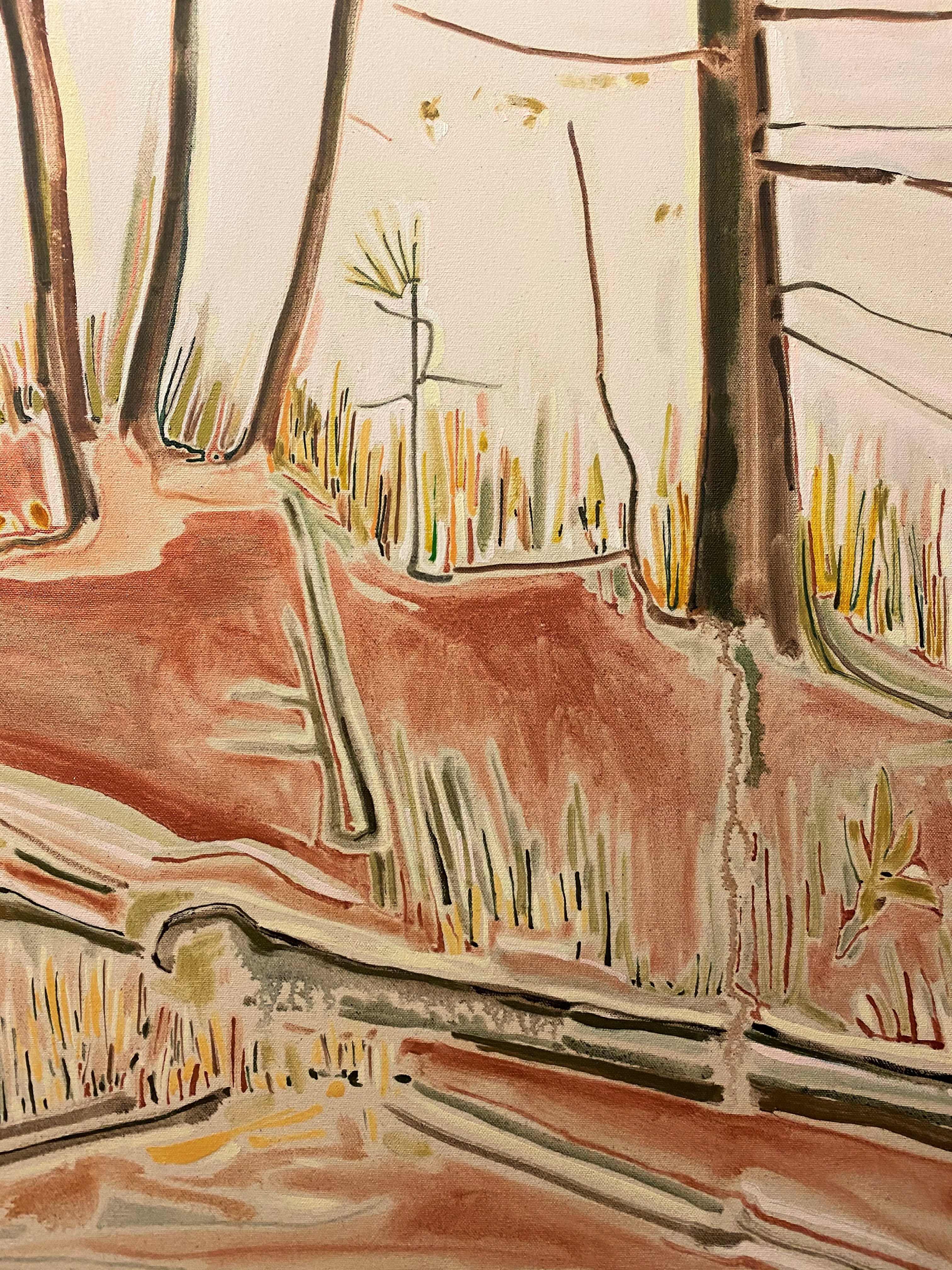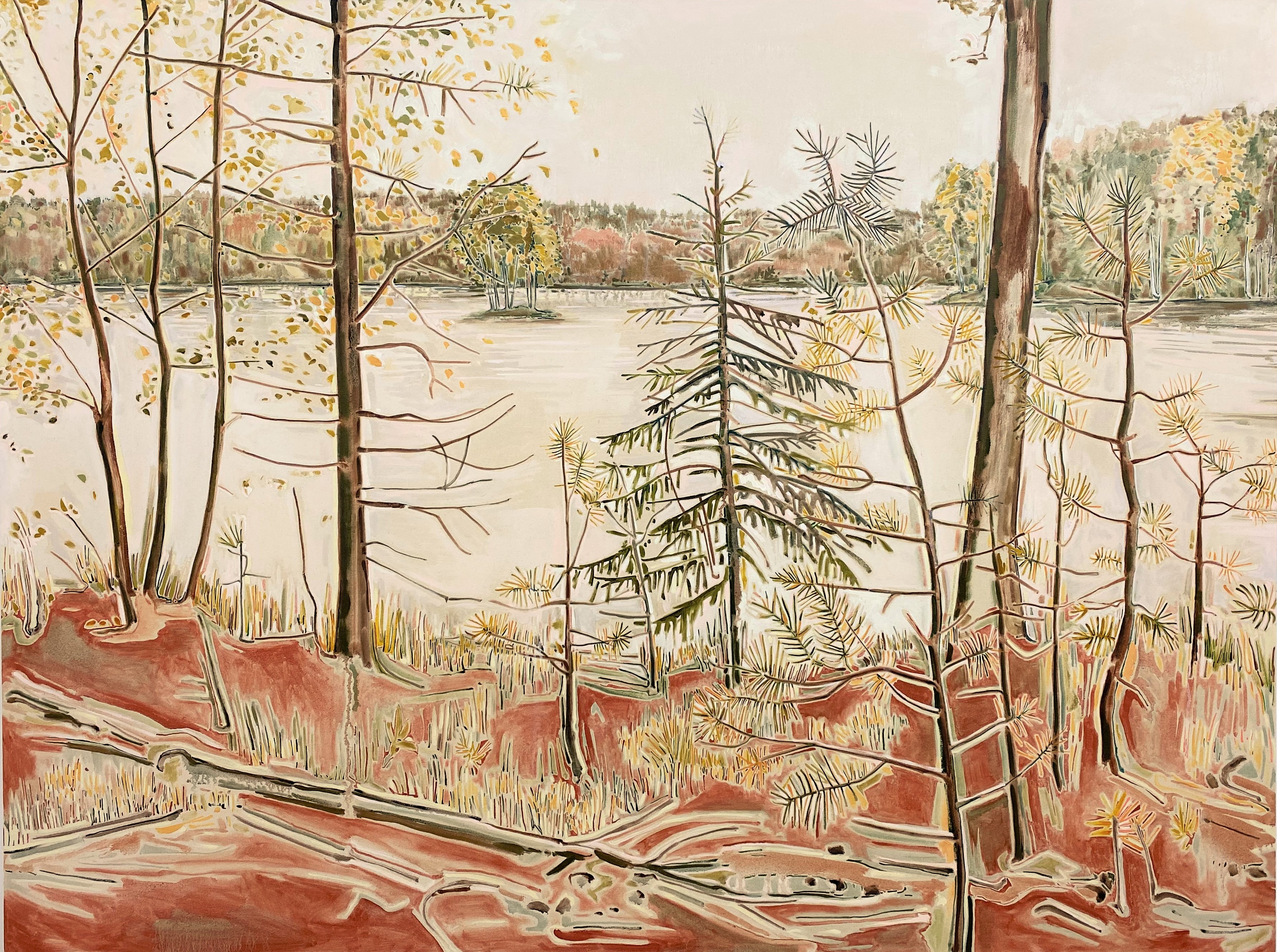 Add to wishlist
12. Ange Mullen-Bryan
Yielding
Signed and dated (on the reverse).
Oil on canvas.
120 x 160 x 8 cm.
Painted in 2019
This artwork is unframed
ESTIMATE
---
£2,800 - 4,500
View shipping costs
Notes
---
This painting 'Yielding' painted in 2019 is about the contrasts of Autumn time when we celebrate the harvest and yet the leaves fall from the trees. It is the about the ebbing year but the beauty of its fruit too. We celebrate the rewards of the growing season just as the trees mourn their leaves. It is delicate and ephemeral and yet rooted too. The deep red earth at your feet is the embodiment of nourishment and regeneration. Nature yields its fruit, seasons pass, leaves fall to the earth and enrich it.
There is also a melancholy to this work as it is vested with concerns about the natural world and its delicate systems yielding to our human influence. As we become less dependent on Seasons and celebrate the harvest less, we too loose connections with the earth.

"My paintings draw inspiration from the vast landscapes of central Sweden and the clean lakes and dense forests that you find there. I have been visiting Sweden and painting Scandinavian landscapes for well over 20 years.
I am drawn to contrasts. The paintings walk a line between various polarities; real and unreal, near and far; somewhere between comfort and unease. They are both liberated and fearful in a moment. I am enticed by precarious boundaries, where land meets lake and light meets dark. Where colour and form knock, jar and rest against each other, where tangle makes a whole, compelling and uncertain." - Ange Mullen-Bryan, 2021
Accolades

Education: Winchester School of Art in 2000.
Solo Exhibtion: Blue shop Cottage, Camberwell, London, 2020.

Prizes and Awards: Shortlisted for the Liverpool John Moores painting prize, 2008. Shortlisted in the National Open Art Prize and took part in the finalist's exhibition at the Royal College of Art, London, 2015. Selected to hang in the Royal West of England Academy Autumn Open competition in Bristol, 2011 and 2015.
Showcased by Studio Ashby.
www.angemullenbryan.com
Instagram: @ange_jolene
Twitter: @Angelajolene