To My Twenties
21 OCT 2020 7:00 PM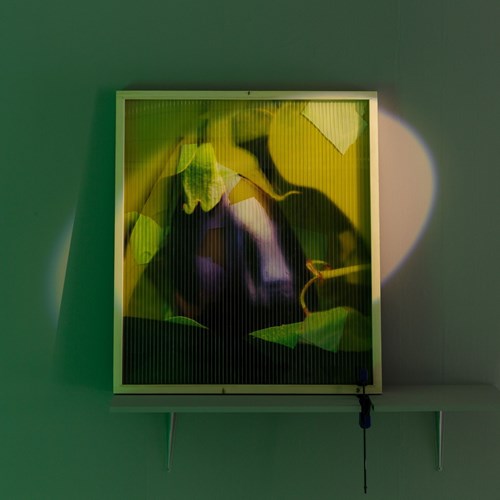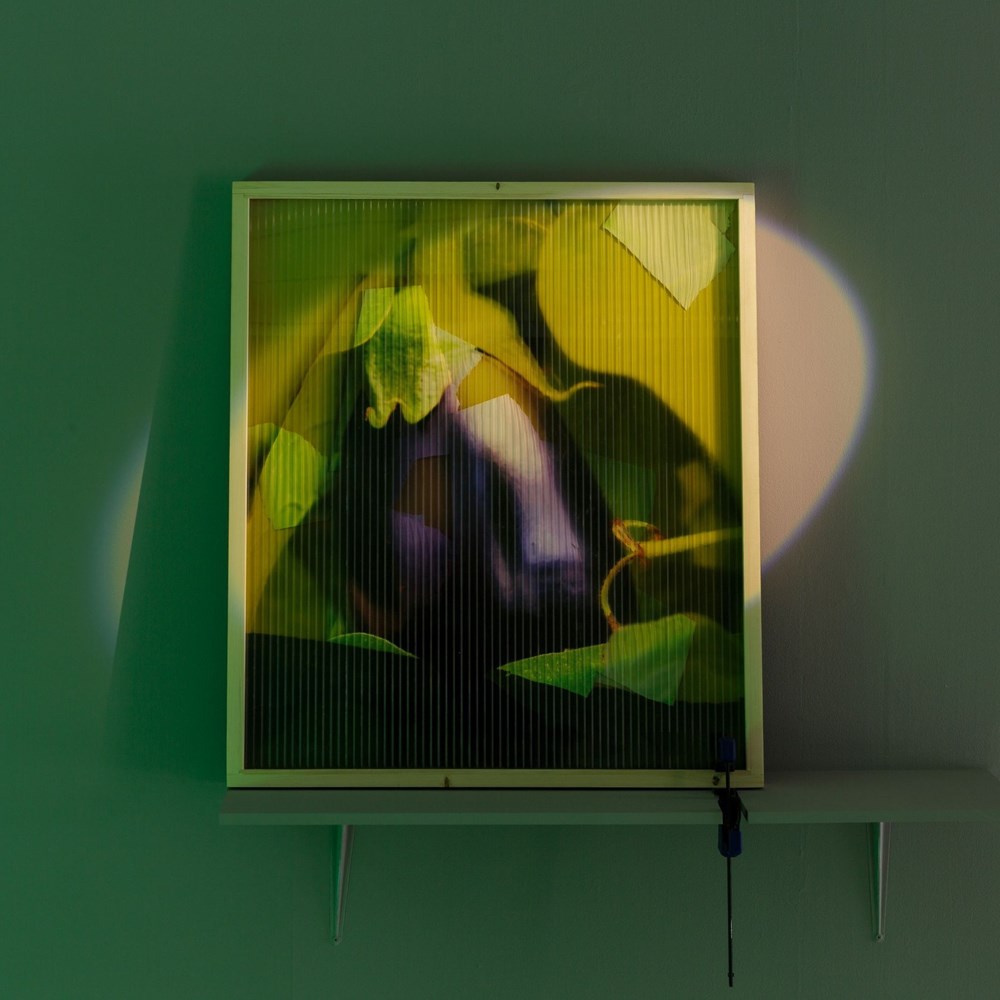 25. Karanjit Panesar
Aubergine
Medium Timber, MDF, polycarbonate roofing plastic, transparent vinyl print, stock image, pH neutral museum gravel, paper
125 x 75 cm.
Created in 2019
This work is unique.
Please note, the shelf and spotlight are not sold with this artwork.
ESTIMATE
£1,200 - 1,800
View shipping estimates
Notes
These works were made for an exhibition at Turf Projects, Croydon, in partnership with the Museum of Croydon.
"For the exhibition I selected a number of objects from the museum archive that I was drawn to, and made work in response to them. One of the museum objects I selected was an incomplete set of watercolours depicting English plant families – chilli peppers and aubergines are both part of the Solanum family of plants, which is featured in the album of watercolours. These works are kind of warped additions to the album." - Karanjit Panesar, 2020.
Multidisciplinary artist, Karanjit Panesar, uses mixed media, film, sculpture and writing to explore questions of truth and authenticity, in particular the way these things relate to the mechanics of global capitalism.
Karanjit is the co-founder & Co-director of East Bristol Contemporary, an artist-led initiative that counteracts the lack of showing spaces for emerging artists in Bristol and provides a unique and diverse programme of exhibitions and events.
Accolades
BA(Hons) Art and Visual Culture, UWE Bristol.
Solo Exhibitions: Actor Container, 2Queens, Leicester 2020. Strange Loop, Turf Projects, Croydon 2018. The Way Things Are, arebyte Gallery, London.
Gropu Exhibitions: Millenially, Paradise Works, Salford 2019. MAD as MAP, News of the World, Deptford 2019. The desire to be part of a story… even if it's someone else's, YSI Index, Leeds. Hotel Generation, arebyte Gallery, 2018. PAC Home residency, Plymouth Arts Centre 2016.
Please note, the shelf and spotlight are not sold with this artwork.
Recommended for You