To My Twenties
21 OCT 2020 7:00 PM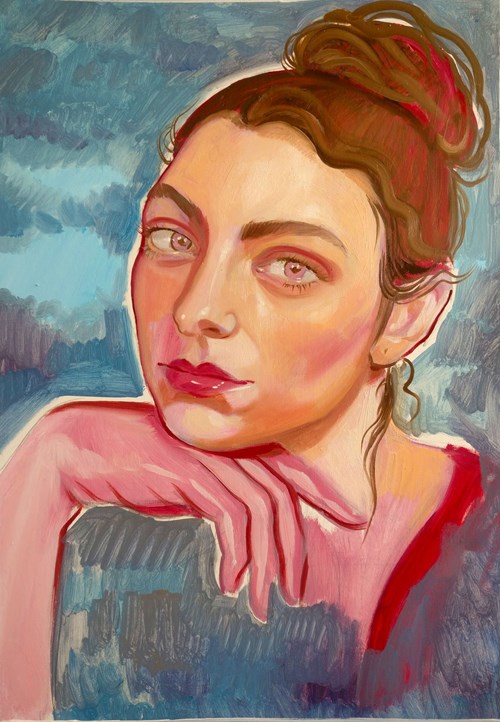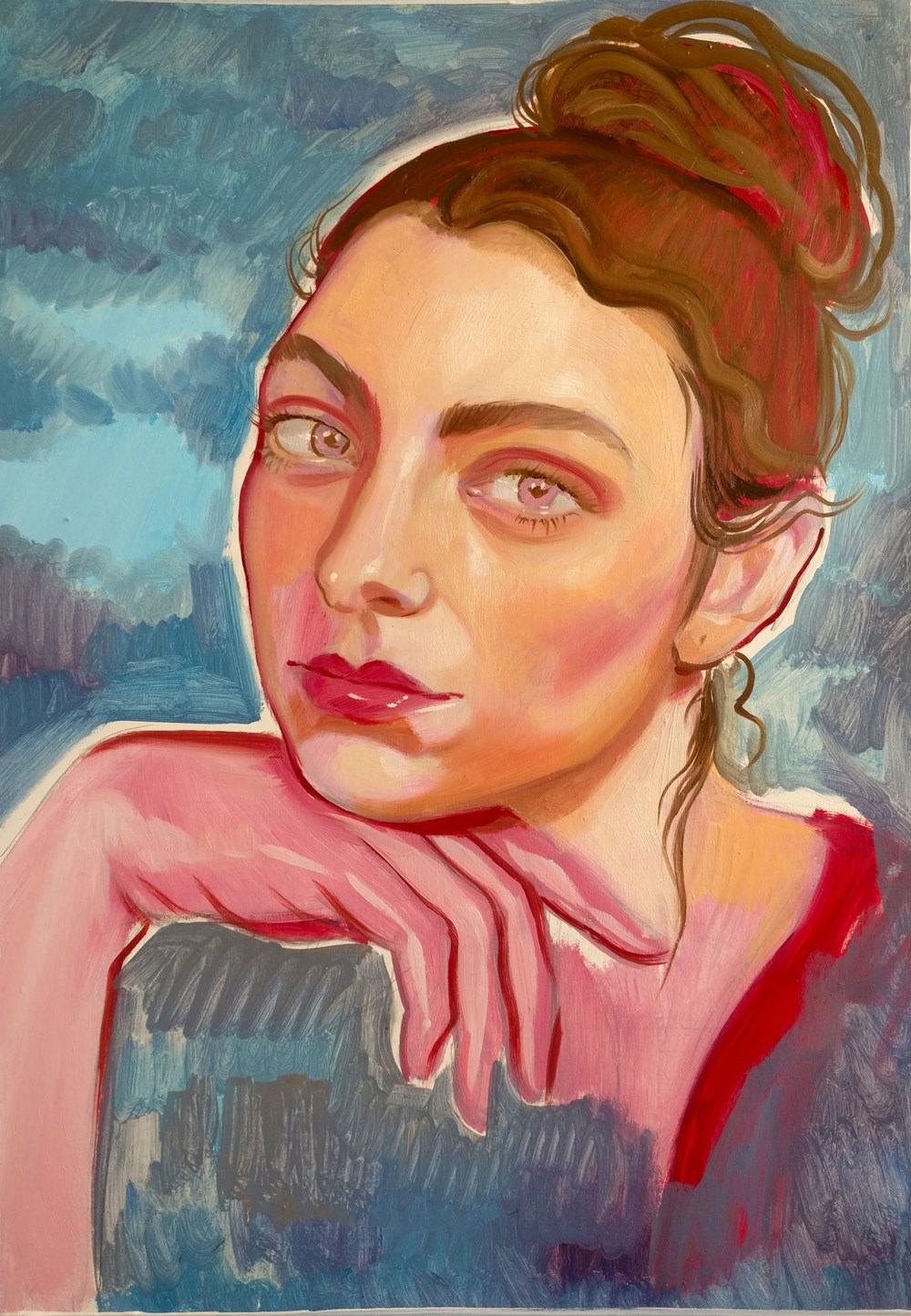 4. Mary Savva
Self-Portrait (Pink Hand Pink Eyes)
Signed (on the reverse and front)
Oil on paper
42 x 30 cm.
Created in 2020
ESTIMATE
£200 - 300
View shipping estimates
Notes
This self-portrait by Cypriot born artist Mary Savva is inspired by the Hellenistic sculpture and mythology of ancient history.
Now living in London, and a graduate of The Slade School of Fine Art, Mary's figurative work explores the ideas of home, culture and identity in relationship to landscape.
"In my paintings, the subject is disconnected from the background landscape, like a collage, to emphasise the physical gap between the subject and a certain place. Some of my paintings depict Hellenistic sculptures that are currently placed in a different context (museums) than that in which they were made."
These images are lost and displaced from their original landscape and home; therefore symbolising the artist herself and her distance from home - they become self-portraits.
"Within my practice I am interested in the transition of images and artworks. How a sculpture, that was originally made in Greece and destroyed was then reproduced in Italy and now exists as an exhibit in the British museum, could be then translated into a contemporary painting."
Accolades
MFA, Slade School of Fine Art, University College London 2014-2016.
BA Hons, University of Hertfordshire 2011-2014.
Solo Exhibitions: Oliveland, Gloria Gallery, Nicosia, Cyprus, 2020 .
Group Exhibitions: High Hang, Eccleston Project Space, London, 2019. Wells art contemporary 2019, Wells Cathedral, 2019. Guts Gallery Opening exhibition, Ugly Duck spaces, London, 2019. A Room of One's Own, The Koppel project, London, 2019. Paper Cuts by Kristian Day, Saatchi Gallery, London, 2018. Between Spring and Seeing, Cheongju Art Studio, Cheongju, South Korea, 2018.
Recommended for You