Published: 17 Jun 2021
Georgie Wimbush, Director of the internationally renowned White Cube Gallery lets us know her pick for The Top 100, as well as invaluable advice for seasoned collectors and those just starting out.
1.      Who is your favourite artist in the show and why? 
My favourite artist is Emily Moore.  Last year she was included in a special online show that White Cube created called Tomorrow London - graduates from across the key fine art courses in the country were selected by a curatorial team to take part. Emily was in one of the presentations and she really stood out to me; the works feel alive and rebellious - I have no doubt we will see much more of her in the future.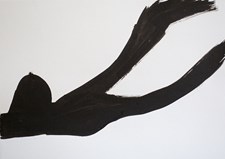 Emily Moore
Untitled 2019
Ink on paper, 29.7 x 21 cm.
Estimate:£520 - 620
2.      As a collector yourself, what do you look for when buying artwork? 
It is very hard to answer as I am a very eclectic collector - I always have an initial gut reaction which I think is important to listen to and then I go away and do some research on the artist; it's good to get a sense of the artist themselves and what projects they have coming up.  My partner is also heavily involved in the art world, so now we have to make sure it is something we can both live with, which encourages some colourful debate over the dinner table!  A lot of people have a 'focus' or 'theme' to their collections, that probably makes much more sensible but it takes the joy out of it for me personally.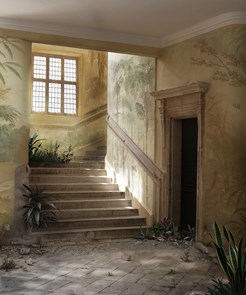 Suzanne Moxhay
Rockery
Hand finished print, 87 x 100 x 4 cm.
Estimate:£650 - 1,500
3.      What artwork from 'The Top 100' would you love to take home?
It would be a choice between Henry Woolway 'A Lonely Saturday' or Suzanne Moxhay 'Rockery'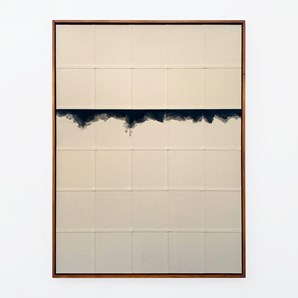 Henry Woolway
A Lonely Saturday
Acrylic on canvas, 92 x 122 x 5 cm.
Estimate:£2,000 - 6,000
4.      Working with some of the world's most revered artists, what advice would you give to artists at the start of their career?
Be confident in your identity as an artist and what you want to do - ignore all the noise and the 'trends' around you.  Additionally, working hard in the studio is important but also make sure you get out and meet people - it only takes one person to believe in the work and everything can change very quickly.
5.      What exciting shows should we look forward to at White Cube?
There is lots coming up and a real appetite from everyone to get out and about but the show I am most excited about currently is our Ibrahim Mahama exhibition which will open in October (Ibrahim is also currently short listed for the Fourth Plinth commission).  Ibrahim has prominently appeared within the Venice Biennale on two separate occasions amongst many other accolades and museum shows; he has also recently opened the Savannah Centre for Contemporary Art (SCCA) IN Tamale, Ghana, followed by the opening of Red Clay nearby.  Both spaces comprise of exhibition space, research facilities and an artist-residency hub and represent his tireless contribution towards the development and expansion of the contemporary art scene in his home country of Ghana….and he is still only 34 years old!