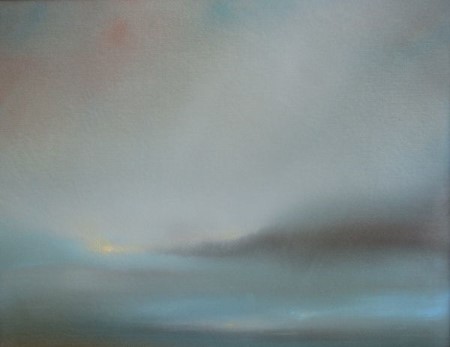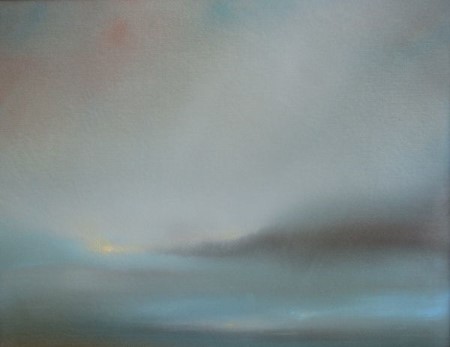 Add to wishlist
36. Jonathan Speed
Enchanting Waters
Signed, titled and dated (on the reverse)
Oil on canvas board
35 x 45 cm.
Painted in 2017
ESTIMATE
---
£480 - 680
Shipping estimate
Notes
---
Enchanting Waters is a dramatic abstract seascape inspired by the Aegean Sea in late summer by the London based artist, Jonathan Speed. Built from a wide ranging palette of light blues, greens, greys and reds a mysterious atmosphere is created across the water and the distant mountains. The scene would blur into obscurity were it not for the calculated yellow brush stroke of a setting sun that focuses the viewer's gaze and brings clarity to the evening light.
As seen with this image, the artist is passionate about the beauty of nature and constantly seeks to produce peaceful and inspiring paintings that convey the atmosphere and energy of each scene within our ever-changing environment.
Inspired by the great painters, Turner, Whistler and Courbet, Jonathan works predominantly with oils using a refined technique of application, combining subtle tonal blending with expressionistic bursts of colour and texture to emulate their use of light and atmospheric qualities.