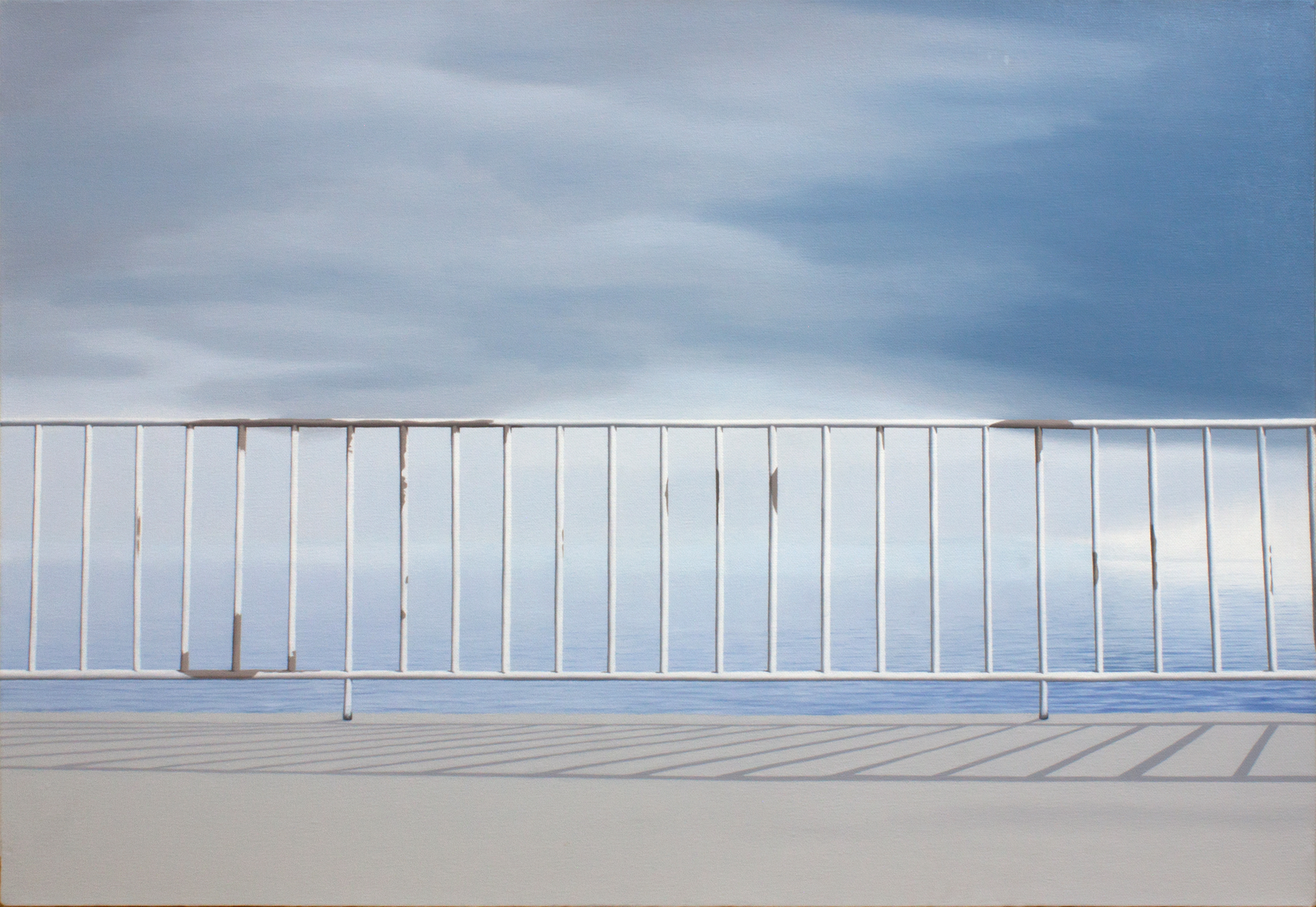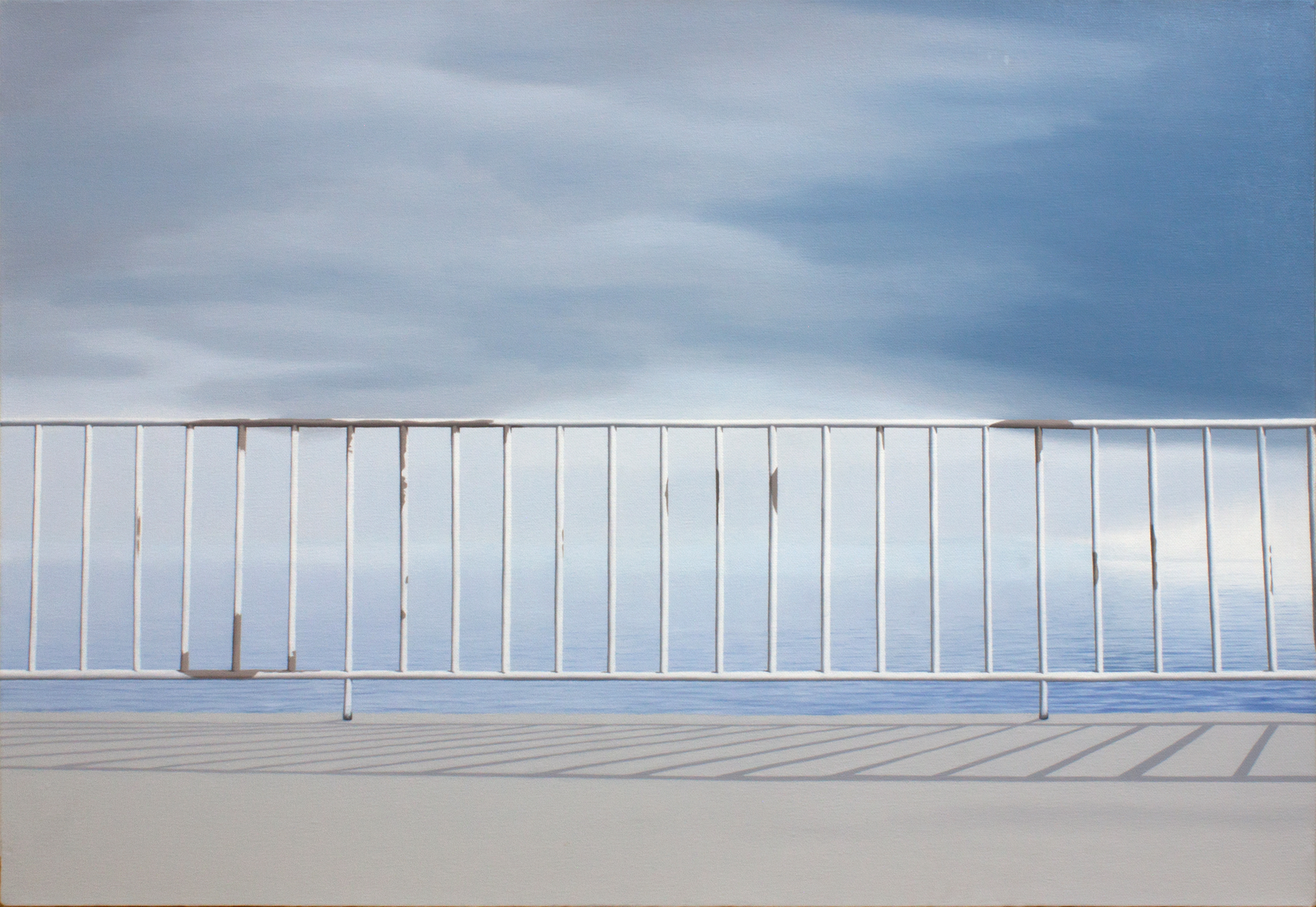 Add to wishlist
6. James Moore
Myths Of The Sea
Oil on canvas
48 x 69 cm.
Painted in 2007
ESTIMATE
---
£500 - 800
Shipping estimate
Notes
---
Myths of the Sea is from a series of paintings by James Moore that focus on the peripheries of the built environment. The images in this series depict the sea and sky visually cut-off by concrete walls, railings and roads. They are based on early memories of experiencing the way that we are contained as subjects within designated artificial spaces and paths of movement. But behind these barriers, the Cardiff based artist portrays distant horizons of natural space that invite us to break free and explore.
James' work is influenced heavily by the hyper-realism and dream-like imagery of the Surrealist. However, his technique is contemporary and innovative.
"I often explore simulacra - copies of copies, things which are essentially fake - such as computer game imagery, film locations, models, museum dioramas and so on. I'm interested in using painting to exaggerate and add further levels of mediation to the images. The paintings are of subjects that are usually either fake, don't really exist, or are impossible to see in the flesh, but that still have a collective reality amongst groups of people. They are largely the product of mediated imagery more than any directly observed reality.
In terms of process, the paintings are based on a source image that I made in a computer rendering programme. I hand painted patches of textures onto paper, scanned them into the computer, then arranged them in a virtual space."
The finished product is a beautifully hand painted oil on canvas with a title inspired by J. G. Ballard's 1982 short story collection Myths of the Near Future.
"Ballard's writing is a big influence on my work, and his stories often feature encroaching seas - ancient Jurassic oceans re-attaining their long lost shorelines, or the sea as a symbolic portent of our psyche."