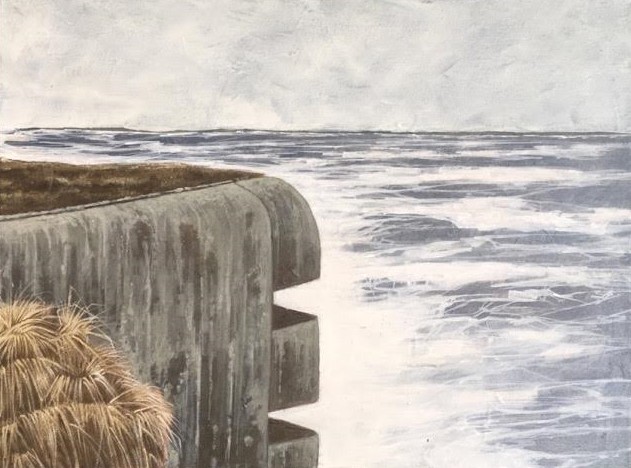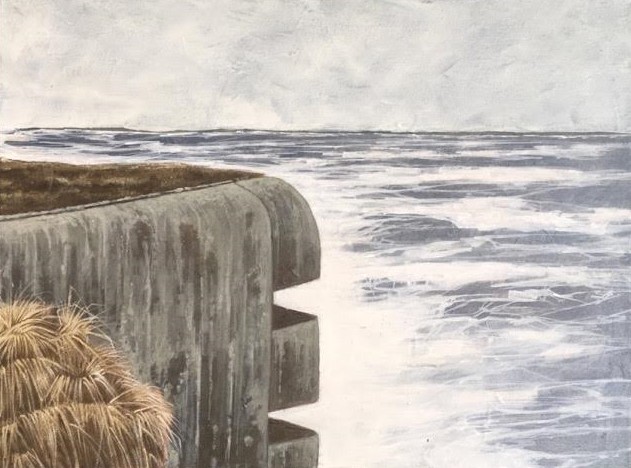 Add to wishlist
25. Ian Pentland
The Watchers #157
Acrylic on canvas
30 x 40 cm.
Painted in 2018
ESTIMATE
---
£750 - 950
Shipping estimate
Notes
---
The Watchers is a series of paintings by Ian Pentland that are inspired by Paul Virilio's exhibition, and accompanying publication Bunker Archaeology. Paul Virilio is a French Professor of Architecture, a cultural theorist, urbanist, photographer and aesthetic philosopher. In 1975 at the Centre Pompidou, he curated an exhibition of photographs documenting historical concrete bunkers. The project was the first to focus on the ominous, yet strangely beautiful concrete bunkers that lie abandoned along the coast of France. These ghostly reminders of destruction and self-defence, prompted Virilio to create an influential and inspiring study into the nature of war and human existence – both at them time of construction and in relation to today's society.
Ian Pentland, a trained Architect and painter, found resonance with the portrayal of the bunkers as aesthetic structures and their links to the past: "Like their forebears - Roman, Norman, Vauban or Napoleonic Martello towers or even great windmills, these structures cast singular identities on to their personal landscapes".
Recognising their strong context in the history of the Bauhaus and Modernist architecture, Ian began experimenting with a more conventional style of landscape painting to capture their striking, yet understated beauty. It is a move away from his traditional aerial perspective paintings (see Timeline in Far From The Madding Crowd).