50 x £50, 2021
17 NOVEMBER 2021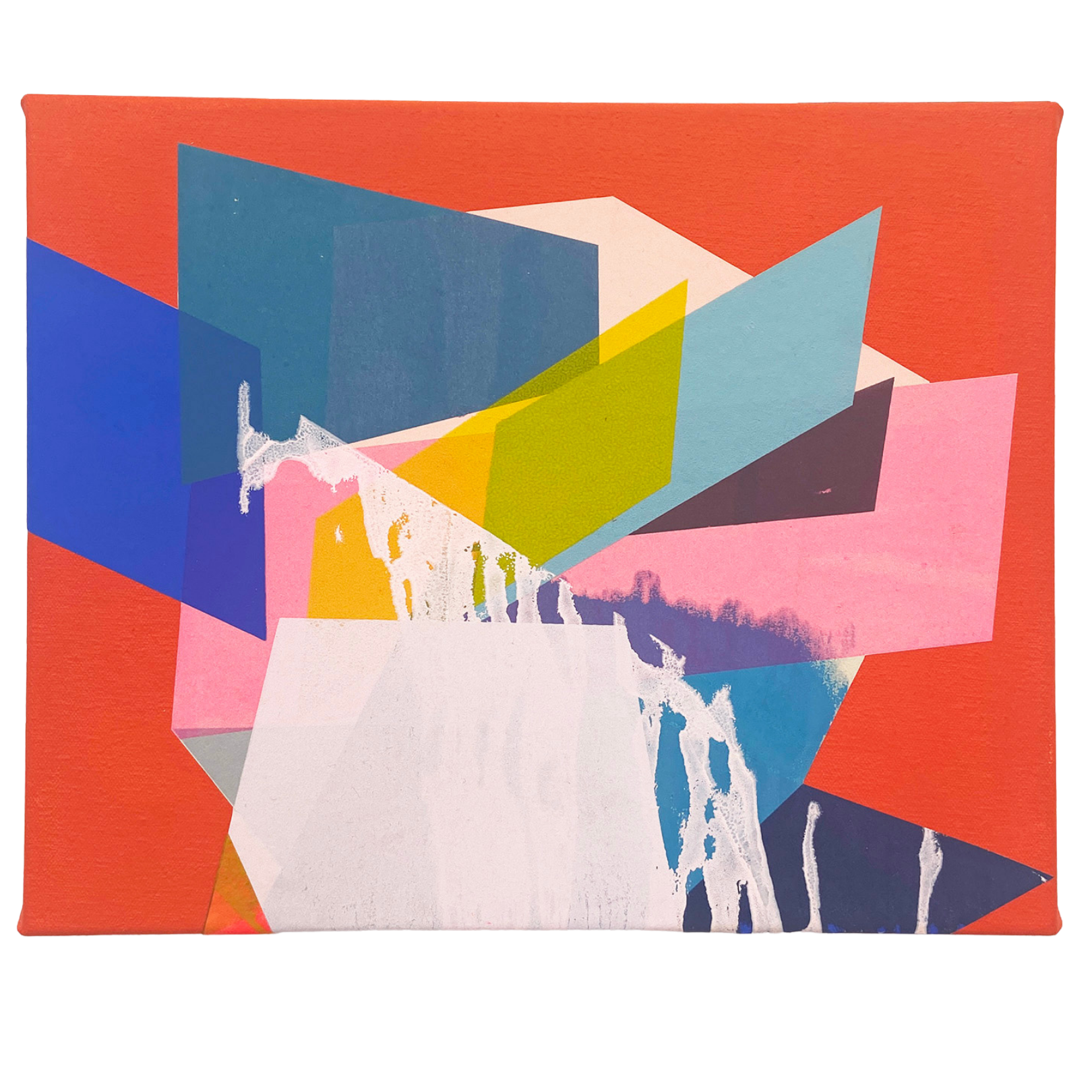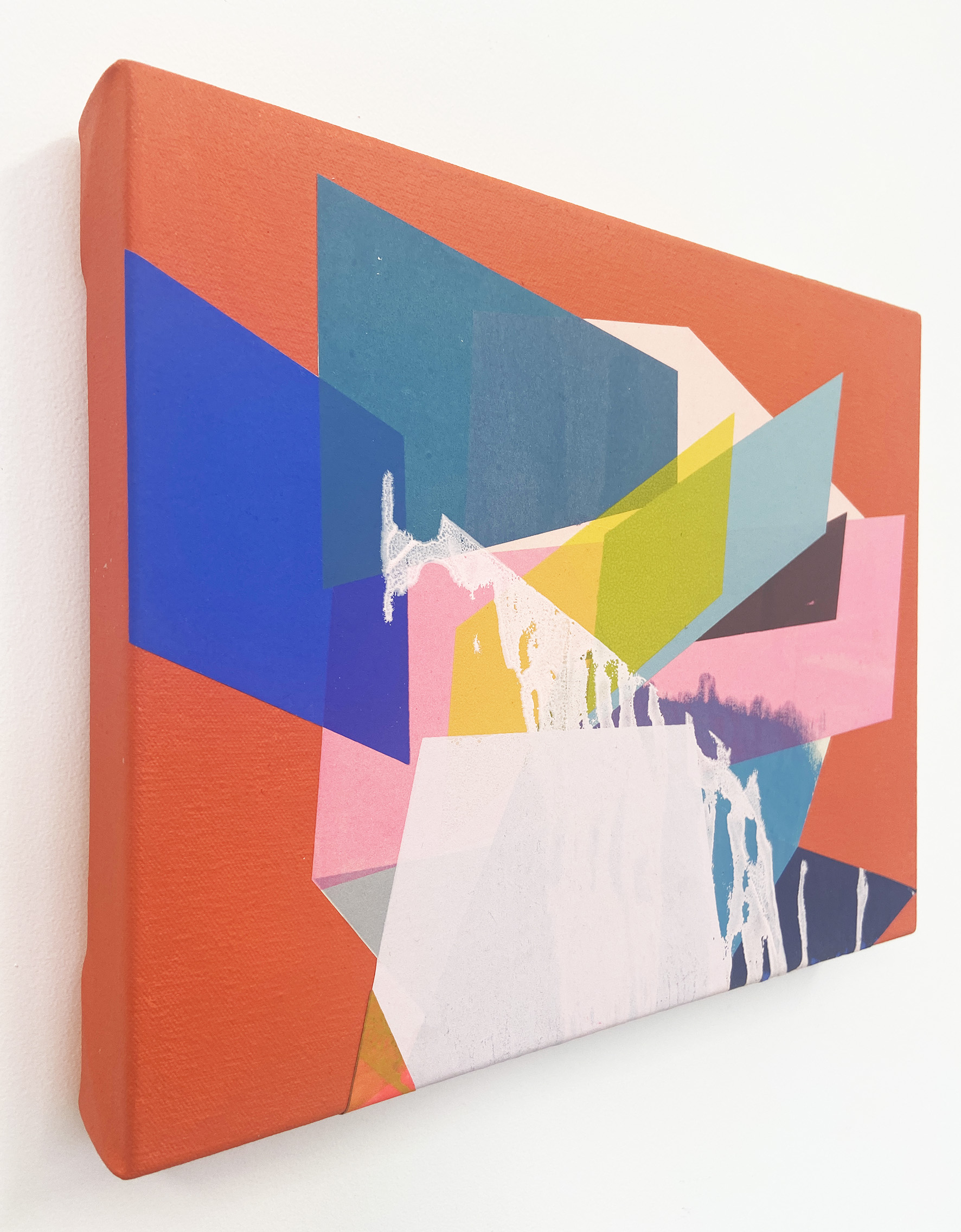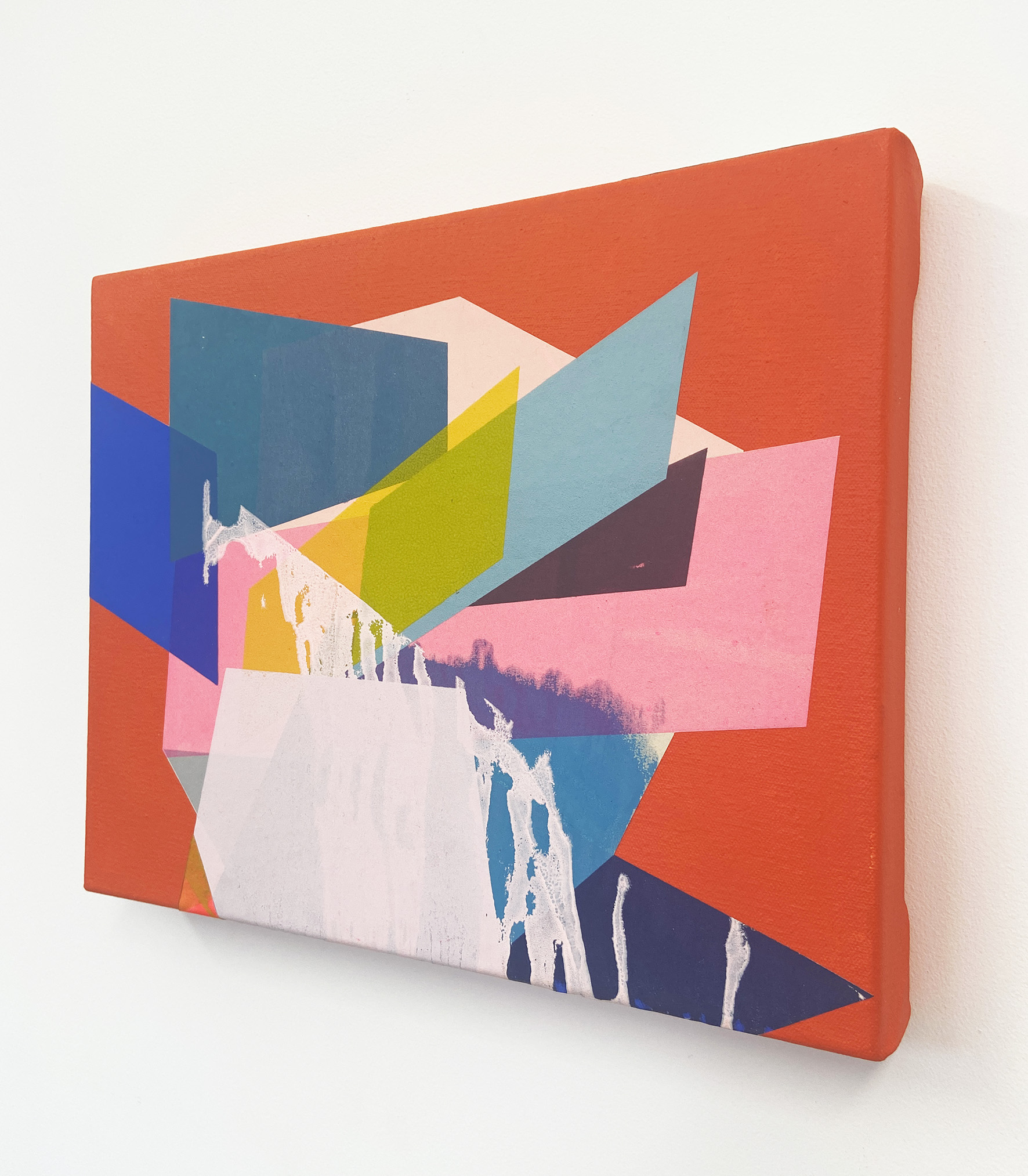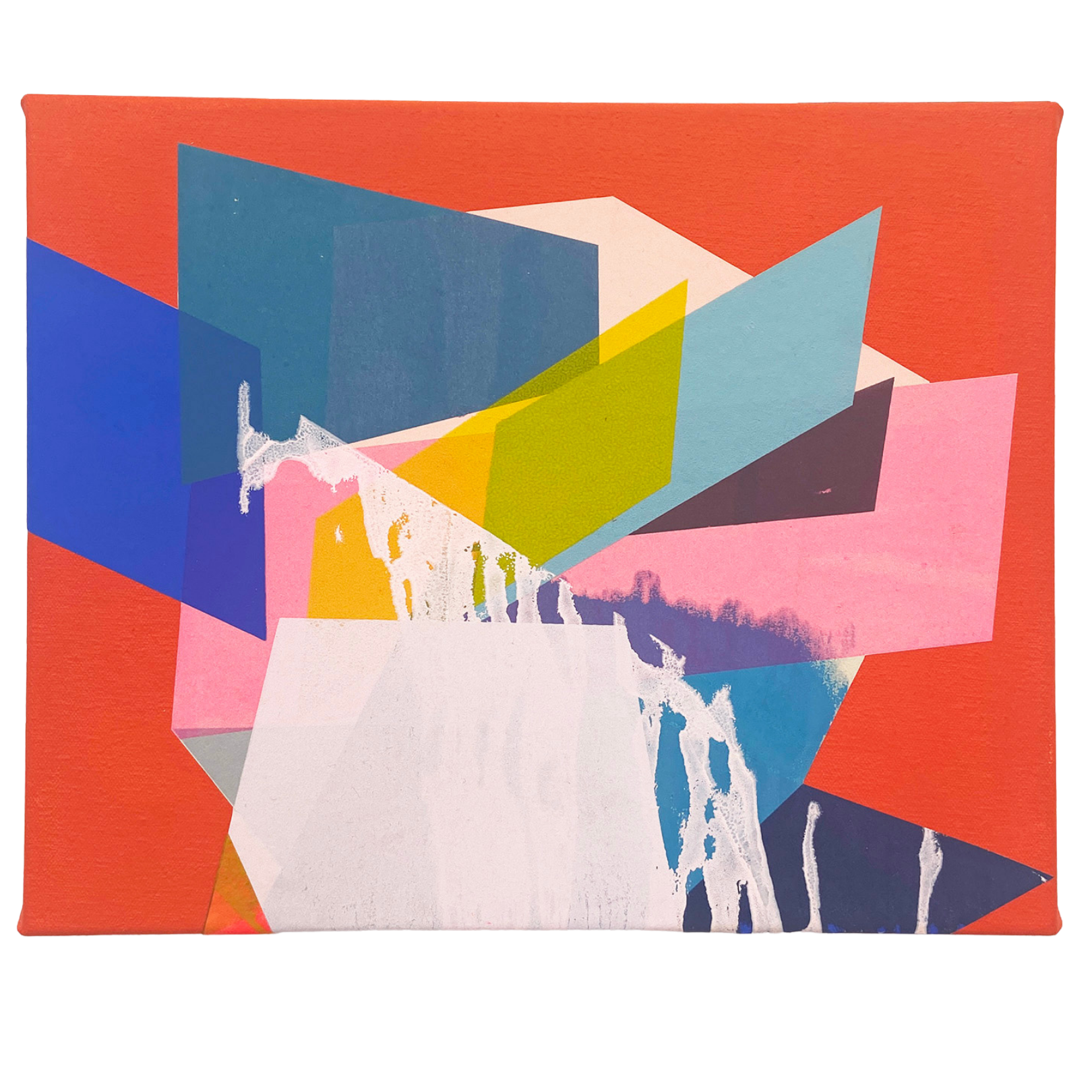 Add to wishlist
35. Frea Buckler
Boom
Signed and dated (on the reverse)
Acrylic and collage on canvas
24 x 30 x 4 cm.
Created in 2021

ESTIMATE
---
£50 - 500
View shipping costs
Notes
---
Frea Buckler is a multi-disciplinary artist working in sculpture, wallpainting and screen printed drawings. Her screen printing is created without preliminary sketches yet it is paradoxically methodical, systematic and precise as the artist embraces a balance between chaos and control in her work.
Her bold, colourful and geometric works resemble hard edge abstraction but, as a result of spontaneous approach, she considers them to have more in common with abstract expressionism. This expressionism creates a play with illusion and perception and a flux between sensations - they give a rhythmic feeling of loud and quiet, fast and slow.
Accolades
Frea Buckler has a BA in Fine Art from Central Saint Martins and an MA in Multidisciplinary Printmaking from the University of the West of England in Bristol. Frea's work has been exhibited internationally in New York, Dublin, Denver and Berlin and throughout the UK, including three times at the Royal Academy Summer Exhibition and two solo shows with Smithson Gallery at Jealous Gallery London.