50 x £50, 2021
17 NOVEMBER 2021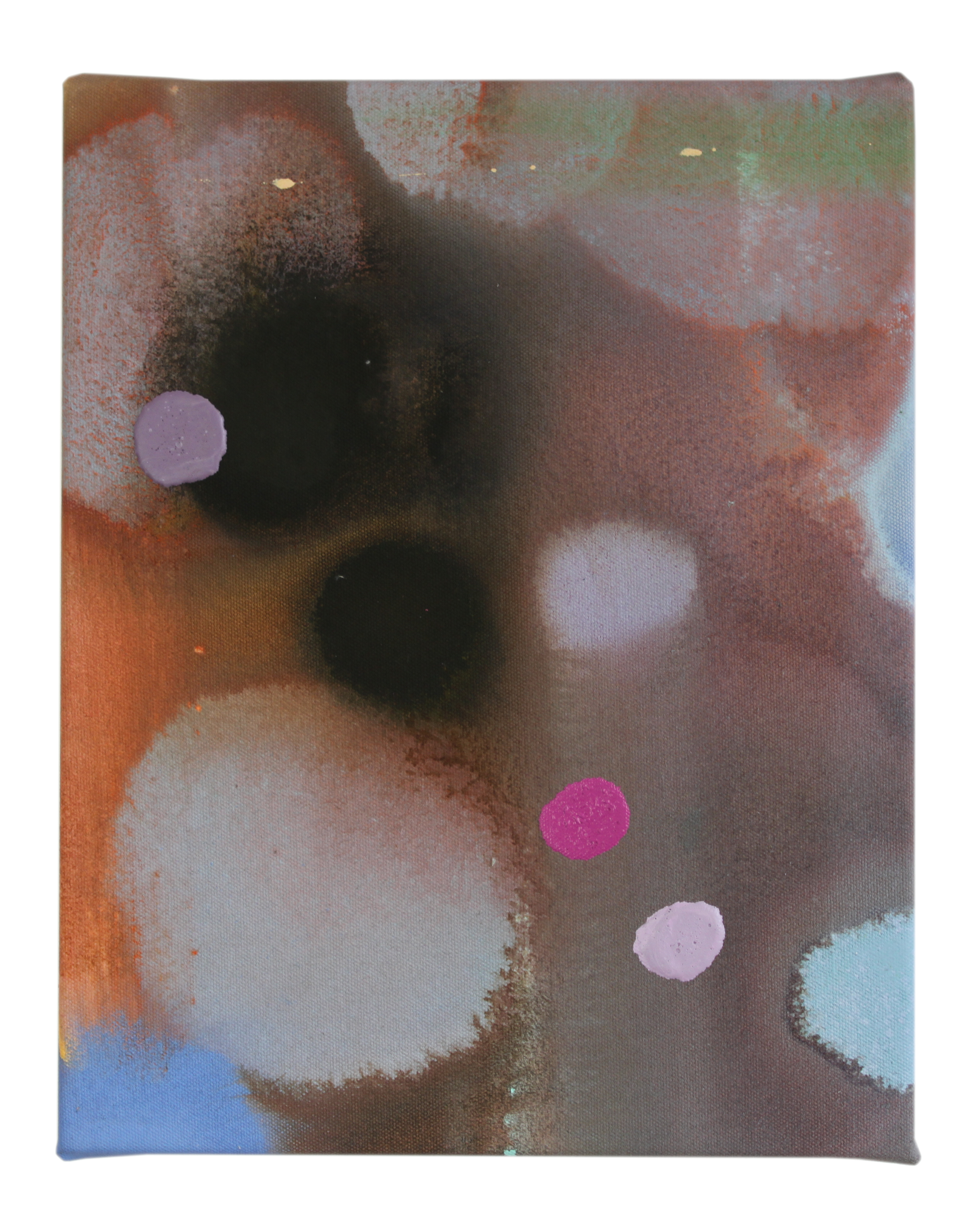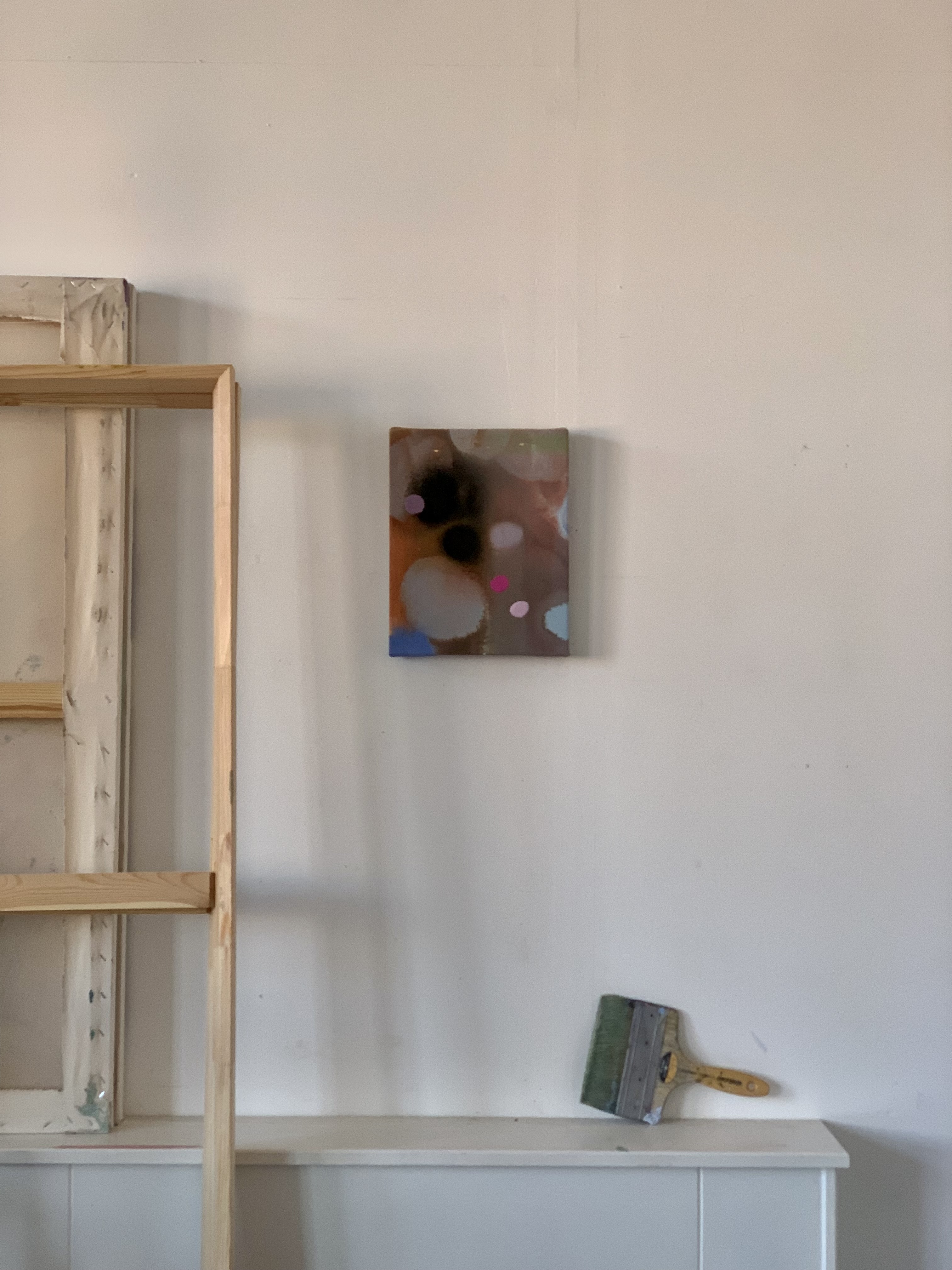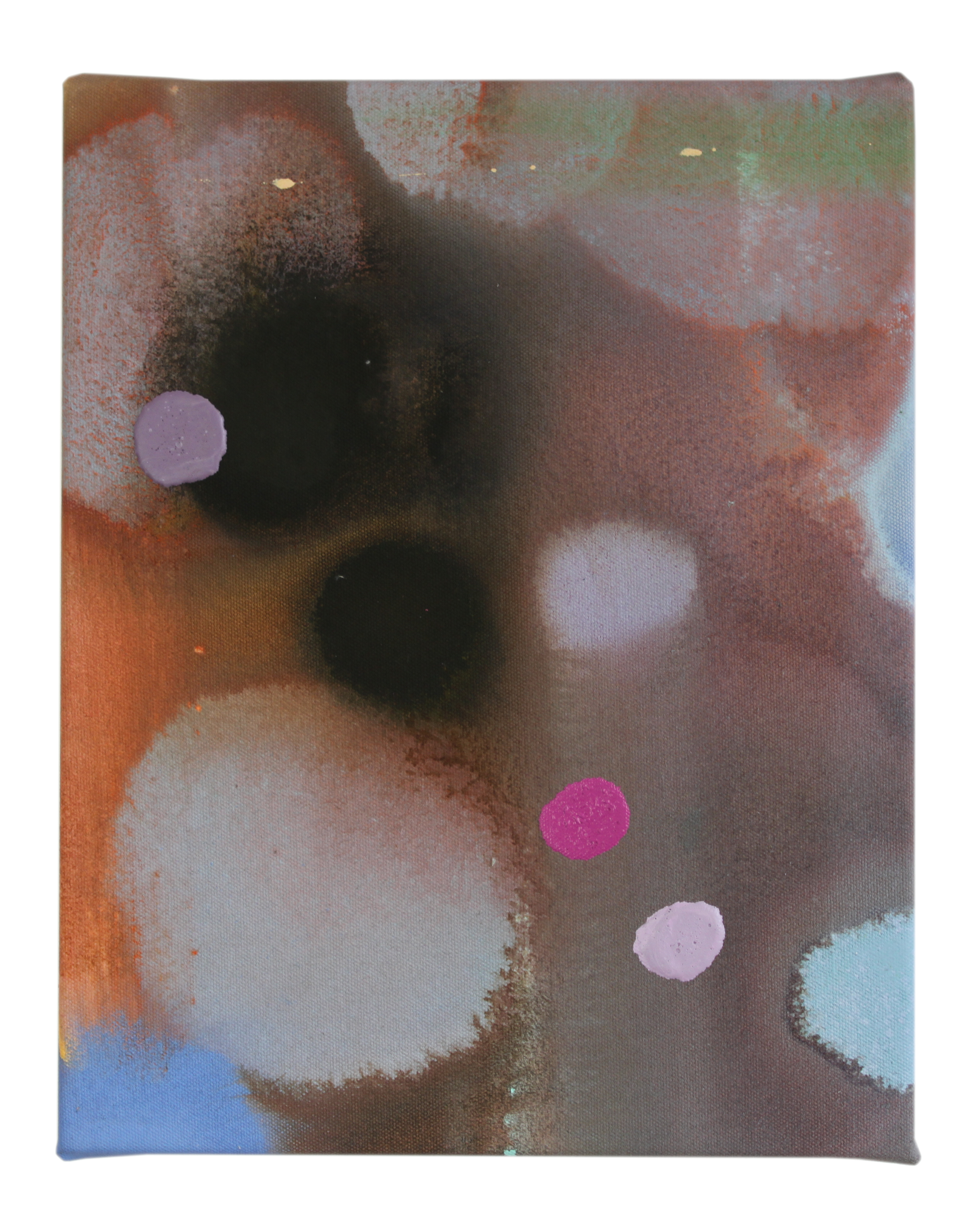 Add to wishlist
43. Emma Stone Johnson
An abundant new drink: the nectar of flowering plants
Signed and dated (on the reverse)
Ink & pigment on canvas
24 x 30 x 4 cm
Created in 2021
ESTIMATE
---
£50 - 500
View shipping costs
Notes
---
Emma Stone-Johnson works in oil, acrylic, pigment and ink on canvas to investigate abstraction with a subtle, liquid palette of diffuse and tonal colour. Her lyrical handling and delicacy of controlled touch makes for pictures which are complex networks of sinuous and dynamically gestural marks.
The work is a process of layering and accretion in response to what went before. The pictures are games of consequences, networks of interaction and suggestion. They play with the formal arrangements of abstraction.
Stone-Johnson's pictures are products of a rigorous studio practice. The relationship between the various elements eschews the frenzy of expressionism, in favour of a more detached consideration of aesthetic affect.
Accolades
Education: Chelsea College of Art 04' BA Textile Design (First). Currently studying Painting at the Royal College of Art 22'
Recipient of the Chelsea Arts Club Trust Award 21' Exhibitions:
Solo exhibition, Elegant Complexity, Pontone Gallery, September, 2021