50 x £50, 2021
17 NOVEMBER 2021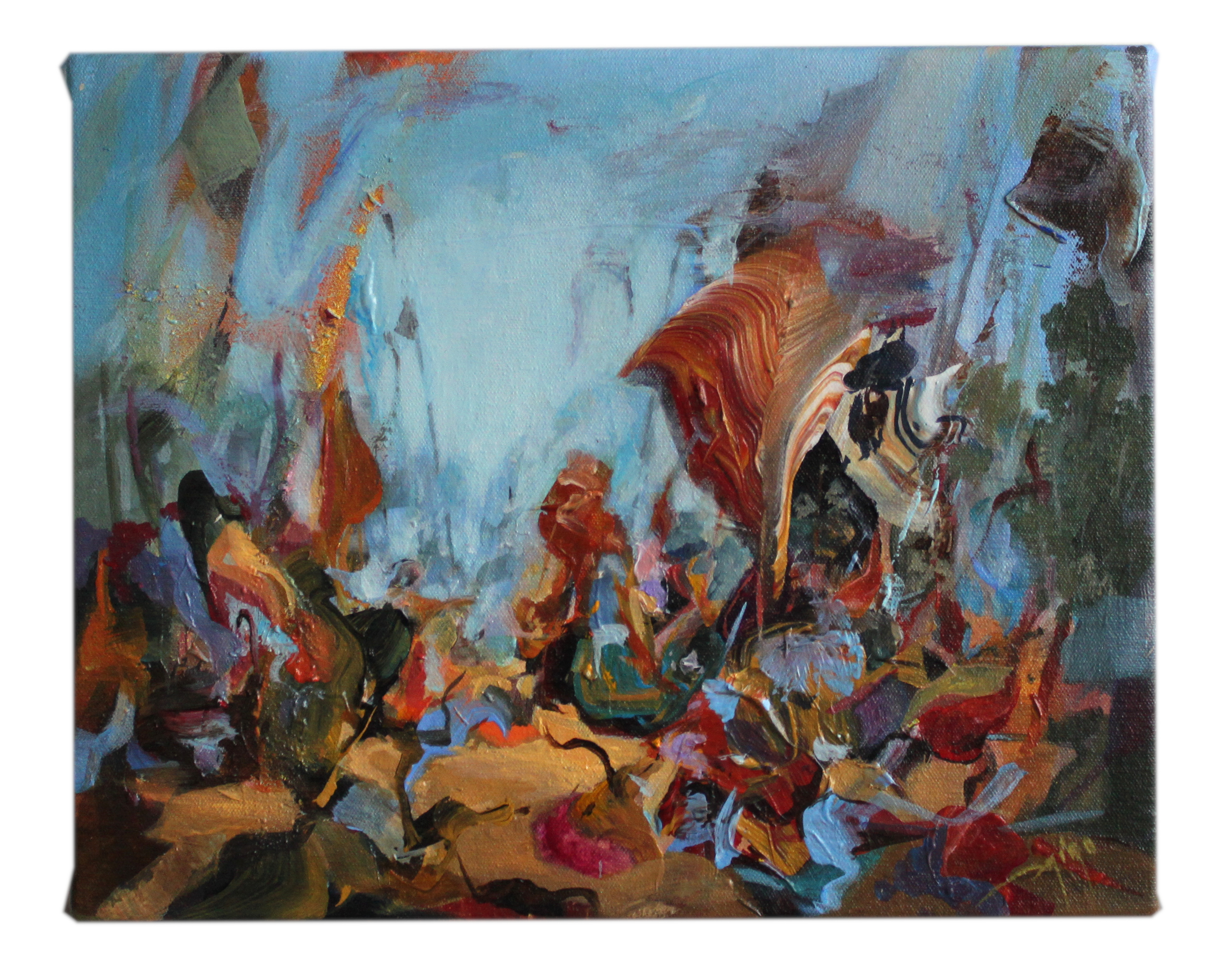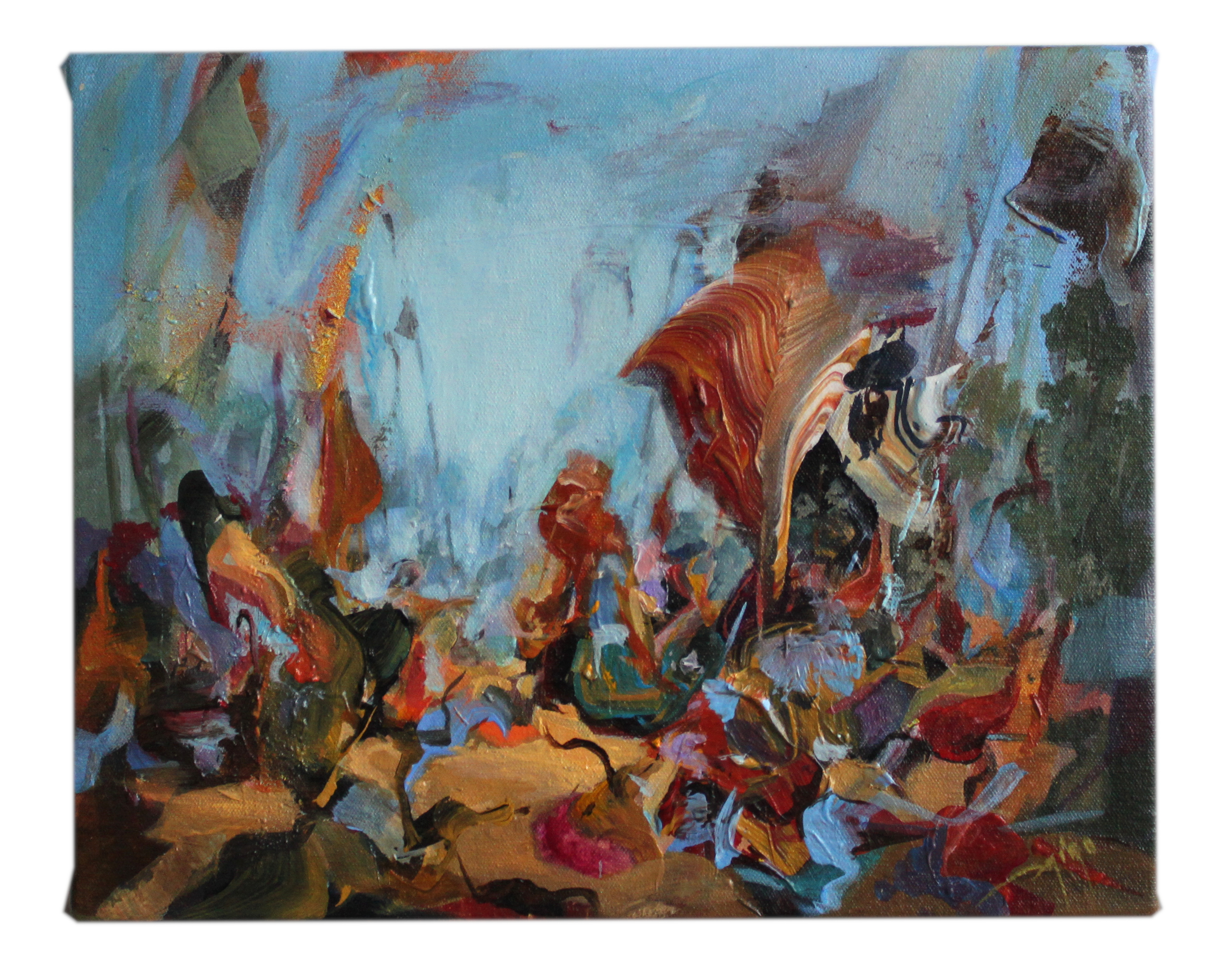 Add to wishlist
47. Dairo Vargas
Caravana
Signed and dated (on the reverse)
24 x 30 x 4 cm.
Created in 2021
ESTIMATE
---
£50 - 500
View shipping costs
Notes
---
Colombian by birth, Dairo Vargas is a contemporary fine artist who draws influence from the Renaissance and Baroque periods to cast a connection with our behaviour in modern society. His abstract work directly references the old masters while simultaneously conveying differing psychological states.
"This painting is inspired by the idea of different cultures getting together to embrace a common purpose" - Dairo Vargas.
Vargas is interested in the representation of external responses from internal experience and vice versa. Each image gives access to subconscious memories and emotions. The paintings appear to be either in stillness or movement and the fluid brush strokes invite the viewer to reflect on personal memory and encourage introspection.
The work aims to capture the thinking process. Vargas uses gestural free association to represent the mind at the point it connects to a higher energy, releasing unlimited thoughts and emotions.
Vargas' work has been shown in London, Los Angeles, Miami, New York, Dubai and Hong Kong and features in multiple private collections.
A work of this size by Dairo Vargas would usually sell for £900.
Accolades
Education: Metal & Sculpture , Central Saint Martins, LONDON, United Kingdom, 2013. HNC Kensington and Chelsea college of Art, KENSINGTON AND CHELSEA COLLEGE, LONDON, United Kingdom, 2008. BA Graphic Design, UNITEC, BOGOTA, Colombia, 2004