50 x £50
09 DECEMBER 2020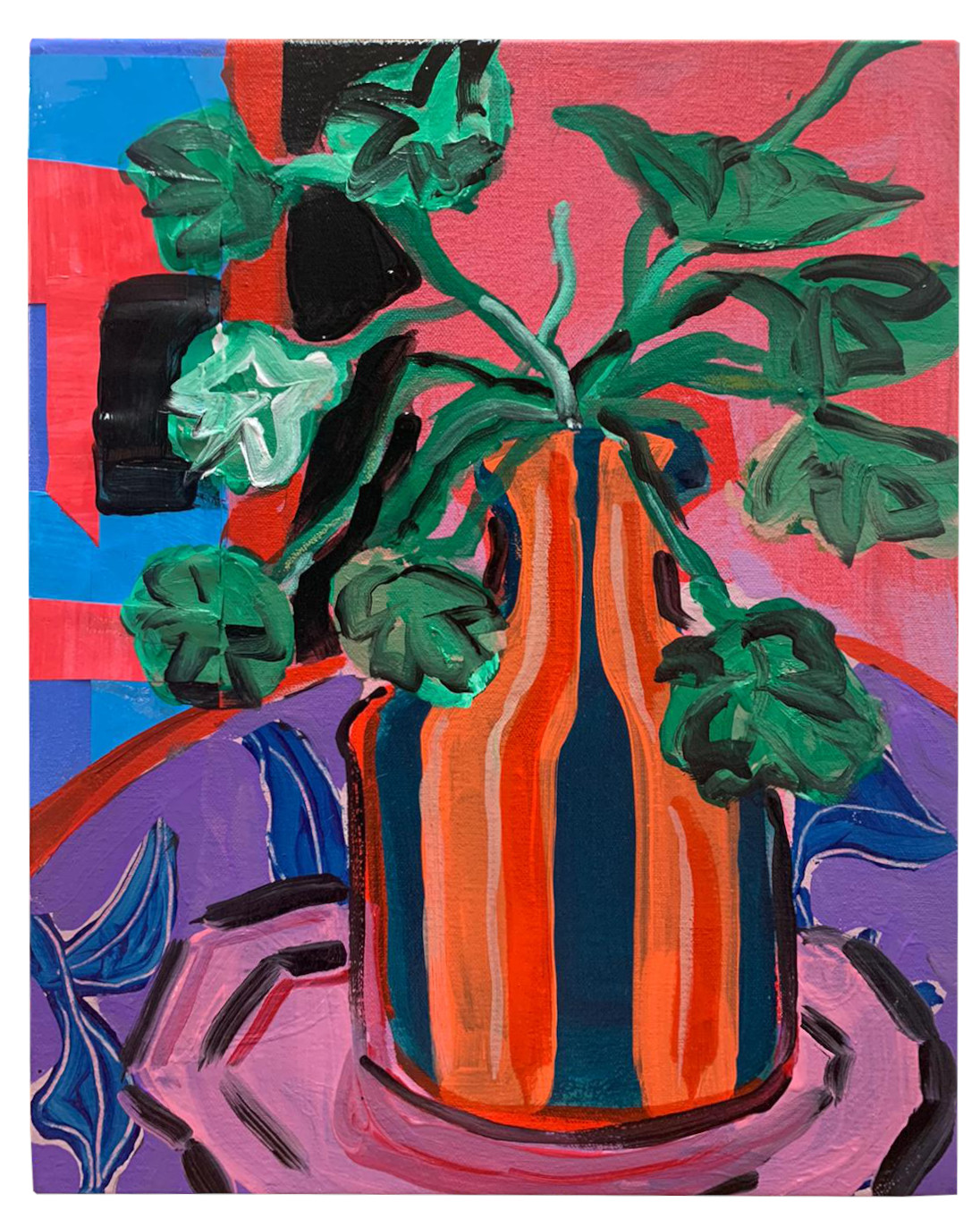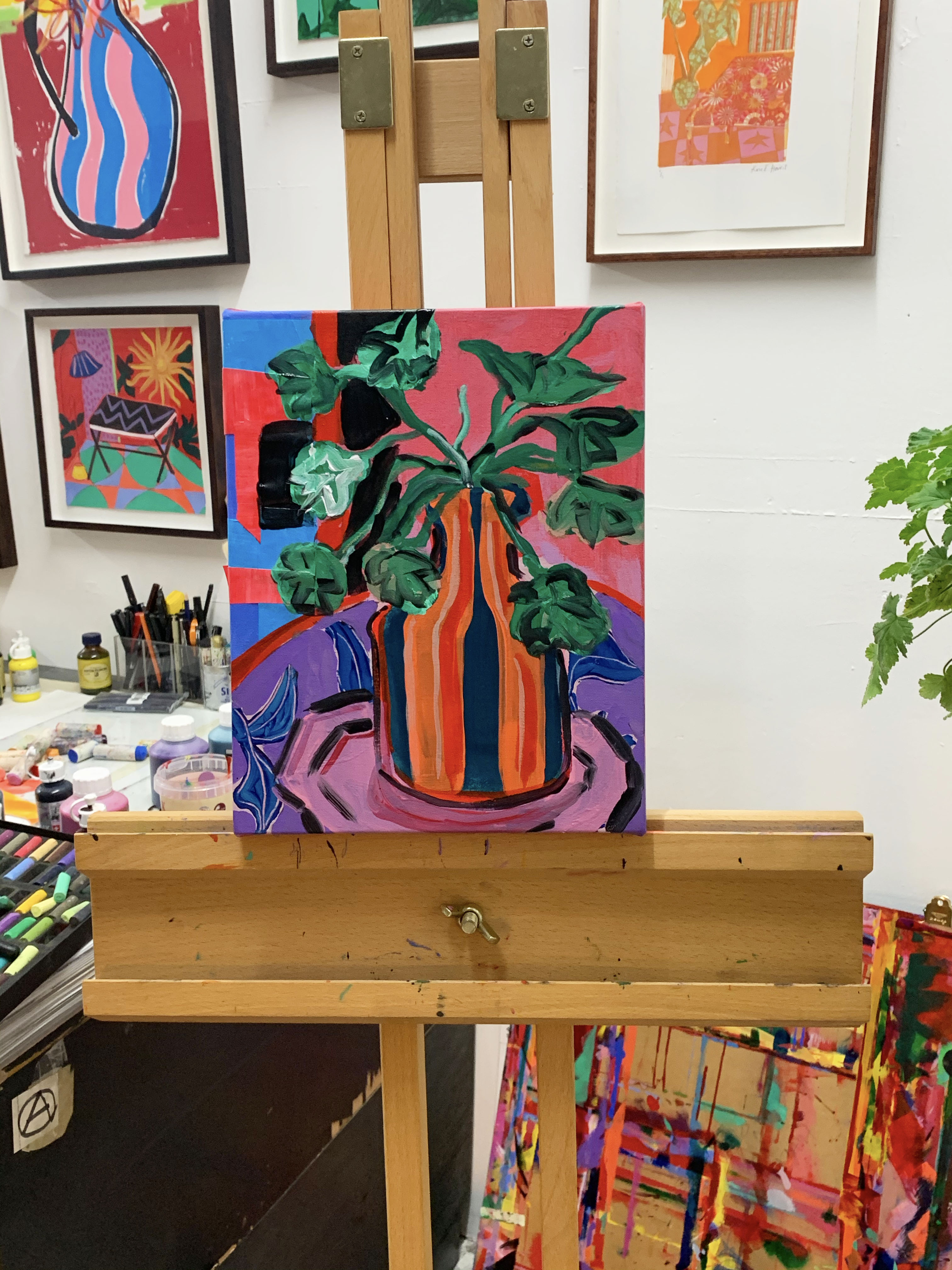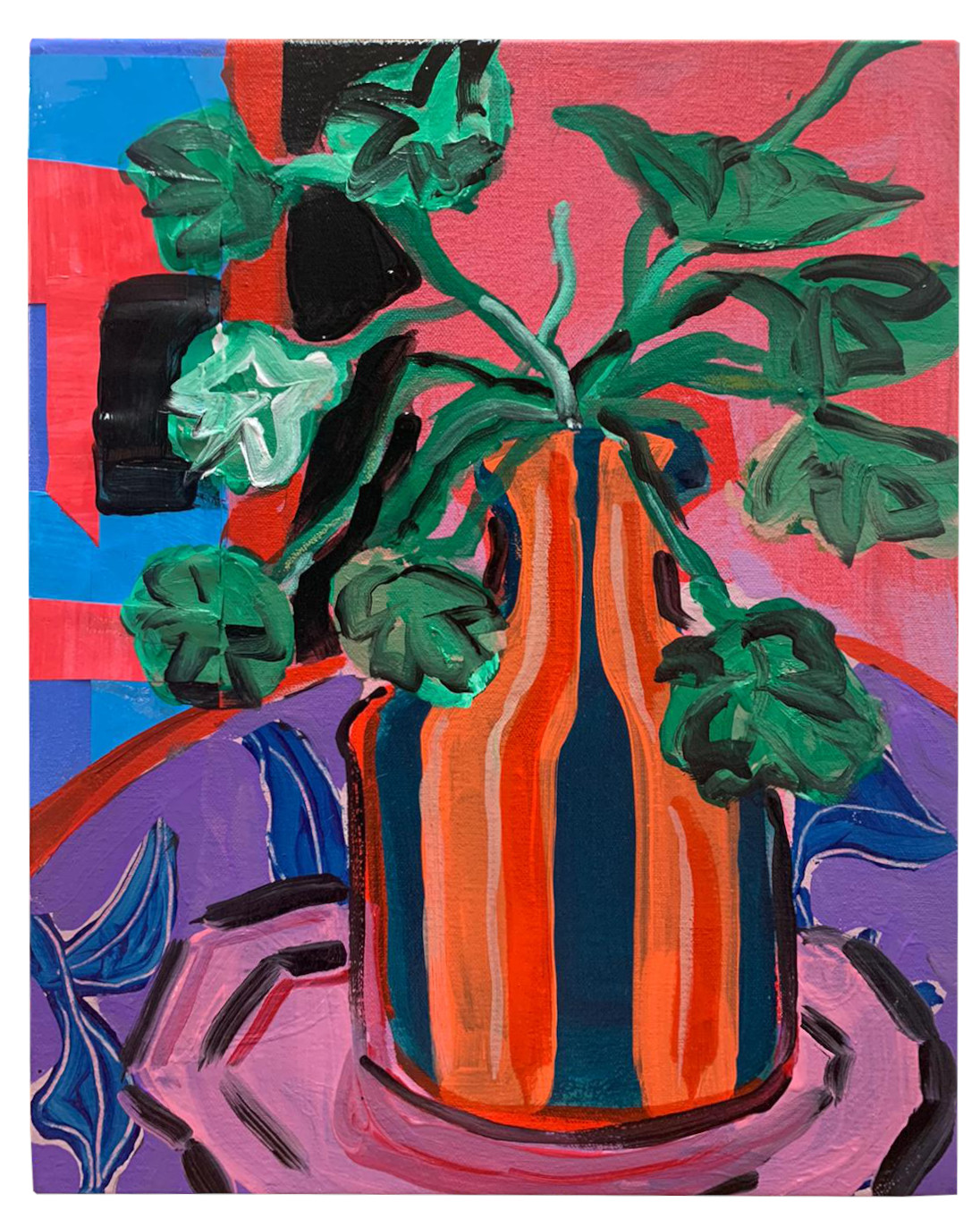 Add to wishlist
10. Rose Electra Harris
Orange Vase on pink plate
Signed (on the front)
Acrylic and collage on canvas
30 x 24 x 3.5 cm.
Painted in 2020.

ESTIMATE
---
£50 - 500
View shipping costs
Notes
---
An artwork of this size by Rose Electra Harris normally sells for £400. You can see more of her work at her website and Instagram.
Fascinated with the interior and through both painting and printmaking, Rose Electra Harris creates vibrant interpretations of domestic spaces and still lives.
"To me, a room is an oasis and the things within it are what bring it to life. I reimagine the colourful dialogue that exists between space and objects to emphasise the importance of the everyday, returning to certain imagery – for instance, chairs, pots, chandeliers and plants– in my scenes, which make use of a singularly distorted perspective. Often such familiar domestic objects are overlooked, and I want my work to emphasis their beauty and give joy to the viewer.
The home has always been important to me, it is an extension of us and objects around the home tell stories. The space around these objects is just as interesting". - Rose Electra Harris, 2020.
Rose Electra Harris' works often appear dreamlike and surreal as she imbues the domestic spaces around her vivacity, colour and joyous pattern.
Working as a printmaker, predominantly in etching and screen-printing, Rose Electra Harris is based between her studio on Peckham and a printmaking studio in Stockwell, London.
Accolades
Rose Electra Harris has a BA Hons in Printmaking from Brighton University and completed her Foundation at City and Guilds of London. She has been awarded the 2018 Bainbridge Open, The Art Academy Prize and in 2015 the University of Brighton Printmaking Award. Recent exhibitions include Miniatures, Partnership Editions, Benk and Bo, Woolwich Print Fair, William Yeoward, The Modern Society and The Difference Between Things at Blue Shop Cottage.