50 x £50
09 DECEMBER 2020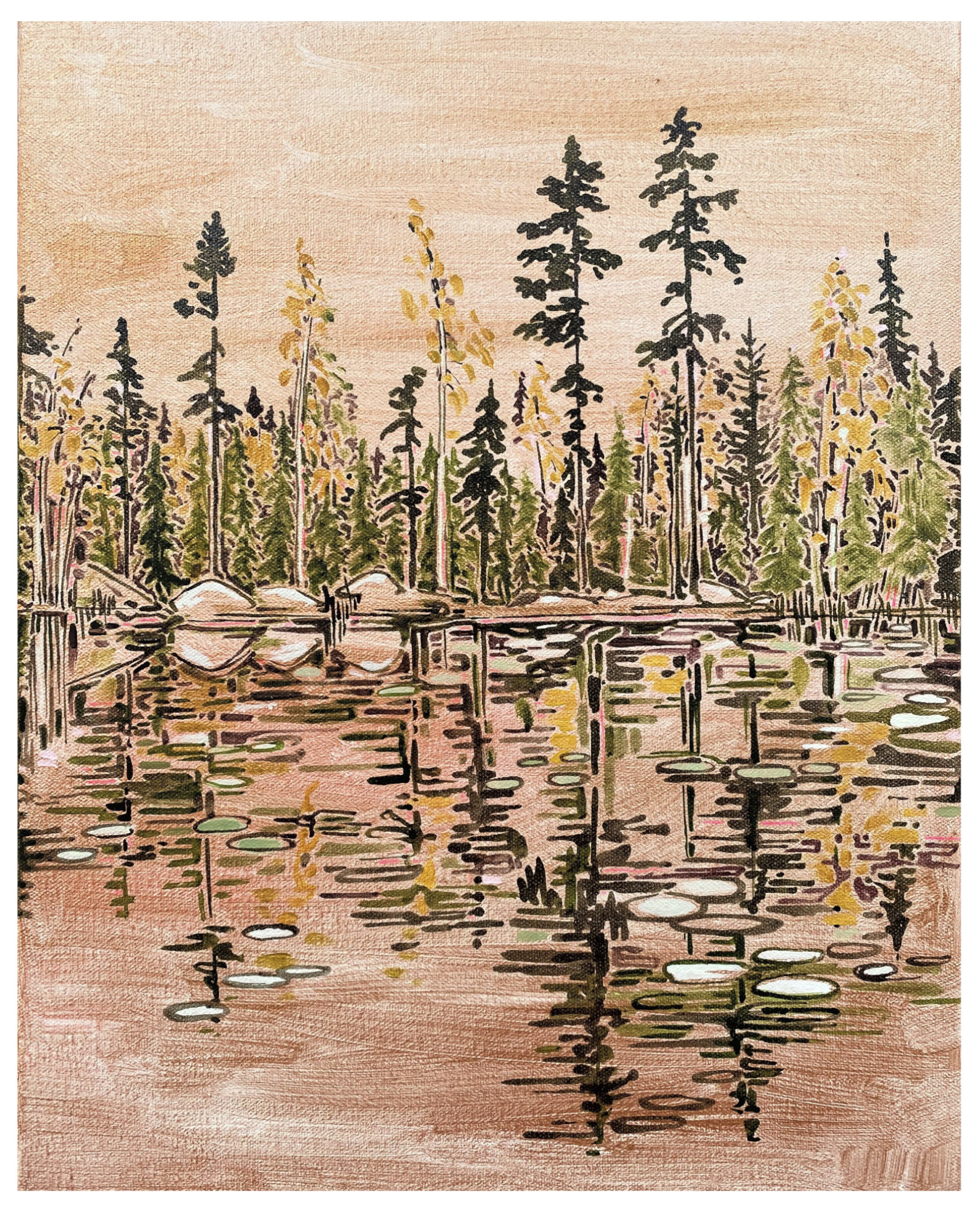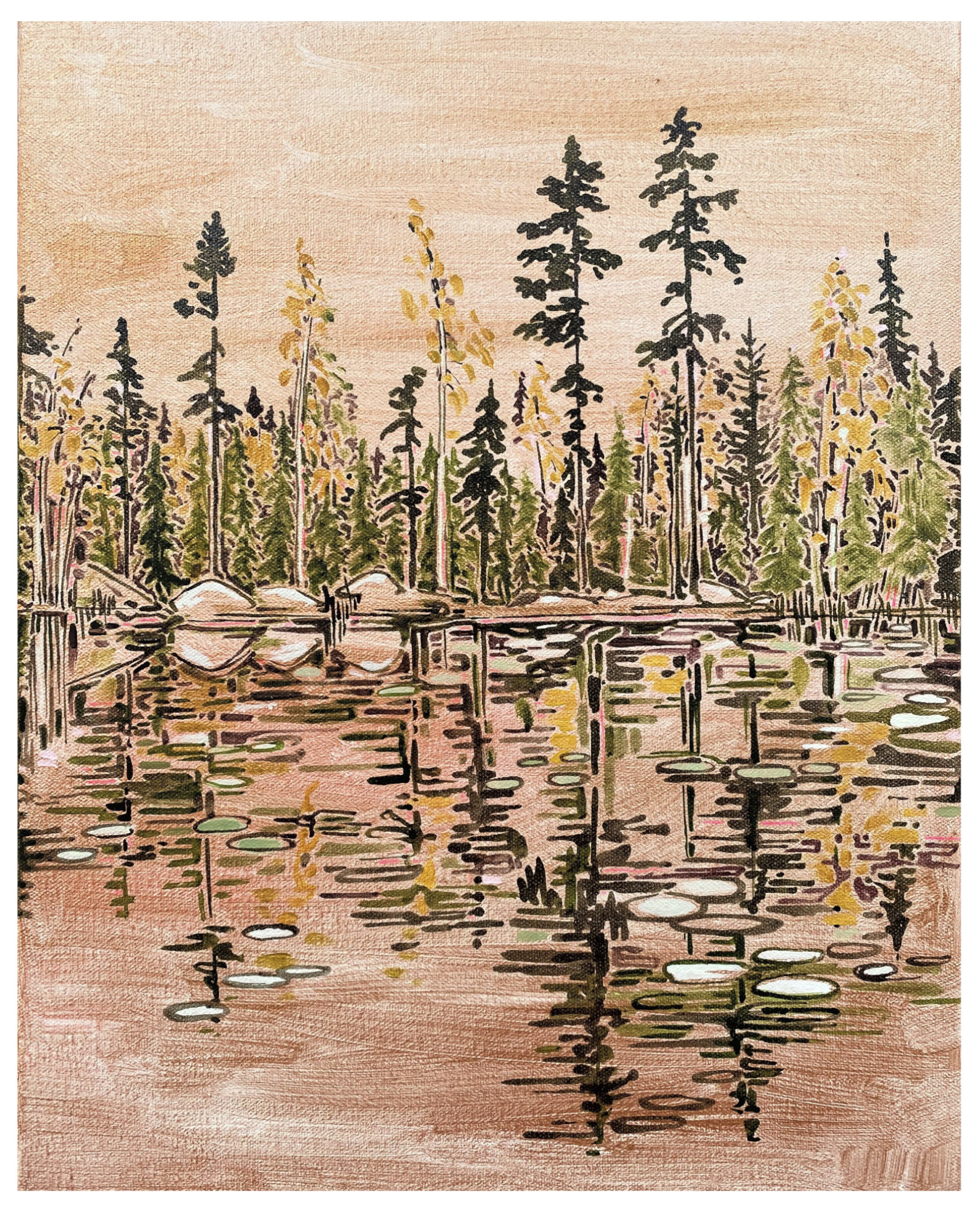 Add to wishlist
5. Ange Mullen-Bryan
Will there always be seasons?
Signed, dated and titled (on the reverse)
Acrylic on canvas
30 x 24 x 3.5 cm.
Created in 2020
ESTIMATE
---
£50 - 500
View shipping costs
Notes
---
An artwork of this size by Ange Mullen-Bryan normally sells for £500. You can see more of her work at her website and Instagram.
"I covered the canvas in a layer of copper acrylic paint before I began, creating a rich surface on which to work. The colours of Autumn all around me really influenced this piece and a melancholy feeling around the change of seasons in this particularly strange time". - Ange Mullen-Bryan, 2020.

Inspired by the nature that surrounds her, Ange Mullen-Bryan has a particular fondness for Nordic light and its effect on the vast skies, deep forests and sprawling lakes.This is a land where the imagination runs away and the uncanny resides, where the real and imagined co-exist. Enticed by precarious boundaries, where land meets lake and light meets dark. In these unsteady places you are neither at risk nor safe but feel both at once.
Accolades
Awards: Shortlisted: Liverpool John Moores painting prize, 2008. Shortlisted: National Open Art Prize, 2015. Selected for the Royal West of England Academy Autumn Open, Bristol, 2011 & 2015.
Selected Group exhibitions: Malthouse Collective Stroud, Gloucester, 2019. Bosky Christmas, Steps Gallery, Bristol, 2016. Women Painter, Celia Lendis Gallery, Moreton in Marsh, 2012.
Solo exhibitions: Solo, Malthouse Collective Stroud, Gloucester, 2018. Winter Paintings, Stroud, Gloucester, 2010.