Fair Art Fair x The Auction Collective
07 NOVEMBER 2022 - 28 NOVEMBER 2022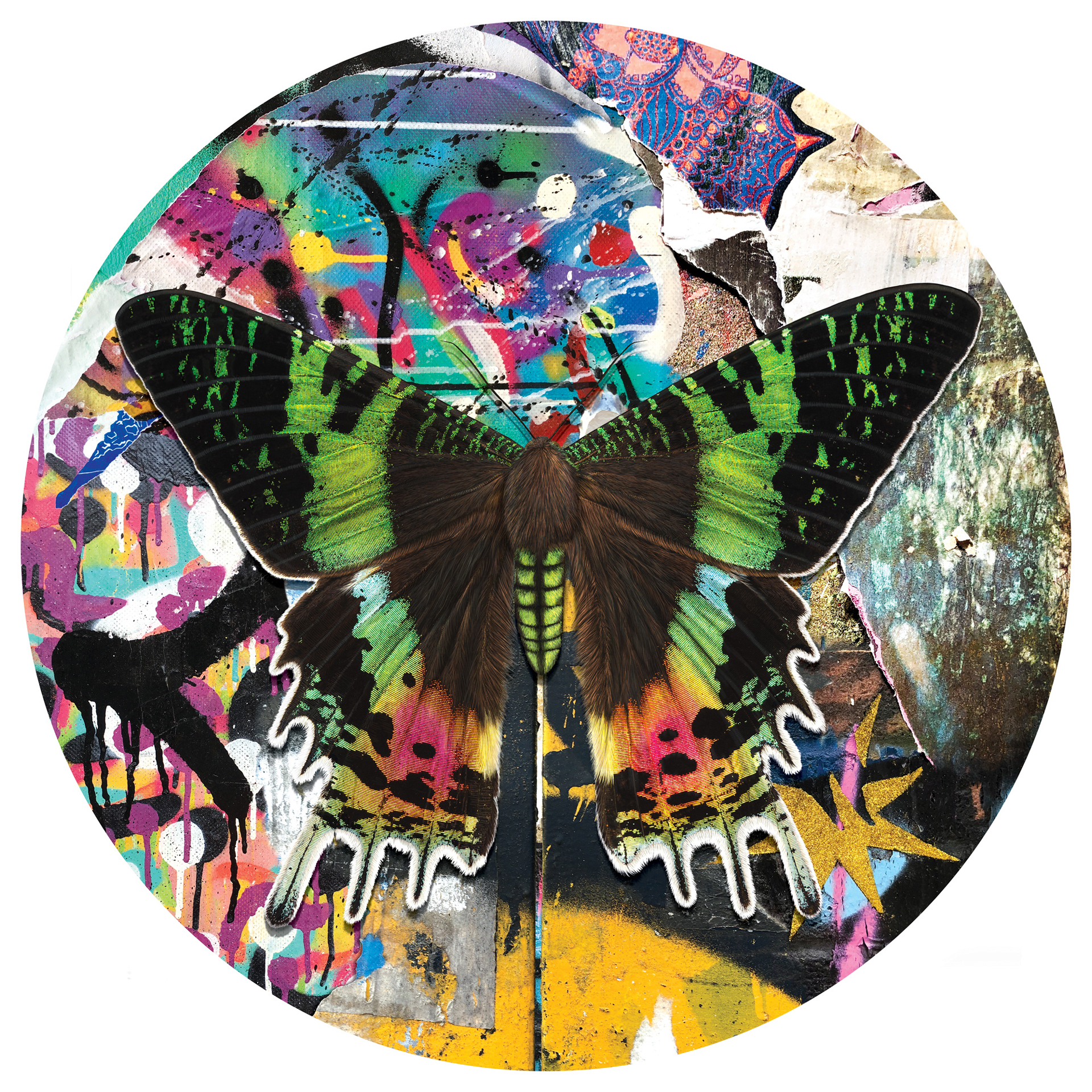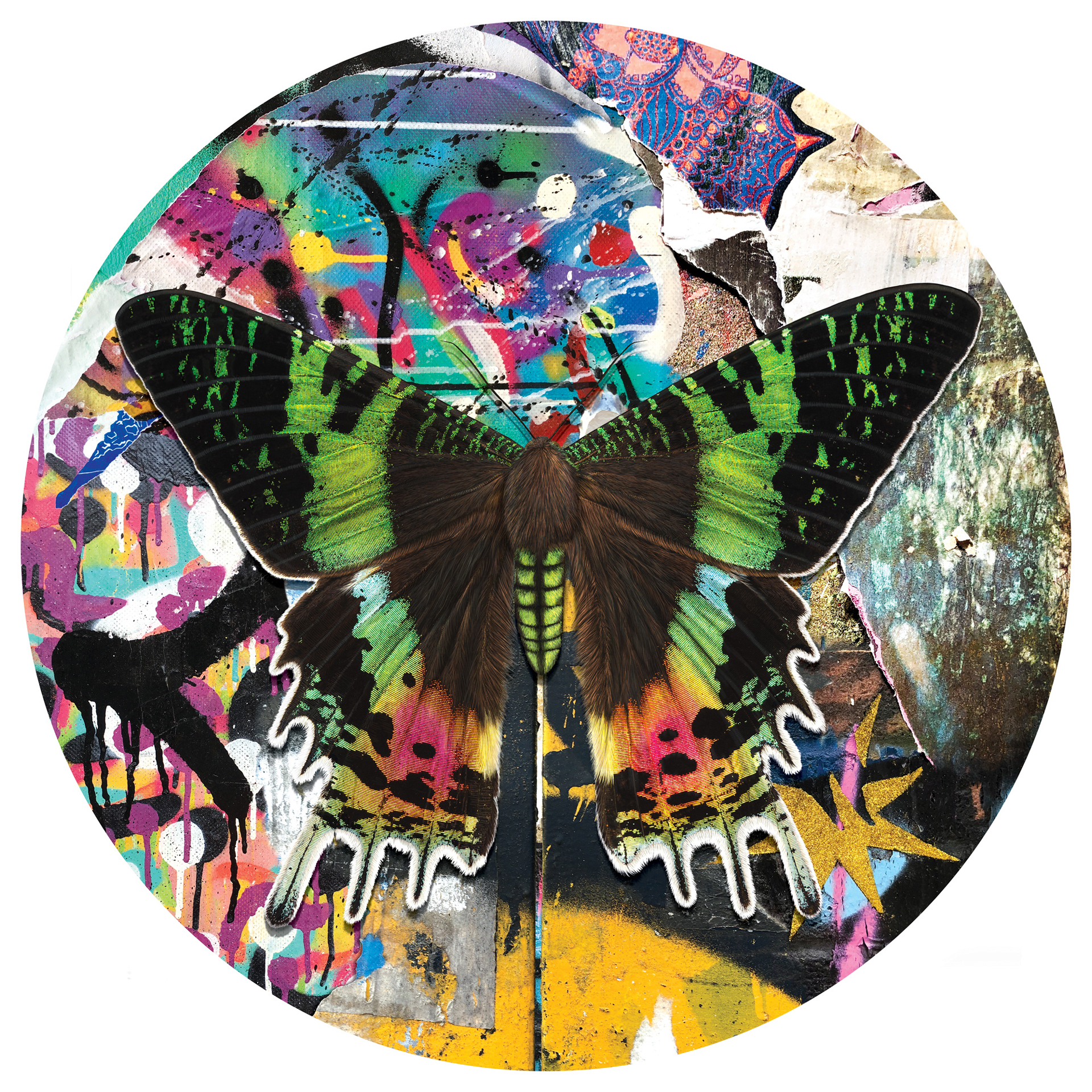 Add to wishlist
26. Evi Antoniou
Sunset on Whitecross Street
View on FAF App
Signed in the front with spray paint and hand signed and dated on the back.
Digital painting, printed on fine art paper, hand finished in oils, varnish, glitter and spray paint, in circular bespoke frame.
100 x 100 cm.
Painted in 2019.
This work is unique.
ESTIMATE
---
£2,500 - 3,000
This auction has now ended
Notes
---
My work is a conversation, an intimate dialogue, of my love for the natural world, in contrast with my urban surroundings.I seek out moments that where evolving abstract beauty, deconstruction and decay collide. In nature I see infinite patterns, intricate and perfect. On the streets I see something similar emerging, immersed in recreating the rhythm and found beauty on the walls and streets around London. A narrative evolves capturing moments of my life's journey. Birth, death and transformation is a process within the human existence. I look to nature, drawing parallels by highlighting the fragility of life and metamorphosis in the forms of butterflies.
Transient urban textures echoing an ever encroaching urbanisation. I am asking the viewer to reexamine our connection to the natural world, inciting awareness to reestablish harmony and balance. By strengthening our connection to nature, we are destined to find an inner peace and clarity. As Albert Einstein once said, "Look deep into nature & you will understand everything better" a philosophy close to my heart. The infinite patterns and symmetry I see in butterflies and the natural world remind me of a divinity which is out of our realm but available to us all if we stop, look and listen. Their poetic nature and kaleidoscopic colours are a gift from the Universe and endless source of inspiration for my art.

Accolades

Exhibited in the Royal Academy Summer Exhibition 2012
Winner of Best Artist in East of England, National Open Art 2016
Runner up of Secret Art Prize, Curious Duke Gallery 2018
Winner Cult House Open 2020
Selected for the Salon des Beaux Arts, Paris, September 2022
Current solo exhibition at Blacks Club, Soho, London.
(Education BA Hons Degree in Scientific and Natural History illustration 1988-1992)