Fair Art Fair x The Auction Collective
07 NOVEMBER 2022 - 28 NOVEMBER 2022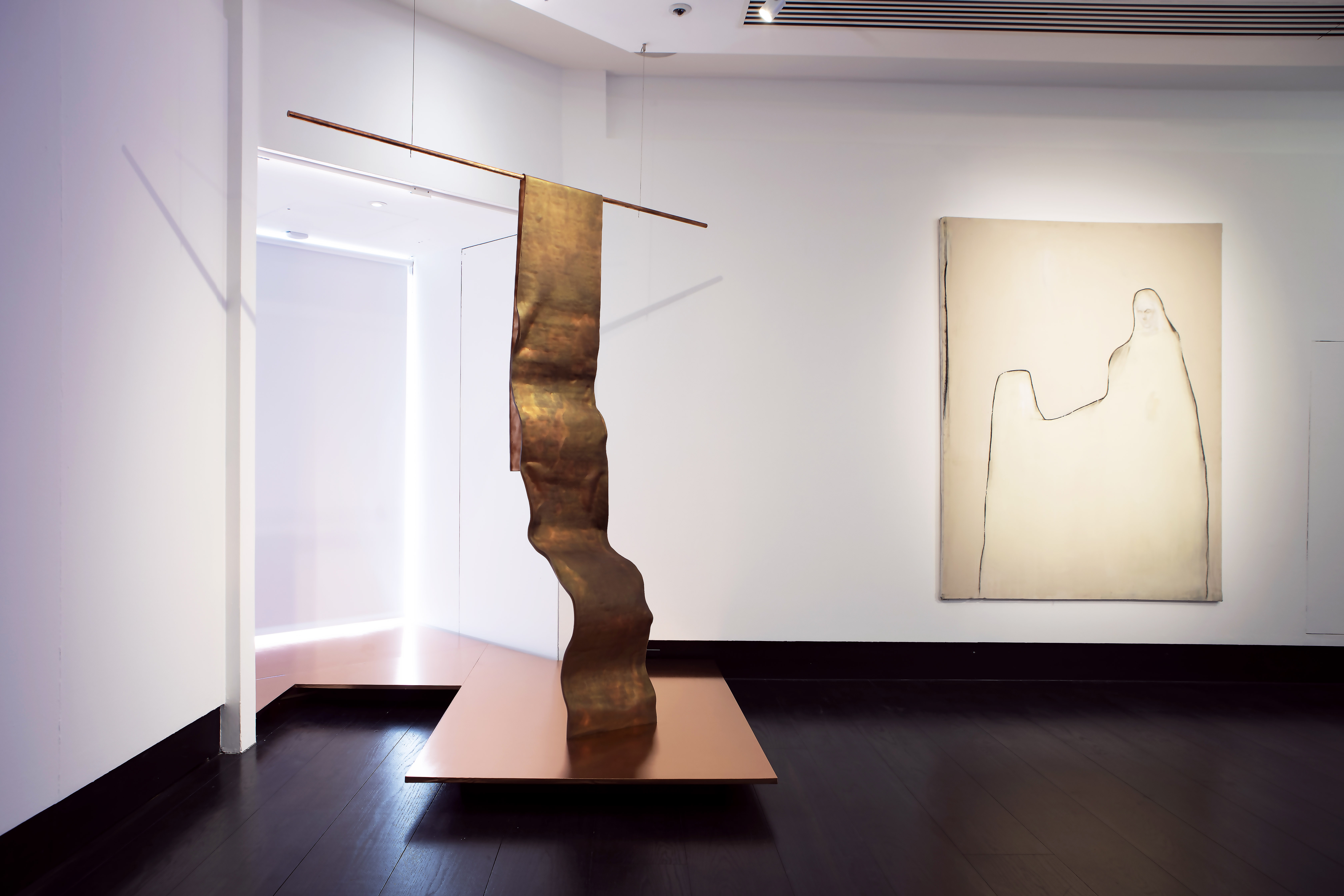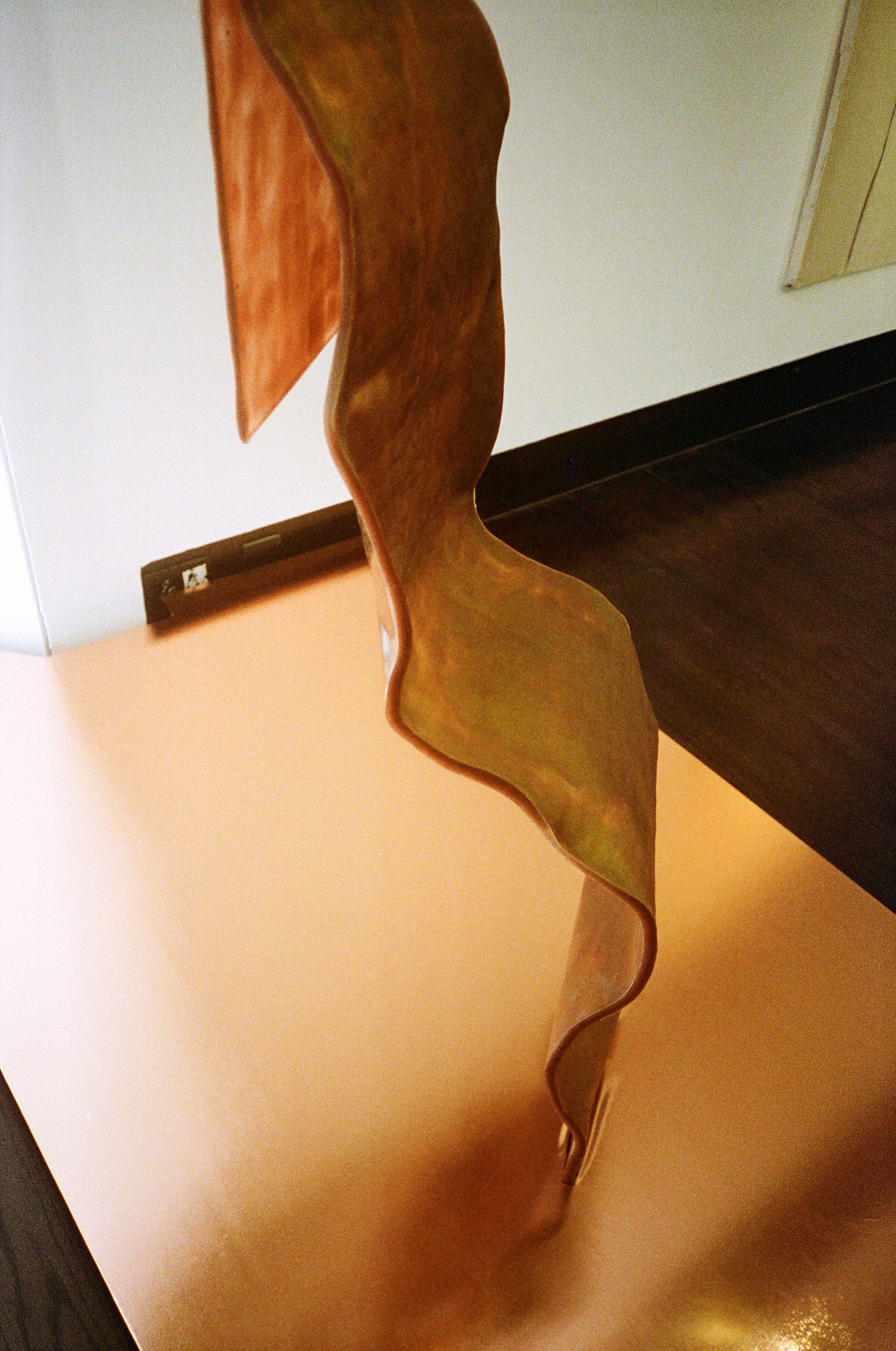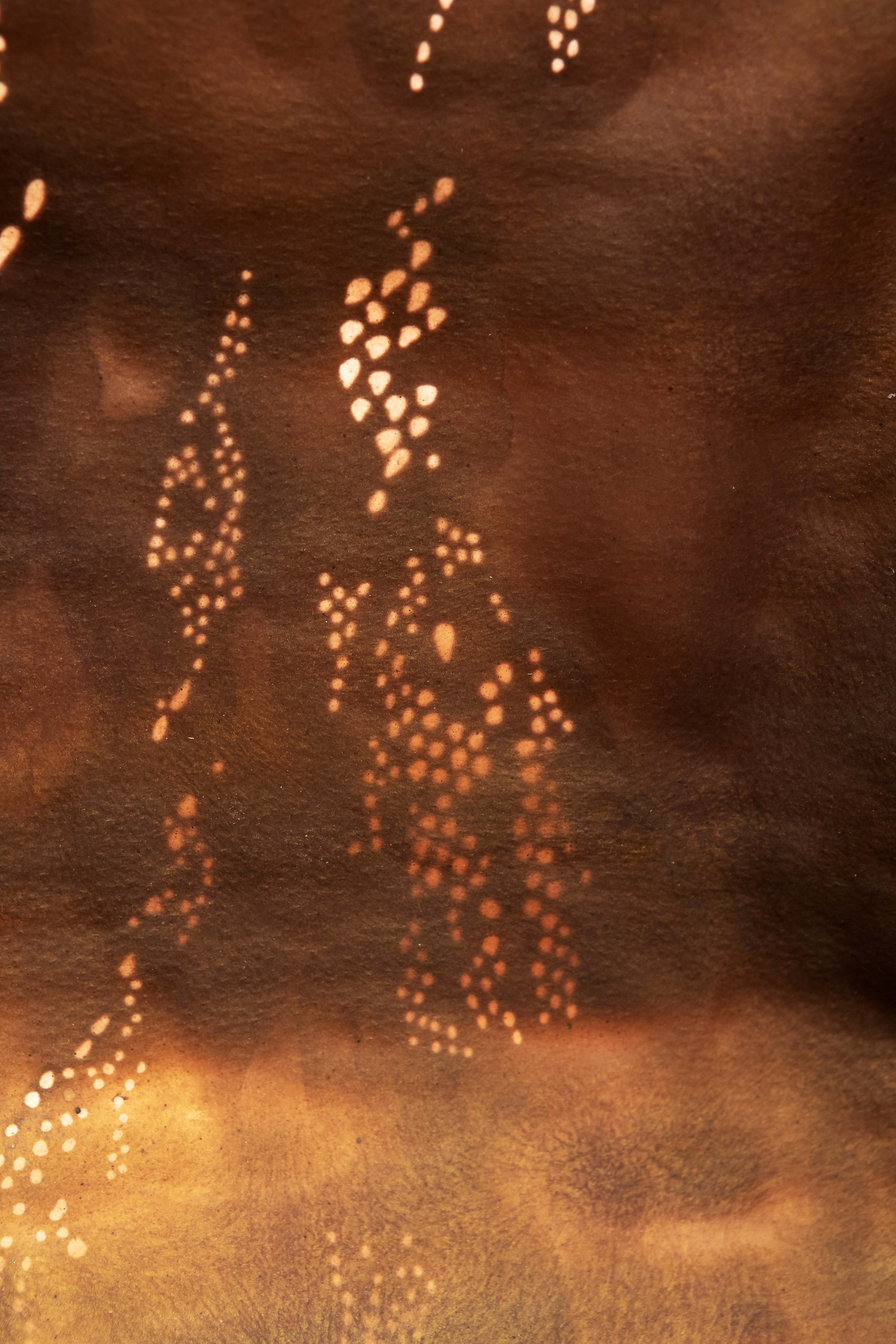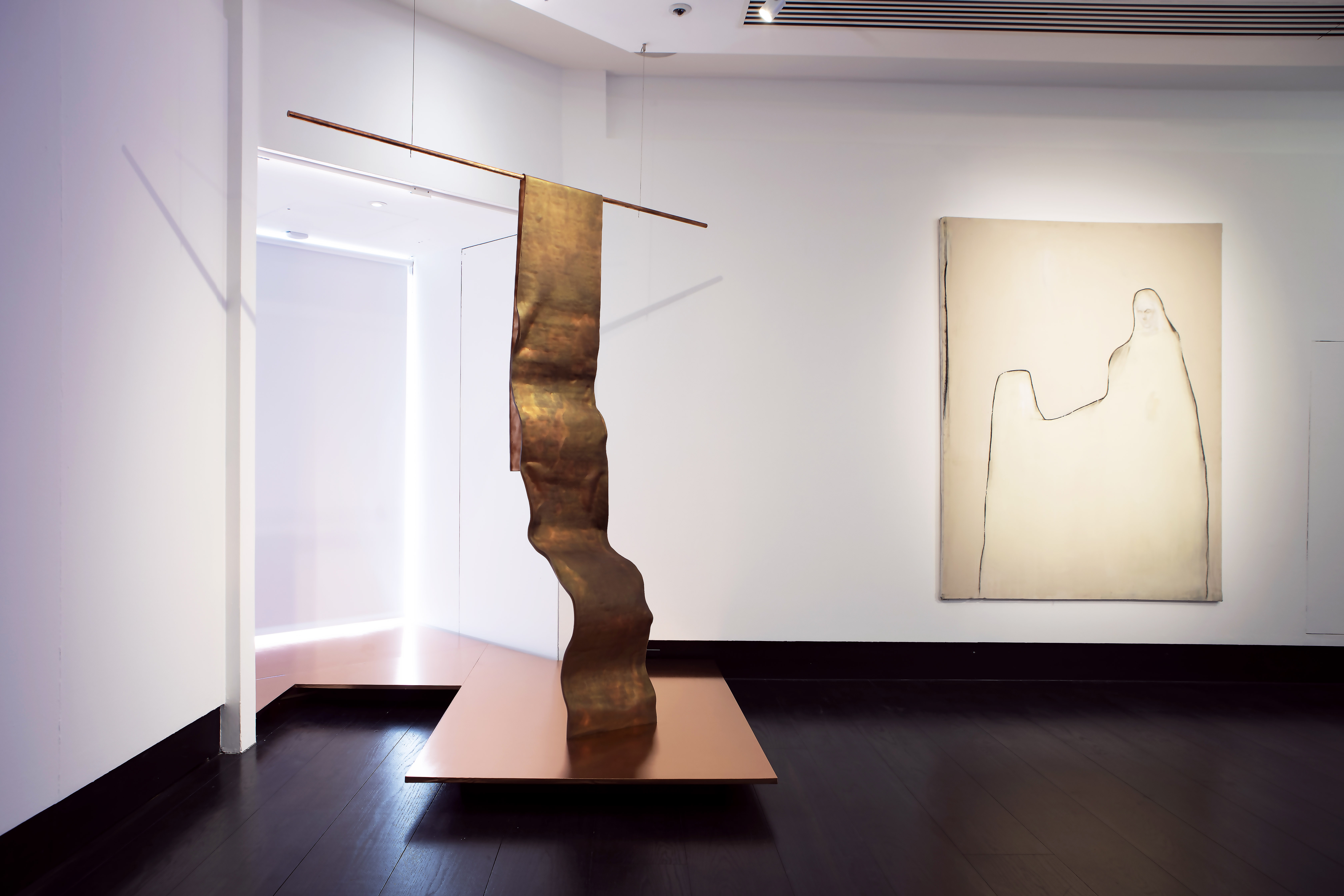 Add to wishlist
13. Emily Woolley
Protean (A Reconstruction)
View on FAF App
Water-cut copper, translucent silicone, pigment
220 x 40 x 1 cm.
Created in 2022.
This work is unique.

*Please note, these dimensions are for the vertical sculpture only.
The base is made bespoke for each space, its dimensions are
variable.
ESTIMATE
---
£3,000 - 5,000
This auction has now ended
Notes
---
Protean (A Reconstruction) was originally commissioned by Christies for Un/Sense (2022), an exhibition showcasing the next generation of UK talent. The sculpture is made by casting water-cut copper within translucent silicone. As you move around it the sculpture's opacity shifts with the light, slowly revealing the copper inside.

Through my practice I am developing a unique and refined material language, combining materials that can slump and hold shape simultaneously to create sculpture that resists preconceived notions of materiality – softness holds weight; hardness trembles. A process of casting malleable elements within silicone provides the foundation for my sculpture. A goosebump texture grafted from my inner thigh coats their surface, acting as a familiar feature in an otherwise unknown form. Touch informs and activates my work. Cast flat, each sculpture is moulded through an intimate process of bending, taking shape from parts of my anatomy – some public, others private. Their contours echo my own.

Accolades

The artist graduated from the Goldsmiths BA Fine Art in 2015 with First-Class Honours. Her work has been exhibited at Christie's (London), V&A Friday Lates (London), Art Licks Weekend (London), APT Gallery (London), Bankley Gallery (Manchester), Copeland Gallery (London), AMP Gallery (London) and as part of a residency at Unit 1 Gallery | Workshop (London). Further residencies include Merz Barn (Cumbria) and Guest Projects (London). A finalist for the 2021 National Sculpture Prize, she has been awarded the prestigious Gilbert Bayes Award by the Royal Society of Sculptors. She is an Associate Lecturer at BA level at David Game College, London and at MA level at University of the Arts, London.