Fair Art Fair x The Auction Collective
07 NOVEMBER 2022 - 28 NOVEMBER 2022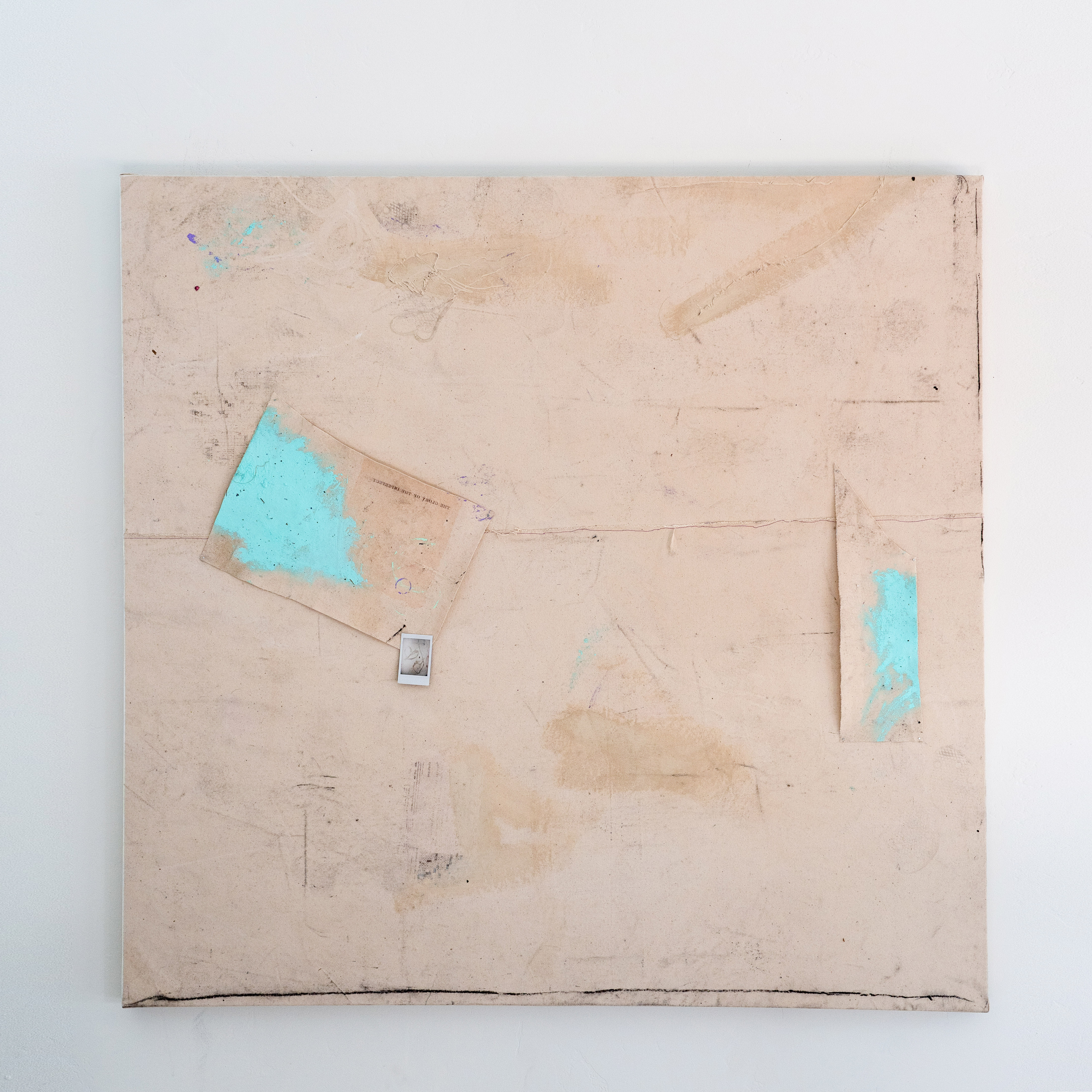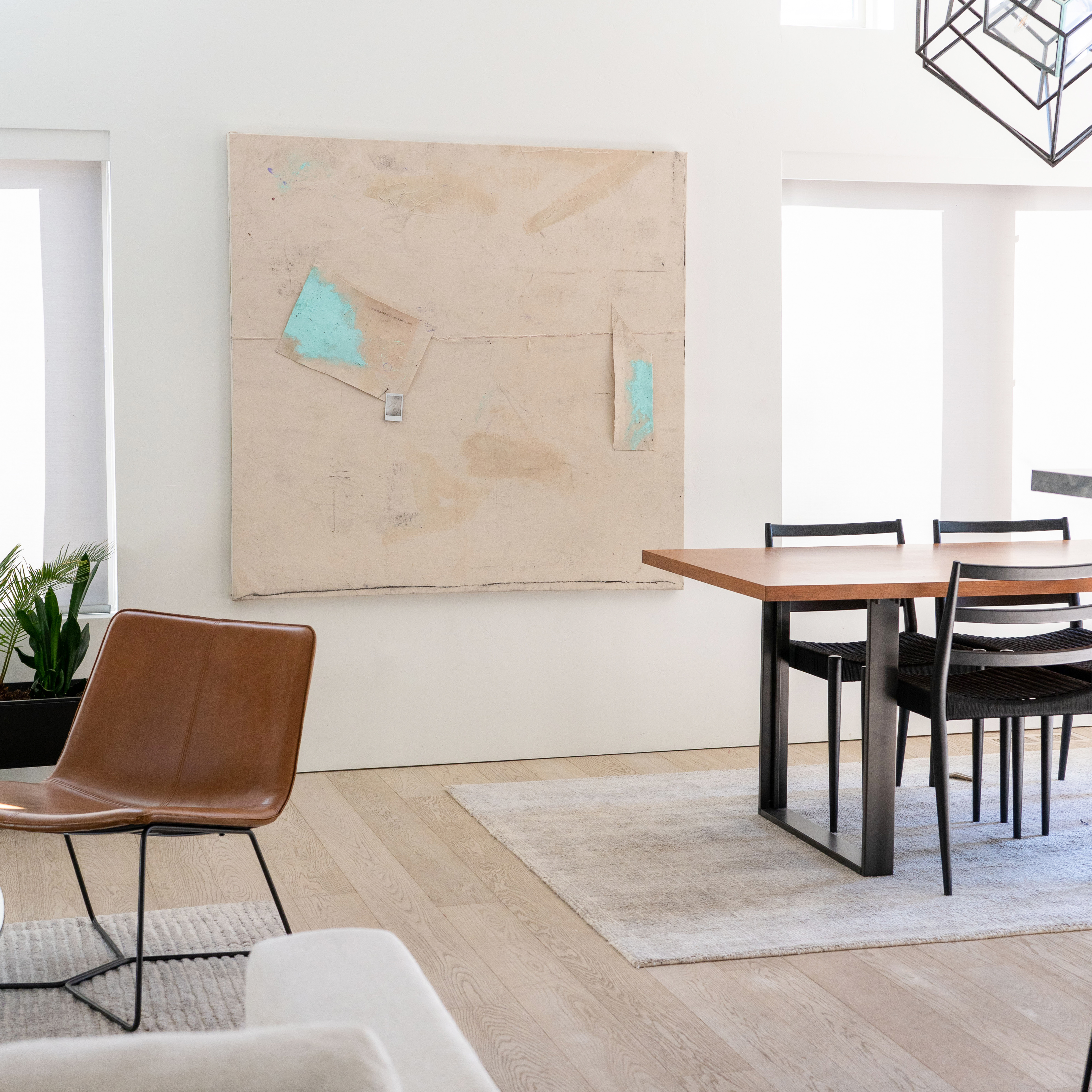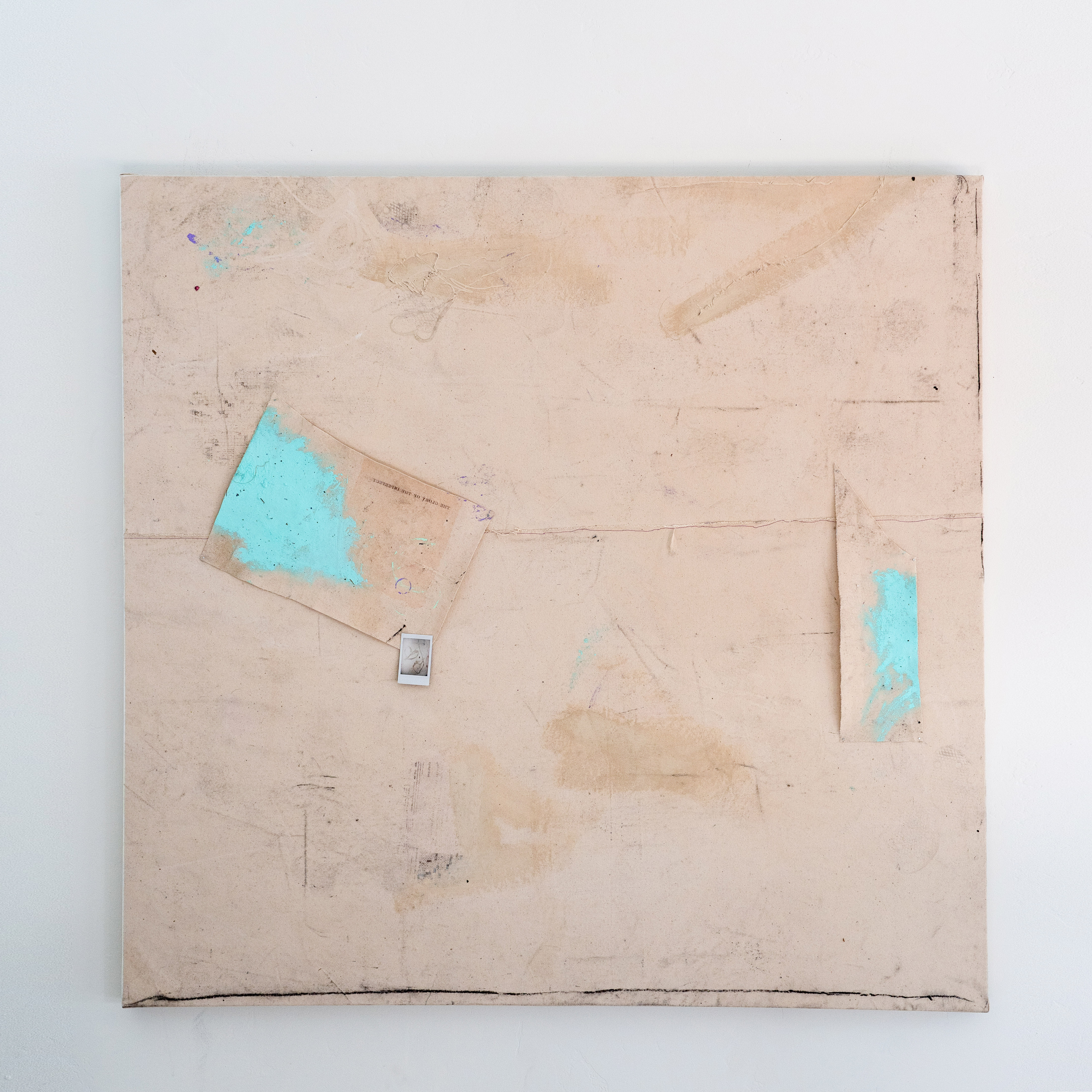 Add to wishlist
1. Merritt Spangler
For love is a duel
View on FAF App
Signed and dated on the back
oil, acrylic, charcoal, dirt, glue, thread, polaroid on canvas
142 x 148 cm.
Created in 2022.
ESTIMATE
---
£2,400 - 3,800
This auction has now ended
Notes
---
This piece was created in Spangler's studio in Northern California, and was titled after a quote from the novel 'On the Road' by Jack Kerouac. "We turned at a dozen paces, for love is a duel, and looked at each other for the last time."

"Painting has turned into a sophisticated form of escapism from my own analytical thought processes. The amount of rebellious energy stored inside me pours onto canvas' deconstructed and characteristically spontaneous in appearance. Painted on the floor and at times cut and stitched together, my work records the detritus of my studio, resulting in paintings that evoke a wealth of association to my environment. I utilize a vast spectrum of unconventional and conventional media in my practice, ranging from dirt, whiskey and olive oil, to spray paint, charcoal, and oil. While opting for atypical tools like my feet or tools from a variety of hardware stores."

Accolades

Merritt Spangler is a self-taught artist, and within a few years of her career her work already has appeared in private collections from Germany to Saudi Arabia, and her work has been exhibited in galleries in San Francisco, Berlin, and Lisbon. She attended PADA Studios international artist-in-resident program in Portugal in 2022 & is set to attend JOYA as an artist-in-resident in Spain in early 2023. In addition, she has studied Philosophy of Art at Stanford University & Documentary Filmmaking at Duke University.