Fair Art Fair x The Auction Collective
07 NOVEMBER 2022 - 28 NOVEMBER 2022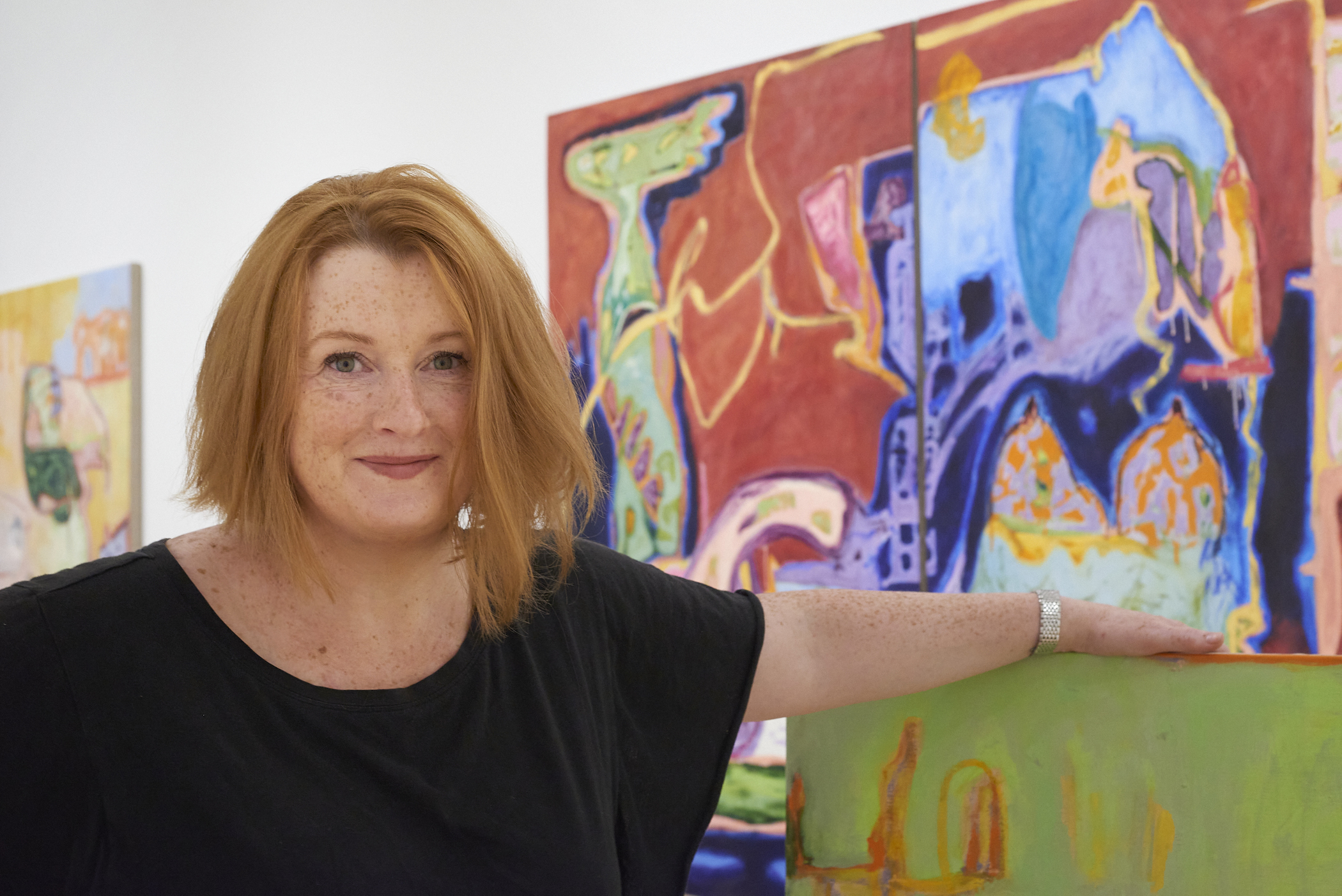 Add to wishlist
20. Sarah Dwyer
Oddments V
View on FAF App
Signed and Dated on the back
Screenprint, gouache, watercolour on somerset paper
90.5 x 68 cm
Painted in 2020.
ESTIMATE
---
£1,500 - 2,500
This auction has now ended
Notes
---
Incorporating both figurative and abstract imagery, Dwyer's dynamic compositions are the result of processing her own surroundings and the human day-to-day experience, in addition to an indulgence in our desire for play. Surfaces, in turn, retain traces of process and development within their own archive presenting the viewer with a navigable visual history.
In her most recent work, life drawing anchors the practice. The conversation between the figure and the artist's hand evolves through the seams, creases, and cracks of flesh, and the weight, line, and form of the corresponding marks. Exploratory and dynamic, Dwyer wields drawing as a method of processing her own relationship with the body and confronting the experiences of which the body keeps score. In performing the body's expansion and contraction, growth, loss, and change, life drawing becomes a tripartite act of survival, celebration, and achievement.

Accolades

Dwyer earned a Master's in Painting from the Royal College of Art, London, in 2004 after an MFA from Staffordshire University in 2001. She has been awarded several awards including a solo residency at Unit 1 Gallery Workshop 2020, the Bazil Alkazzi Studio & Travel award at the RCA 2003 & 2004, Daiwa Foundation Travel Award 2007, shortlisted for the John Moores Painting Prize and included in the New Order II : British Art Today, Saatchi Gallery 2014. She has recently had a solo show 'Clatter.....THUD' at Jane Lombard NY also has an upcoming solo show at Fabian Lang Gallery, Zurich early 2023; upcoming solo show in mid 2023 at PiArtworks, London.
Recent group shows include Pigeon Park, Manor Place & OHSH Projects London; three solo shows at Josh Lilley Gallery, London; Hastings Contemporary, Hastings, UK; Hair & Nails Gallery, MN; Rochester Art Center, MN; Bloomberg Space, London, UK; Kyubidou Gallery, Tokyo, JP; Jane Lombard Gallery NY, NY; Fe McWilliam Gallery, NIR; Royal College of Art, London, UK; Saatchi Gallery, London, UK; The Walker Art Gallery, Liverpool, UK; Kevin Kavanagh Gallery, Dublin, IE.