Fair Art Fair x The Auction Collective
07 NOVEMBER 2022 - 28 NOVEMBER 2022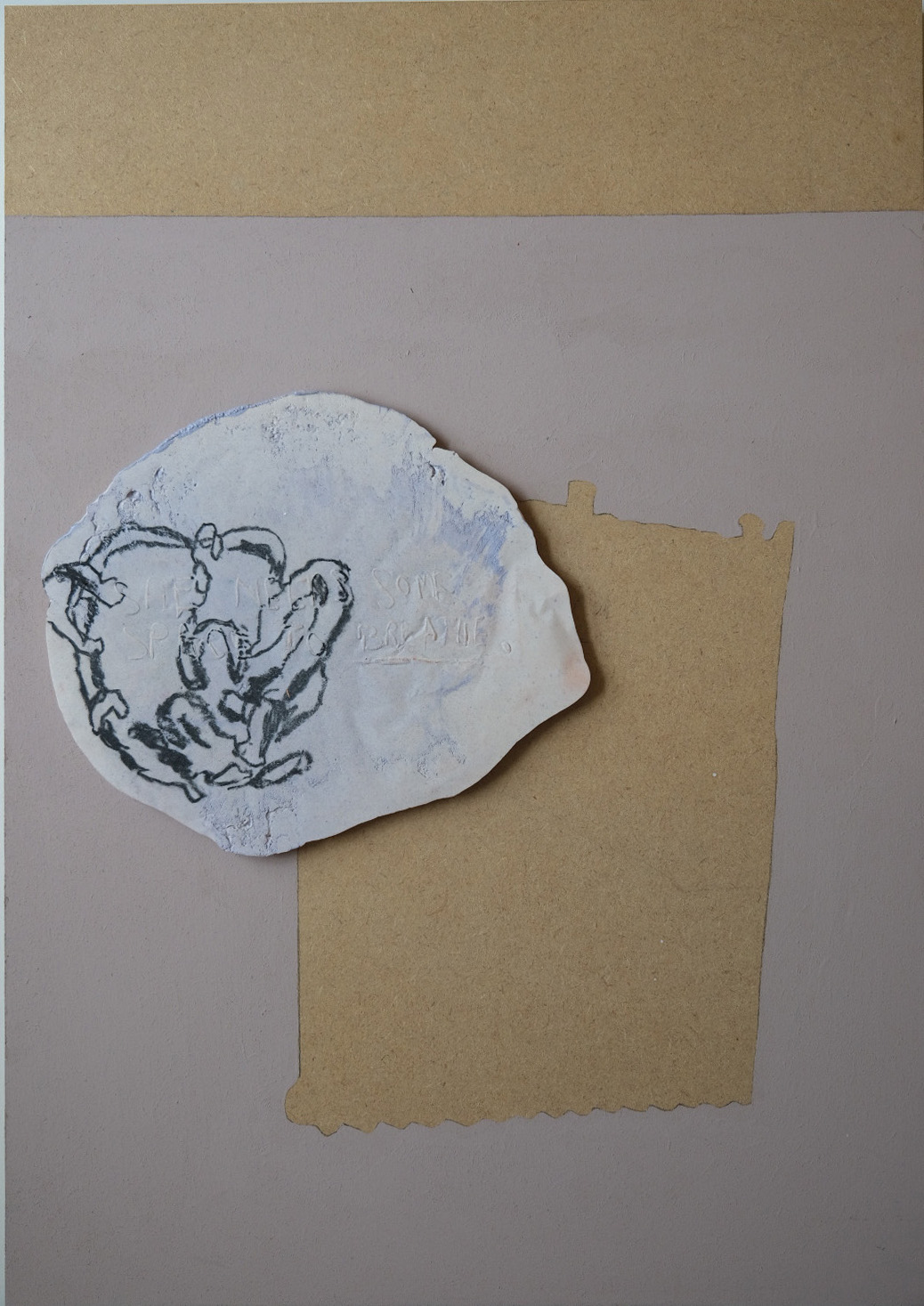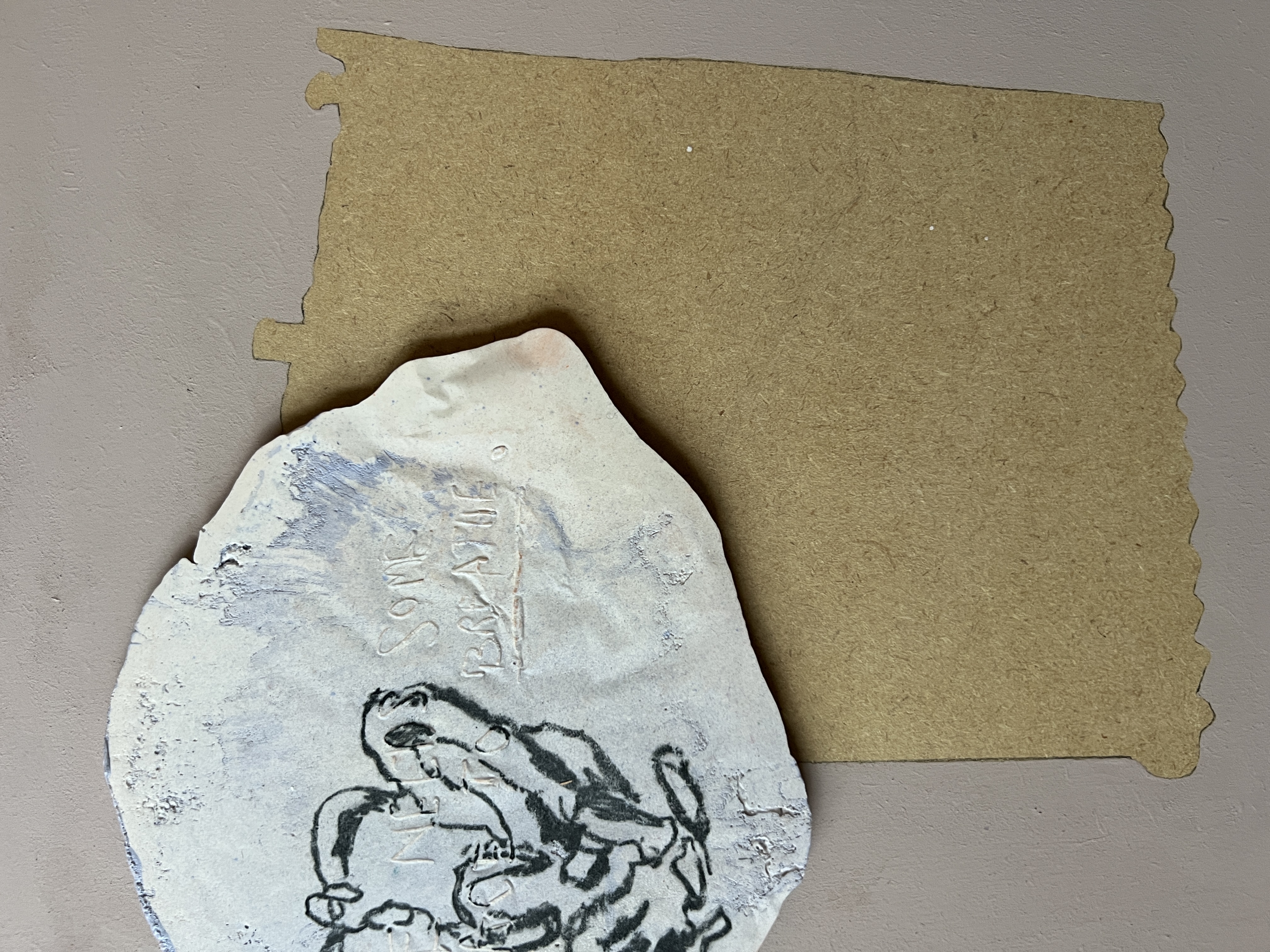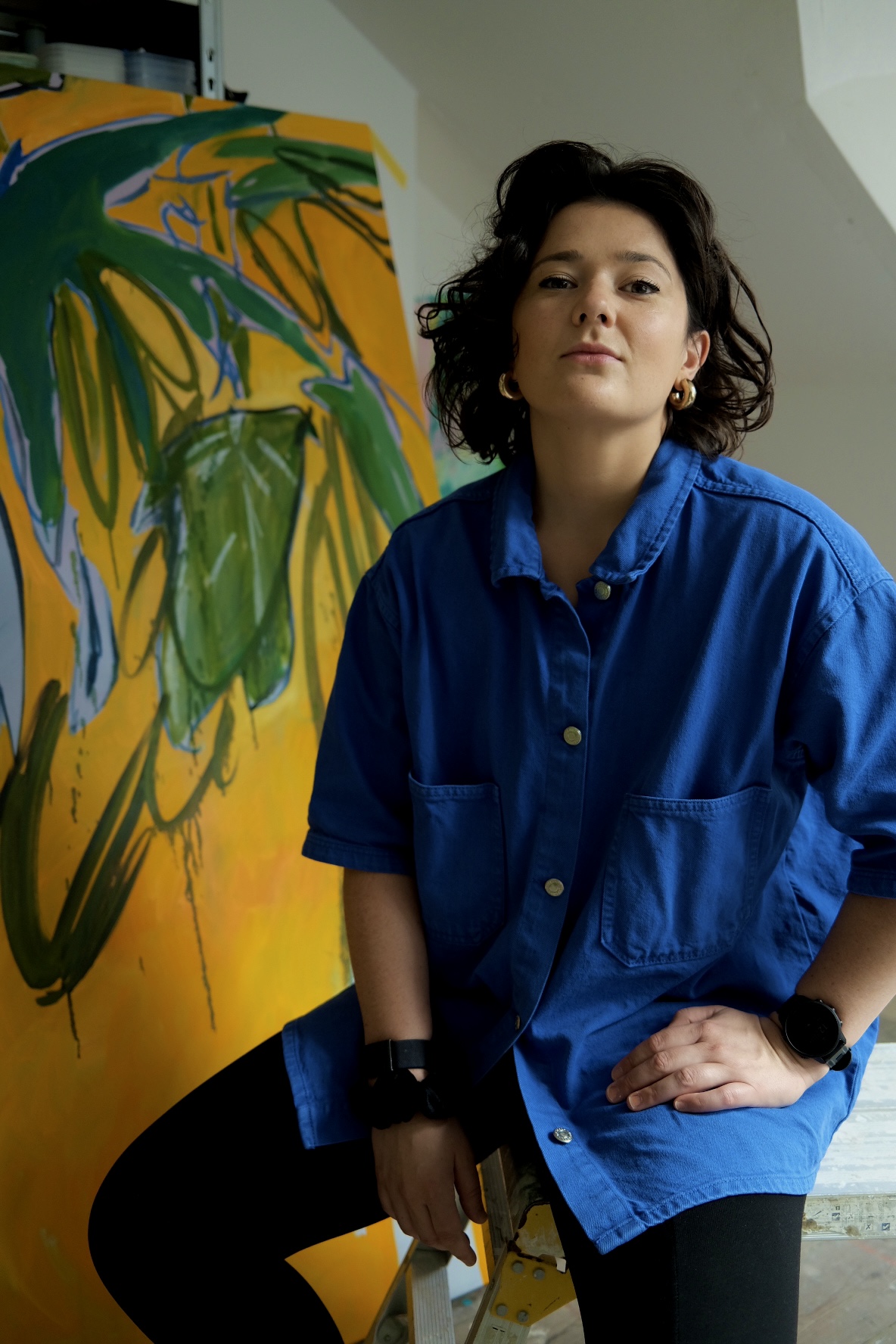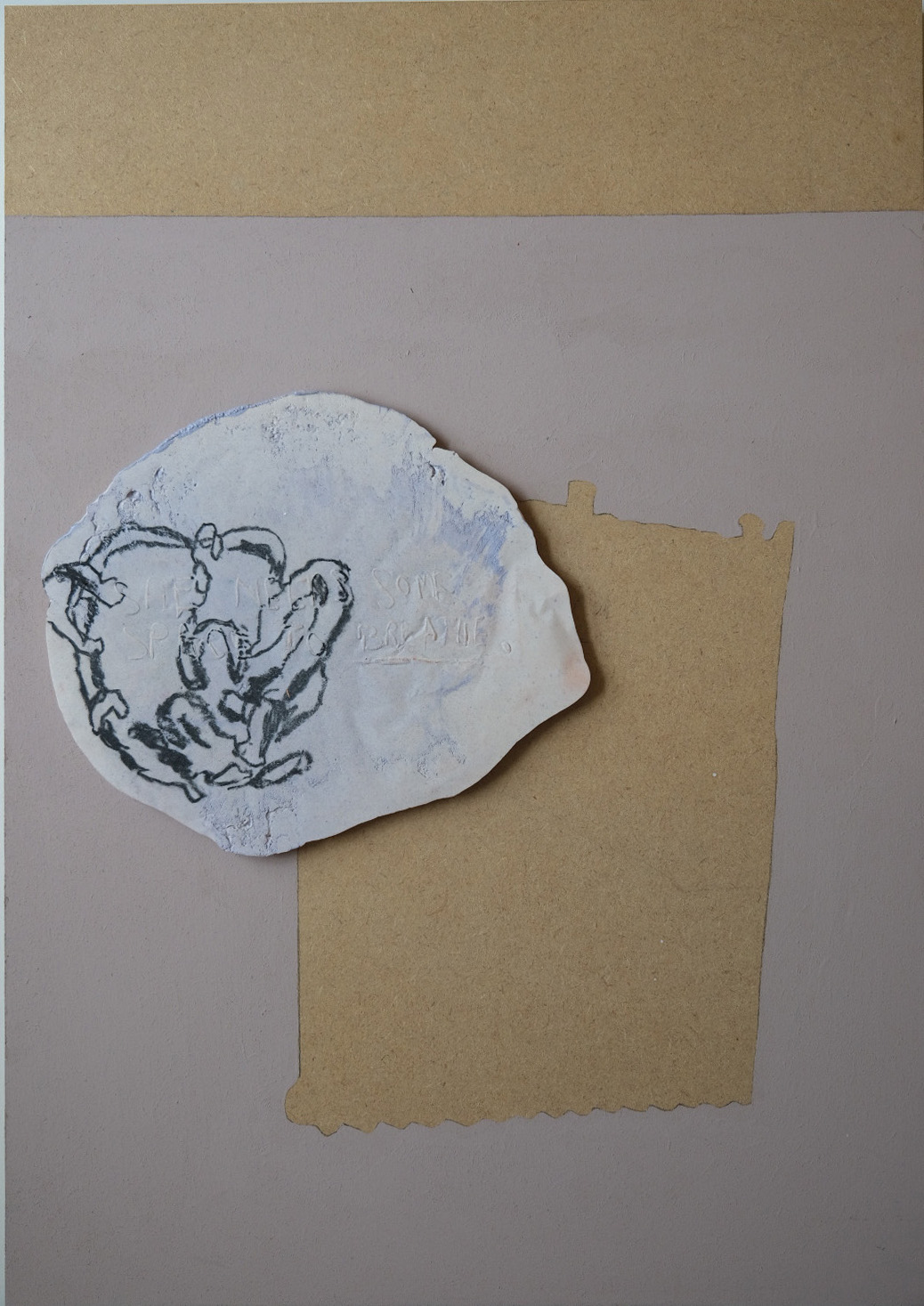 Add to wishlist
57. Daisy Billowes
she needs some space to breathe
View on FAF App
Signed and dated on the back
MDF, household paint, charcoal and jesmonite
29.7 x 40 x 1 cm.
Created in 2021
ESTIMATE
---
£280 - 350
This auction has now ended
Notes
---
This artwork is made using a cast jesmonite piece, using aluminium foil as a medium to scribe into before the jesmonite was poured on top. This leaves the script visible on the cast, which is my own contemporary art writing. 'she needs some space to breathe'. The assemblage is a commentary on Homer's Penelope. Her drowning in 'suitors', her constant battle within herself gives her no room to breathe. The idea of this 'cordoning off' negative/positive space is a nod to her restrictions of her movements – she is weaving, she is living in her house with all of these men 'attacking' her private space with her presence. The charcoal is a reference to her weaving a new narrative of her own.

Ultimately, my multi-disciplined practice opens up a debate between female restraints within mythical narrative, the qualities of media through tactile mark-making, and creates questions about works viewed post-internet age and the tricky landscape that they now inhabit.
The work chooses its own form, and I am here to help it through that process. My practice is circular: it feeds into itself. It enjoys this strong, playful, material-based aesthetic, creating dis[order] and disruption to try and make sense of a drawing practice in a digital age.
Materiality is extremely important in my practice. I see it as a tool to bring people closer physically with the works. My practice takes on its own form of 'drawing' and 'consciousness' and presents to the viewer the tactile nature of drawing with human reflection, digital narration and abstraction. Colour is a medium, and its strength lies in its drawing potential.

Accolades

Daisy is currently working on a body of work with funding from the Manx Arts Council on local folklore and mythology. Her last residency was 'Radical Residency VII' in London with Unit 1 Gallery Workshop and her work is currently on show as part of Woolwich Contemporary Print Fair 2022.
She has recently had a solo exhibition 'four disproportionately sized chambers' at The Stone Space, London (2020) and a joint show with fellow artist Julia Marco-Campmany Reckless Rawness at Coleman Project Space, London (2019). Billowes has also taken part in numerous group shows including Exceptional, Collyer Bristow Gallery (19-20), The London Ultra, Bargehouse (2019), Summer Group Show, The Muse Gallery London (2019), Super Super, Kingsgate Project Space, (2017). Billowes has worked with numerous organisations delivering workshops and talks such as Friday Island in Luxembourg and Control-c, a 2-day master print workshop with Newcastle University and Symposium: The Relevance of Print in Contemporary Art Education with the International Print Biennale. She has been awarded the East London Printmakers Residency 2018, the Bluewolf Scholarship, and been shortlisted for The Muse Residency among others.