Fair Art Fair x The Auction Collective
07 NOVEMBER 2022 - 28 NOVEMBER 2022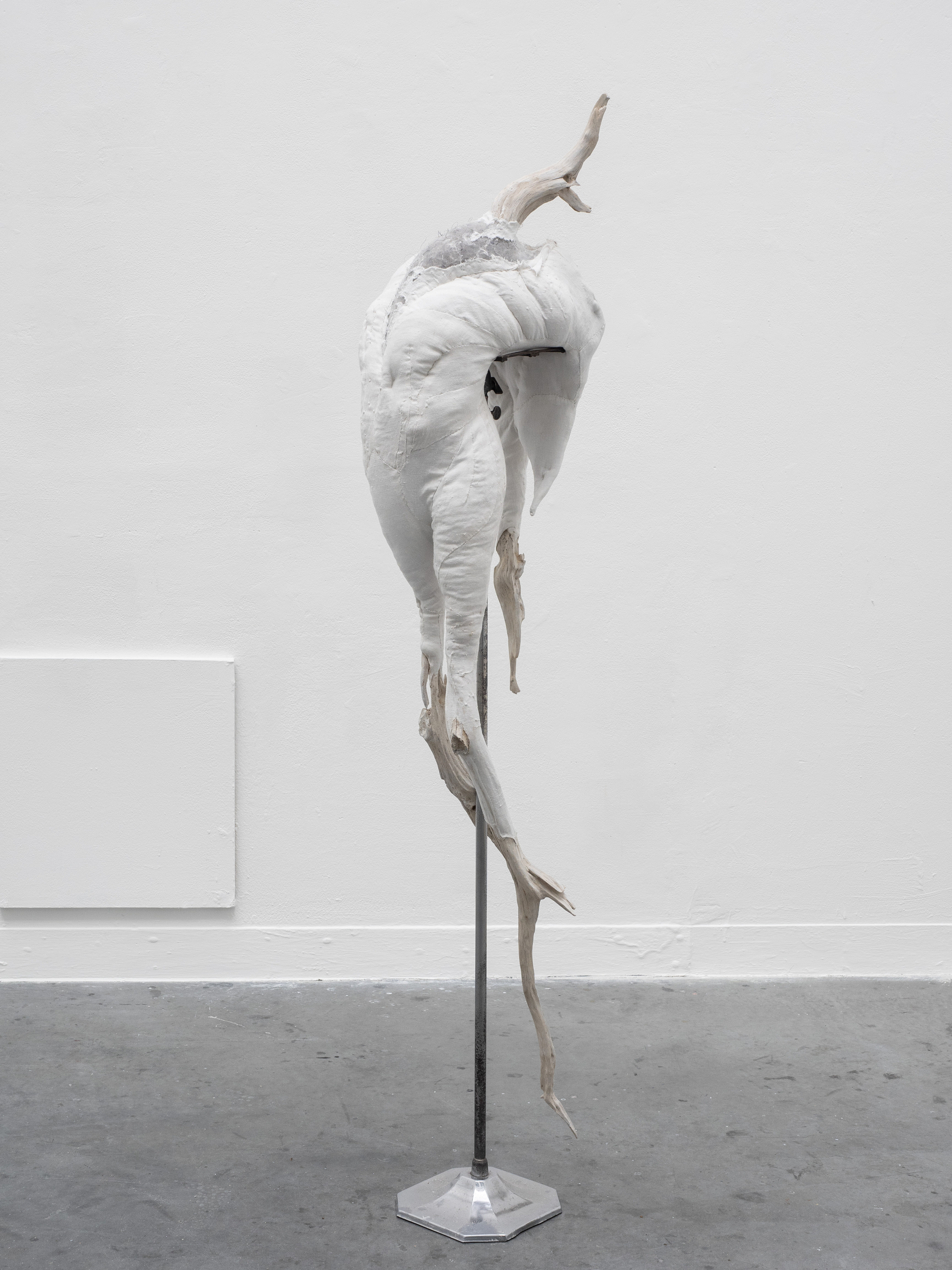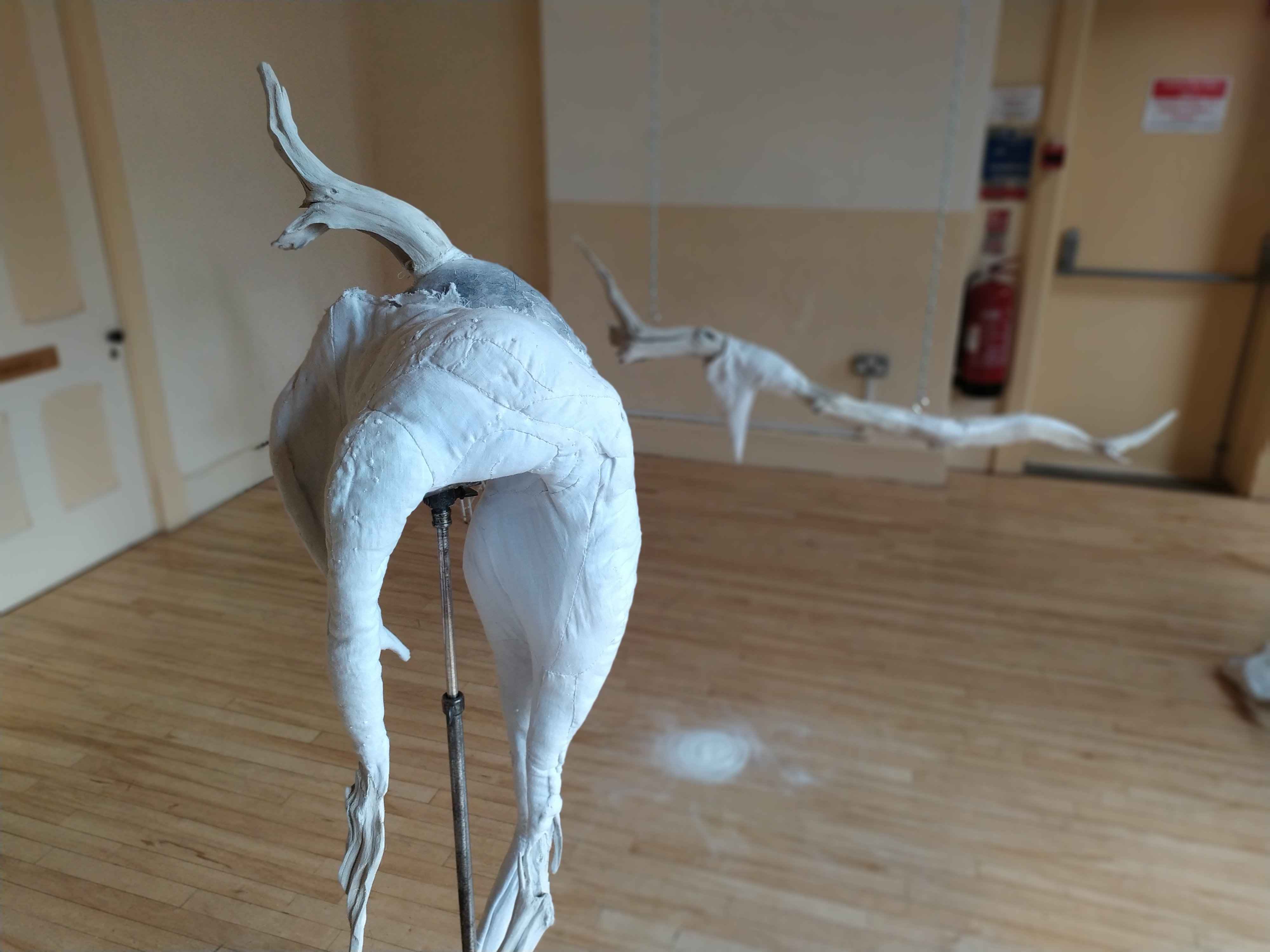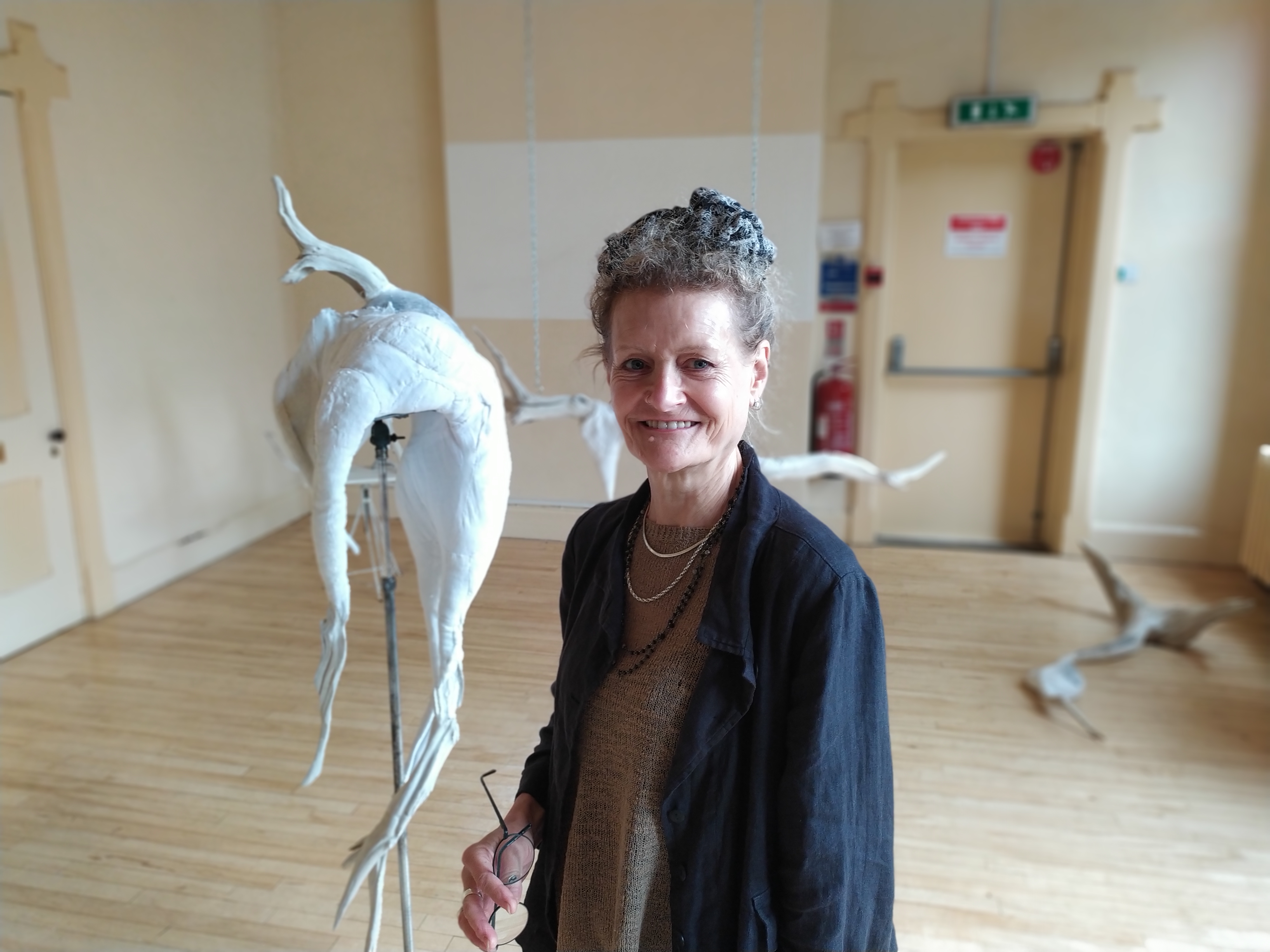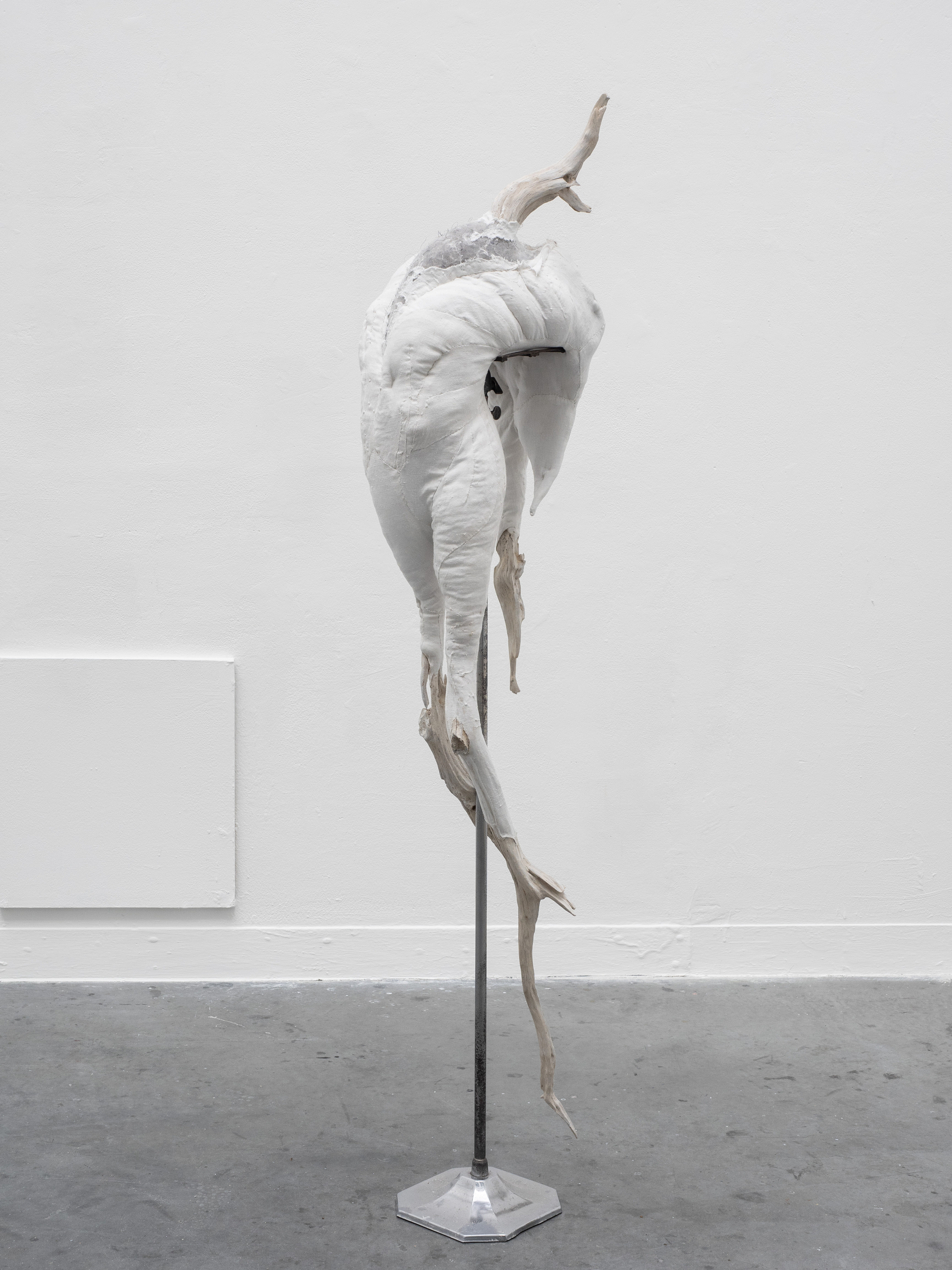 Add to wishlist
19. Ali Darke
Beastly
View on FAF App
Linen sheet, upholstery stuffing, branches, metal stand, nylon netting
140 x 50 x 40 cm.
Created in 2021.
This work is unique.
ESTIMATE
---
£2,800 - 4,200
This auction has now ended
Notes
---
Made from old, warn linen sheets, upholstery stuffing and branches, found in woods reputed to grow above a burial pit for victims of the Black Death. Collected during my lockdown walks, whittled to their hard core and then bleached, these branches became arboreal bones. The global pandemic reawakened deeply held terrors, shaking any notion of a secure future, and pointed to the posthuman. BEASTLY I appears to hover between states of life and death, tree and creature, escape and entrapment; a hybrid being.

Ali Darke works through drawing and sculpture in response to memory, myth, and the evocative language of psychoanalysis. Haunting echoes of loss and psychic fragmentation are viscerally expressed in materiality and form. Transforming discarded material by cutting, stitching, and stuffing, hybrid objects emerge. Playing with their dynamic presence in space, tests unsettling tipping points of beauty, absurdity and abjection. Suggesting a hinterland between the mind and the body where the unconscious leaves a trace, she discovers the unexpected and uncannily familiar.

Accolades

Ali Darke studied at Wimbledon College of Art, the Slade School of Fine Art and was awarded a Professional Doctorate in Fine Art in 2021.
Recent exhibitions include:
Between Walls, Safehouse, London (2020); Memento Mori (2021) and Common Ground (2022) Air Gallery, Manchester, Vestiges, hARTslane Gallery, London; (2022), Wells Art Contemporary, Wells Cathedral (2022); Micro-Vestiges, One-To-Ten, Hastings, 2022; Memento Mori, Palazzo Ducale, Atina, Italy; Wirksworth Art Festival, 2022. Toil & Trouble: How We Find Out Who We Are, APT Gallery, (2022)

She has attended artist residencies at
SUMMER LODGE; Nottingham Trent University 2016, 2019,
DIRECTIONAL FORCES; Psarades, Greece 2015, 2016,
WAVES COLLECTIVE, Ramsgate UK, 2021;
PASSAGIATINA, Atina, Italy., 2019, 2022