Planar 1/1
03 DECEMBER 2020
NOW Gallery, SE10 0SQ
Live Streamed Auction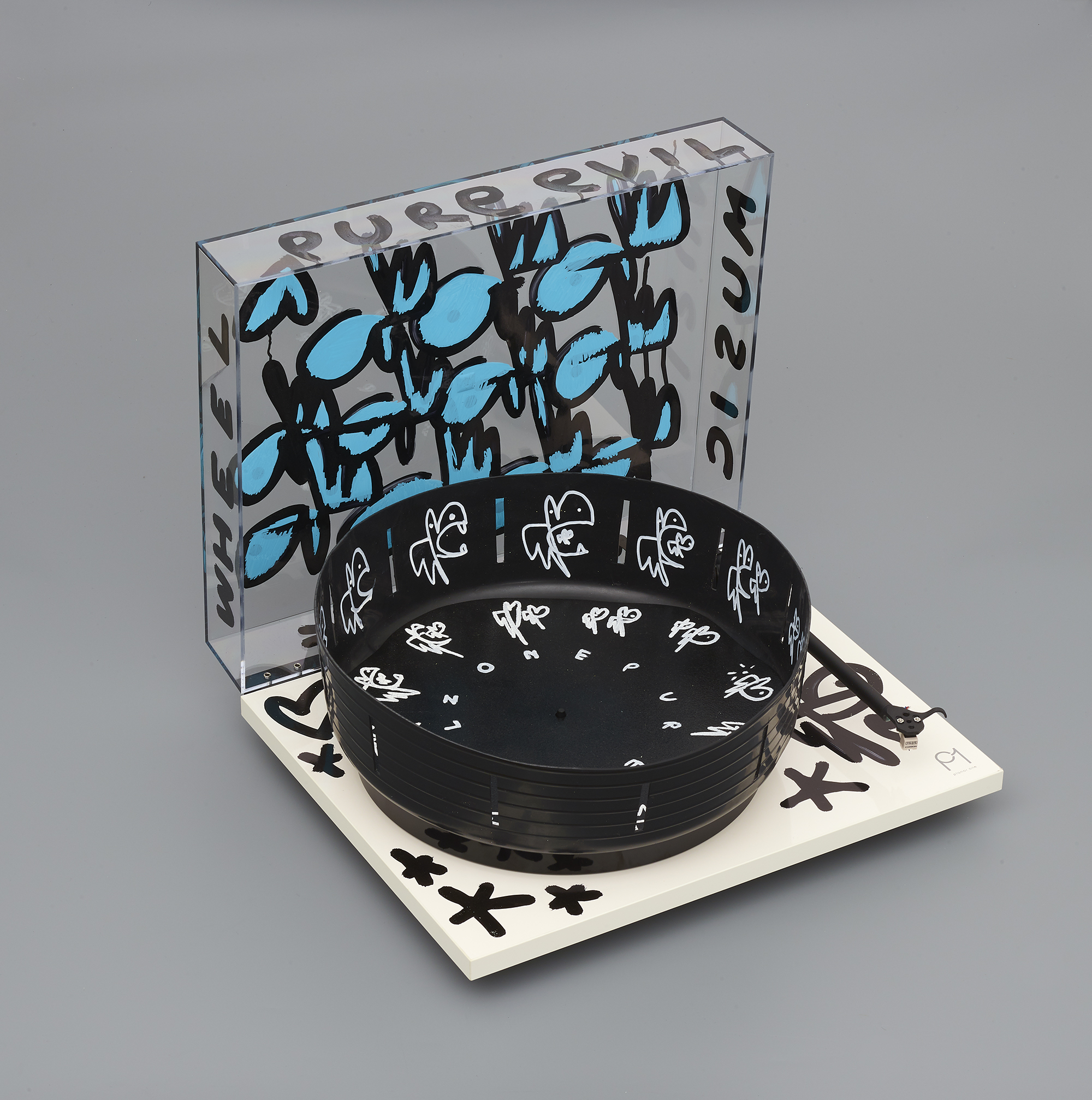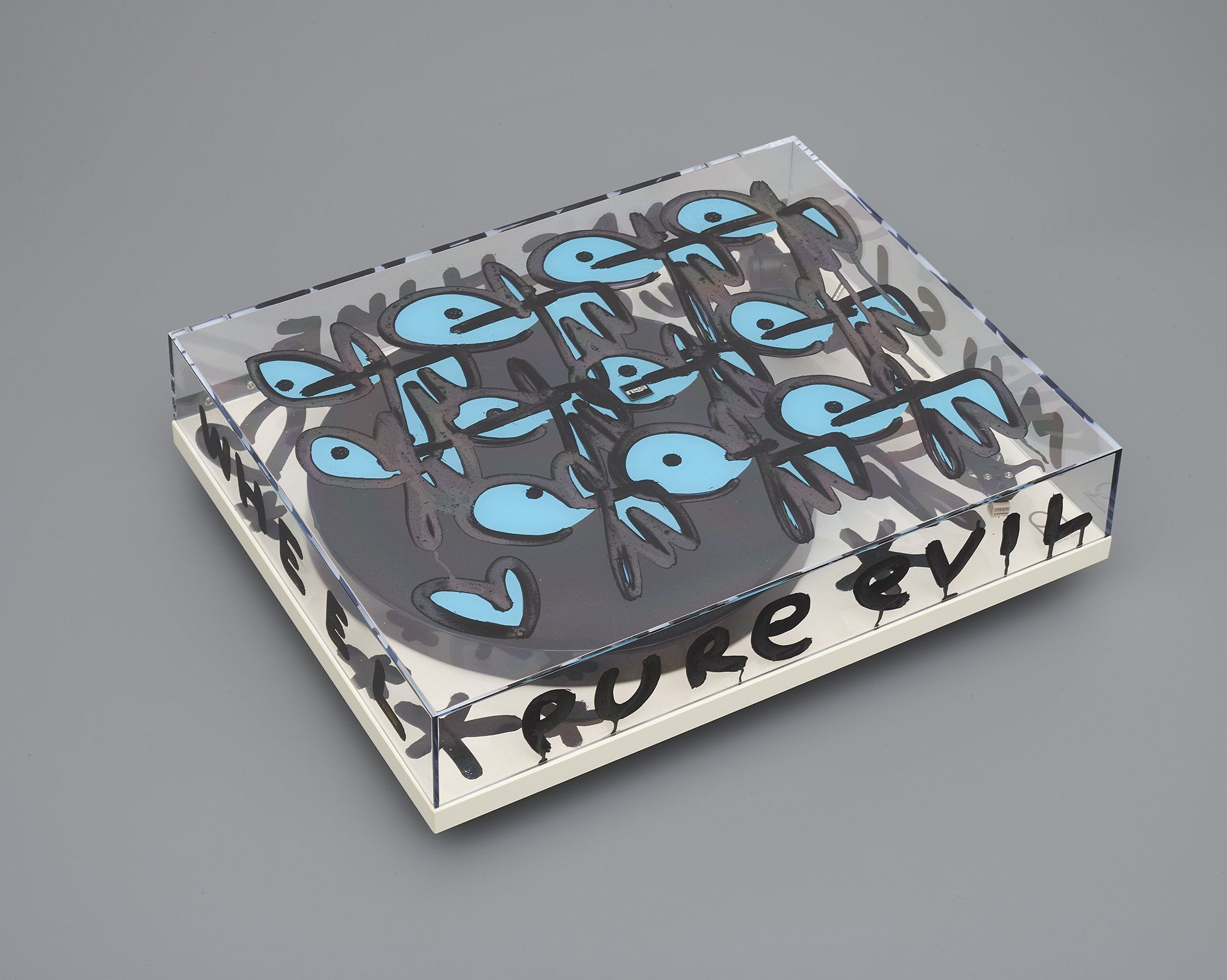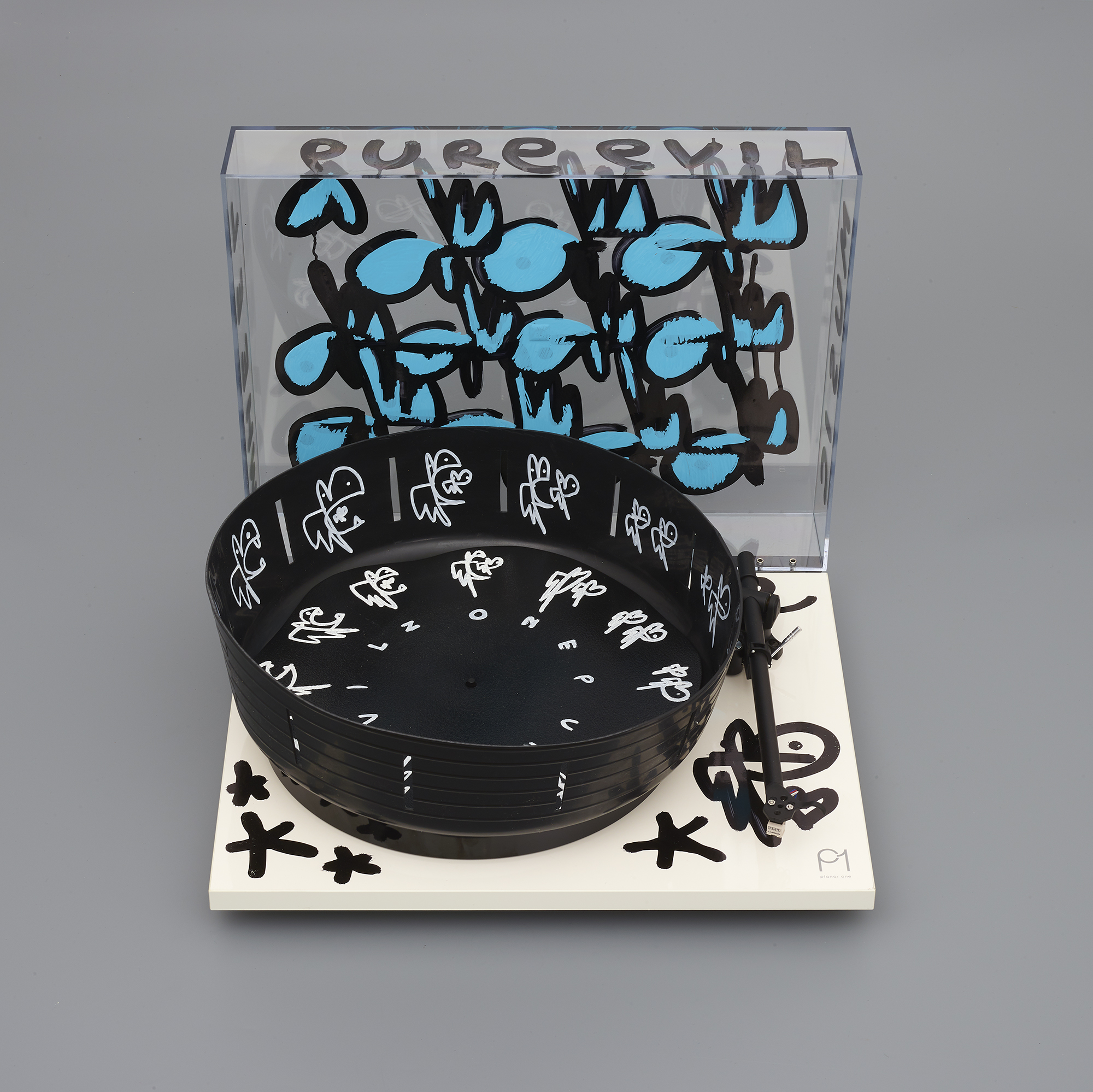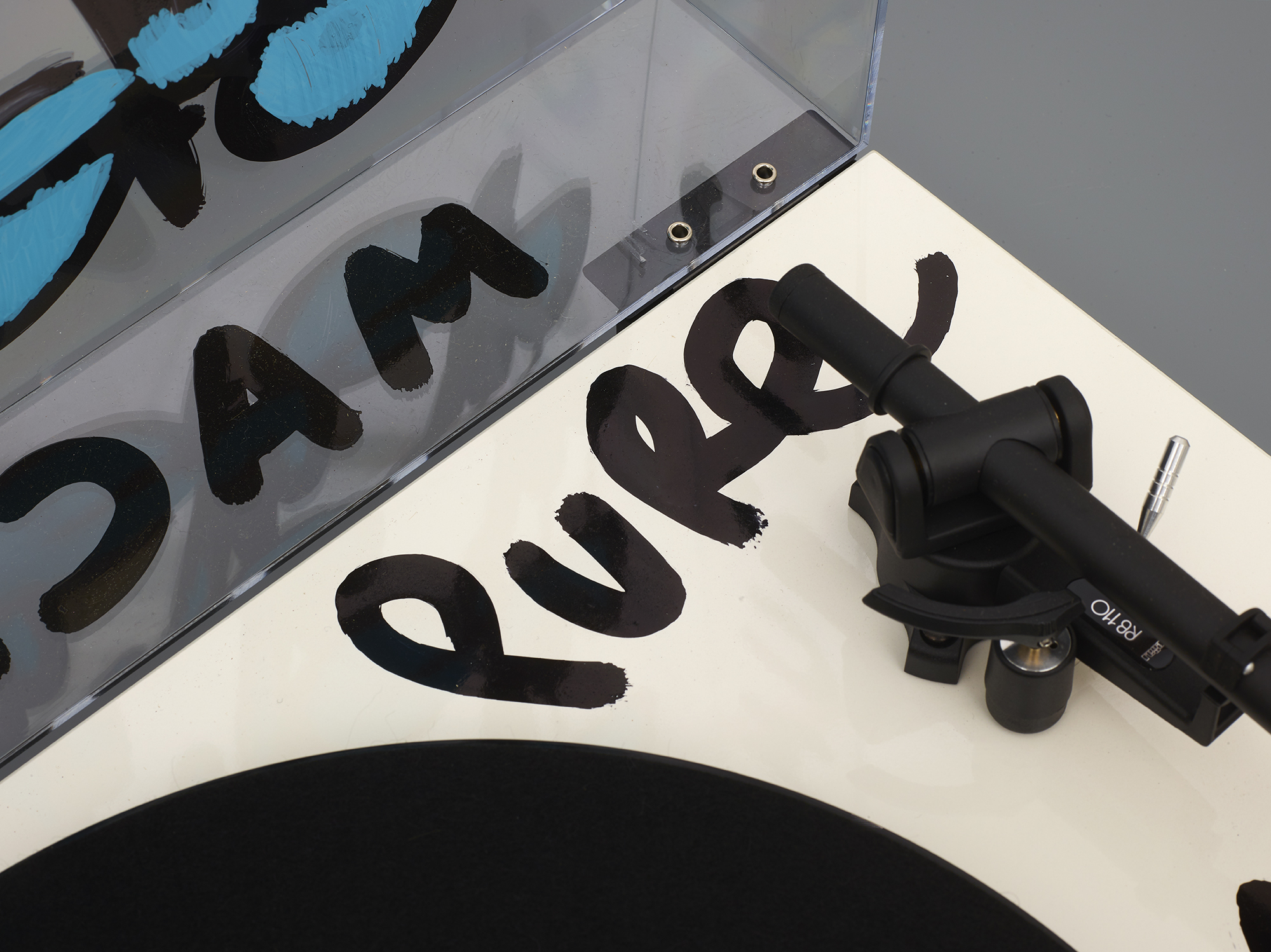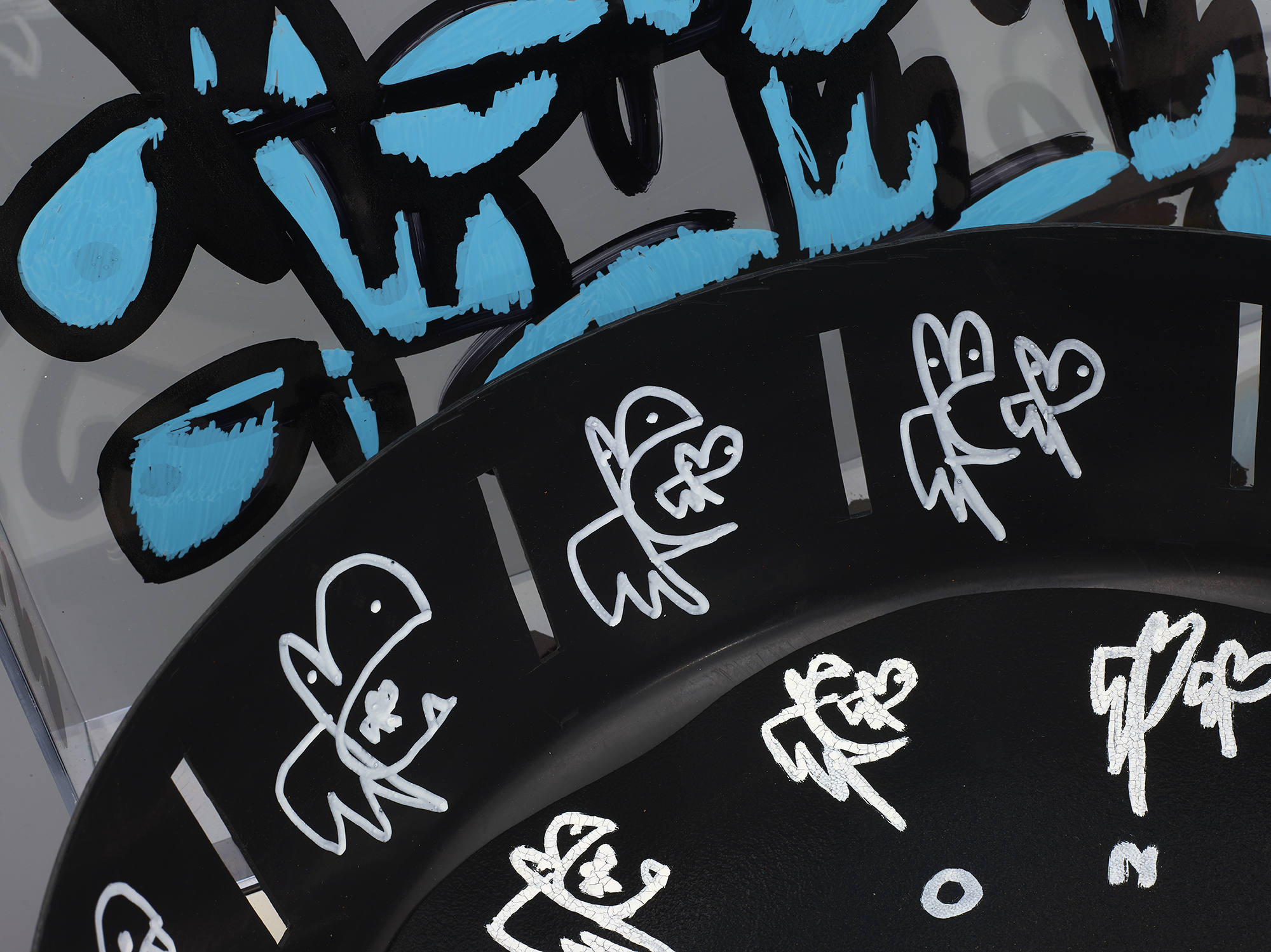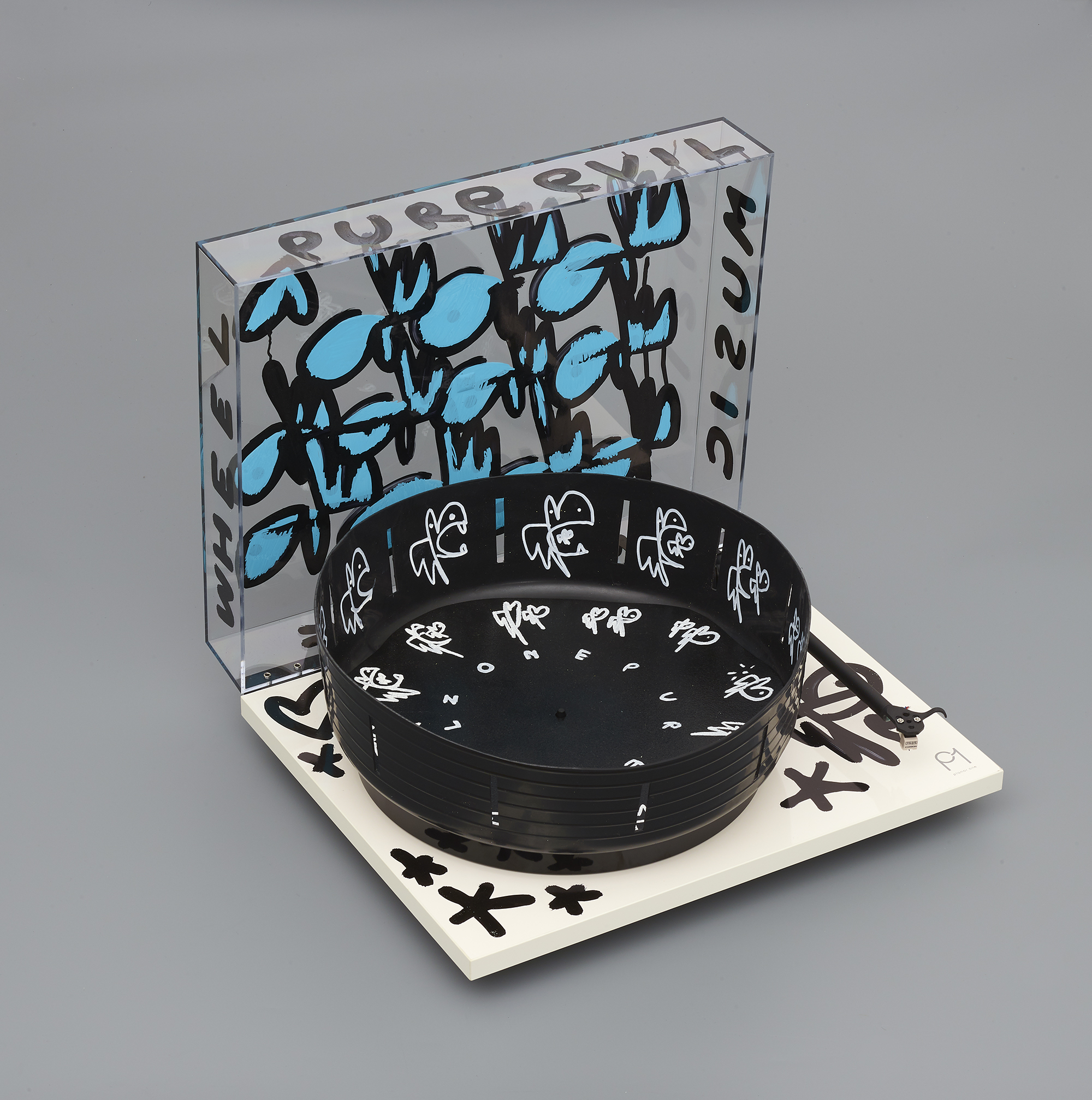 Add to wishlist
6. Pure Evil
Infinite Bunnies
Krink and Ink on turntable
45 x 40 x 40 cm.
Created in 2020
This work is sold with a certificate of authenticity.
ESTIMATE
---
£500 - 1,000
View shipping costs
Notes
---
"Usually when I get asked to do something I know what I'm supposed to do and I'll try and do the complete opposite this is a good example of that."
Pure evil is a street artist based in London who paints bunny rabbits on walls around the world and he has become well known for painting 'the Nightmare series' - crying portraits of dead famous ladies. "Pure Evil why do you make the ladies cry?' I hear that a lot."
Charles Uzzell Edwards a.k.a. PURE EVIL grew up in South Wales and was by his own account, the only new romantic in the village. He spent his teenage years customising his own clothes and experimenting with eyeliner. This love of urban street style led him to do fashion degree in London where he earned a bit of a reputation as a troublemaker.
Skateboarding was another of his loves and after the Poll Tax Riots in Trafalgar Square, he decided to leave Thatcherite London for a two week trip to California, which ended up being a 10-year stay in San Francisco. He became one of the designers for streetwear clothing line 'ANARCHIC ADJUSTMENT' and immersed himself in the music scene out there. It seemed a British invasion of artists, musicians and DJ's had hit the West Coast like a tsunami, moving there to avoid the criminal justice bill, throwing parties under full moons on Californian beaches, making electronic music and streetwear clothing for ravers, skateboarders and Silicon Valley tech guru's.

It was there that Charles started to notice the character street artwork of 'TWIST' and 'REMINISCE' and the work of other skateboard and graffiti artists. It was upon his return to London in 2000 that he hit the ground running and after a stint working at Banksy's SANTAS GHETTO Guerrilla retail show, he started stencilling and spraying his signature bunny tag around London. The character came from the guilt he felt when he shot and killed a rabbit in the countryside when he was 10.

In 2007 Charles opened Pure Evil Gallery, his first gallery in Shoreditch on Leonard Street. Six years later opened up the second, larger gallery just two doors from the original space. The galleries have been an incubator for up and coming street artists from around the world as well as being the studio for Charles' own PURE EVIL artwork. The success of his Nightmare series of dripping celebrity portraits has taken him around the world and has recently had successful shows across the USA, and in Hong Kong, Sri Lanka, France, Germany, Sweden, Norway, Brazil, Indonesia and even Mongolia.