Terrence Higgins Trust - 2022, Timed Auction
20 FEBRUARY 2022 - 09 MARCH 2022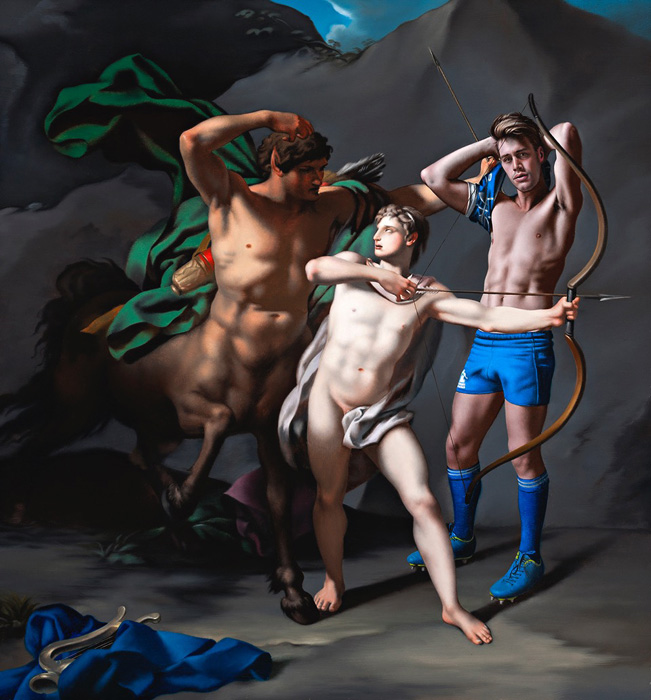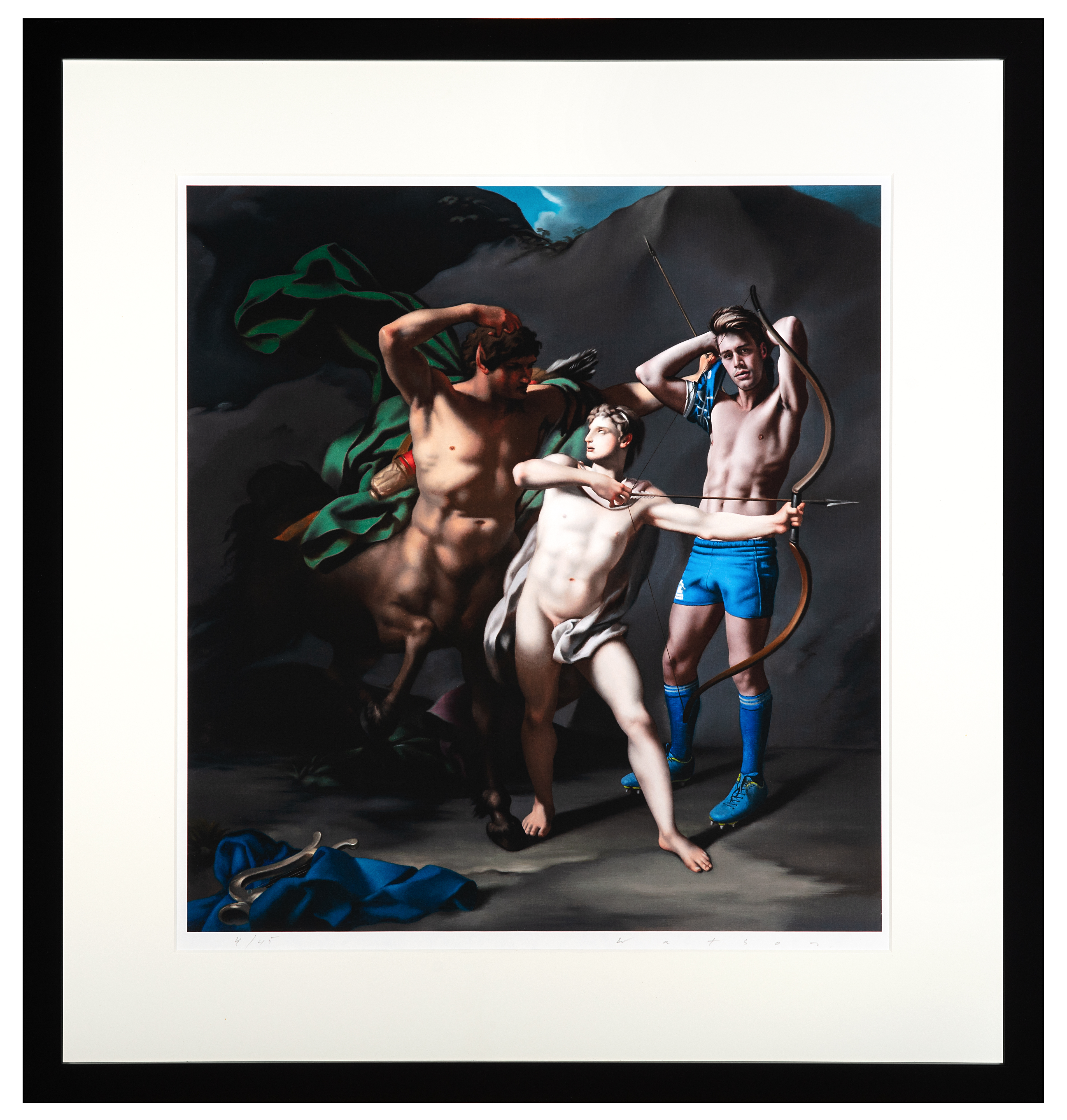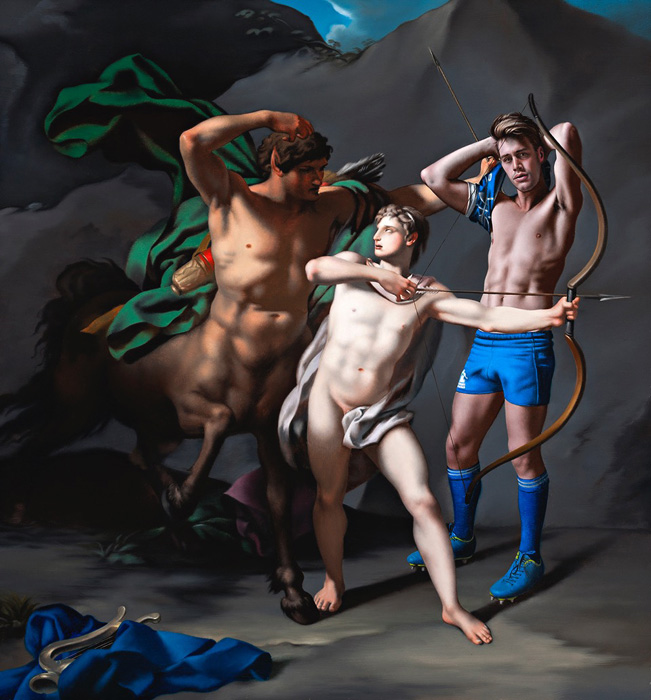 Add to wishlist
32. Ross Watson
Untitled 01/17, (After Jean Baptiste Regnault, Featuring Alexis)
Signed
Printed on archival museum quality paper
Paper size height 46cm x width 43cm
Image size height 39cm x width 37cm
Framed size height 58 x width 55cm
2017
Edition 4 of 45
ESTIMATE
---
£400 - 600
This auction has now ended
Notes
---
Heralded by Sir Elton John as a leader in contemporary realism, Melbourne-based artist Ross Watson is known for his contemporary, homoerotic twists on classic-styled paintings, as well as contemporary locations adorned with a nude male - often out of place such as in front of a guard on duty. Untitled 01/17 (After Jean Baptiste Regnault, Featuring Alexis) falls between both camps with Kings Cross Steelers rugby player, Alexis Caught, placed within a classical scene.
Watson says: 'I found Alexis on Instagram, and he modelled in his uniform for the gay rugby team, the Kings Cross Steelers, in London in July. Unlike the curated "good" version of life so often presented on social media, I was impressed by his candid posts - including experiencing anxiety, depression and self doubt - and I thought "he's helping reduce stigma and educating so many". This helped me in the composition of painting to depict the theme of education.'
Printed on archival museum quality paper, the quality of the giclee print rivals traditional silver halide and gelatin printing processes and is commonly found in museums, art galleries and photographic galleries.
Donated by: Ross Watson, courtesy of Ross Watson Gallery
rosswatson.com
@rosswatsongallery