The Autumn Auction 2020
10 DEC 2020 7:00 PM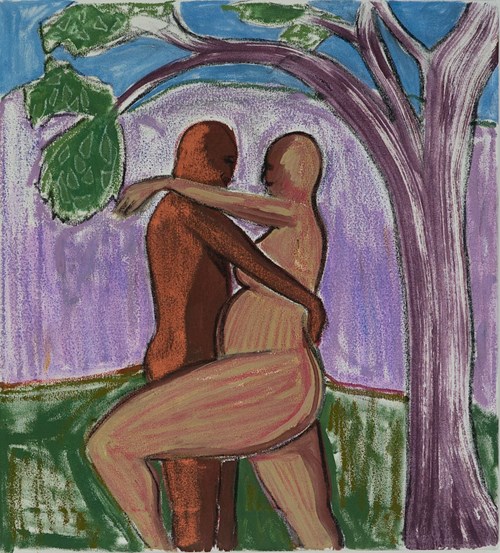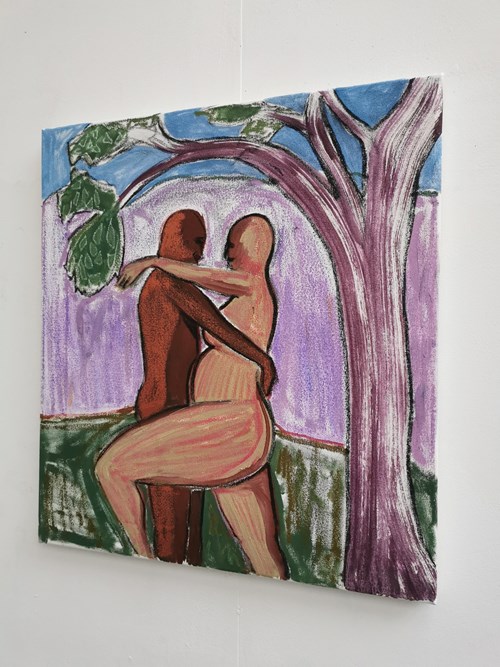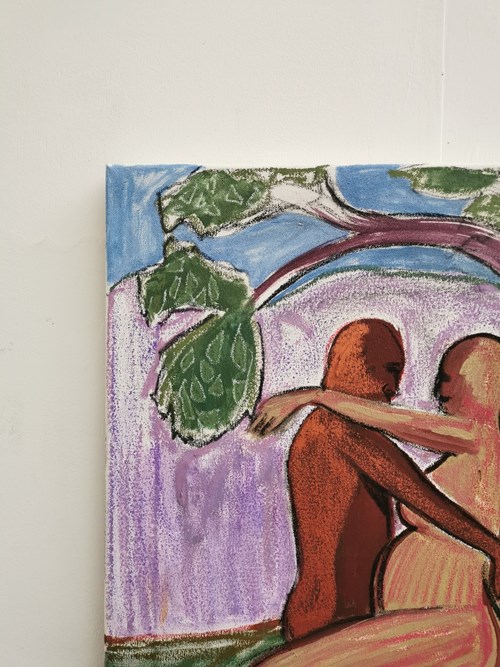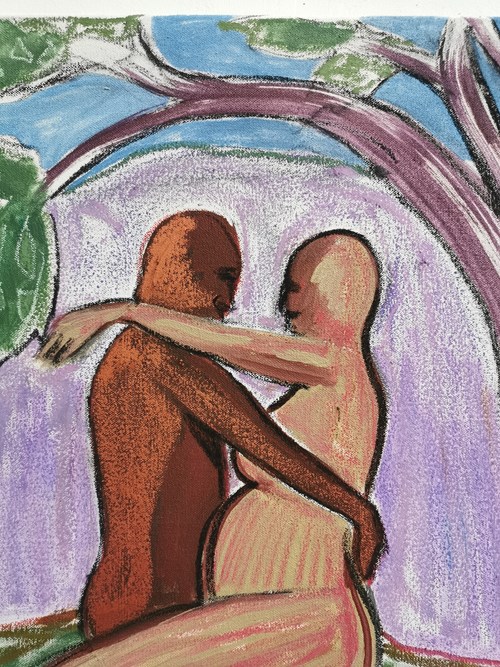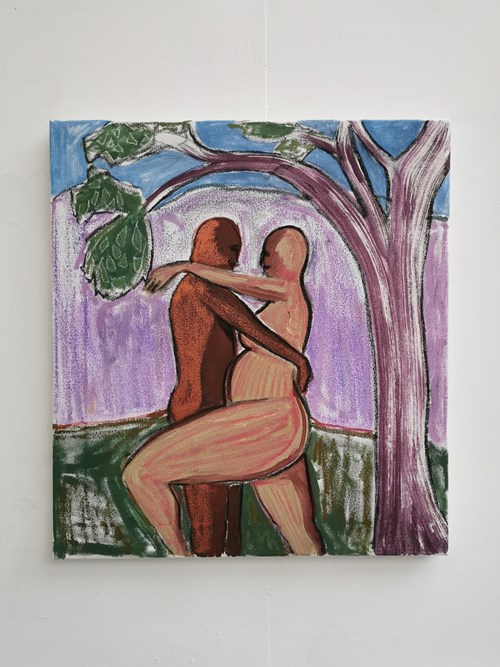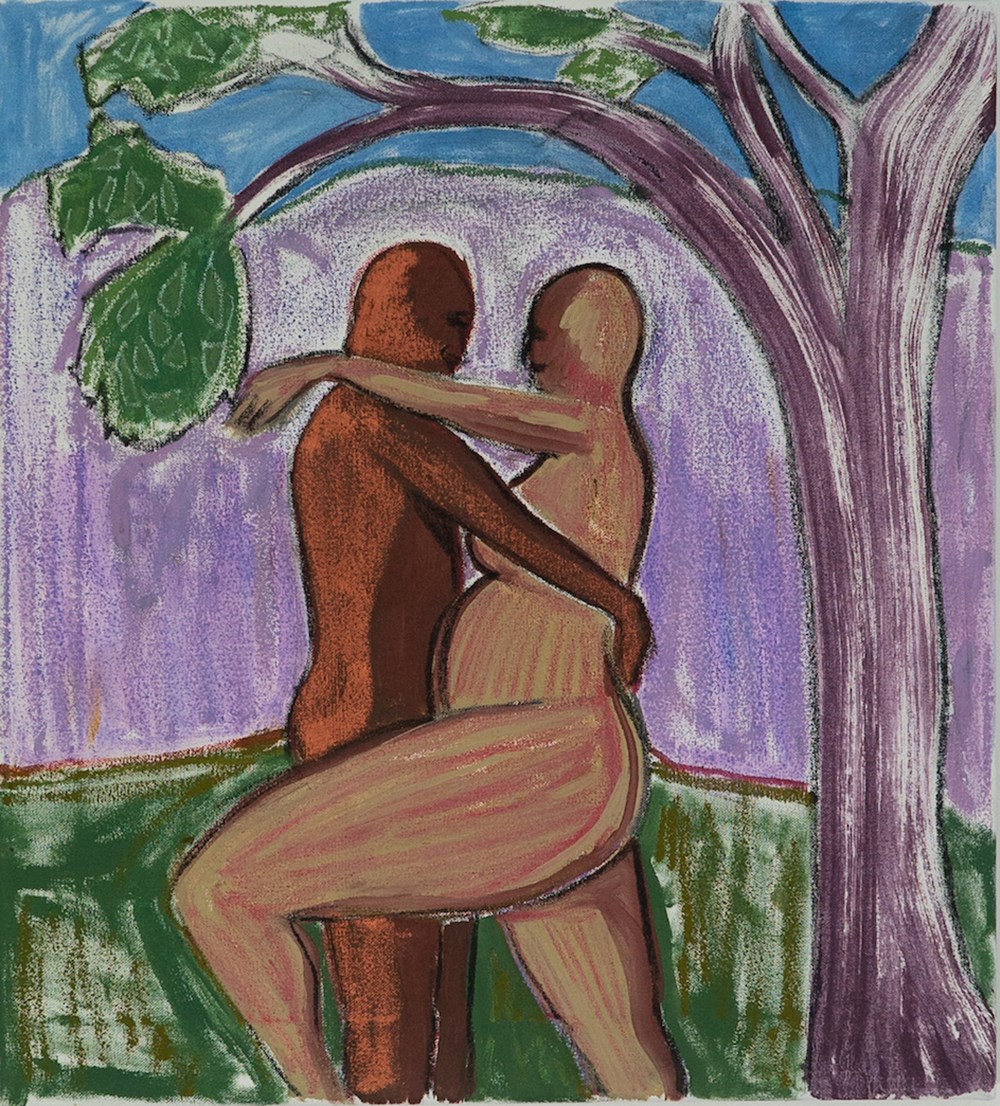 34. Kemi Onabule
A Happy Couple
Signed (bottom left on the reverse)
Oil, oil pastel, charcoal on canvas
60 x 50 cm.
Created in 2020
ESTIMATE
£950 - 1,500
View shipping estimates
Notes
"This painting was created during lockdown, a time when I and many others where isolated and apart from loved ones. This painting symbolises the inevitable reunion of people who have been forced apart and the how difficulties can reinvigorate and bring new life to relationships."
Kemi Onabule's paintings are a response to a world that seems to be in chaos; unravelling economic structures, overwhelming ecological destruction and the overturning of societal norms are causing many people to reassess their place in the world and to question ideas around belonging and identity. Her paintings aim to engage with this narrative in the form of a challenge, by showing a perhaps utopic yet layered view of humanity. Using the female figures in the paintings she hopes to reimagine a world that is unburdened by the demands of modernity and a heavily overworked capitalistic framework.
She uses the natural world as another tool on her pallet. The lush, undamaged vegetation present in the paintings, some half remembered and some images painted from direct observation creates a background to re-imaging the role of the person when all of the indicators of modernity are taken away. The human figure as a method to express the connections between us.
Accolades
Exhibitions: Johannesberg Art Fair 2020, Bode Projects. In Response, The Viewing Room, Aug - Sept 2020. They Catch Feelings, I Catch Bodies, 2019 Sim Smith Gallery London
Upcoming Exhibitions: Arrival On the Beach, Guts Gallery, Nov 2020. Hung Up, All Mouth Gallery, Oct 2020. (But Loved) Bosse & Baume, June - Sept 2020.
Awards: Hix Award 2017 Shortlisted. Ingram Young Artist Prize 2017 Shortlisted
Recommended for You