The Spring Auction 2020
28 MARCH 2020
Candid Arts, 3 Torrens St, London EC1V 1NQ
Live Streamed Auction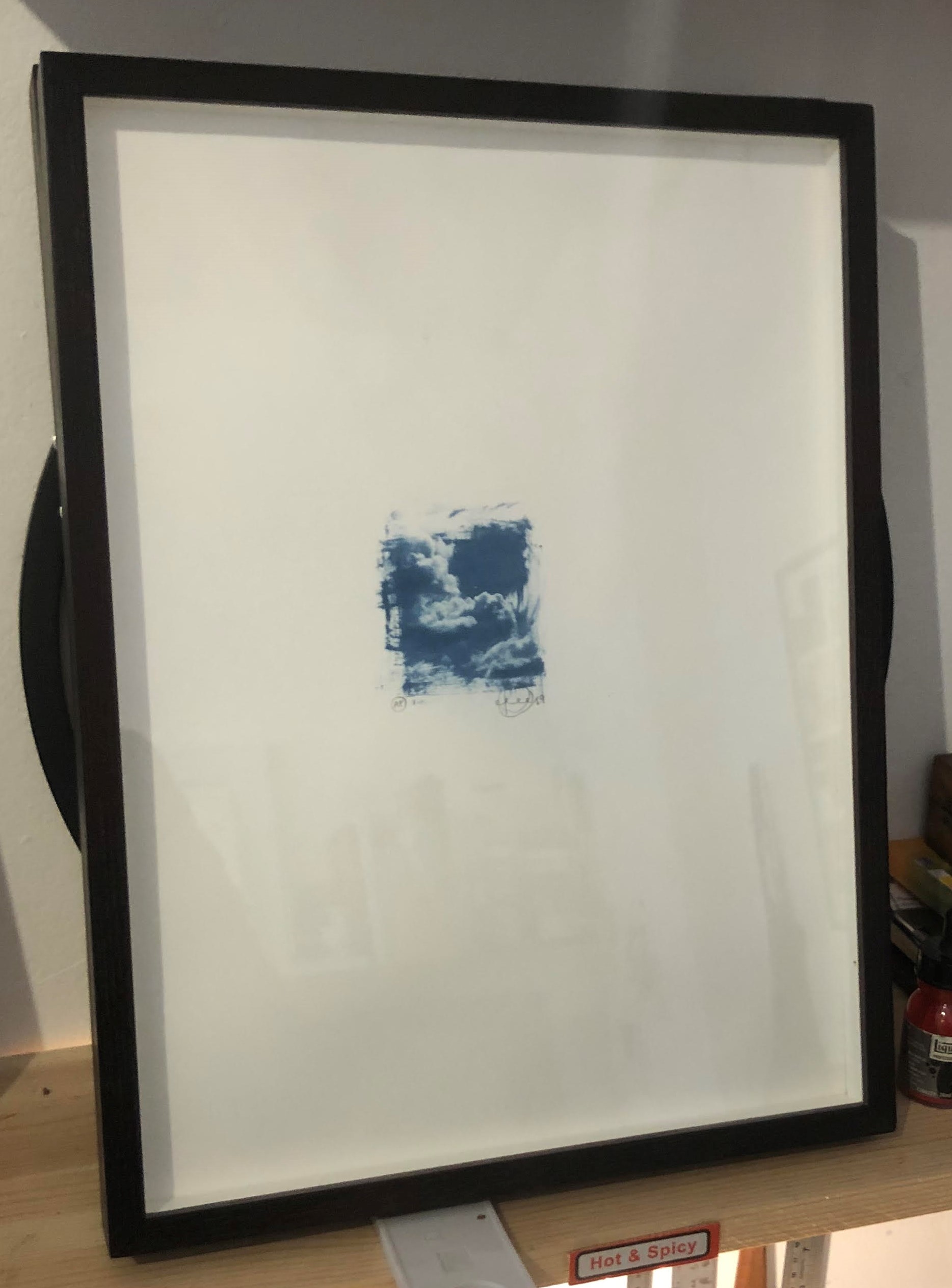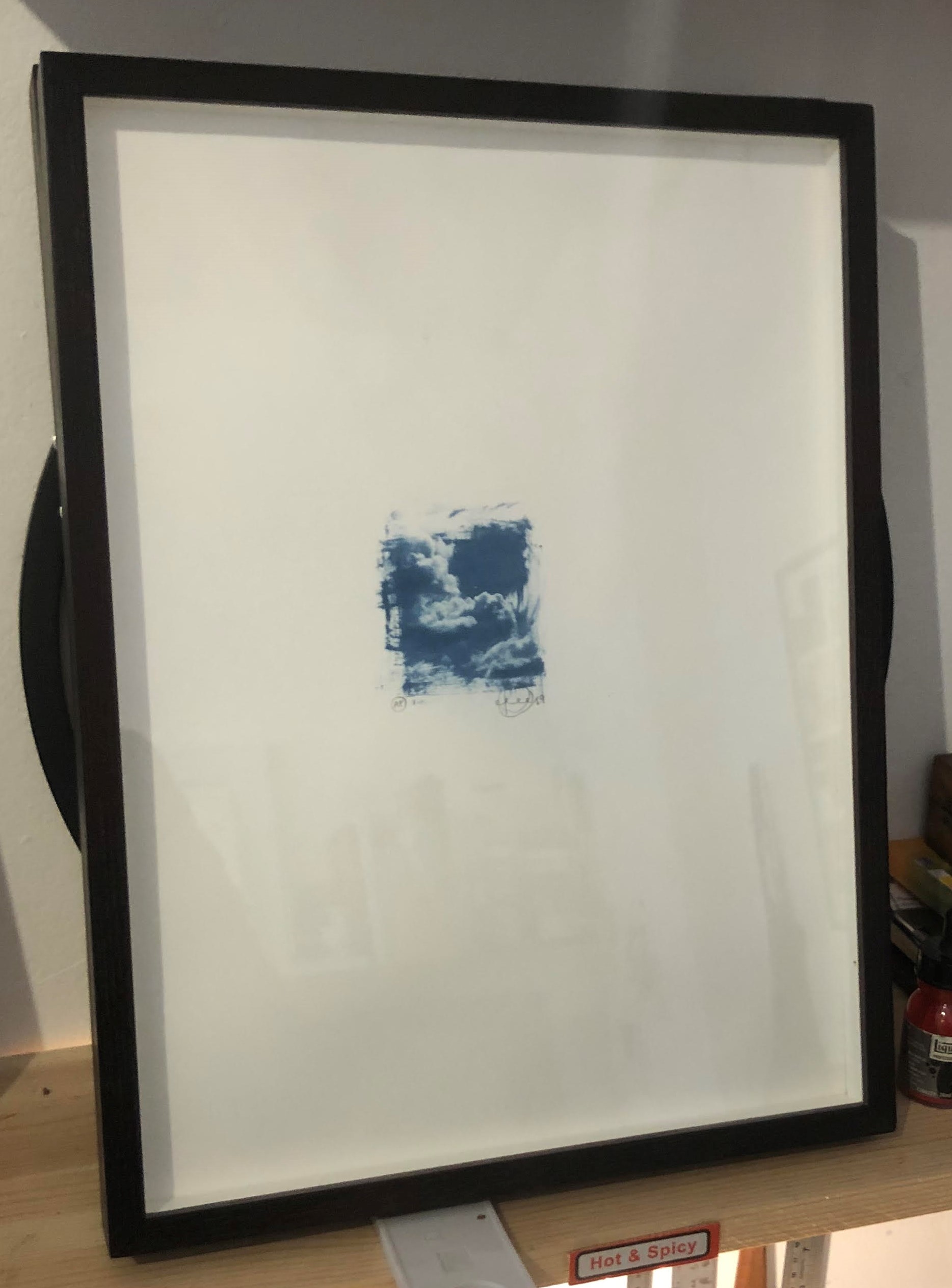 Add to wishlist
83. Craig Keenan
Clouds
Signed and dated
Cyanotype print on paper
Sheet size: 40 x 30 cm.
Please note the image is smaller than the sheet.
Contact [email protected] for more images.
Created in 2019
This work is from an edition of three.
ESTIMATE
---
£160 - 240
View shipping costs
Notes
---
The rich cyan-blue and soft gestural marks created in the cyanotype printing process are used by printmaker Craig Keenan to capture wispy cloud formations.
Multi-media artist Craig Keenan paints, screen prints, illustrates and creates typographical work, but it is cyanotypes that he returns to most frequently and finds most rewarding:
"Cyanotyping hits all the right notes for me creatively – it's digital and analogue, painterly and expressive. It's also slightly unpredictable."
Cyanotype printmaking is a 19th-century printing process originally used to create 'blue prints' for engineers and scientists.
Craig Keenan is also including Palms in The Spring Auction.