The Department Store, 248 Ferndale Road, London, SW9 8FR
Live Streamed Auction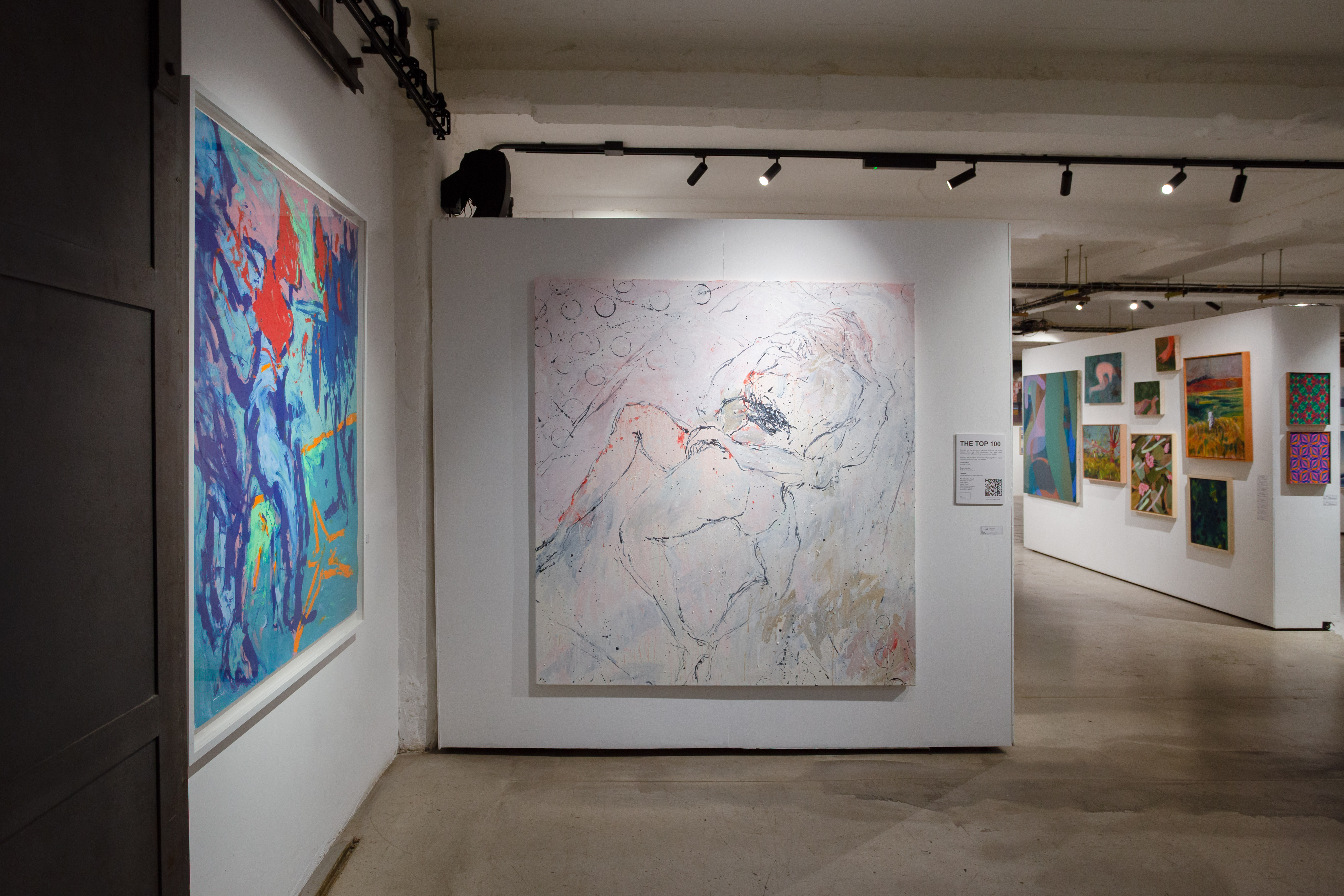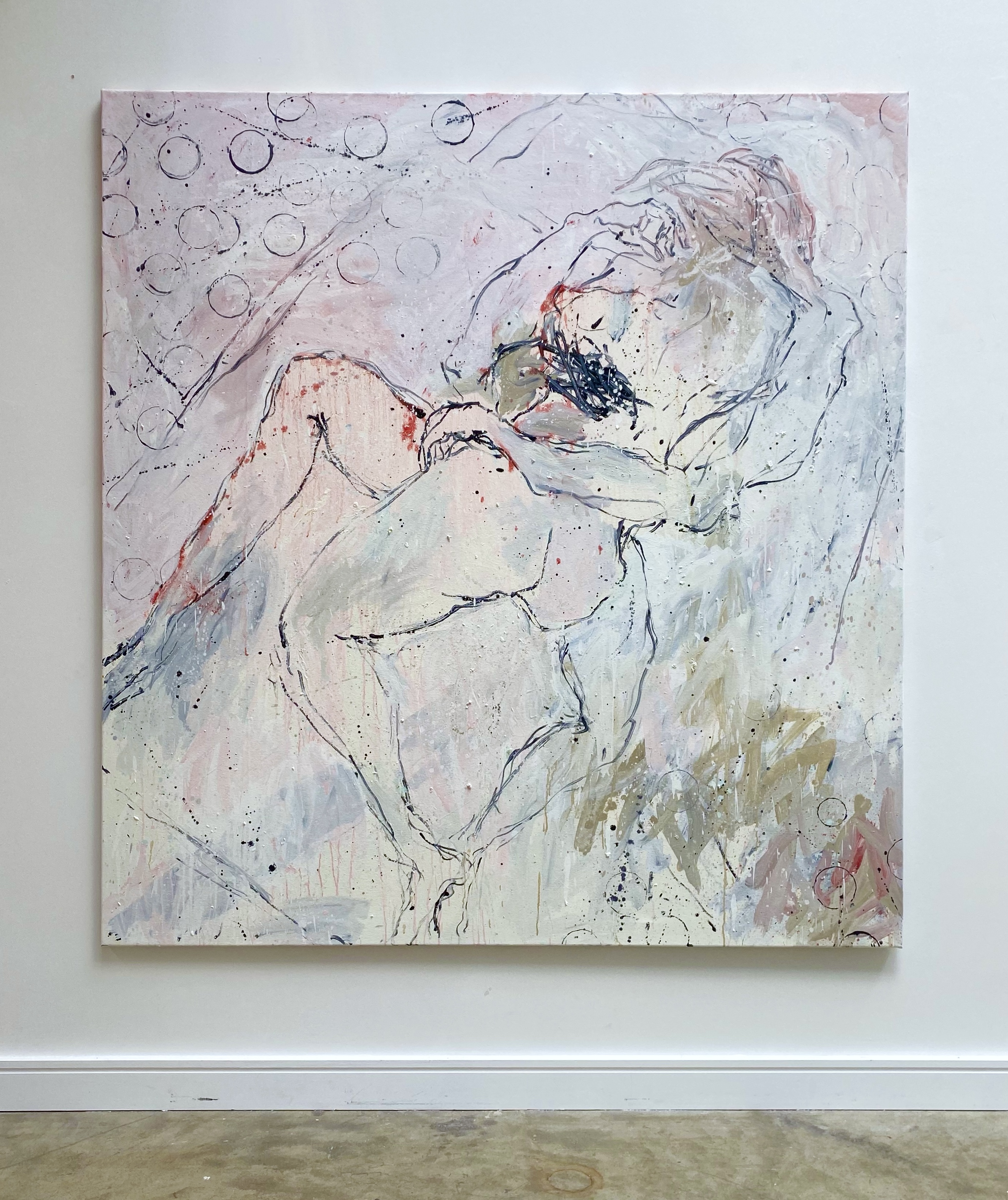 Add to wishlist
43. Kim Booker
Two Figures
Signed and dated (on the reverse)
Oil on canvas
170 x 160 cm.
Painted in 2020
This work is unframed
ESTIMATE
---
£2,500 - 5,000
View shipping costs
Notes
---
Kim Booker's practice has roots in German Expressionism, idiosyncratic British painting such as the work of Roy Oxlade, and American abstract expressionism, yet presents a uniquely female point of view and a painterly language of gestural abstraction combined with figurative drawing. Her works are dramatic in their narratives and use of colour and expressionistic in the way they depict form, with her drawn line ranging from naïve to classically conceived. Her paintings are often emotionally charged and are intellectually rigorous in their examination of the history of painting.
"I am interested in colour, in the process of making a painting through instinctive response and action, and reworking until an image feels right. I am resistant to any form of preconceived end result. Painting, for me, is about understanding what it is I am in dialogue with - in terms of my source material and also the process of painting itself. Every painting is a struggle as I try to figure something out through paint that it is difficult to express in words." - Kim Booker, 2021
Accolades

Education: City and Guilds of London Art School, BA Fine Art, 2019.
Previous exhibitions include: New Paintings, Galerie Dutko, Paris (2020-21); A war with no winner: bodies and their spaces, Grove Collective, London (2021); After Hours, Bowes Paris Gallery, London (2021); Galerie Tassilo Usner at Parallel Vienna (2020); and Exceptional, Collyer Bristow Gallery, London (2019). Booker's work has been placed in private collections in Europe and the USA.