To My Twenties
21 OCT 2020 7:00 PM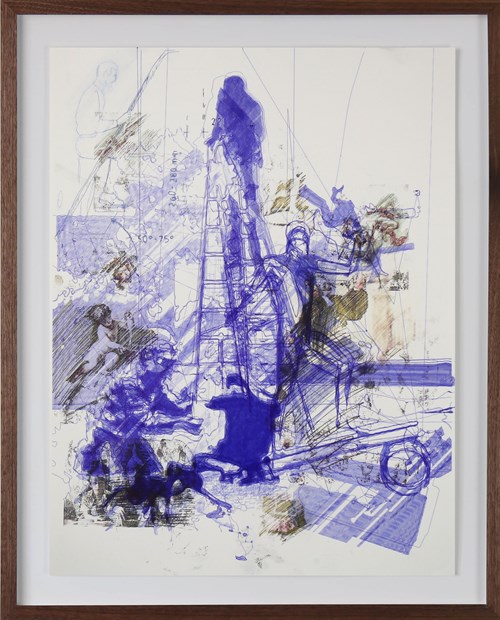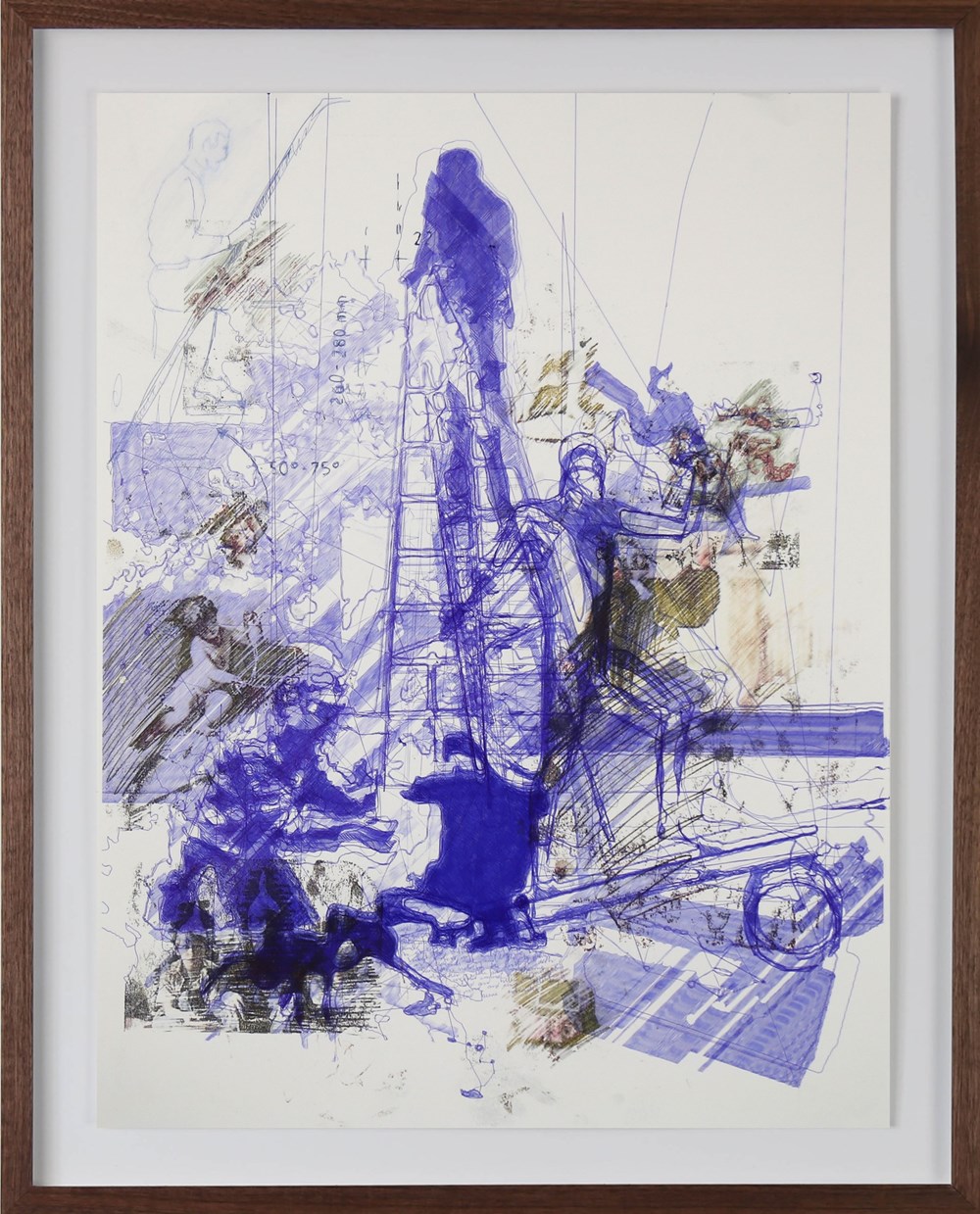 19. James Rogers
A study for the time my father got electrocuted...
Signed (on the reverse)
Mixed media on archival paper
65 x 50 cm.
Created in 2020
This work is unique.
ESTIMATE
£600 - 800
View shipping estimates
Notes
This autobiographical artwork with the full title of A study for the time my father got electrocuted whilst I looked the other way with a telescope glued to my eyelids (electricians and eye conditions) reflects on a memory from the artist's childhood.
"This piece orientates itself around my childhood and a time my dad got electrocuted whilst working at the top of a ladder in a roof with only his feet visible. He had gripped some cable that hadn't been handled correctly by the previous cowboy electrician, and found himself being electrocuted and unable to relax his grip or communicate with anyone below him what was happening - he tried dancing erratically at the top of the ladder to signal something was wrong. Instead they thought he was dancing and decided to dance too.
I've always found this link between dancing and death to be a strange one, and I recently found out about the Tarantella (the dance of the spider) following a tarantula bite people were encourage to dance around till you were either cured or died. I kind of feel like I've stumbled onto Holbein's trail here, with him building upon this weird relationship with his Dance of Death series of woodblocks."
Accolades
BA Fine Art, Camberwell College of Arts, UAL, London, 2016.
Awards: Mead Family Foundation, UAL, London 2015.
Recent Projects: Real People do Real Things, Nike Campaign for Airmax 90, 2019. A boom downloaded from the clouds, Olly Fathers & James Rogers, Arietta Chandris, Blowout Magazine, 2019.
Solo Exhibitions: James Rogers, Blue Shop Cottage, Camberwell, London, 2020.
Recent Exhibitions: The Other Art Fair Summer Edition, Kings' Cross, London, 2019. This is the end? Candid Arts Trust, London, 2019. Why so yellow? Private residence exhibit, London, 2018. FBA Futures, Mall Galleries, London, 2018.
Recommended for You