50 x £50
09 DECEMBER 2020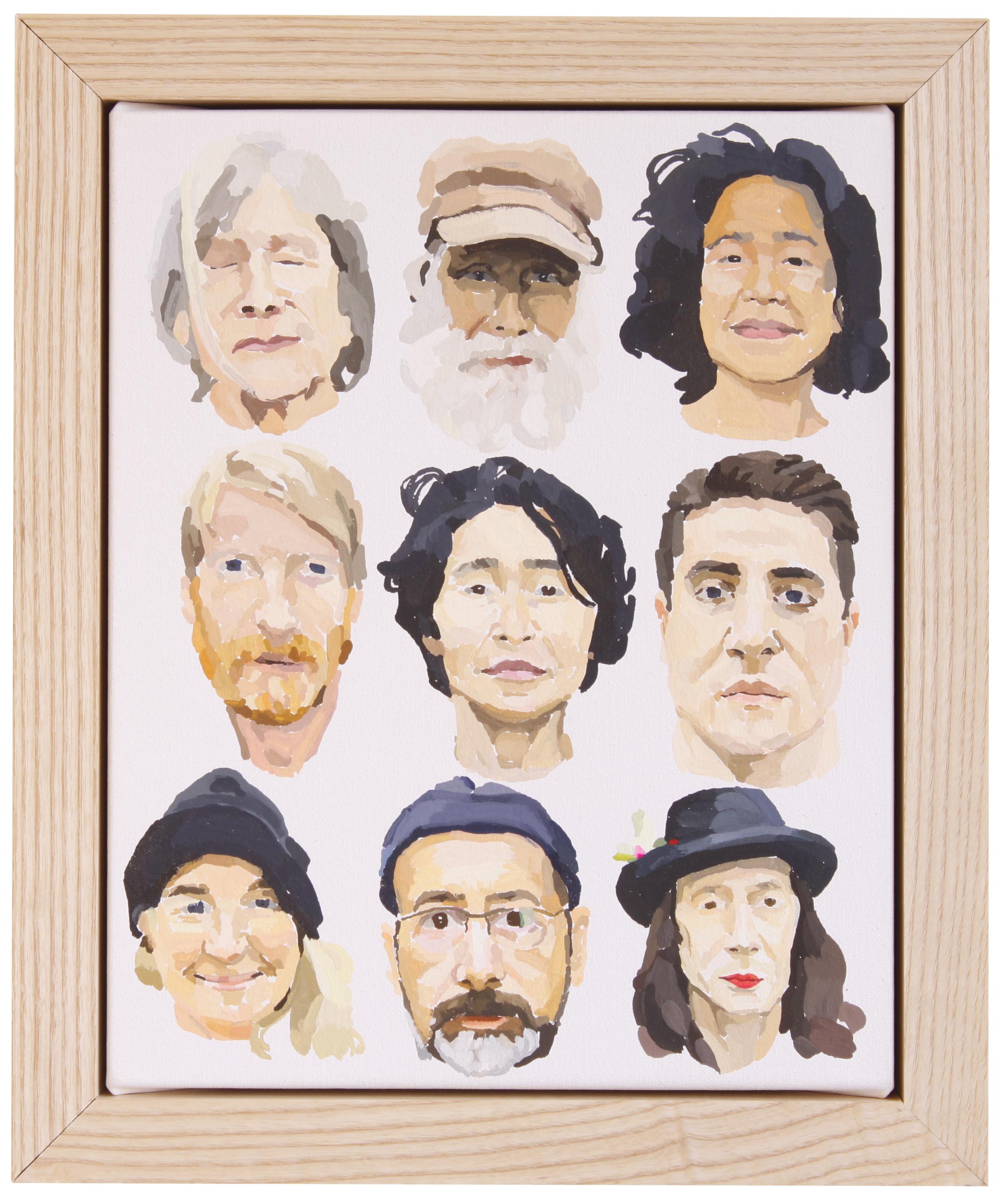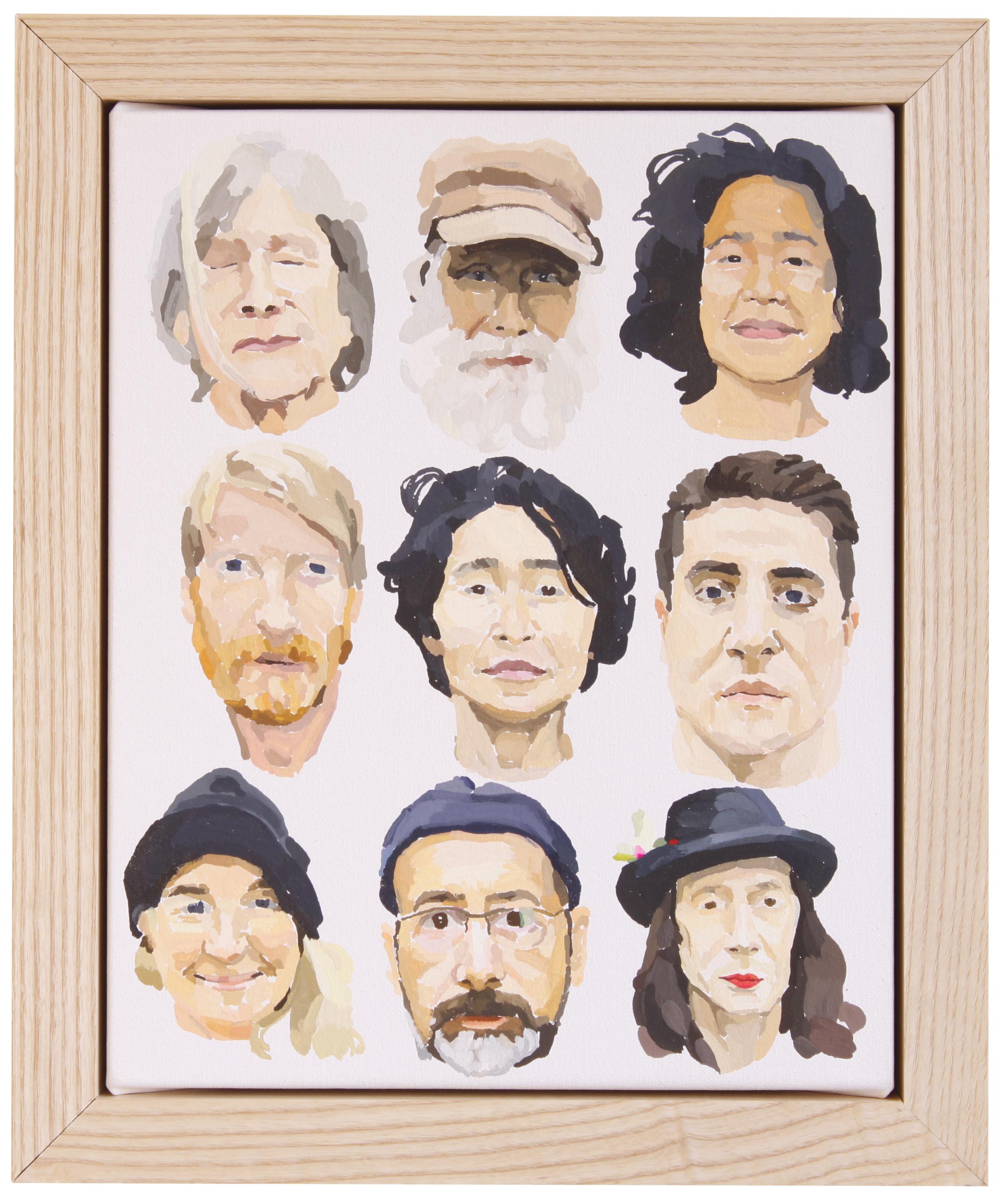 Add to wishlist
39. Eddie Howard
Broadway Market Traders
Signed and dated (on the reverse)
Gouache on canvas
30 x 24 x 3.5 cm.
Painted in 2020.
ESTIMATE
---
£50 - 500
View shipping costs
Notes
---
Eddie Howard predominately uses gouache on board, creating chalky, permeable surfaces into which his watery paint absorbs like paper.
He works in series, using archetypal subjects to explore the tradition of European painting. He considers his paintings as an act of drawing; often from life, sometimes photographs, as in his recent series of FaceTime portraits. The real subject of his work, however, is the act of observation and recording.
The finished work becomes a souvenir of the time spent obsessively pursuing colours, an honest record of the artist's exchange with the subject:

"I think about making a 1 for 1 translation of the physical world; each blob of paint is a recording of an area of colour I've observed. It could be anywhere from 30-500 recordings that make up the entire image. It's like being a big camera with a very slow exposure, except unlike a camera you also record your behaviours during the making of the painting. I see areas where I have meticulously and obsessively recorded the correct colours, and areas of broader, more hasty brushstrokes."
Eddie's attention to colour and the economy of his touch create a unique and ever-evolving language for documenting the nuanced characters of objects, people and places. Flintstone, found on the Sussex coast where Eddie is from, is the subject of his current series of works.
Accolades
BA. Fine Art, City and Guilds of London Art School, London, 2020.
Recent exhibitions: ll Mouth, The Tub, Hackney, 2020. To My Twenties, Old Central St Martins Building - Auction Collective, 2020. Last Weeks Drawings, Take Courage, Newcross, 2019. A High Hang, Eccleston Project Space, Arebyte Studios, London, 2019. Faces, Moons, Spoons, Clouds and Shoes, Cave, Pimlico, 2019.
Awards: Worshipful Company of Grocers Art Bursary, 2018. Worshipful Company of Painters Scholarship, 2019. Philip Connard Travel Prize, for a trip to Amsterdam, Utrecht, Bremen, Worpswede and Dusseldorf to research European expressionism from Paula Modersohn-Becker to Maria Lasnig, 2019. Shortlisted for the Artists Collecting Society studio award, 2020.
You can see more of Eddie Howard's artwork at his website and Instagram.