50 x £50
09 DECEMBER 2020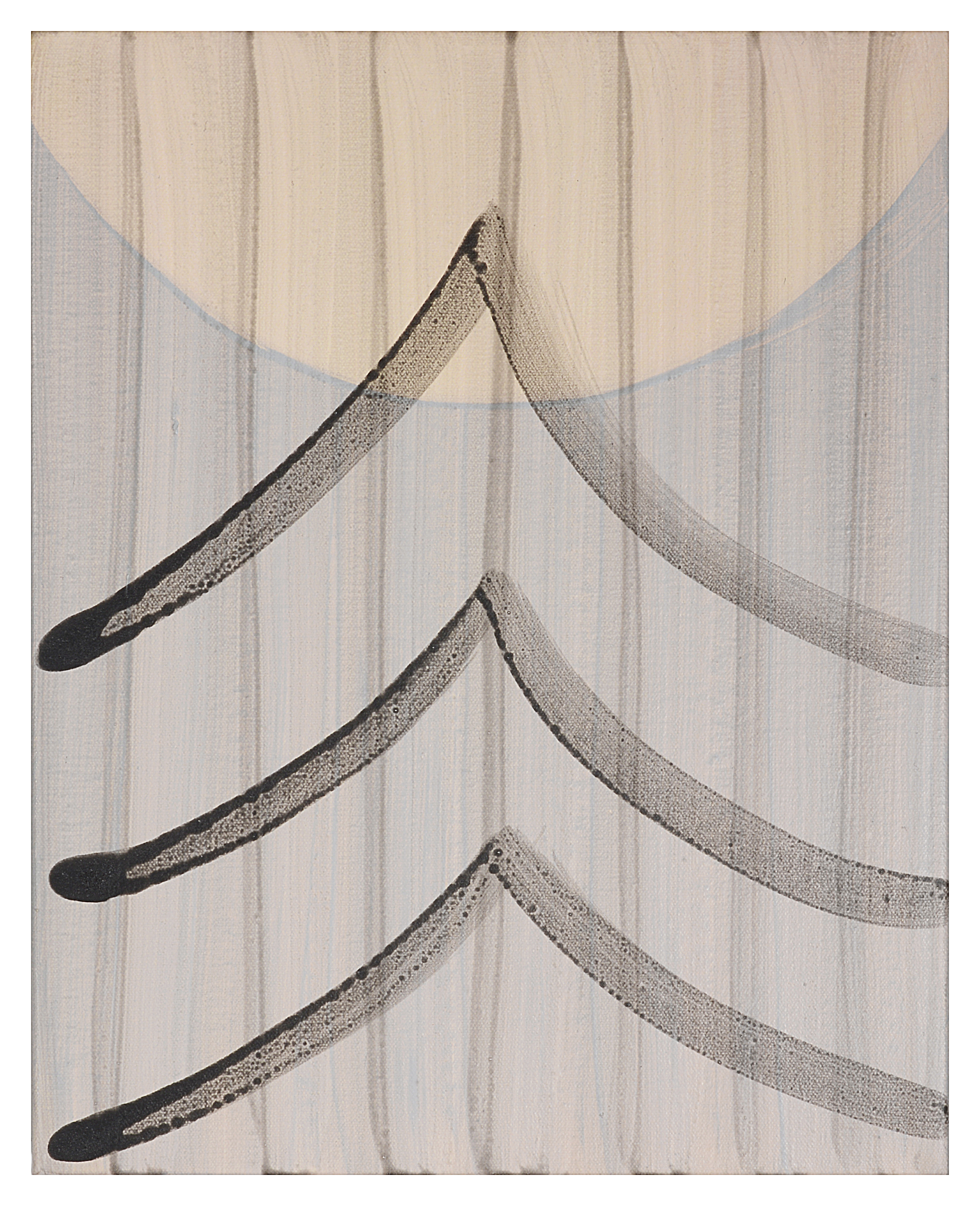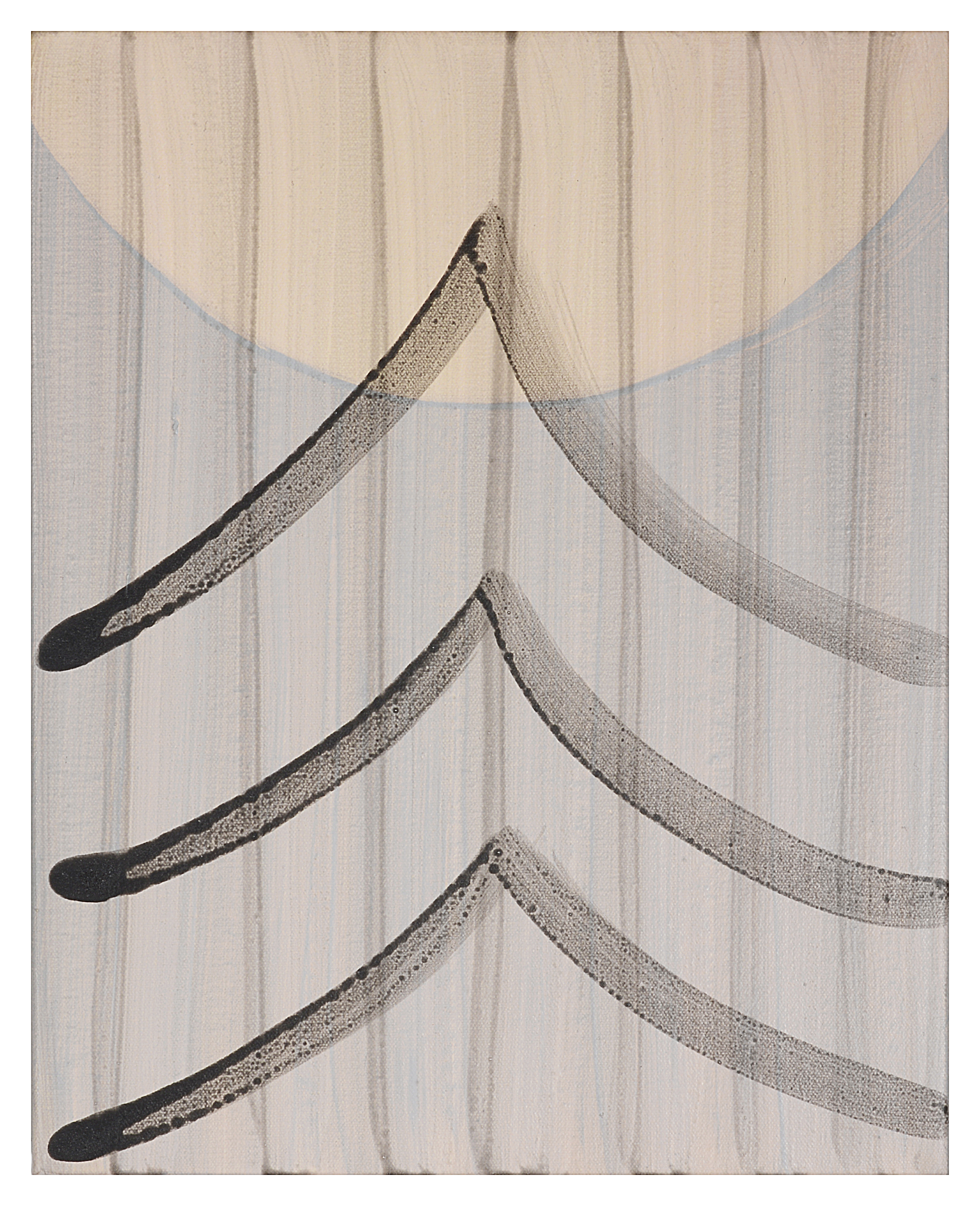 Add to wishlist
7. Zanny Mellor
Drawing Breath I
Signed (on the reverse)
Acrylic on canvas
30 x 24 x 3.5 cm.
Painted in 2020.
ESTIMATE
---
£50 - 500
View shipping costs
Notes
---
An artwork of this size by Zanny Mellor normally sells for £450 - 650. You can see more of her work at her website and Instagram.
"As the Covid-19 virus swept into our lives this spring, I began to think of the collective breath of the nation and suddenly breath became the sole subject that connected us all globally. Breathing is something so vital and yet so overlooked as an autonomous process that happens within the body without you having to actively think about doing it. I am interested in breath as something constant yet momentary, something wave-like that ebbs and flows and the lungs as site of exchange, a place of constant renewal and detoxification.
Drawing Breath I is the first of a new series of artworks that explore the rhythmic movements of breath, through a graphic abstract approach to painting the bodily structures and processes that make this happen". - Zanny Mellor, 2020.
Zanny Mellor's artwork addresses space, light and time through minimalist and gestural abstract forms. Her painting and alternative photography processes explore a sense of impermanence and transformation by comparing timeframes within the body or landscape.
Her tempered gestural and abstract language varies between boldly graphic and high contrast, to a more subtle approach with tonal gradients, using both fast or slow actions. The paint seems to ebb and flow; it is added and removed, either present or remembered and often leaves visible traces of past actions in slowly built layers. Fluidity is an important concern and a tension between control and chance is actively sort after. Mark-making is repetitive and reductive, intuitive but deliberate, carefully planned or discovered through experimentation which energises the painting experience.
Her work is held in private collections in the UK, Europe, South Africa, UAE and Australia.

Accolades
BA Hons. Illustration, University of the West of England, Bristol, 2009.
MA Fine Art, City & Guilds of London Art School, 2015.
Selected exhibitions: Enter the Abstract, The Auction Collective, London, 2020. Salon/19, Photofusion, London, 2019. Perhaps We Should Have Stayed, Warbling Collective, London, 2019. Render Permanent, Lewisham Arthouse, London, 2019. Prologue, Offshoot Gallery, London, 2019. Abstract Reality, Saatchi Gallery, London, 2018. The Shape of Light, collaborative residency with Jessica Rayner at Lumen Studios, London, 2018. PaperCuts, Tripp Gallery curated by Kris Day, 2017.
Awards: Travel Bursary to Iceland - AN Artist Network, 2016. Super/Collider expedition to Iceland, 2014. British Illustration Awards publication and national touring exhibition, 2011. Bronze awards, 'The Art of Nurture' Lloyds TSB illustration competition, 2009.