50 x £50
09 DECEMBER 2020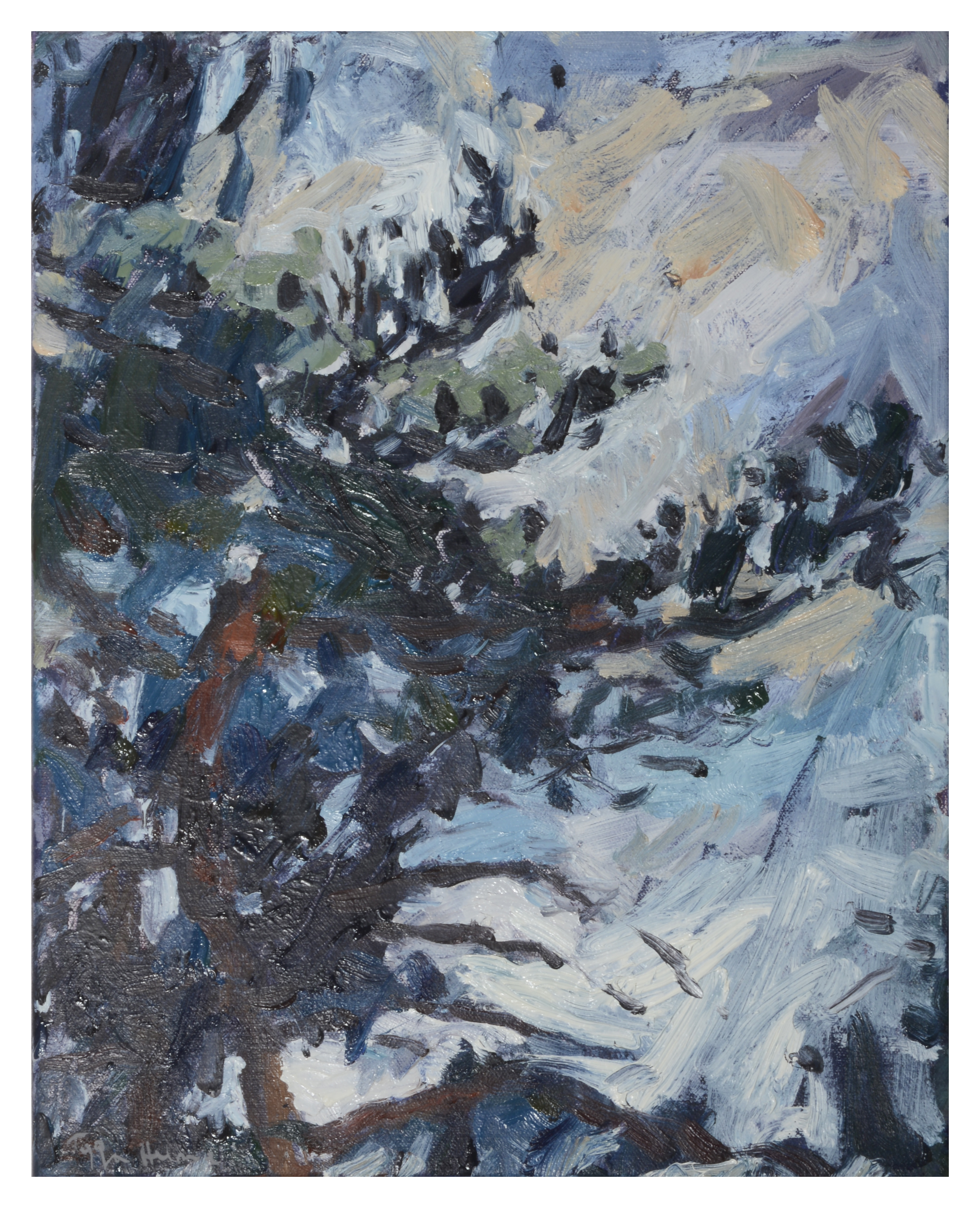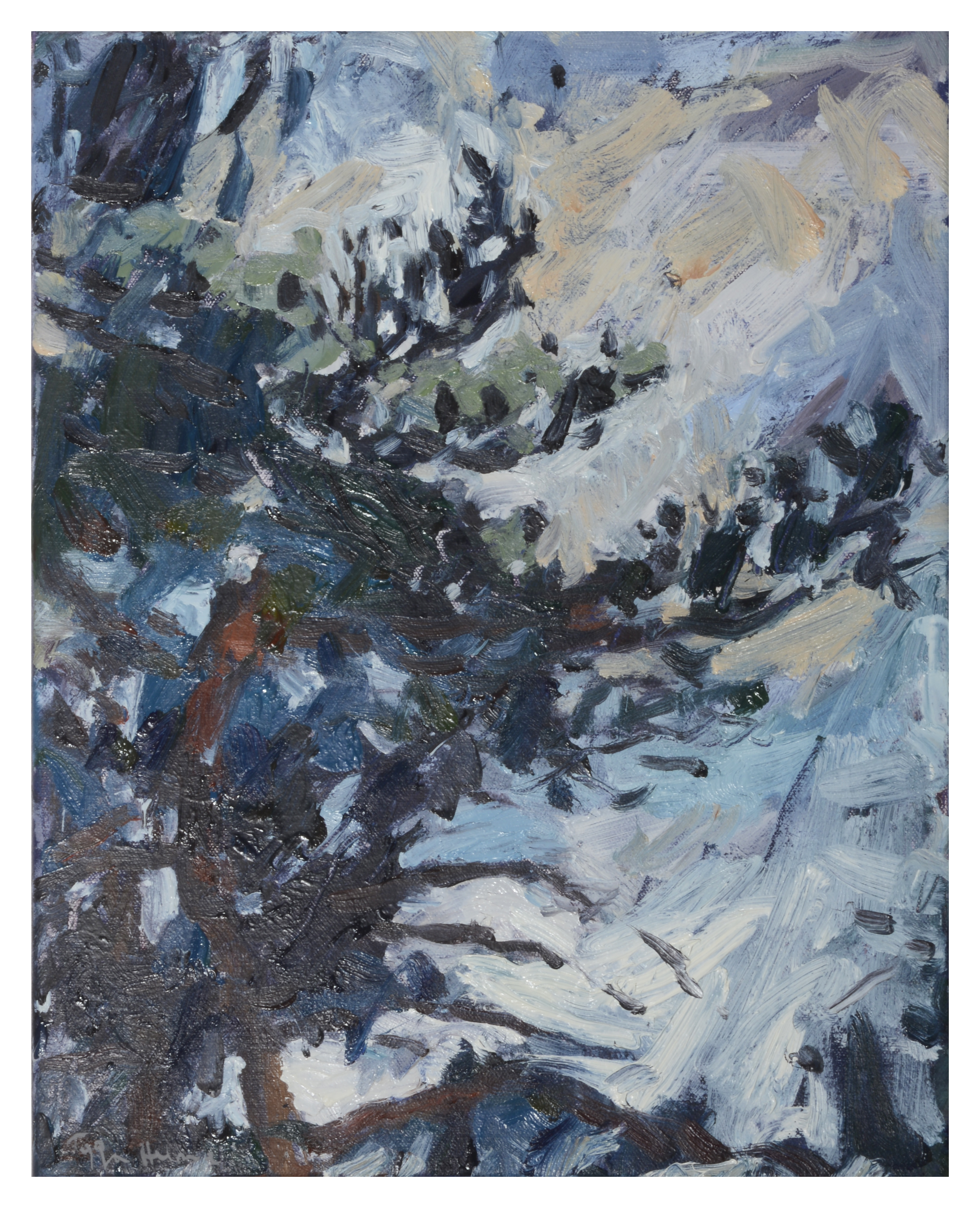 Add to wishlist
23. Tyga Helme
The Moving Pine
Signed and dated (on the reverse)
Oil on canvas
30 x 24 x 3.5 cm.
Painted in 2020.
ESTIMATE
---
£50 - 500
View shipping costs
Notes
---
A tutor at the Royal Drawing School, Tyga Helme's vivid works are often inspired by the places she has visited over several artist residencies.
Tyga is a painter and printmaker with drawing lying at the heart of her practice. She uses the directness and urgency of drawing from life as a springboard for all her work.
She explores the feeling of being overwhelmed through her drawing, finding her subjects in the spaces of transition and in the sublime. She couples the spontaneity of the moment with returning to places over and over again, allowing memory and imagination to permeate.
Accolades
Tyga Helme studied Fine Art and History of Art at the University of Edinburgh. She was awarded a full scholarship to study at the Royal Drawing School in London where she won the Machin Foundation Prize. Her artist residencies include Dumfries House in Ayrshire, Borgo Pignano in Italy and Vermont Studio Centre, USA. Her work has been in various exhibitions including at the Fleming Collection in London and Christie's in New York. She currently tutors at the Royal Drawing School.
You can see more of Tyga Helme's artwork at her website and Instagram.