Fair Art Fair x The Auction Collective
07 NOVEMBER 2022 - 28 NOVEMBER 2022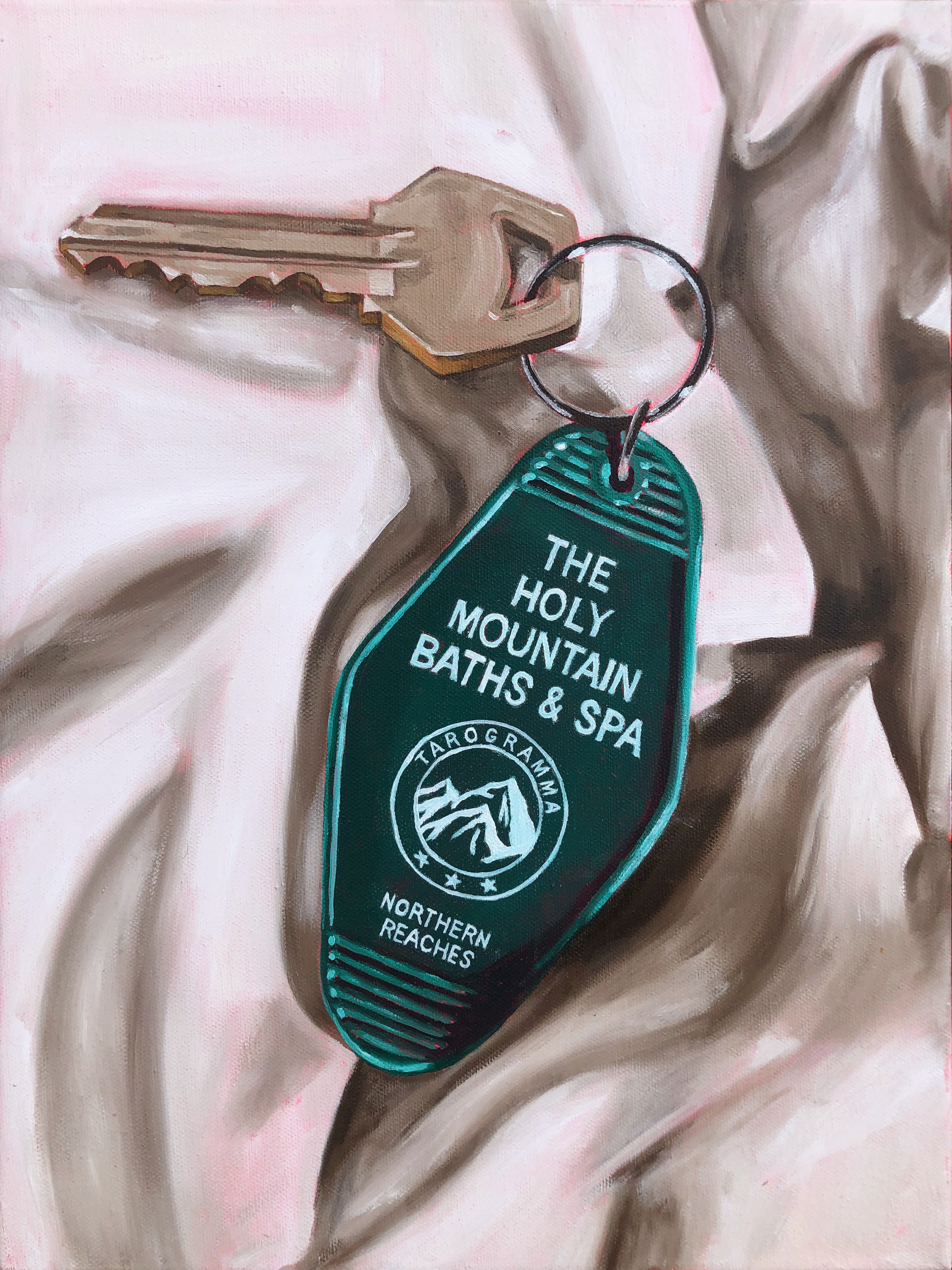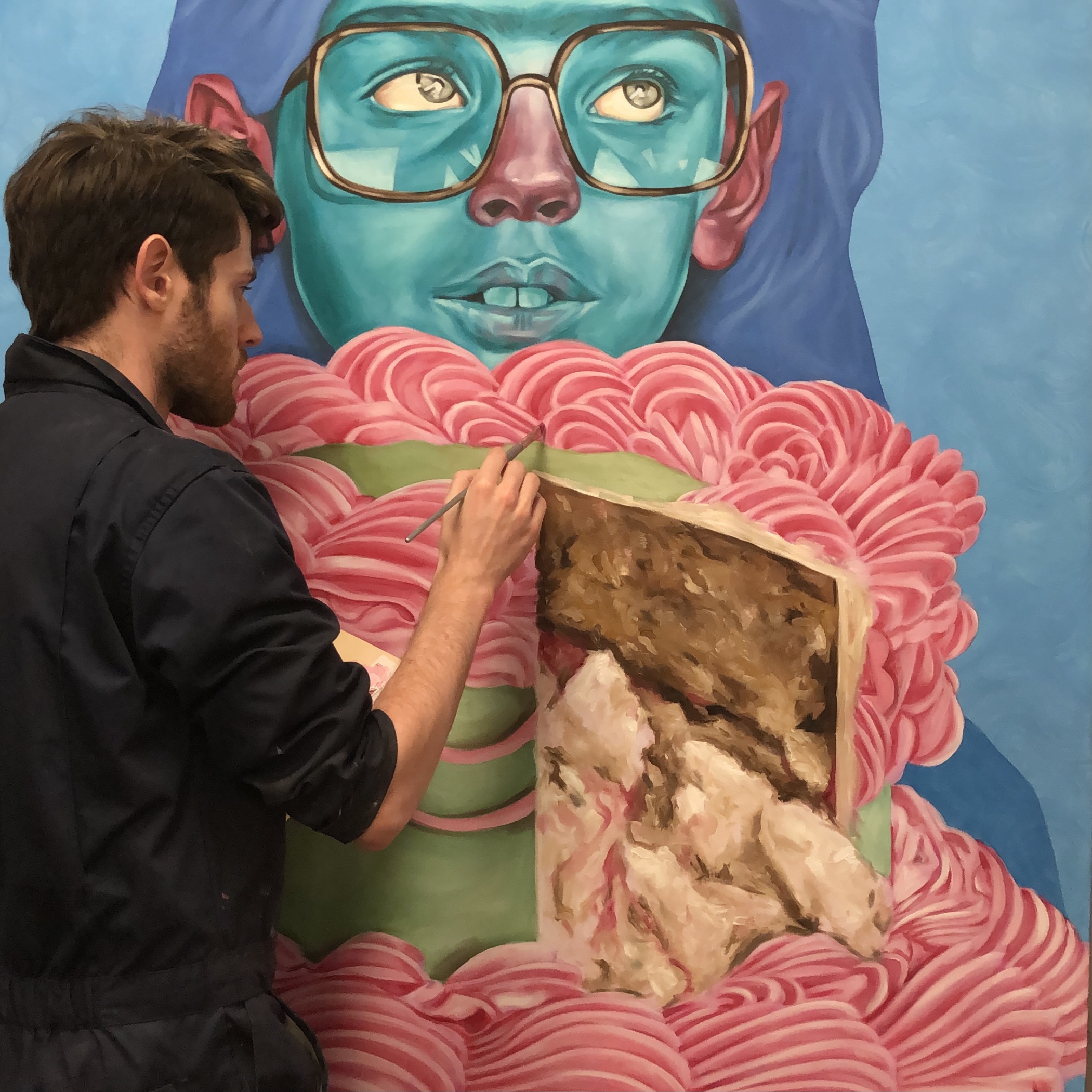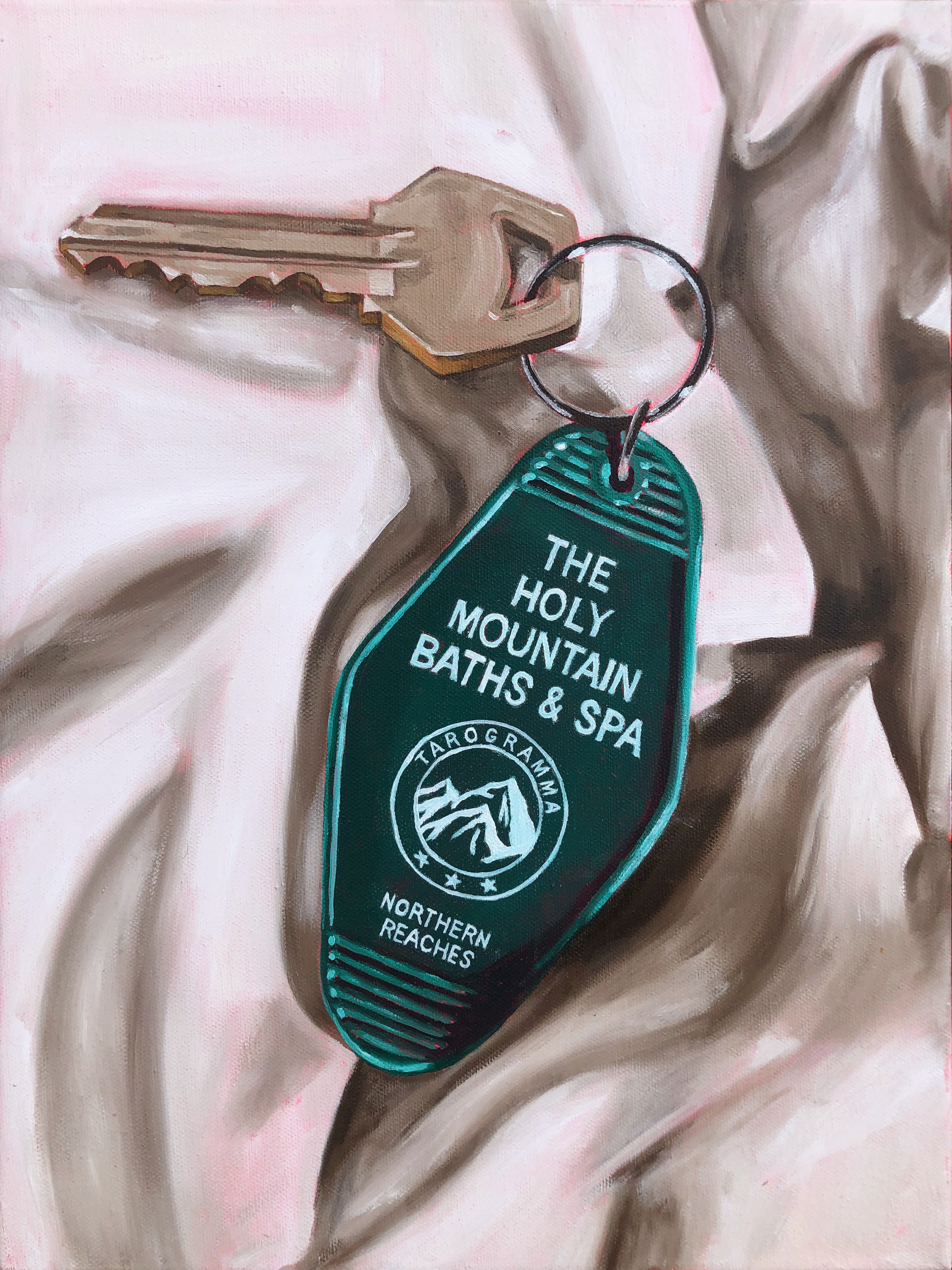 Add to wishlist
34. Damien Cifelli
A locker key for the holy mountain baths and spa
View on FAF App
Signed and dated on the back.
Oil on canvas
30 x 40 cm.
Painted in 2022.
ESTIMATE
---
£1,800 - 2,400
This auction has now ended
Notes
---
Part of my project 'Tarogramma' that explores the people and artefacts of a fictional world. This locker key for 'The Holy Mountain Baths & Spa' is one of the most sought after items in the upper echelons of Tarogramma society.
The waiting list for processing is several years long and applications often go missing. The most common route for entry is through family ties or a well chosen marriage.

Damien Cifelli is a multidisciplinary artist and writer from Edinburgh, now based in London. His work explores a fictitious land named Tarogramma. Referencing the scale and compositions of history paintings and historical sculpture, he has built a detailed culture with its own aesthetic, way of living, and understanding of the world; one that is at once alien, and eerily similar to our own. The work is a visual representation of this alternative society-documentary images of a new world.

Recent Solo Exhibitions
2022 - 'Tarogramma' Liminal Gallery, Margate; 2022 - 'Hidden Door 2022' Old Royal High, Edinburgh; 2022 - 'Tarogramma' Hackney Downs Studios, London ; 2022 - 'Damien Cifelli x Wolf and Badger' Wolf And Badger, Netil House, London.