Fair Art Fair x The Auction Collective
07 NOVEMBER 2022 - 28 NOVEMBER 2022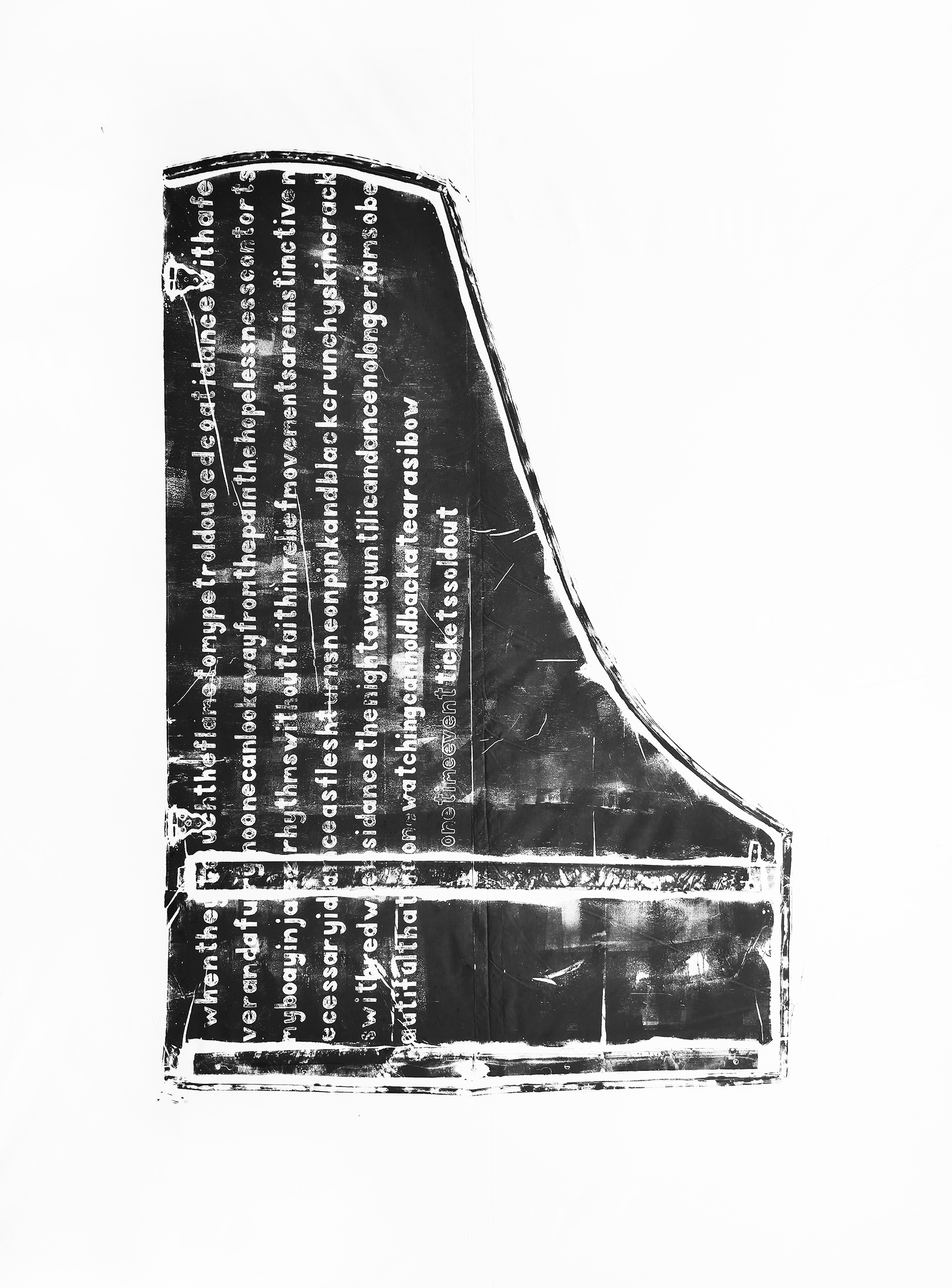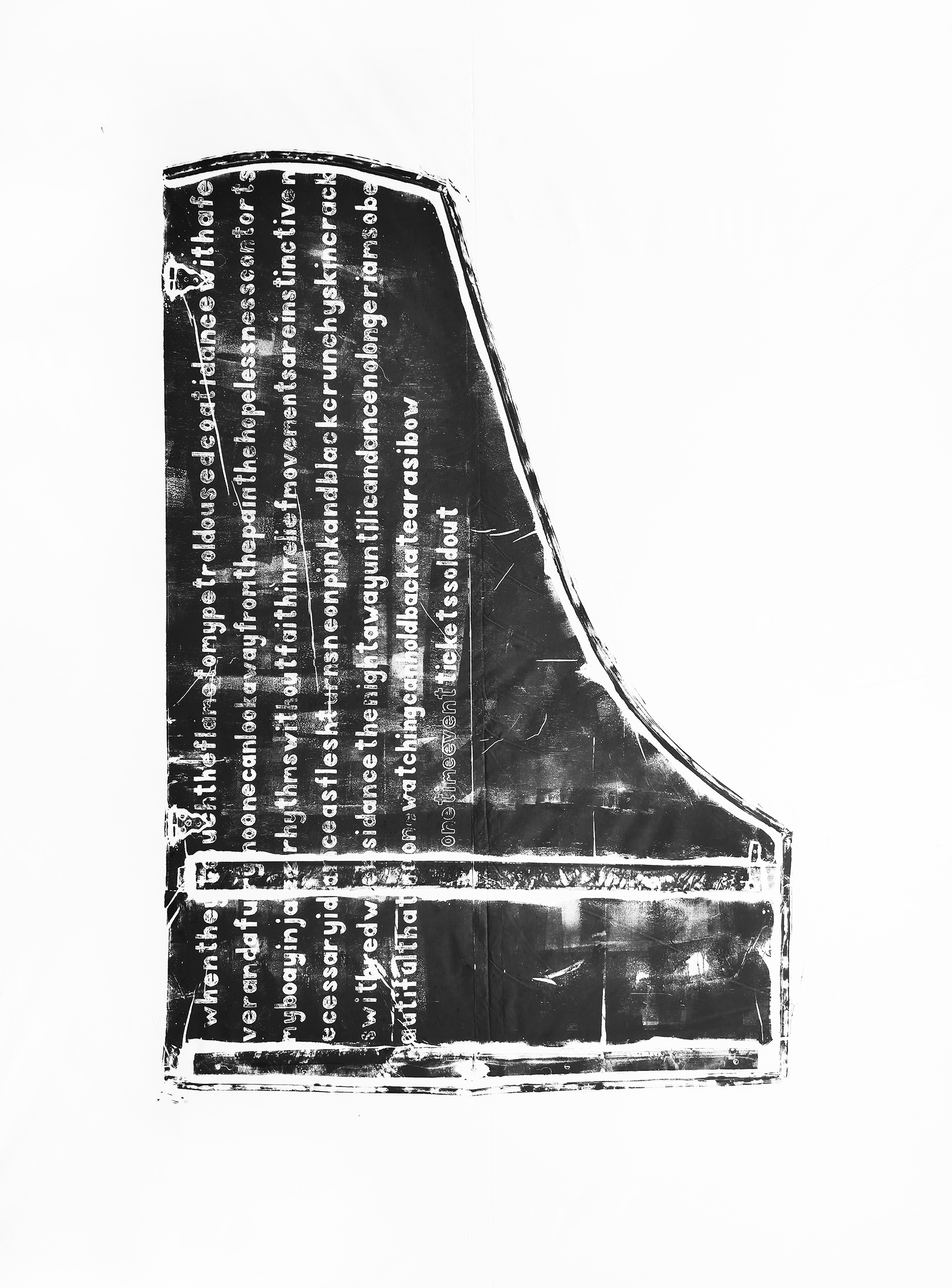 Add to wishlist
24. Jay Price
Redwebsandjassrhythms vII
View on FAF App
Print. (Hand carved grand-piano lid, inked and printed onto fabric)
Image: 201 x 140 cm.
Fabric: 350 x 236 cm.
Printed in 2019.
Edition variable.
3 different editions (variable editions).
1 AP.
ESTIMATE
---
£1,800 - 2,400
This auction has now ended
Notes
---
Hand carved grand piano lid. Inked in traditional relief style, and printed onto fabric.
Text taken from documents the artist kept during a decade of psychotic experiences.
When they touch the flame to my petrol doused coat I dance with a fever and a fury no one can look away from. The pain, the hopelessness contorts my body in jazz rhythms. Without faith in relief movements are instinctive: necessary. I dance as flesh turns neon pink, and black, crunchy skin cracks with red webs. I dance the night away until I can dance no longer. I am so beautiful that no one watching can hold back a tear as I bow. One time event. Tickets sold out.

Price studied at Royal College of Art and University for the Creative Arts, and is a Queen Elizabeth Scholarship Trust Scholar. Price has exhibited in the UK, US, Asia and South America. Awards include Adam Reynolds Award 2022, Young Printmaker Award and being selected for the Daiwa Art Prize among others.
[Not a 'disabled artist'] As a disabled person Price navigates a disabling society making work about ableism, wider discrimination, and their own lived experience with psychosis (schizophrenia), autism, and brain damage caused by the treatments for these conditions: navigating making an alien experience relatable. Working within these areas taught Price to "think outside of the box" as people who are ignored in society have no platform for their message.