Fair Art Fair x The Auction Collective
07 NOVEMBER 2022 - 28 NOVEMBER 2022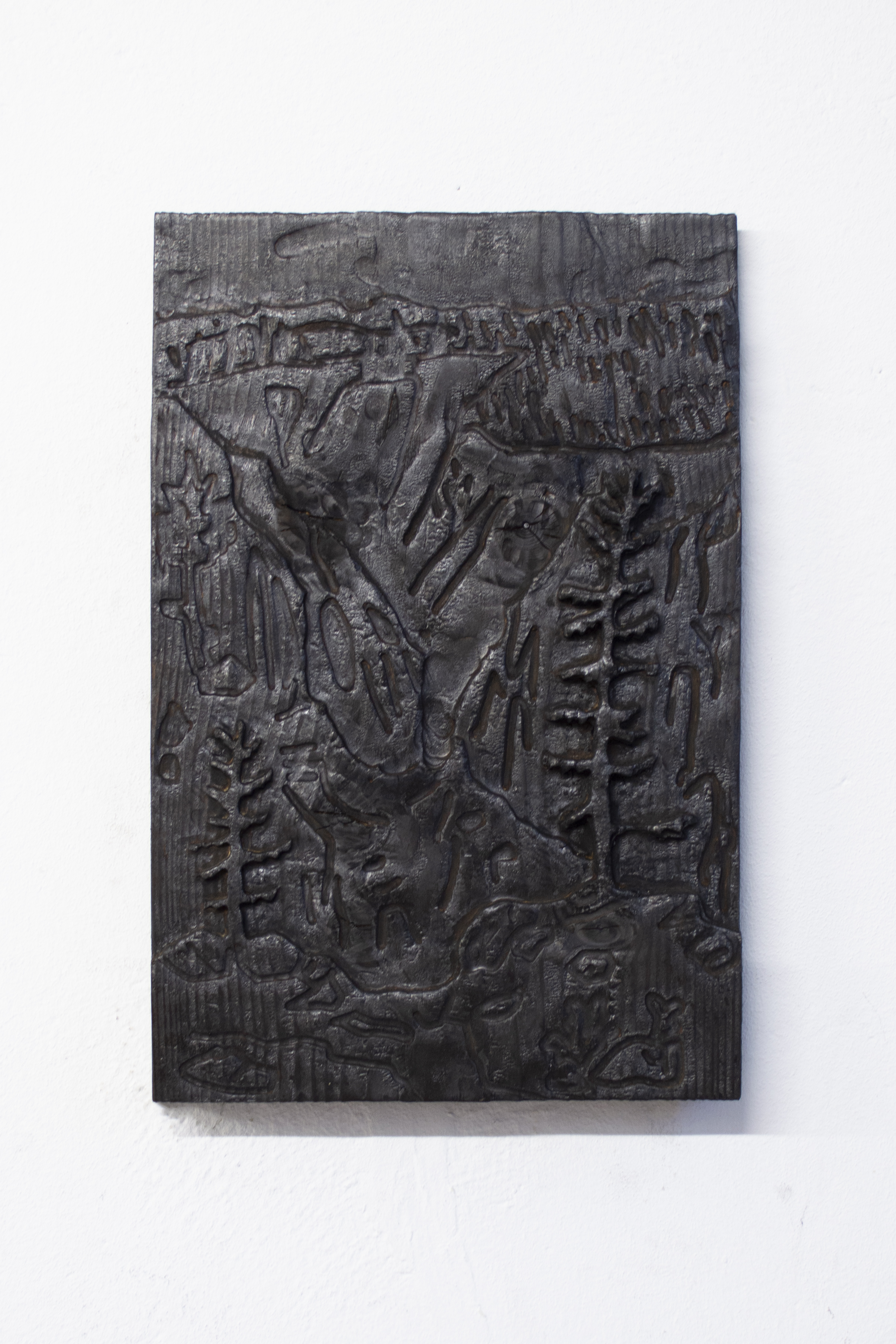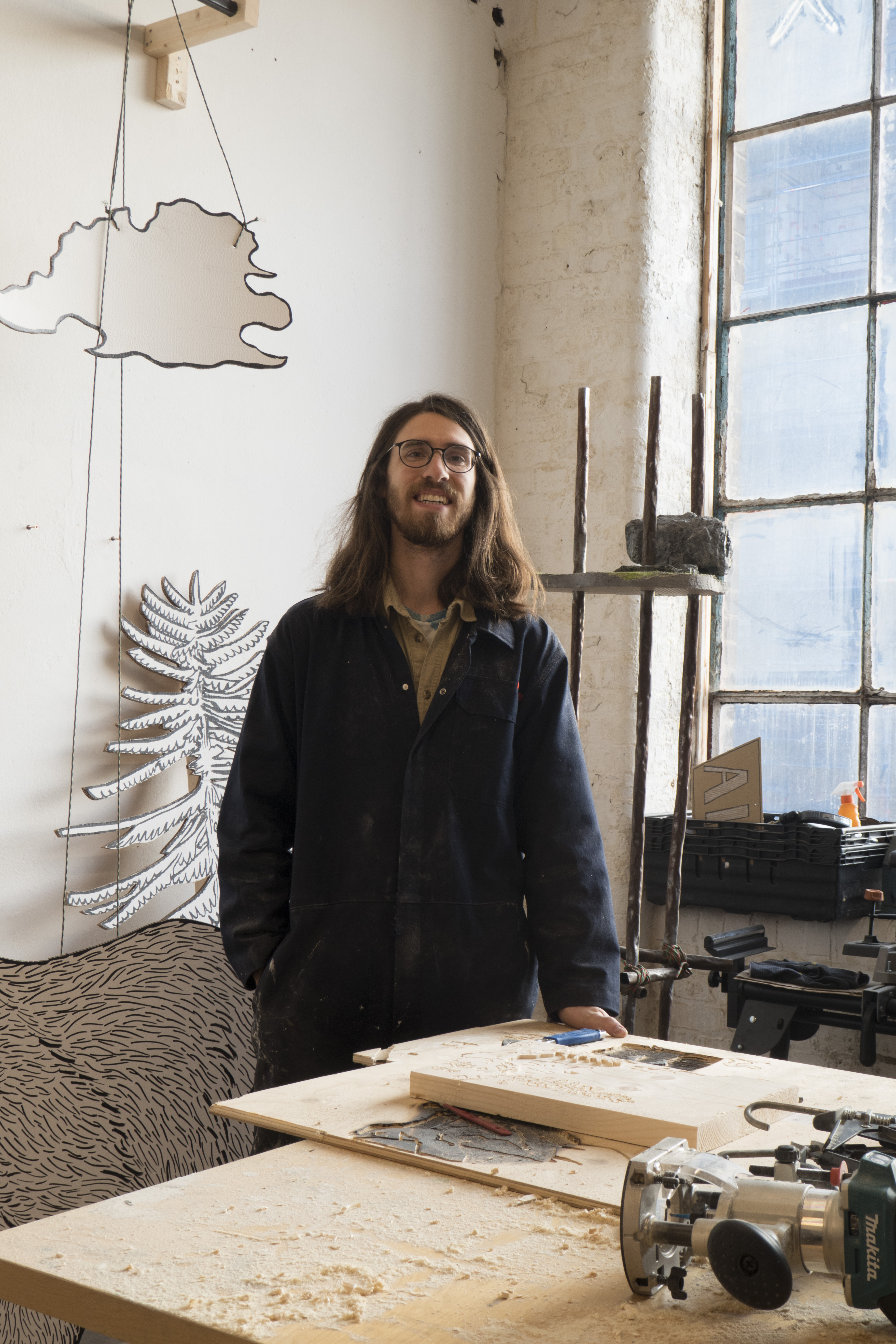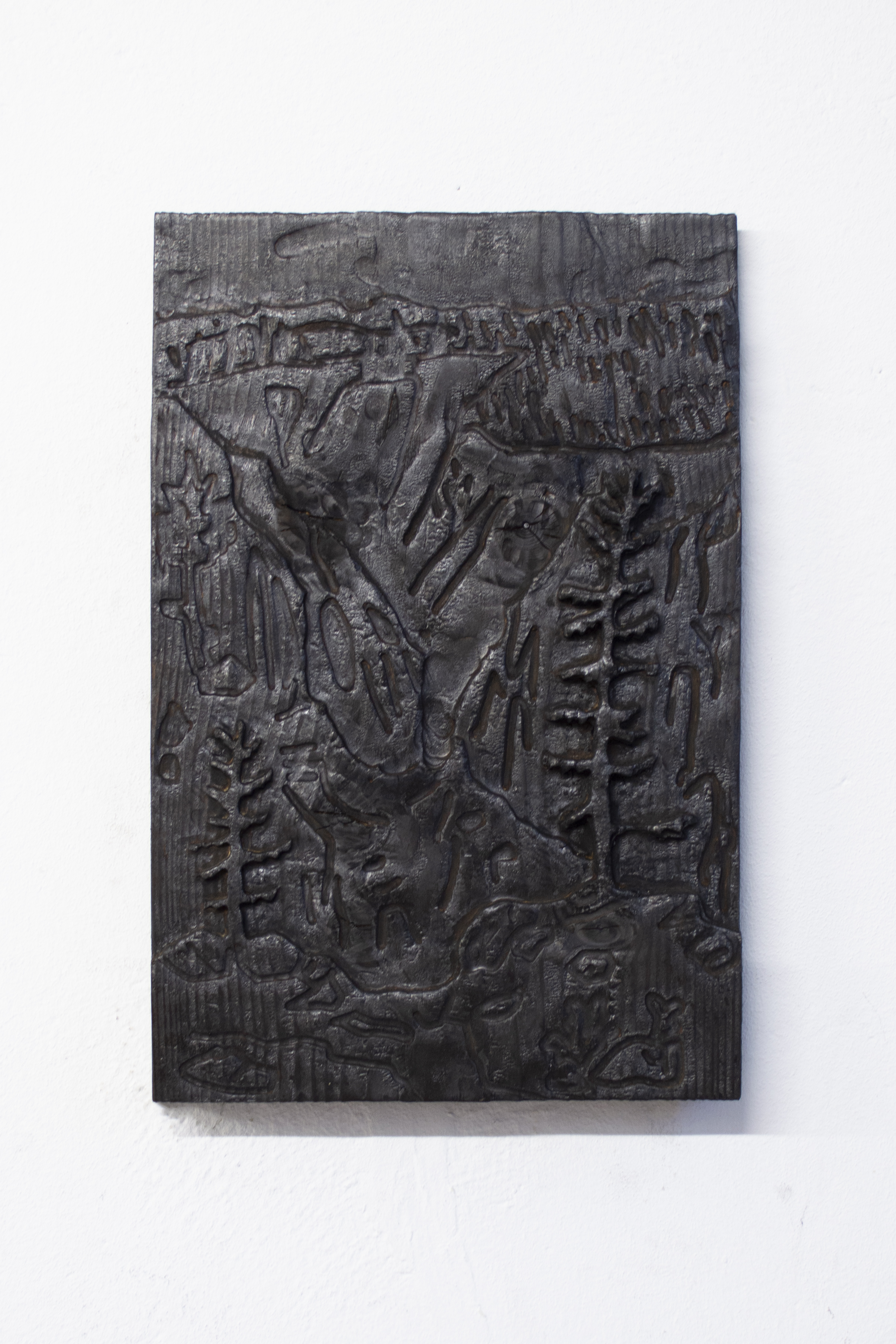 Add to wishlist
60. Sam Carvosso
Wildfire
ESTIMATE
---
£350 - 550
This auction has now ended
Notes
---
The creation of place is at the forefront of my practice, particularly focusing on landscape and wilderness. My practice is research-led and informed by research trips to National Parks, nature reserves, and forests. Using these trips as a point of departure, the work is enveloped in landscape and all the elusive experiences it comes with. The work references the collaboration between on-site research, memory, nostalgia, fictions, online platforms (google images, social media, tourist information websites), and their combined role in creating versions of reality. Can these fragments build an authentic model for place to exist?

Online platforms provide access to an incredible amount of coverage of wild spaces. Images hiding the presence of people and buildings, and blurry images of folkloric creatures in forest and lakes, mystify the reality of these spaces, confirming a desire for an untouched and unknown wilderness. From this, my practice attempts to recognise the ambiguous stance between reality and fantasy, and the impact this has on the way we perceive and interact with landscape.
The perception and creation of wilderness is a broad, on-going body of research that continues to aid the production of work. I aim to recognise our diverse approaches to wild spaces, and the complicated relationship wilderness has with society.

Sam Carvosso is an artist working across sculpture, drawing, video, and installation with a research-led focus. His practice considers the creation and perception of landscape, with a particular interest in wild spaces. The work often references the collaboration between memory, the media (fictional and factual), on-site research and documentation, and their combined role in creating versions of reality.
Sam has received a BA(Hons) in Sculpture at the University of Brighton in 2014, followed by an MA at Royal College of Art in 2017. He has been awarded the Gilchrist Fischer Award (2018), Villiers David Travel Award (2017), Gilbert Bayes Sculpture Grant (2016), and has been selected for residencies worldwide including Rendevous, Grand Teton National Park, Wyoming (2019), Radical Residency, London (2019), British Council SE Asia Research Residency, Myanmar (2016). As part of a two year research project on the perception of wilderness, he used the Villiers David Travel award to interview Park Rangers, writers, and visitors, and spend time in Yosemite National Park and Yellowstone National Park (2018-2019). His recent group shows include Terrestrial Act, Theatre Royal, Newcastle (2021), Off Trail, AIR Gallery, Manchester (2021), and Always Winter, Brooke Benington, London (2020).