Fair Art Fair x The Auction Collective
07 NOVEMBER 2022 - 28 NOVEMBER 2022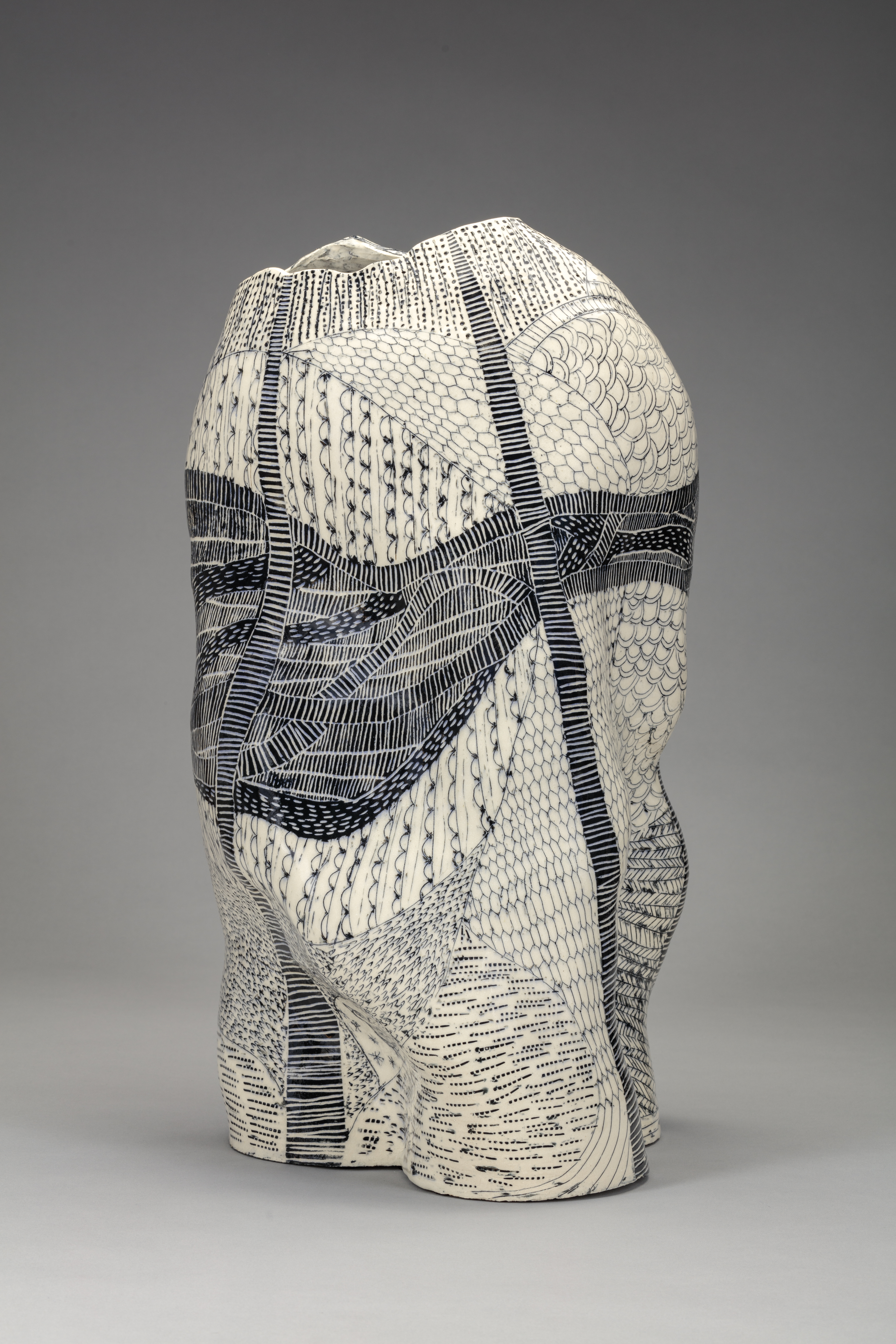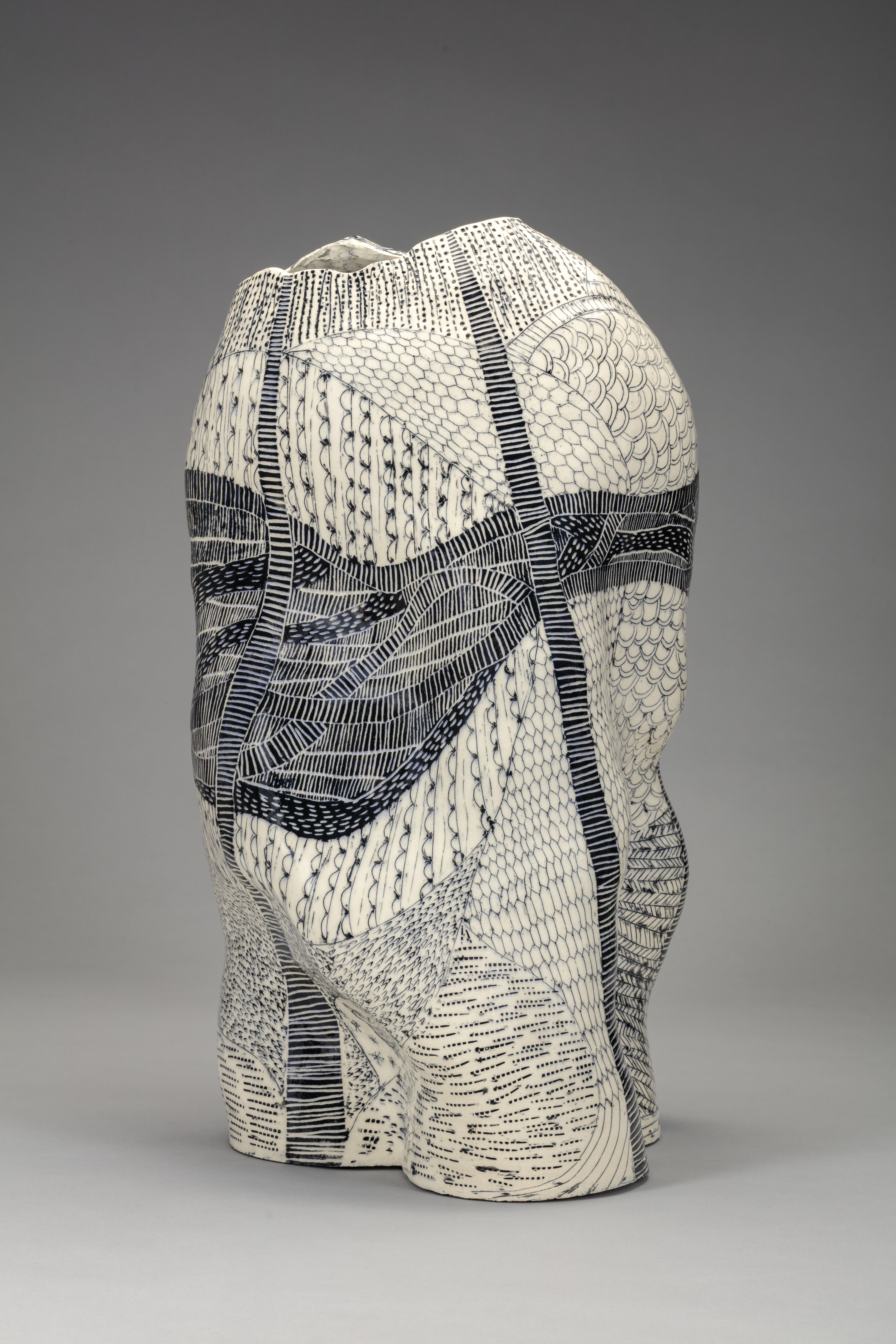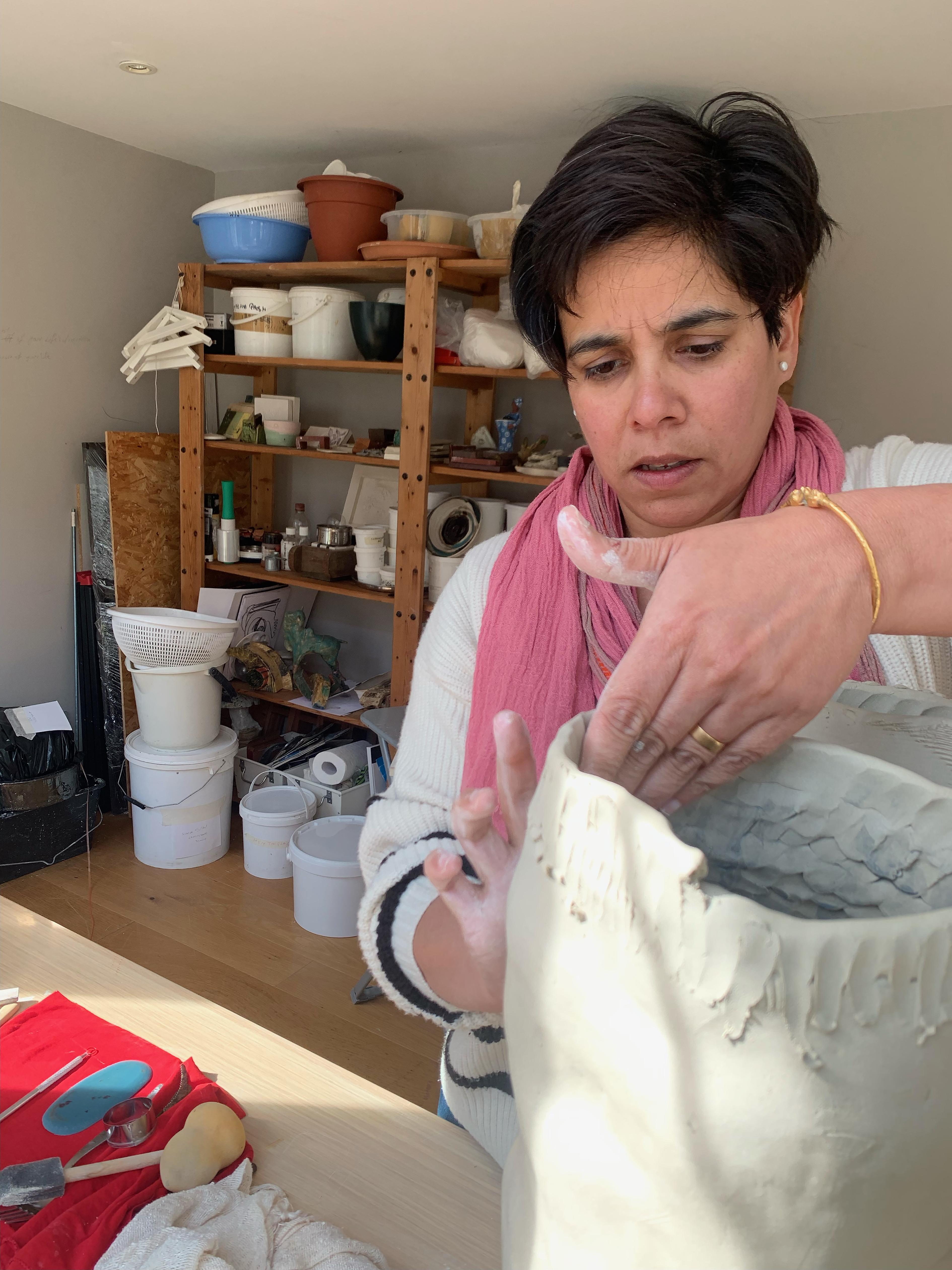 Add to wishlist
2. Srabani Ghosh
Garima
View on FAF App
Artist maker's stamp at the bottom of the work.
Glazed Stoneware Ceramic
54 x 28 x 31 cm.
Created in 2020.
This work is unique.
ESTIMATE
---
£4,000 - 5,000
This auction has now ended
Notes
---
A female Indian artist based in London, working across ceramic and paper media, I combine intricate traditional craft processes and multiple materials moulded in unexpected ways to retell stories of everyday moments. Born of the habit of collecting stories, my work often manifests as a series of unusual forms that are iterations of broader themes, which often have nuances of wider socio-political current events. The compulsion to tell these stories is a labour of love that can take me to places with my art that can be all-consuming in terms of time and scale and energy. My work aims to present audiences with a recognisable visual that sparks instant curiosity for the underlying narrative.
Firing from a site with century-old ceramic activity, I place my practice at heritage brickworks HG Matthew in rural Buckinghamshire where I am able to challenge the boundaries of scale and form normally associated with ceramics. I predominantly work with glazed stoneware ceramics combined with overlooked traditional techniques of coloured slip inlay and sgraffito to achieve richly embellished monochrome surfaces. My work is characterised by fluid forms resembling flowing garments, but I have more recently started moving towards abstract figurative sculpture.My work in all its forms carries, as its hallmark, an abundance of pattern, detail and symbolism rooted in my Indian heritage.
Made in the year spanning the Pandemic, Freedom's Flight is an emotional recount of this time. The series plays on the duality of the words, Freedom and Flight. Made of ceramic sculptures and large-scale mixed media works on paper, it explores the assault on sensibilities when personal spaces and freedoms are curtailed. All normality suspended, this time has paradoxically given some the freedom to opt for a different way, the freedom to fly in the choices they take forward. Stories of both these conflicting emotions find expression in this body of work.
Garima, one of 12 ceramic sculpture in the Freedom's Flight series created during the pandemic year 2020-21. Normally the naming of the working can happen quite a way into the process. It is rare that I know the name of a ceramic work as soon as the form takes shape and before the surface is worked on. Garima was one such rare being when her name came to me as soon as she took shape. Her form of such uncommon grace and fluidity in her unembellished state, it she could have but only one name - Garima