Fair Art Fair x The Auction Collective
07 NOVEMBER 2022 - 28 NOVEMBER 2022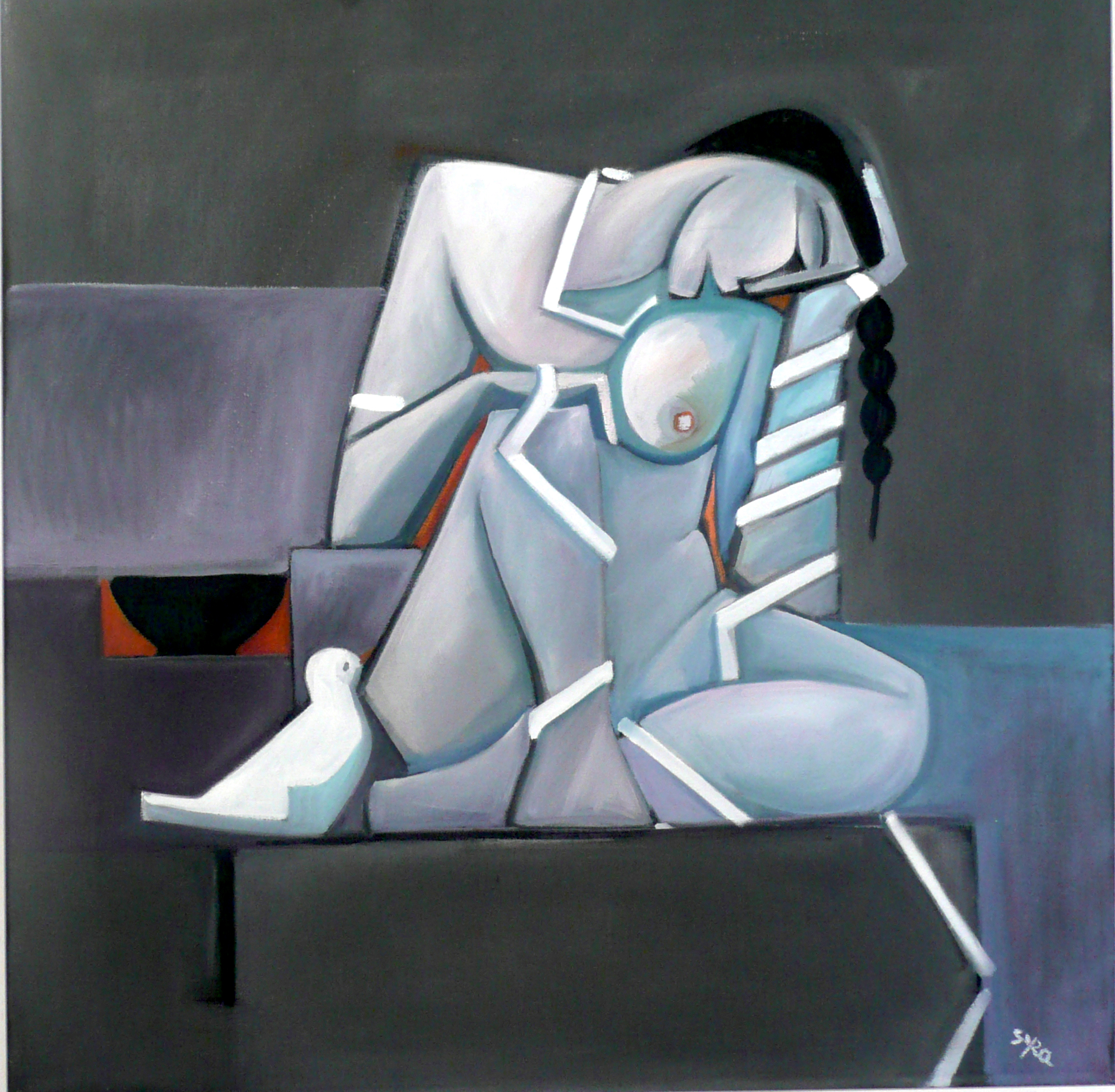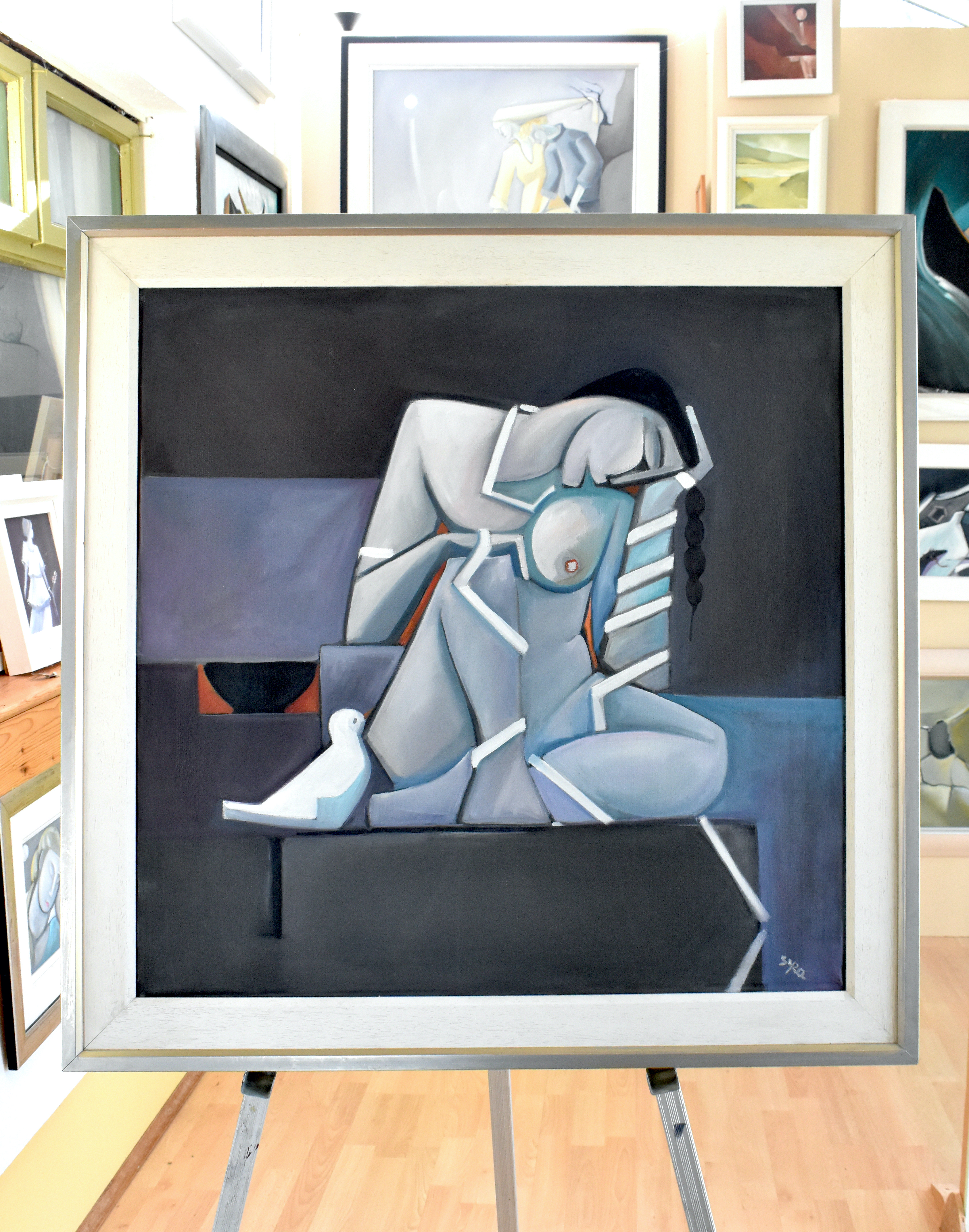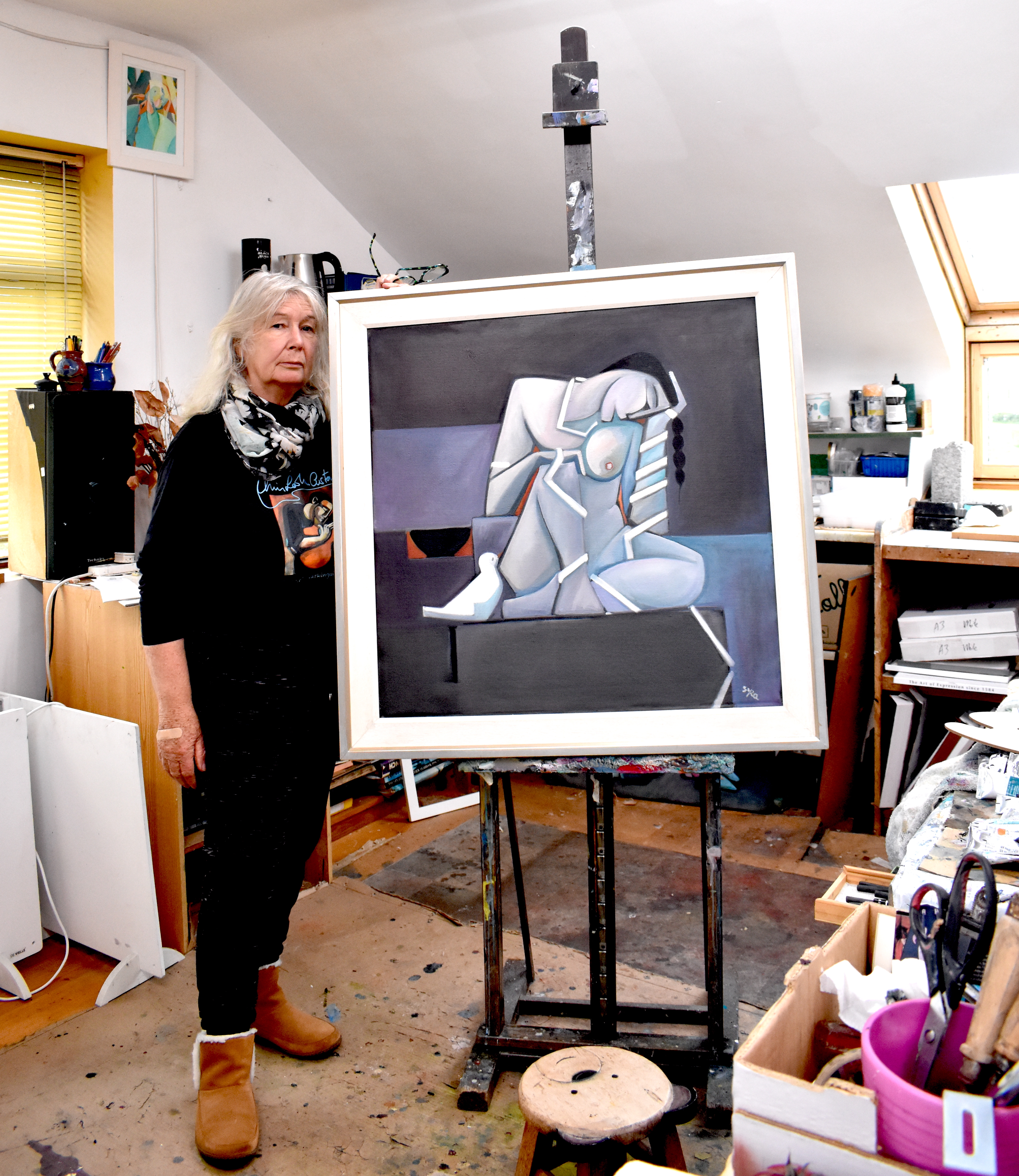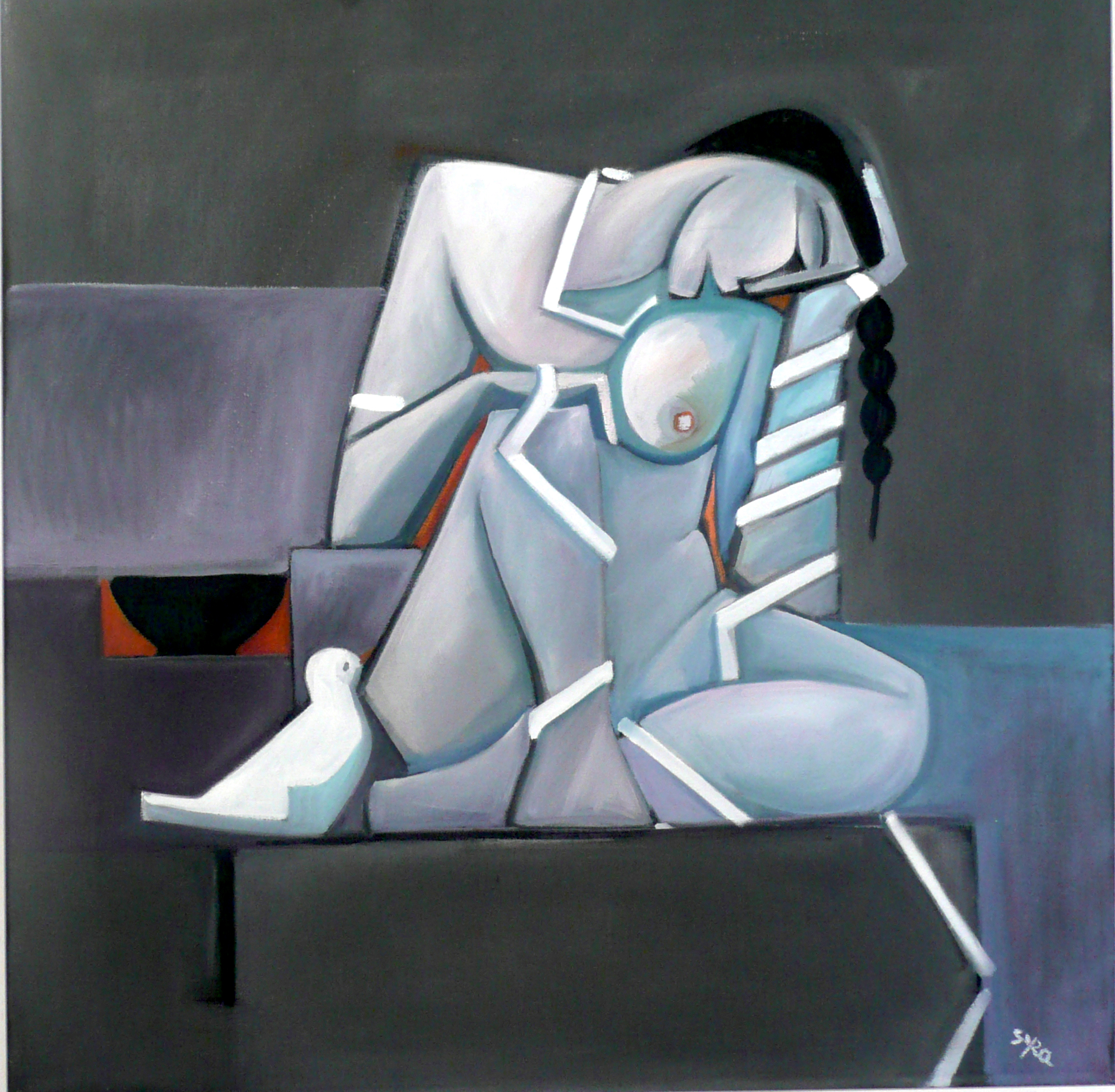 Add to wishlist
17. Syra Larkin
Tender to The Touch
ESTIMATE
---
£1,600 - 2,400
This auction has now ended
Notes
---
Tender To The Touch is a response to both the fragility and strength of women. Dedicated to all the women who are struggling for equal rights and opportunities. I actually started painting this painting over a decade ago but revisited it this year. The painting seem particularly relevant given recent world events regarding women.
A Woman's Soul is Tender To The Touch
Formed by nature, soft as a white cloud,
hard as black granite and as brittle as thin ice.
Weak as the winter sun and as strong as a hurricane.
Bending to desire and full of constant longing.
A woman's soul is wrapped in time.
Sealed with a memory all its own,
of women old and young, long forgotten.
The good, the brave, the wise, the sad, the happy,
the playful, the angry, the beaten.
All the women who lived and breathed ,
wept and laughed, gained and lost.
Their souls live on in mine, a common bond of women.
I hear the stories they carried and once told.
A heart beat of memories passed on within a
woman's soul, their gift to me for all eternity.

The wonderful thing about all art is it allows you as an artist to express your inner thoughts, feelings, ideas without inhibitions . Emotions that are normally difficult to express can be conveyed in art /poetry/ music in away that allows the audience to make their own connections to these emotions . It is a privilege to be an artist!