Fair Art Fair x The Auction Collective
07 NOVEMBER 2022 - 28 NOVEMBER 2022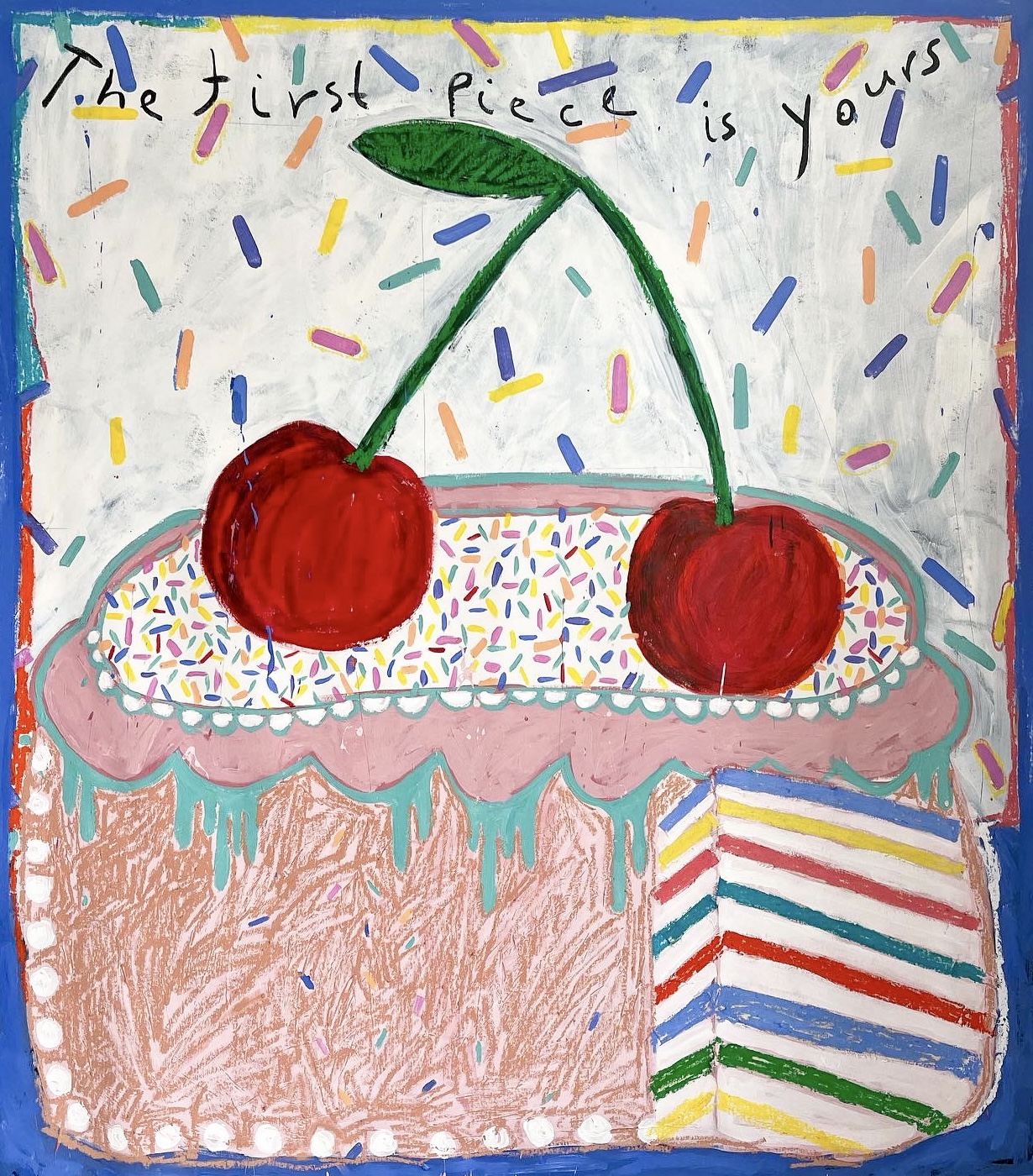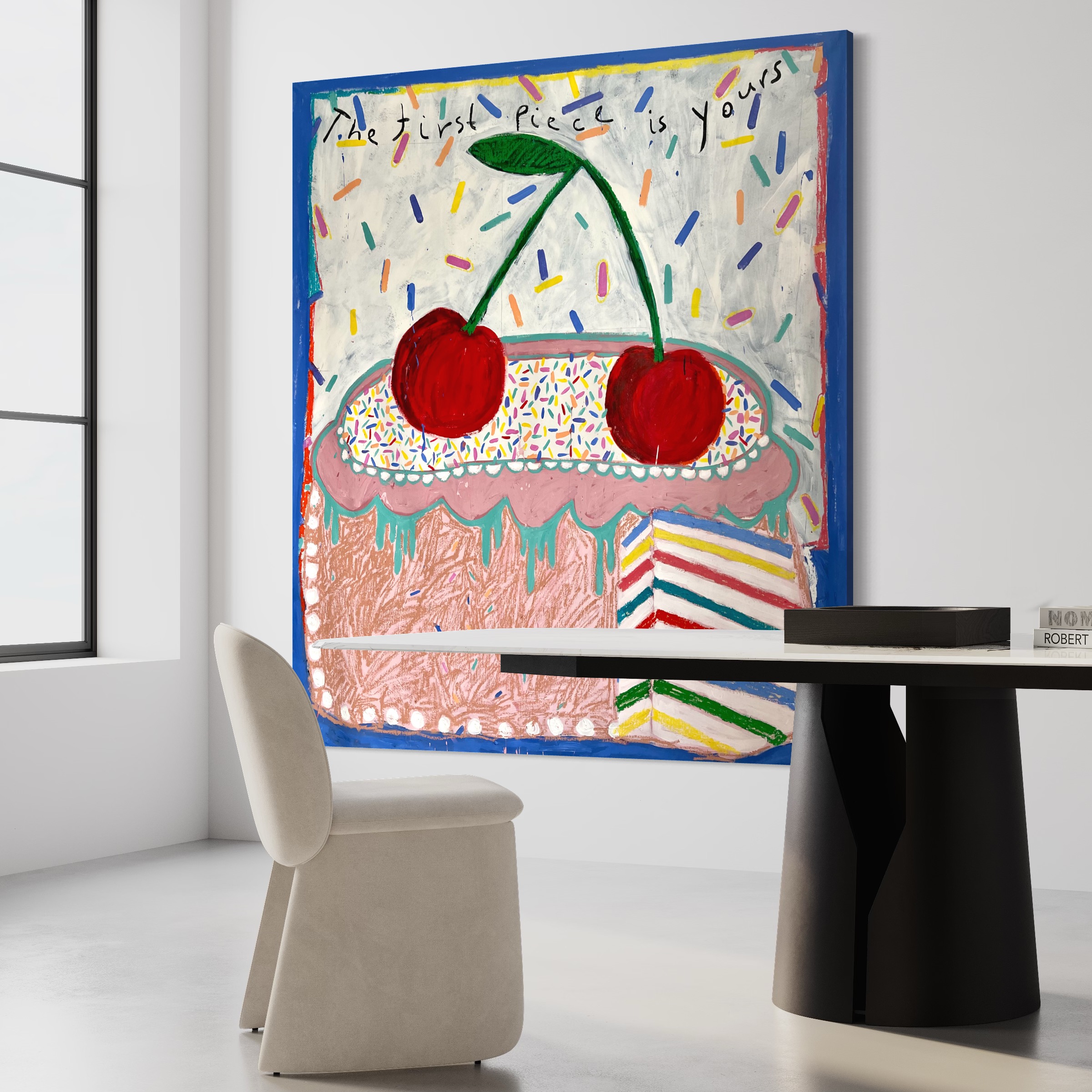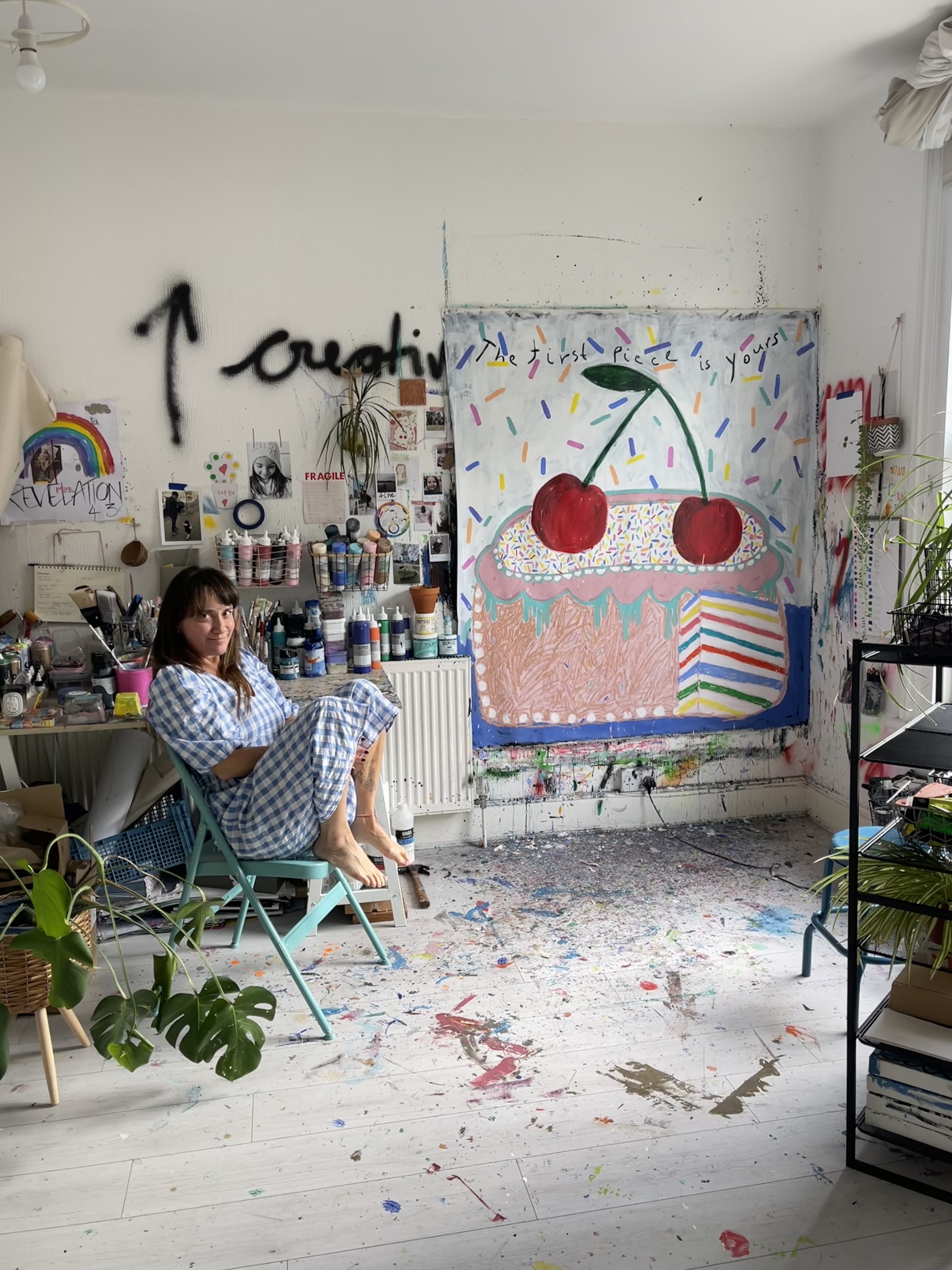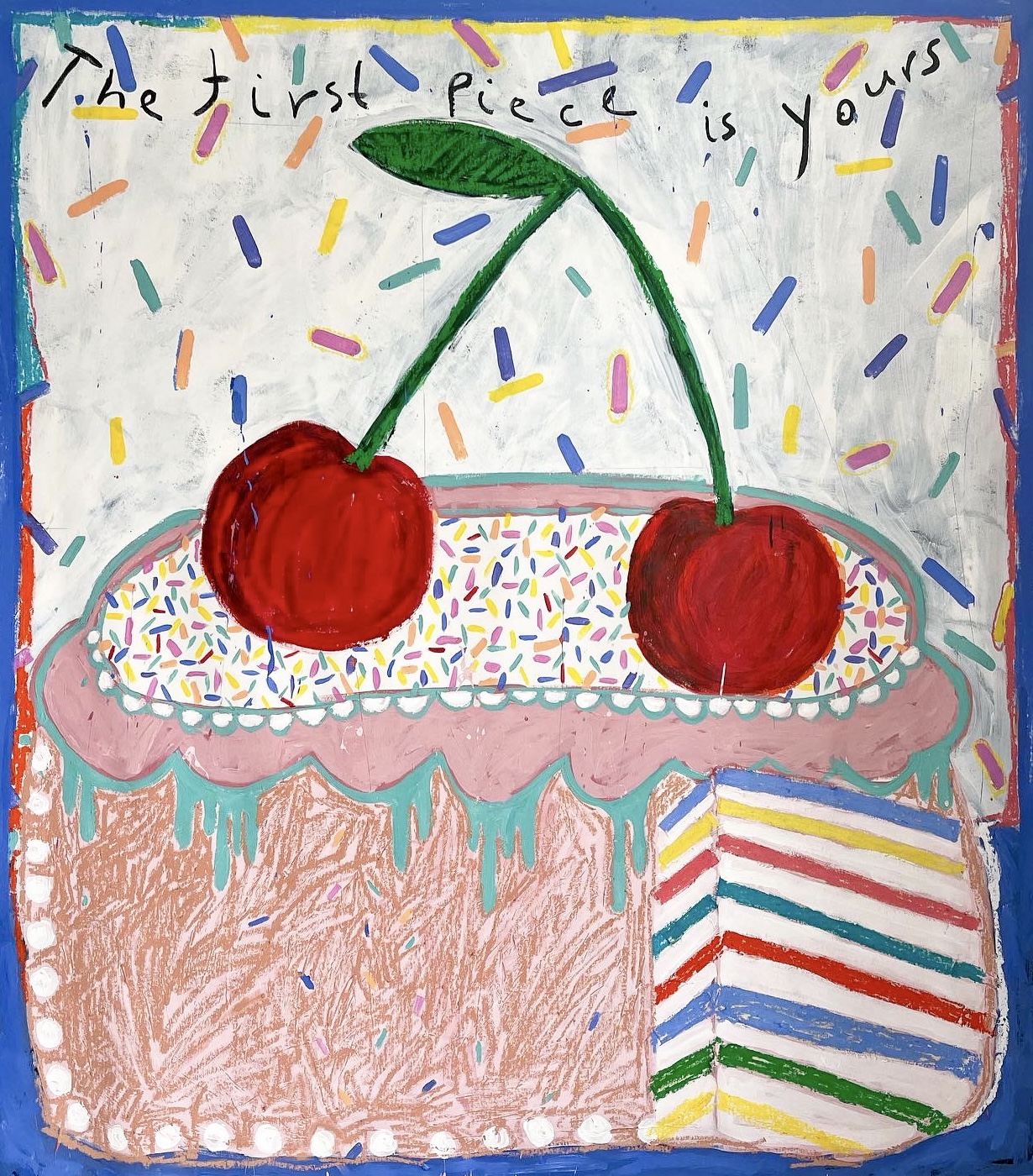 Add to wishlist
31. Aline Gaiad
The First Piece is Yours
View on FAF App
Signed and dated at the back
Acrylic, oil pastel and raw canvas collage on canvas
160 x 140 cm.
Created in 2022.
ESTIMATE
---
£2,200 - 3,500
This auction has now ended
Notes
---
This artwork was created from a miniature series called Cherries On Top. Once I finished painting the miniature versions (12 artworks sized 25x25cm) I could not hold myself but making a large scale of it. The painting has a sliced cake area, where you can visualise a sponge cake texture achieved by collaging raw canvas and applying oil pastel on it. It's delicious!
Finally the painting also synced with my grandmother's 93rd birthday, which made it even more special to me.

My approach to art is extremely intuitive and raw. I create from my day to day life my own version of reality. My own dimensions, my own colour, texture and patterns. As Pablo Picasso once stated: "I paint objects as I think of them, not as I see them".

Accolades

I began my early career as a photojournalist back in 2002 and transitioned to painting inspired by my grandfather who was a painter and my parents as collectors. My artwork can be found exclusively in my social media, my website and The Fair art Fair.