Me, My Brain, and I
14 DECEMBER 2022
Christie's London
Live Streamed Auction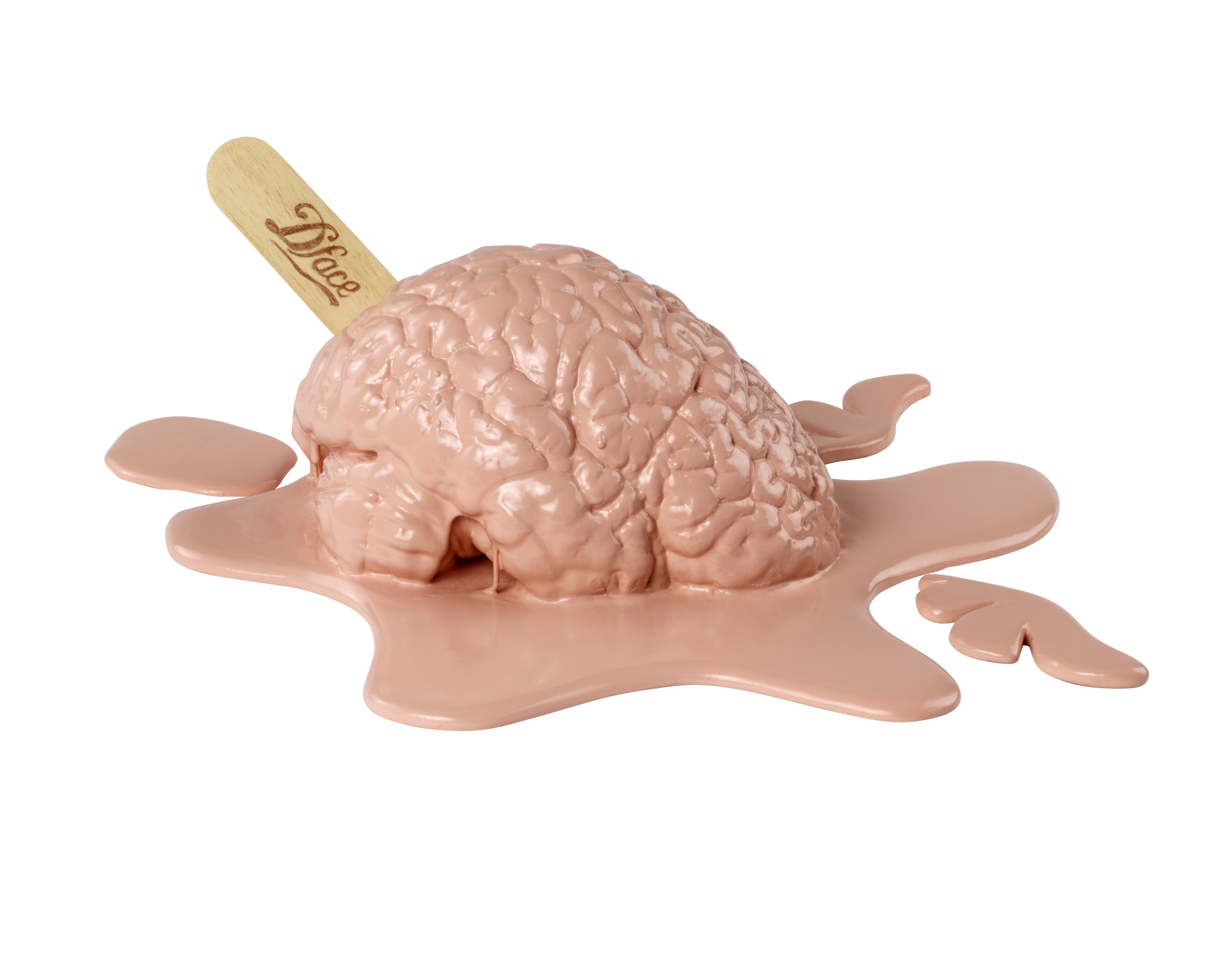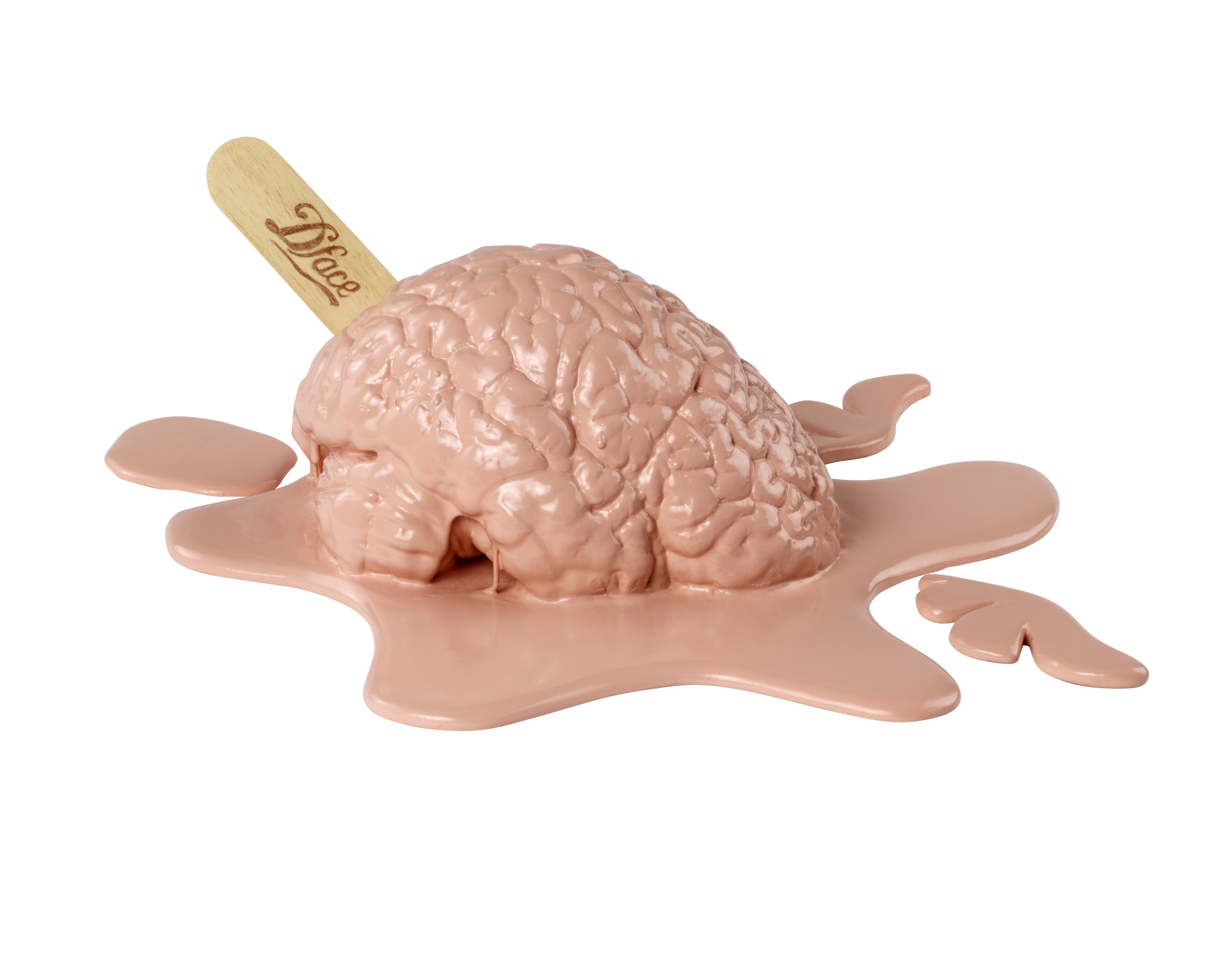 Add to wishlist
3. D*Face
Brain Freeze
Signed on top
Acrylic and enamel based paints on moulded resin and wood
13 x 26 x 28 cm
2021
Plinth and perspex case included.
ESTIMATE
---
£2,000 - 20,000
View shipping costs
Notes
---
"Otherwise know as an "ice cream headache", we've all suffered the fate of too much too quick. Luckily it only ever lasts a few seconds and you're back to shovelling more ice cream in. Gives you a glimpse into how fragile we can be though, and having a mum who suffers from Parkinson's, it's a constant reminder to appreciate your's and other's mental well-being for the amazing yet transient thing that it is."

Instantly recognised as one of the UK's most prolific Urban Contemporary artists, D*Face (Dean Stockton) has occupied the forefront of his practice since his first sell out show in 2005. Born and raised in London, his childhood interests of graffiti, Californian skate culture and punk aesthetic were well nurtured from an early age. After learning to screen print his own stickers, he took the public domain of the street as his canvas, blending art, design and graffiti in a manner that pre-dated the emergence of street art as it is known today. His murals can be found across the globe and his subversive-pop style and iconic D*Dog logo have become an inseparable part of British Urban art and its ever expanding medium.
Accolades:
D*Face has exhibited around the world and painted in excess of one hundred murals over the course of his career. In terms of artistic and cultural collaborations, D*Face has worked on countless projects with the likes of Shepard Fairey, Banksy, Blink-182 and Triumph Motorcycles, just to name a few.
D*Face is also founder and owner of his own London gallery, StolenSpace, which has been host to countless artists from the Urban Contemporary scene, both established and emerging alike. As the first of its kind, the gallery represents a significant cultural landmark within the history of the movement and continues to define it moving forward.
@dface_official
dface.co.uk