Me, My Brain, and I
14 DECEMBER 2022
Christie's London
Live Streamed Auction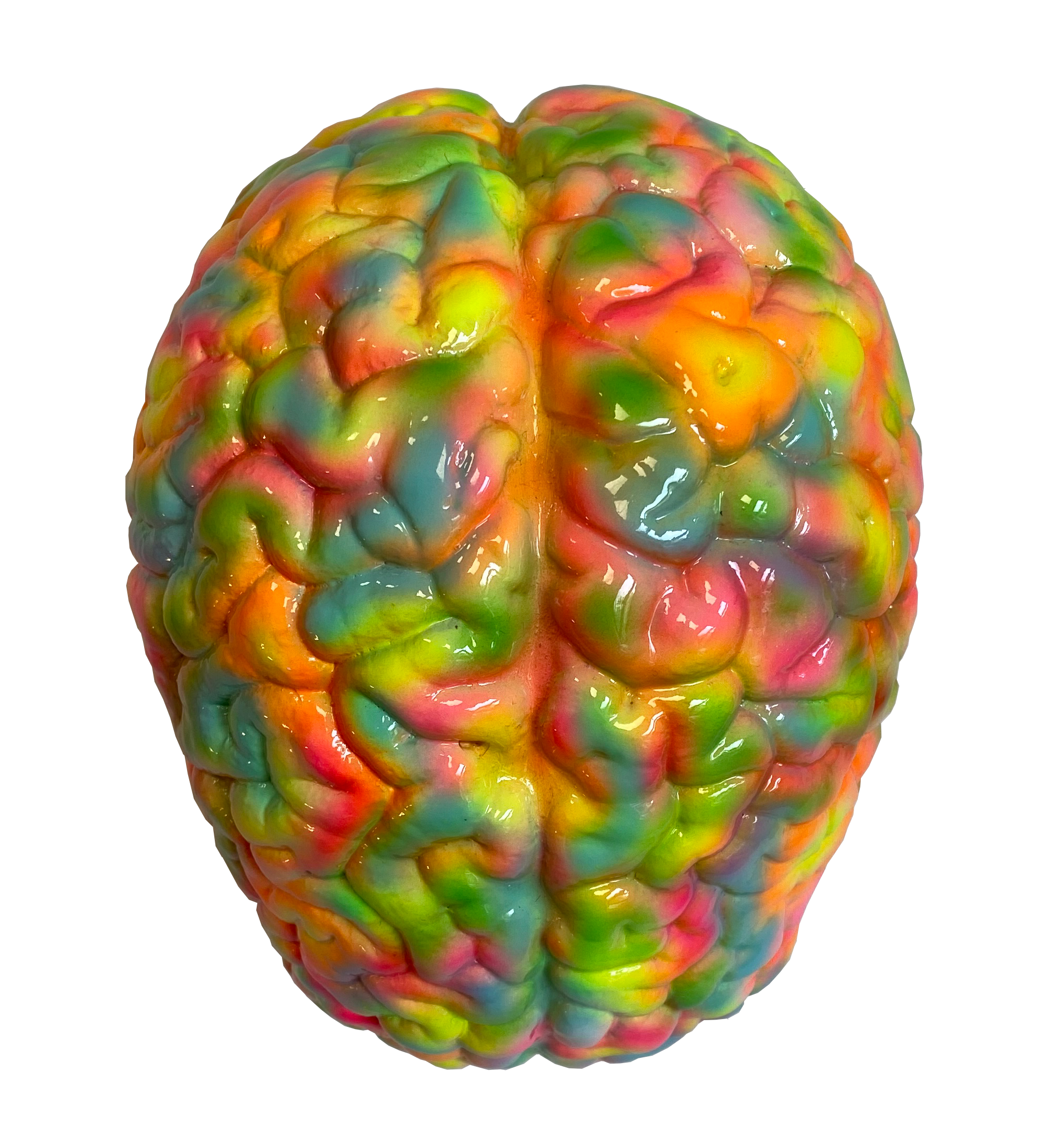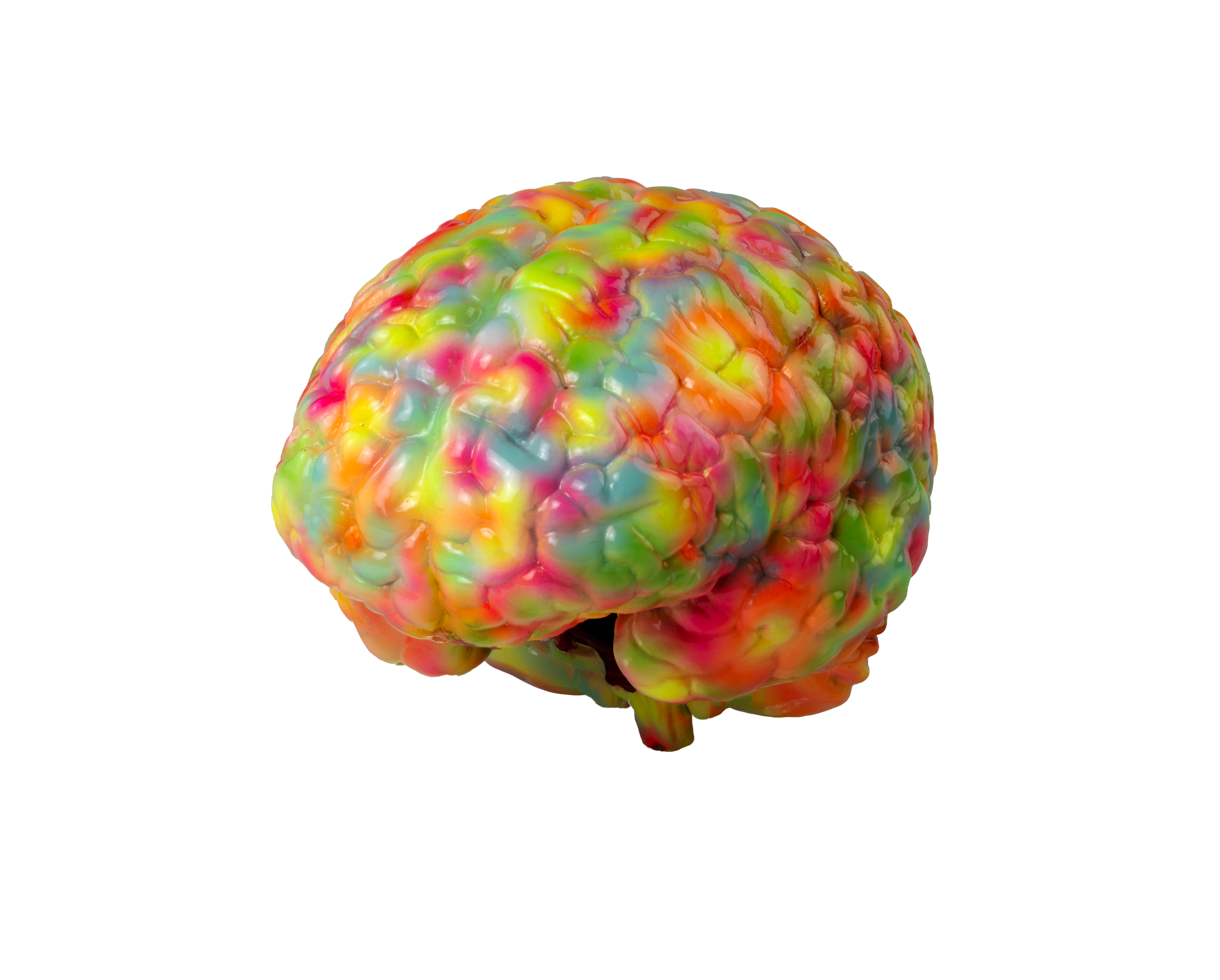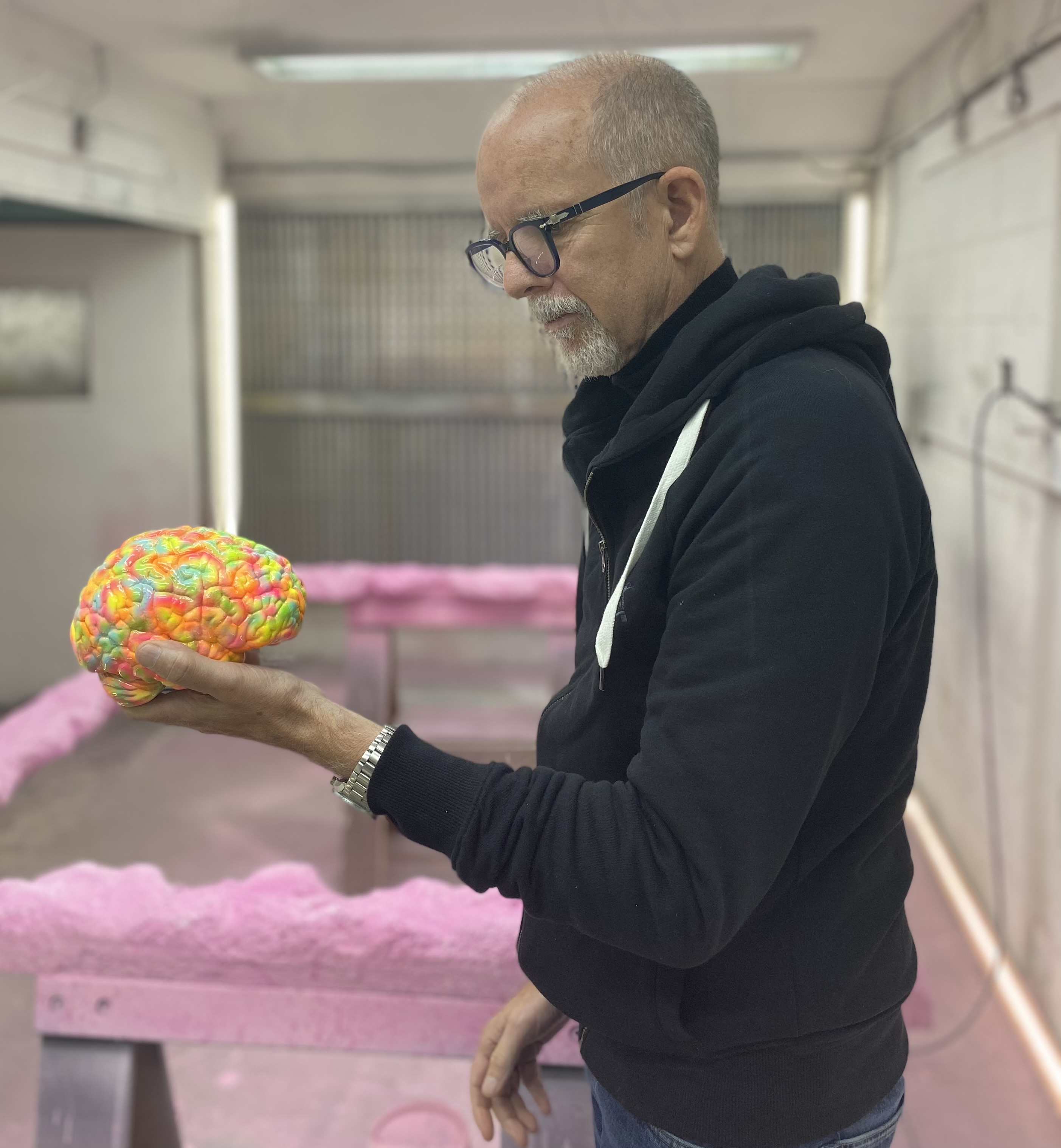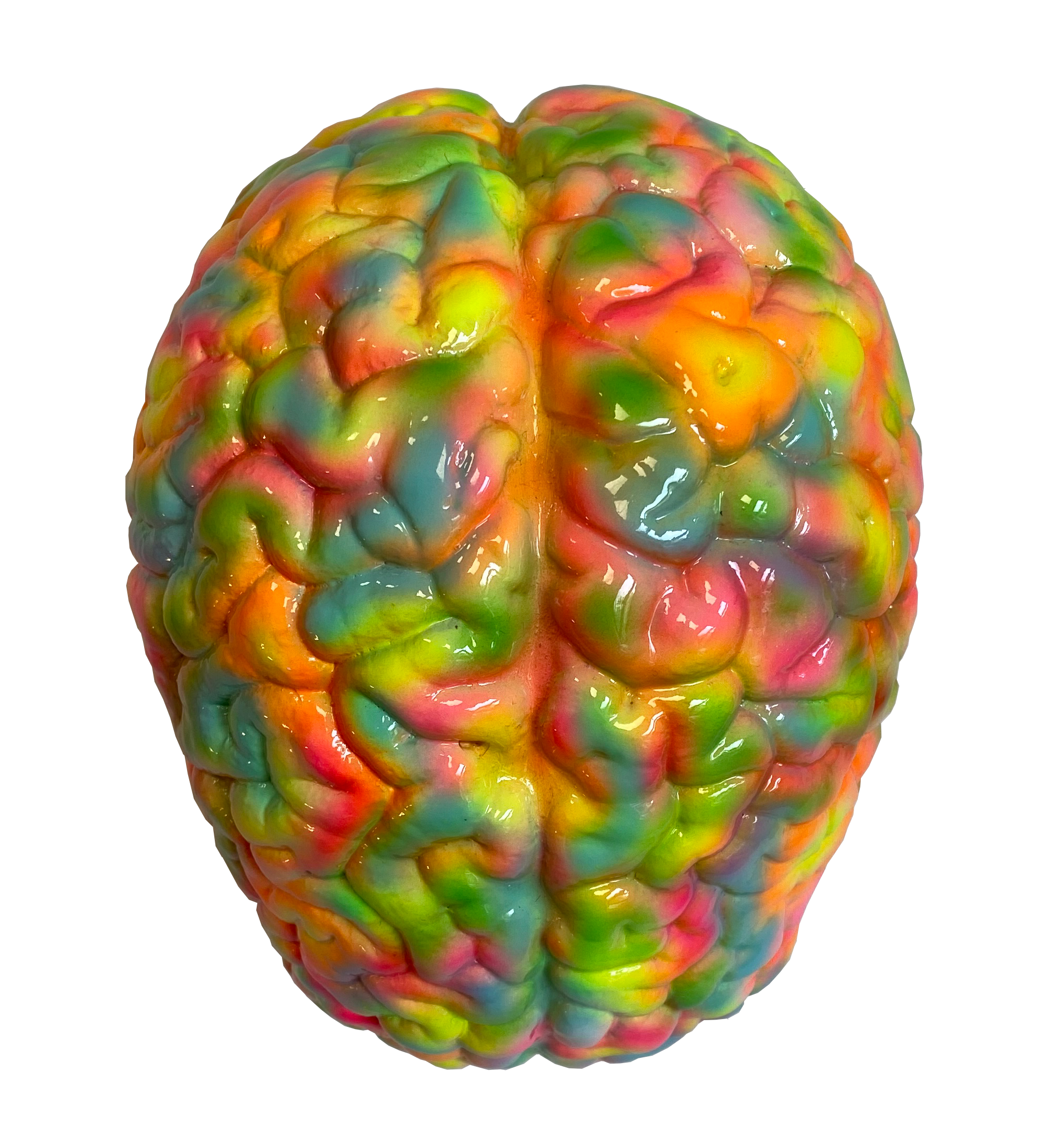 Add to wishlist
1. Alex Echo
Tremor
Unsigned
Spray paint, automotive, lacquer. Brain embedded with electric motor, miniature fly-wheel 9v battery, and programmable frequency modulation chip.
9.5 x 17 x 14 cm
2021
Plinth included.
ESTIMATE
---
£2,000 - 20,000
View shipping costs
Notes
---
"I have Parkinson's and it's literally trying to kill me, its method, death by an infinite number of embarrassments, indignities and accelerated body disintegration. But I'm fighting back! My mind is full of colour and life, even though my brain has thrown me to the floor with uncontrollable tremors. My sculpture lays on the ground shaking, its plinth has toppled over too. The true visual narrative of living with Parkinson's.
The will to make art, is the will to live!"

Alex has been creating art for four decades. His prestigious career has seen him work on projects with Paul Smith, Paul Weller and the Glyndebourne opera house and design a bespoke guitar for Eric Clapton.
The American-born philanthropist combines art history with references to pop culture and iconography. He is particularly inspired by the simplicity and boldness of stripes, citing Morris Louis (Bernstein), Barnett Newman and Agnes Martin as influences.
In 2019, Alex Echo was diagnosed with Parkinson's. Echo has worked relentlessly for various charities and institutions, working with Parkinson's UK over an array of different fundraising projects including a collaboration with NEXT, Hydrow and contributing to Me, My Brain and I.
Accolades:
Alex has created the principle designs for the Paul Smith "Couture Women's Wear Collection", which sold in locations around the world in 2011. He painted a bespoke guitar by request of Eric Clapton, which was played by Clapton and later sold at auction to benefit the Crossroads Centre in Antigua, a rehab facility founded by Mr. Clapton and In 2015 he worked with HRH Prince Charles and The Elephant Family Foundation in London, creating a one of a kind TUK TUK that was auctioned at the private residence of Prince Charles.
In 2020 Alex created and permanently installed 89 Large Scale Works of Art into London's newest hospital The NHS - UCLH Grafton Way building. This installation helped win the European Healthcare Design Award 2021 for Interior Design and the Arts.
@alexechostudio
Alexecho.com