Me, My Brain, and I
14 DECEMBER 2022
Christie's London
Live Streamed Auction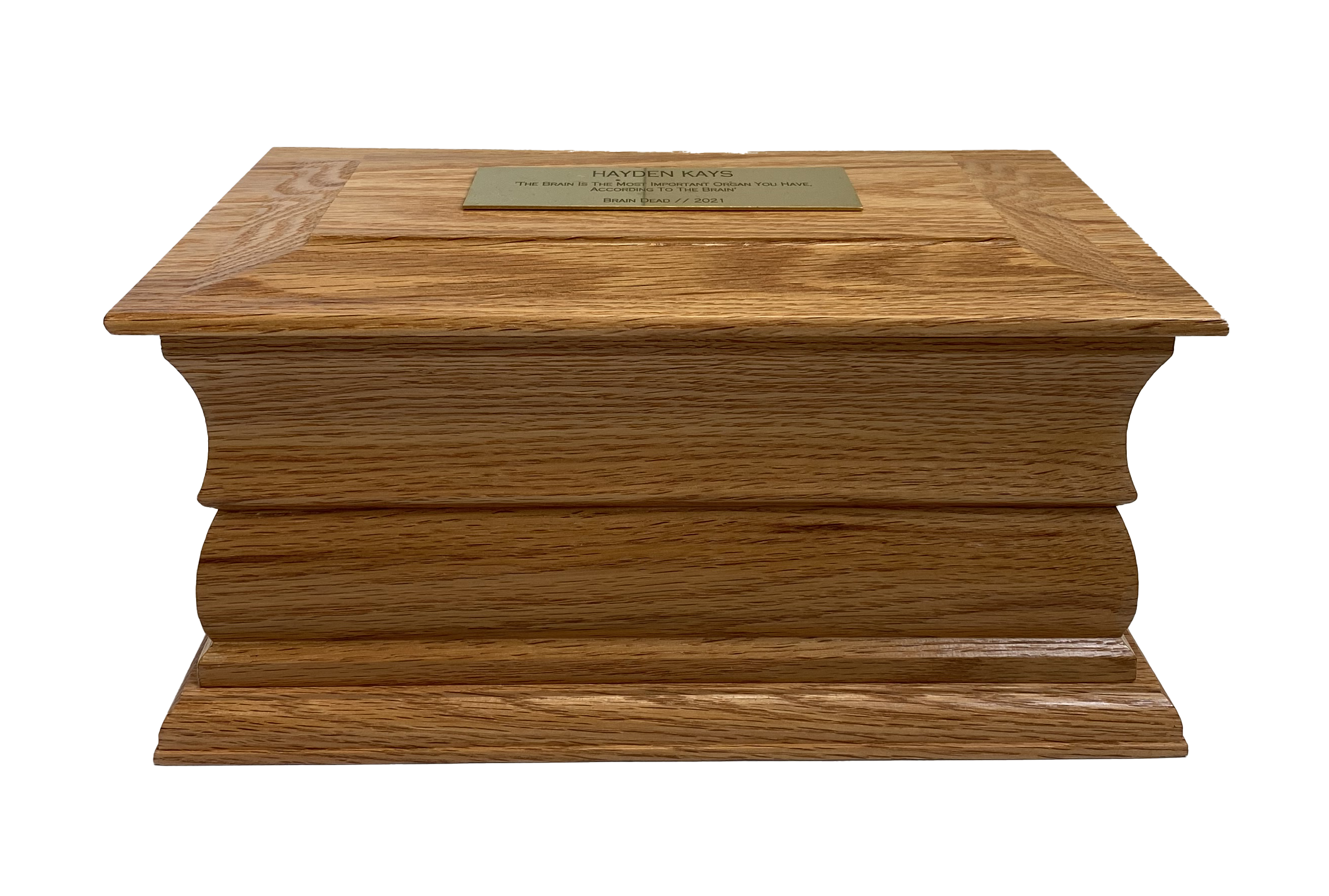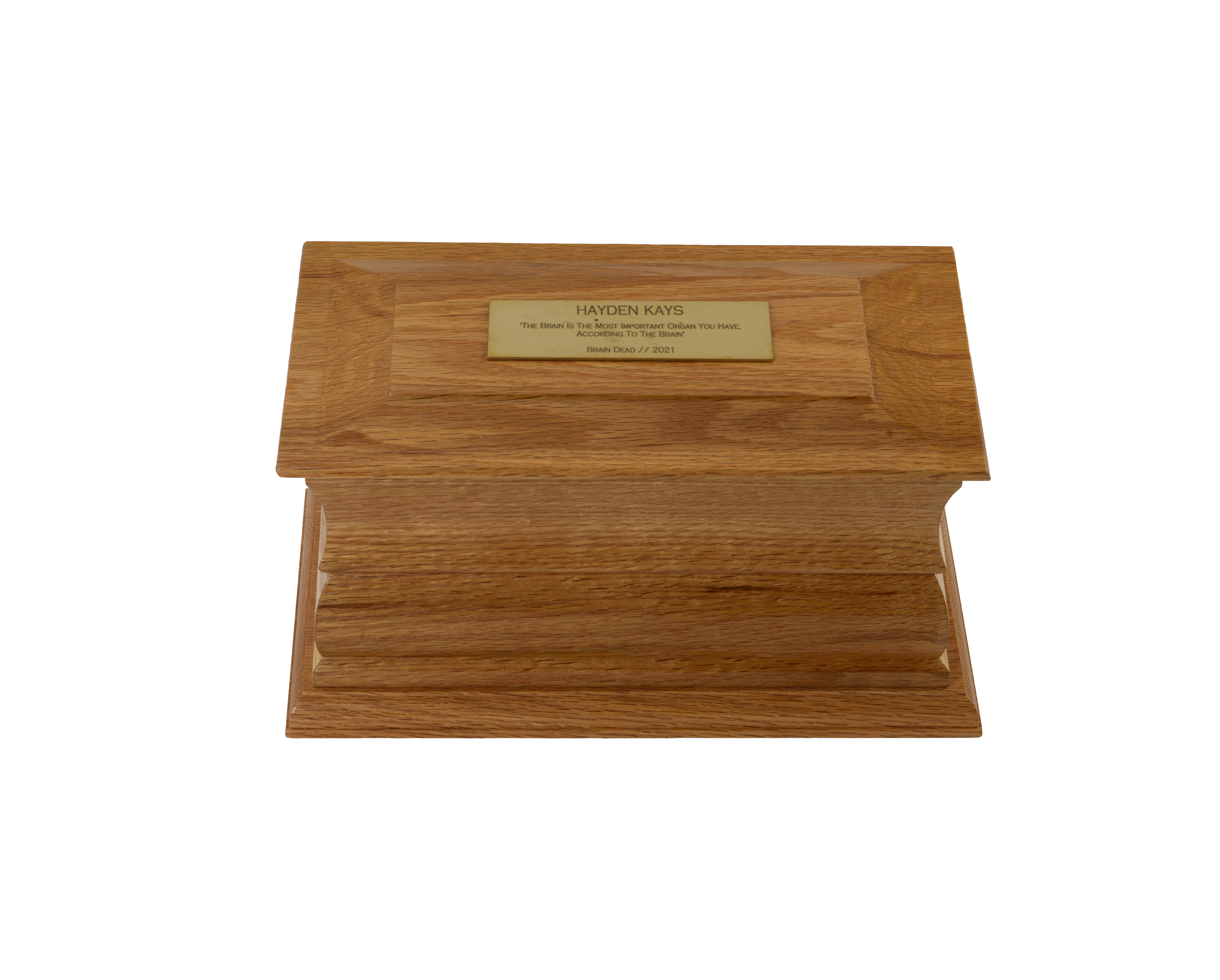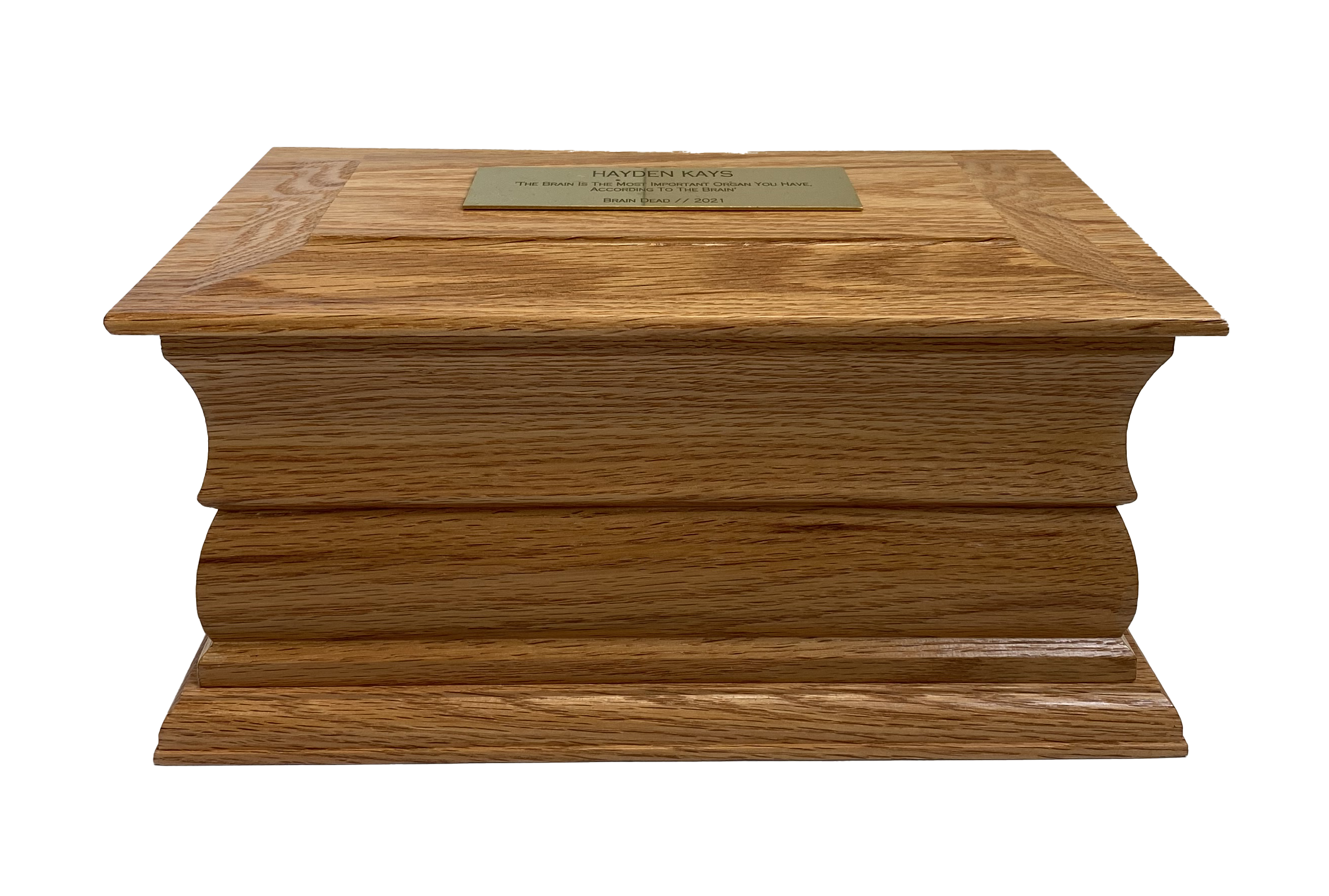 Add to wishlist
11. Hayden Kays
Brain Dead
Signed and dated on underside
Engraved brass plaque, cast resin brain encased in solid wood casket
14.2 x 30.5 x 19.6 cm
2021
Plinth and perspex case included.
ESTIMATE
---
£2,000 - 20,000
View shipping costs
Notes
---
"Think inside the box….forever. I decided to lay my brain to rest, more specifically, my thoughts. I'd love to go on holiday and leave my brain at home, it's a shame it always has to come with to ruin the fun. So given the opportunity, I sealed it within a solid wood memorial casket. BRAIN DEAD…forever."

Hayden Kays is widely described as one of the most provocative artists of his generation, known for his celebration and critique of Western culture and the systems we live in. Hayden's work is mischievous yet playful, characterised by bold imagery often drawn from popular culture and art history, balanced with acerbic word-play, traditional craftsmanship and deadpan humour. He is also known for his charitable works for a host of non-profit organisations, including Choose Love.
Using everyday references and pithy witticisms, his work relates to and subverts the canon of the Pop Artists of the 1950s and the Young British Artists movement of the 1990s. Kay's hard-hitting messages have caught the eye of many supporters and collectors, such as photographer and director Rankin and contemporary art bad boy, Jake Chapman.
Accolades:
In 2014, he made the cover art for rock bands The Kooks and the Tribes (band).
Between 2012 and 2014 Kays illustrated an anecdotal column for London's Ham&High, written by journalist Adam Sonin, based on English Heritage's Blue Plaque scheme, called Behind Closed Doors.
@haydenkays
https://jealousgallery.com/collections/hayden-kays