The Autumn Auction 2020
10 DEC 2020 7:00 PM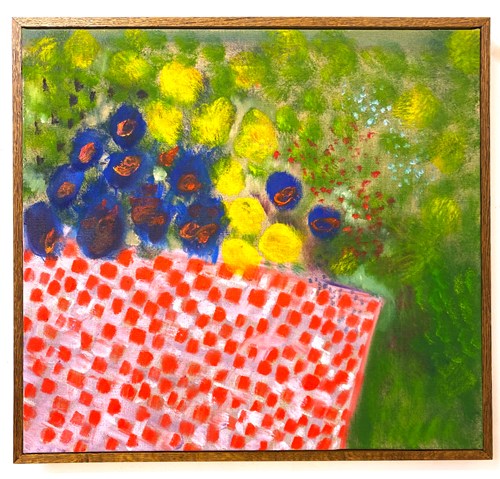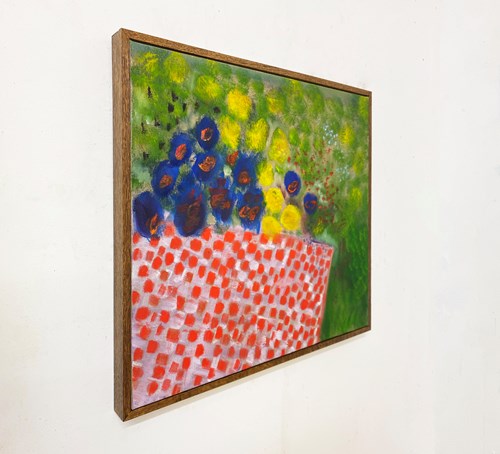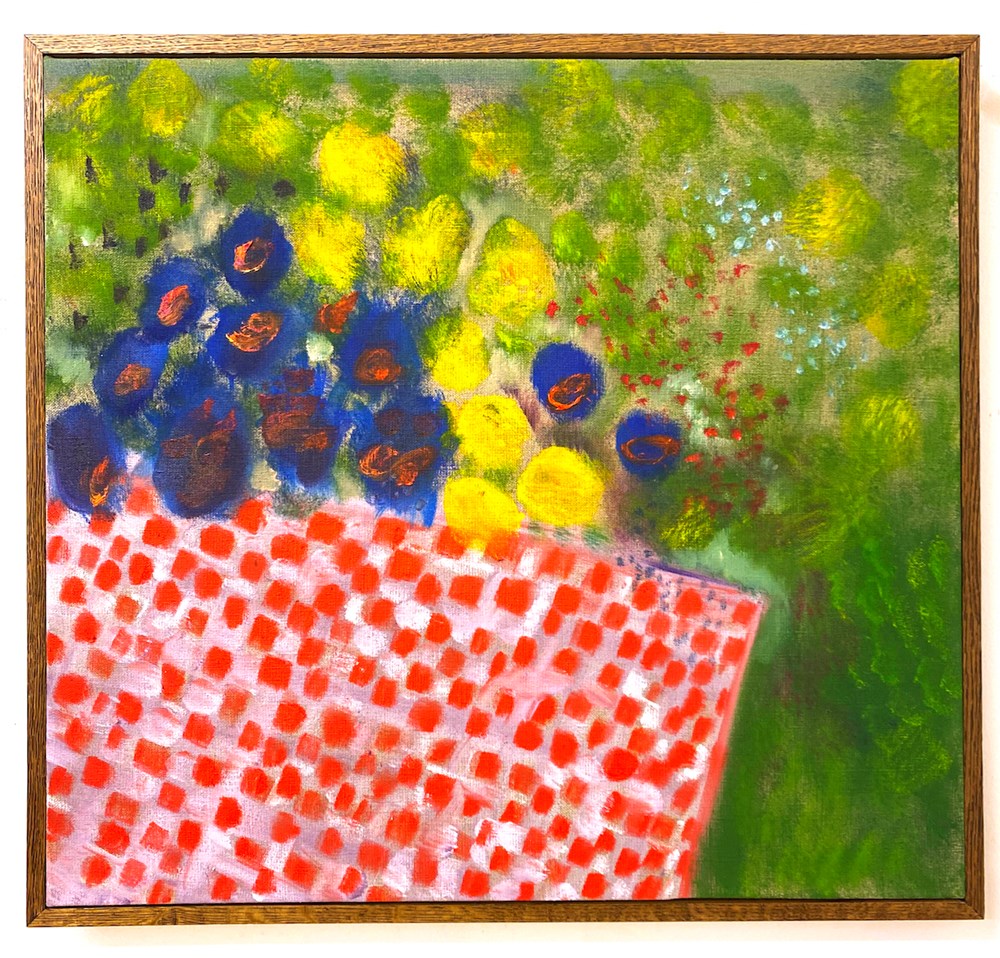 17. Diane Chappalley
Bucolic
Signed (on the reverse)
Oil on linen/flax
60 x 70 cm.
Painted in 2019
ESTIMATE
£1,200 - 2,400
View shipping estimates
Notes
"In this post truth world of ecological distress, where our relationship with nature and ability to experience sensation is atrophied, we could ask ourselves why not paint flowers? I search for a sensory experience instead of a narrative."
In this painting Bucolic the gingham pattern evokes a 'rustic fantasy' of early 20th century Europe and reflects Diane Chappalley's sense of identity.
'Working from imagination and memory, Diane's paintings depict a version of reality that is constantly in flux and subject to the vagaries of both the human mind and the ever-shifting ecosystem. The worlds Diane creates are immediately known to the viewer from both art historical tradition and lived experience – forests, flower fields. But they also exist at a remove, suggesting the simultaneous familiarity and inaccessibility of the more-than-human world.' Anna Soutter
Accolades
Education: Slade School of Fine Art, University College London, MA Fine Art, Distinction, 2017. City and Guilds of London Art School, BA Fine Art, First Class Hons, 2015. Bern University of the Arts, Switzerland, Foundation Visual art, 2012
Selected recent exhibitions: ​FIGHT or FLIGHT?, The Bakery, Roman Road Gallery, London, UK, 2020. Waving in the distance, Terrace Gallery, London, UK, 2020. Behind Closed Doors, Solo Show, Informality Gallery, UK 2020. Diane Chappalley & Georgia Sowerby, two person show, SET Space, London, UK, 2019. Between you and me, solo show, Salon Vert, Geneva, 2019. Mute Muet, Solo Show, HSBC Space, London, UK, 2018. The present is already gone, two person show with Antonia Showering, Chalton Gallery, London, UK, 2018. Residency exhibition, Unit1 Gallery, London, UK, 2018. FBA Futures 2018, Mall Galleries, London, UK, 2018. Slade Graduate Degree Show, Slade School of Fine Art, London, UK, 2017. Exceptional, The Collyer Bristow Gallery, curated by Rosalind Davis, London, UK, 2016.
Awards: Alice Bailly Award, CH, 2018. Dean's List UCL, Slade School of Fine Art, UK, 2017. Olive Prize, Slade School of Fine Art, UK, 2017. Herbert Seaborn Scholarship, UK, 2016. The Chadwyck-Healey Prize for Painting, City&Guilds of London Art School, UK, 2015
​Residencies: Radical Residency, Unit1 Gallery / Workshop, UK, 2018. Artist in Residence, Academy of Visual Arts, HKBU, Hong Kong, 2017
Recommended for You