The Autumn Auction 2020
10 DEC 2020 7:00 PM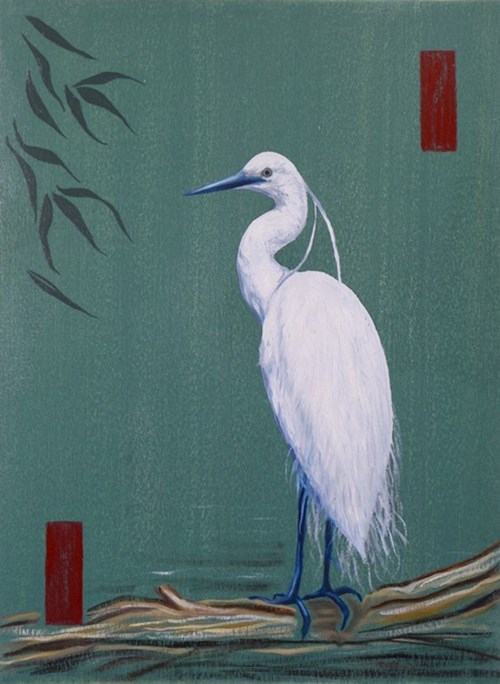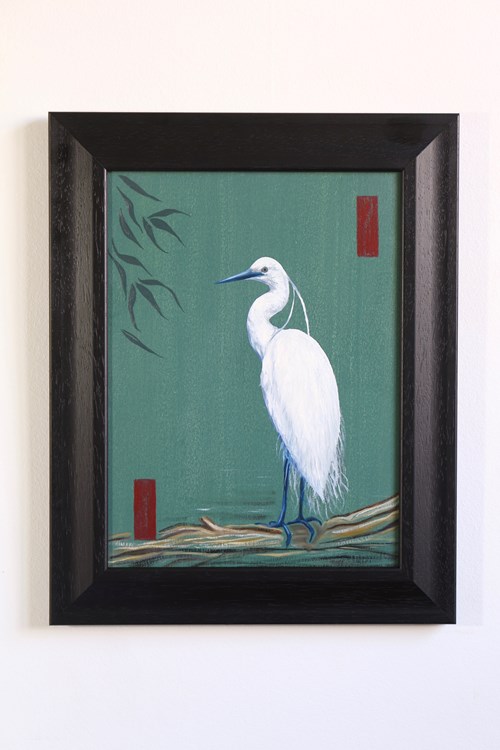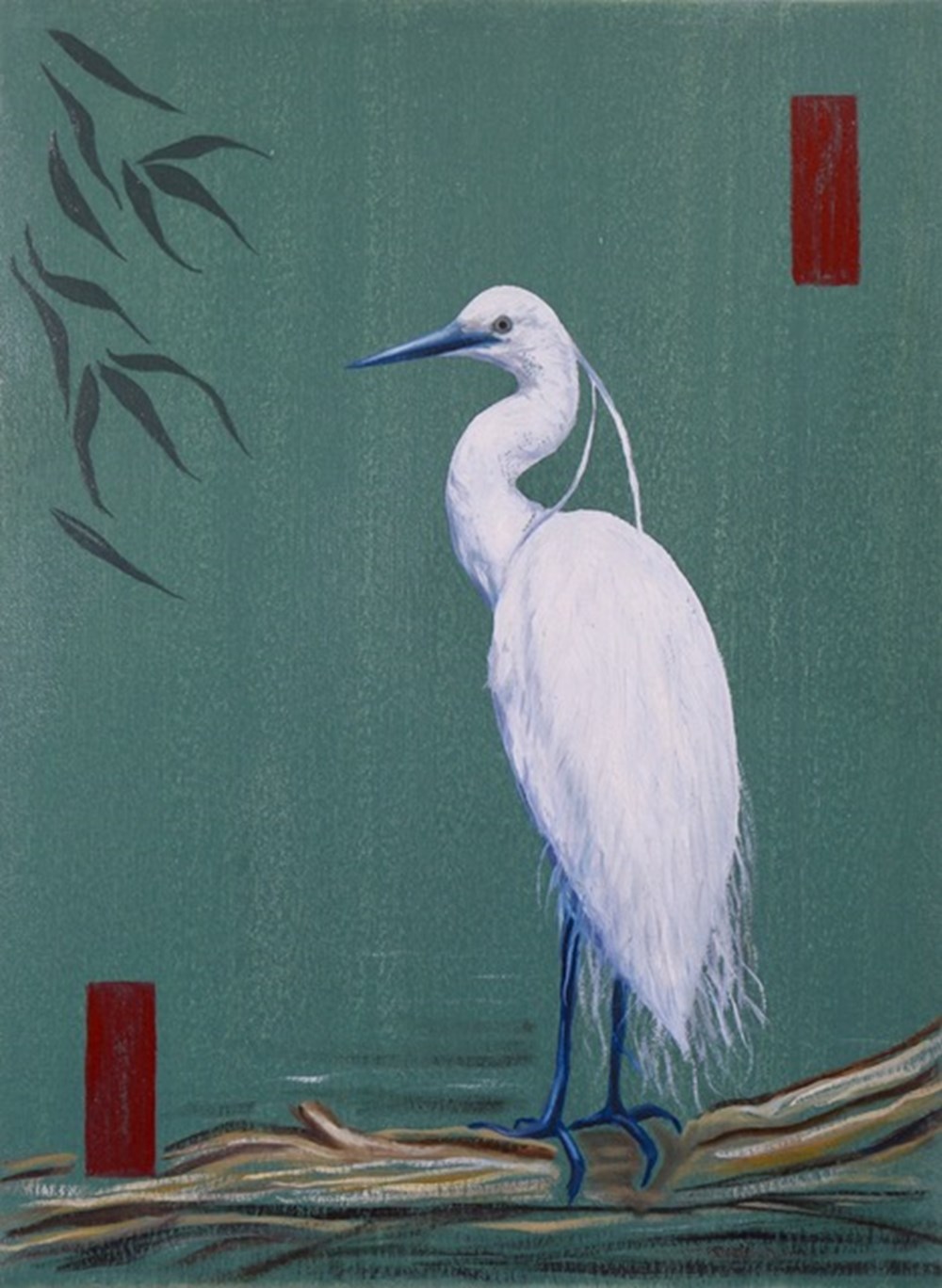 28. Nathan Jones
The White Egret
Signed and dated on reverse
Oil on Arches 100% cotton oil paper
Artwork Dimensions: 31 x 23 cm.
39 x 31 cm. (framed)
Created in 2020
ESTIMATE
£370 - 570
View shipping estimates
Notes
"This painting was made during the height of lockdown in Spring 2020. Having been denied my usual central London haunts of galleries and museums, I started exploring my local area, including Wimbledon Common. There I became familiar with the type of bird seen here: is striking white plumage set against the deep, dark green of the lake made an immediate impact on me and soon inspired me to create The White Egret. My interest in Japanese prints is most clearly seen here in the red rectangles, normally the place where Japanese artists sign or title their works; but in my painting, they become abstract, providing compositional balance and a contrasting language to the realism of the bird." Nathan Jones, 2020
Nathan Jones's recent paintings combine the rich history of Japanese nineteenth-century woodblock printmaking with the realist oil-painting tradition of Western Art. His work borrows the Eastern pictorial devices of simplification, abstraction, and decoration, yet retains the exacting realism found in the West.
The synergy of Eastern and Western traditions lies at the heart of Nathan's recent work. Using a number of techniques, Nathan's paintings capture the unreal qualities of the Japanese prints: the sudden flattening of space, objects simplified to silhouettes, the repetition of decorative motifs, the heightened colouring, and the softly graduated backgrounds that mimic the inking of a woodblock. These techniques allow Nathan to explore notions of the real and the fake, blurring the boundaries between realism and abstraction, which is the central theme that informs his ongoing work.
Nathan Jones gained an MA in Fine Art: Painting from Wimbledon School of Art in 2004. His work is exhibited regularly, including at The Royal Academy Summer Exhibition (2014 & 2016) and The Saatchi Gallery (2018). He is represented in numerous private and corporate collections including, most recently, Soho House London (2020).
Recommended for You