The Department Store, 248 Ferndale Road, London, SW9 8FR
Live Streamed Auction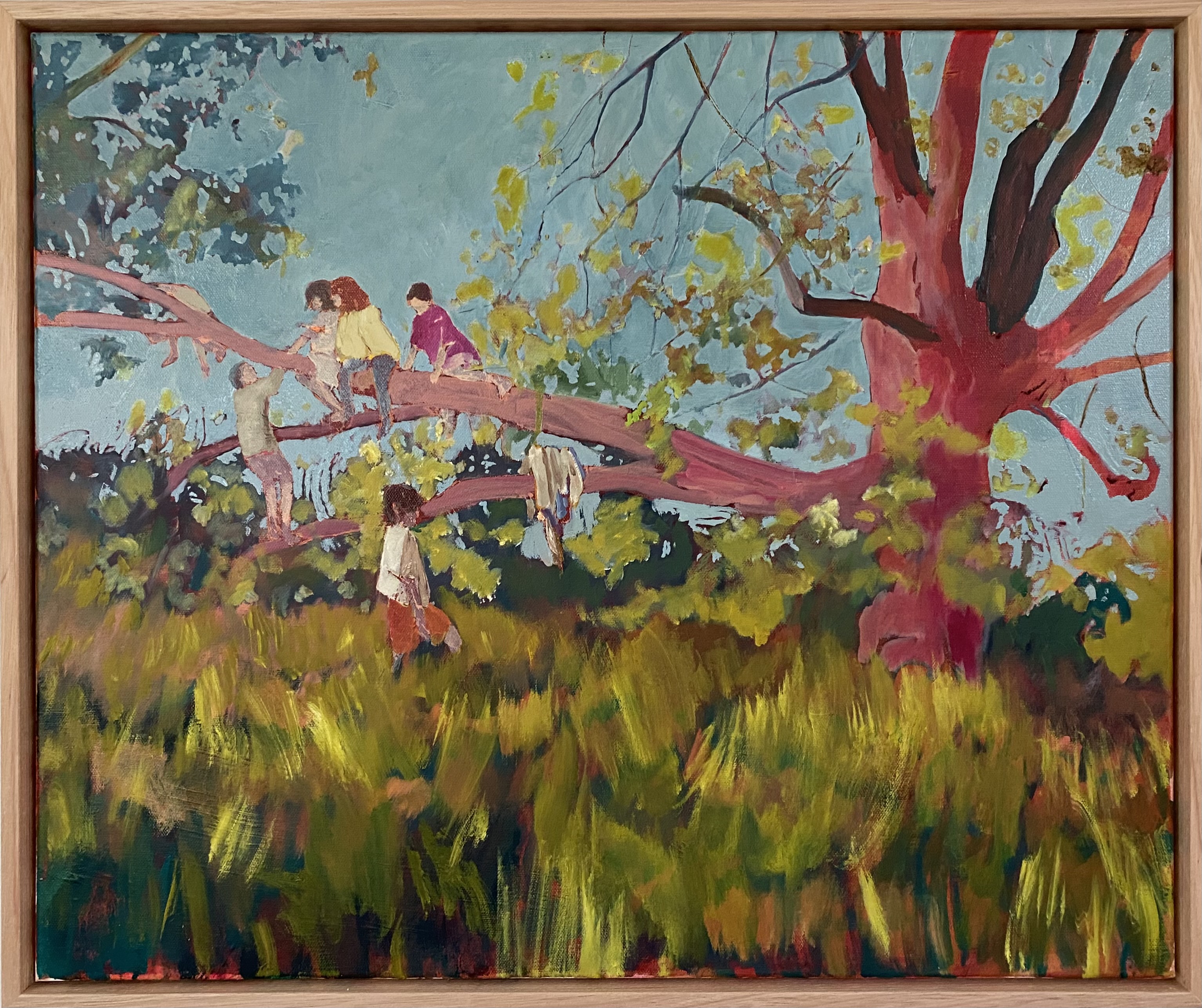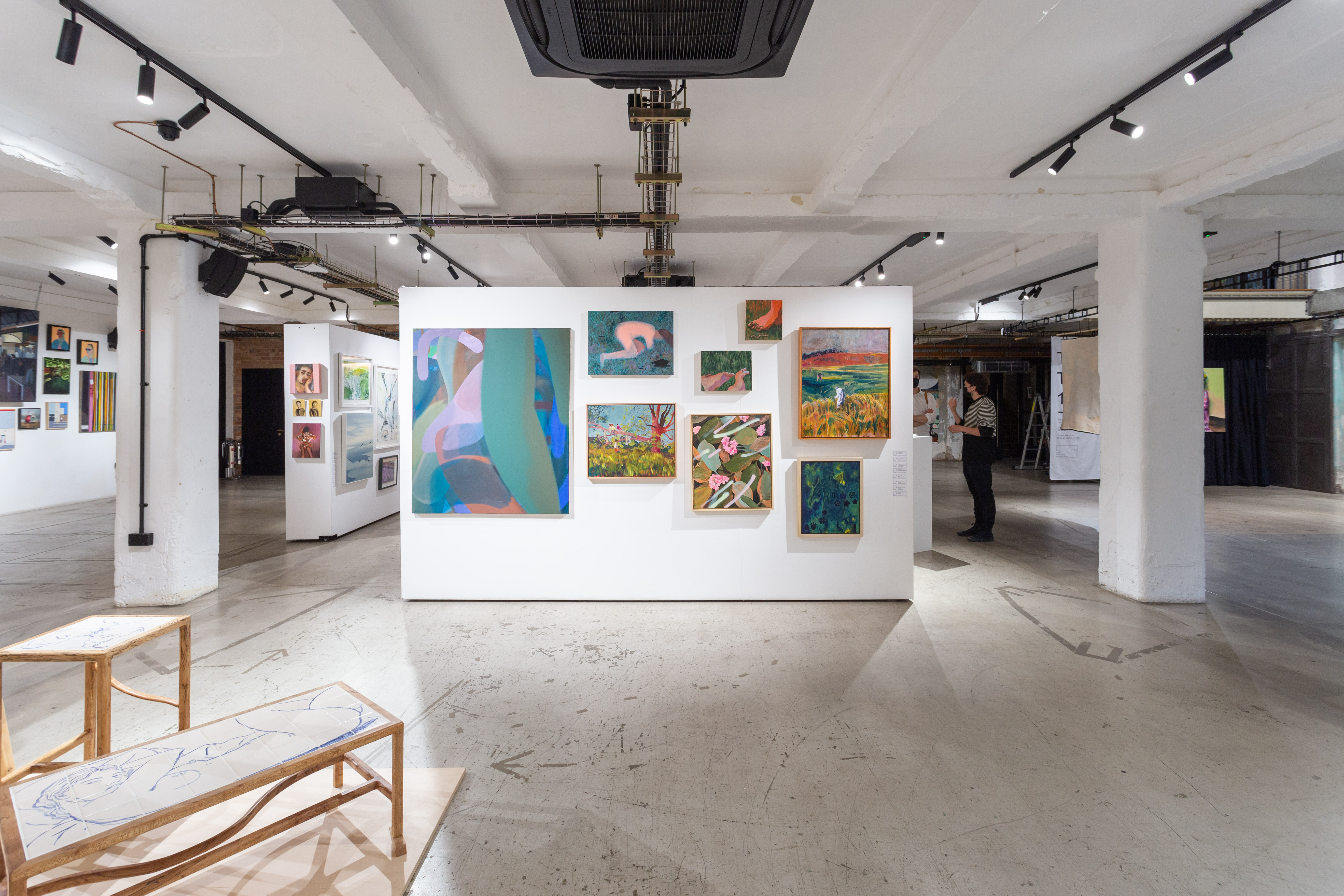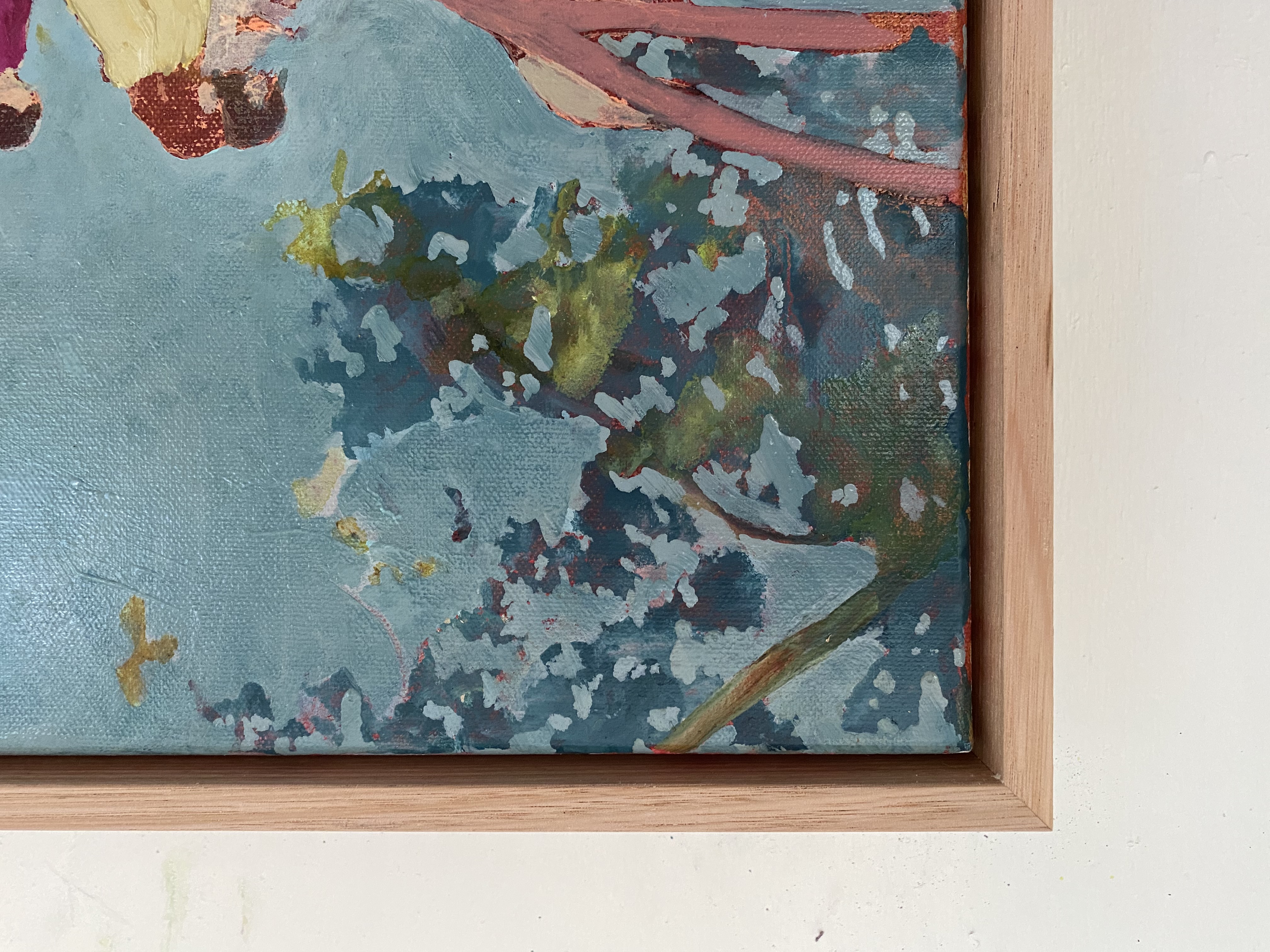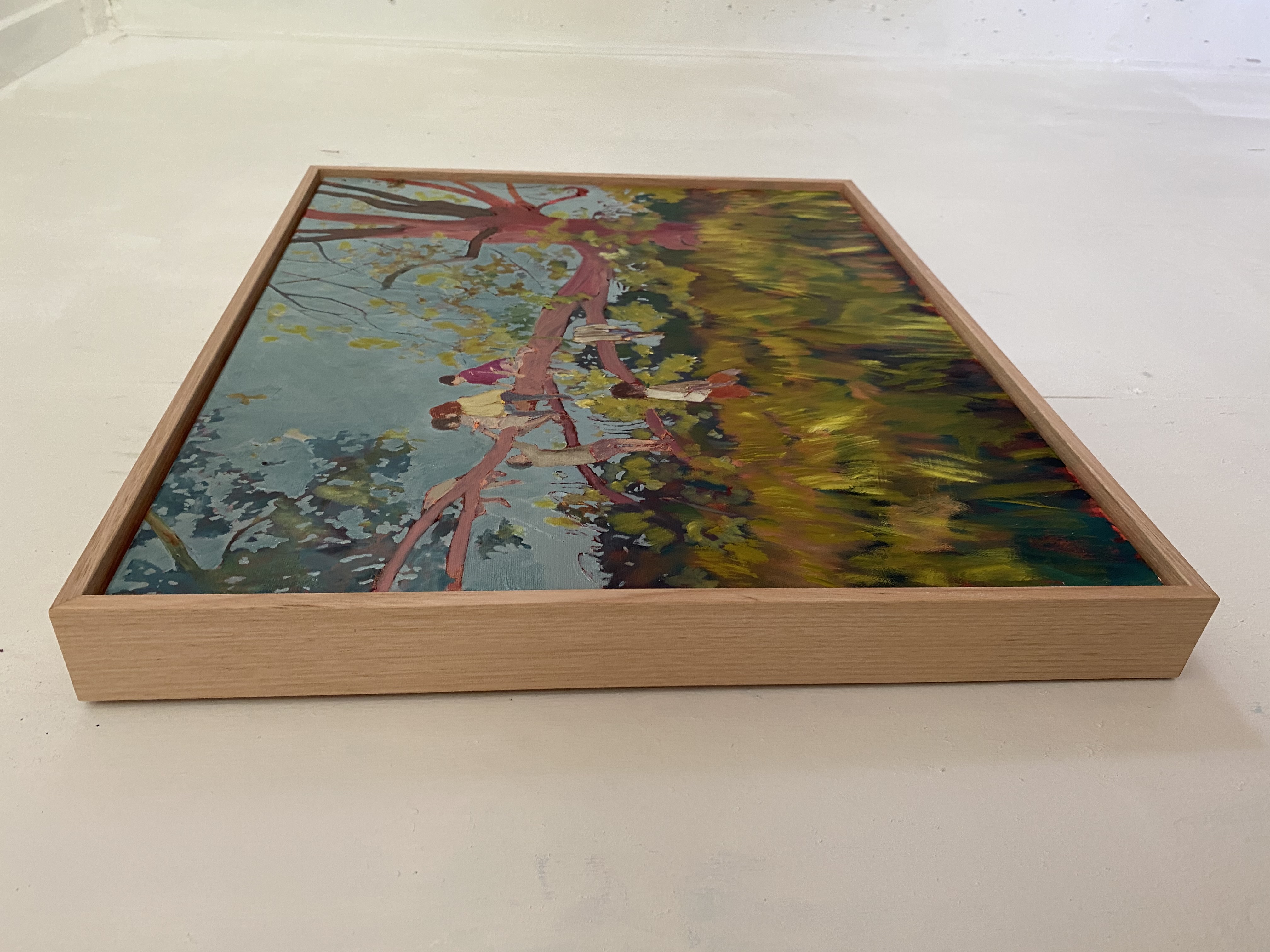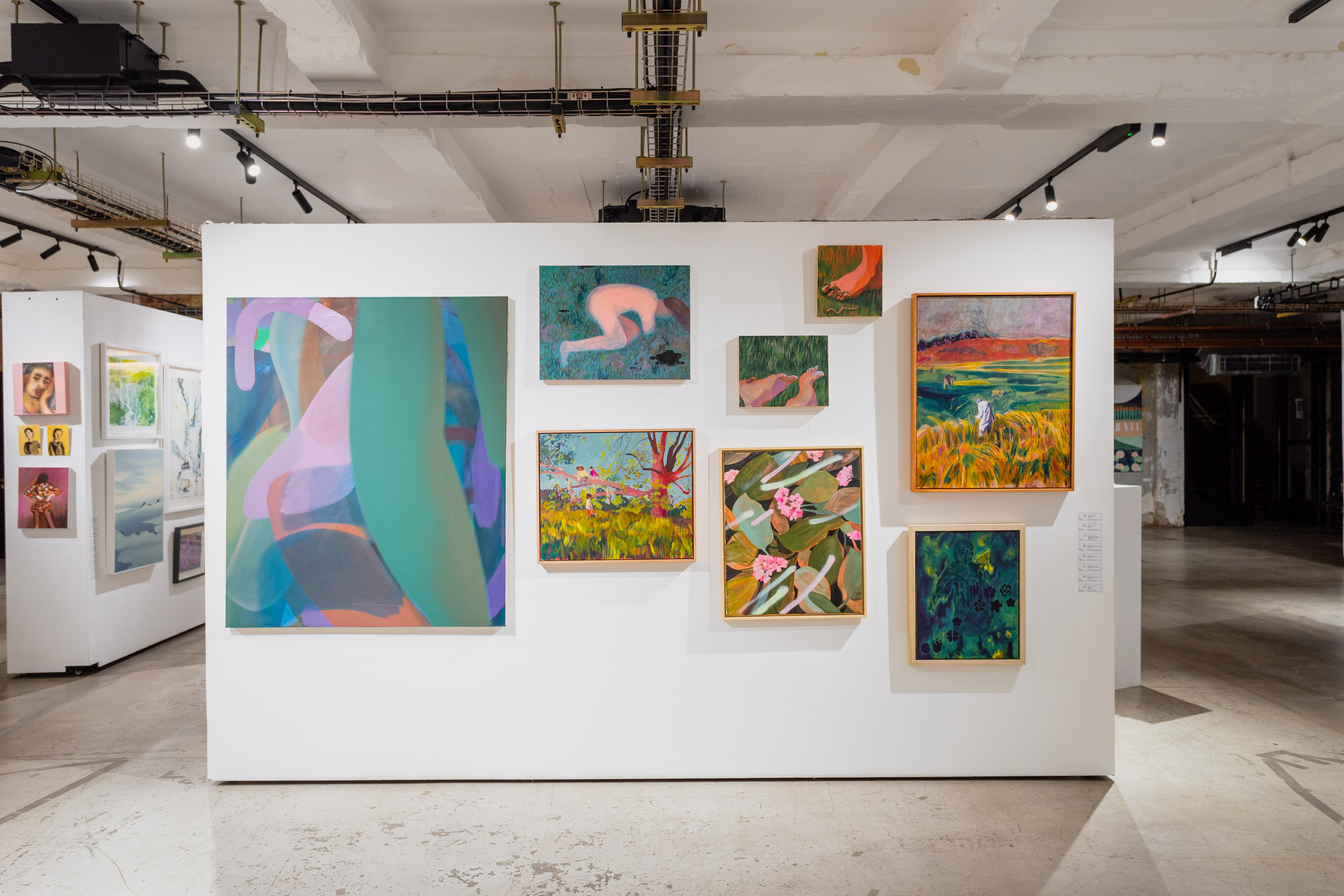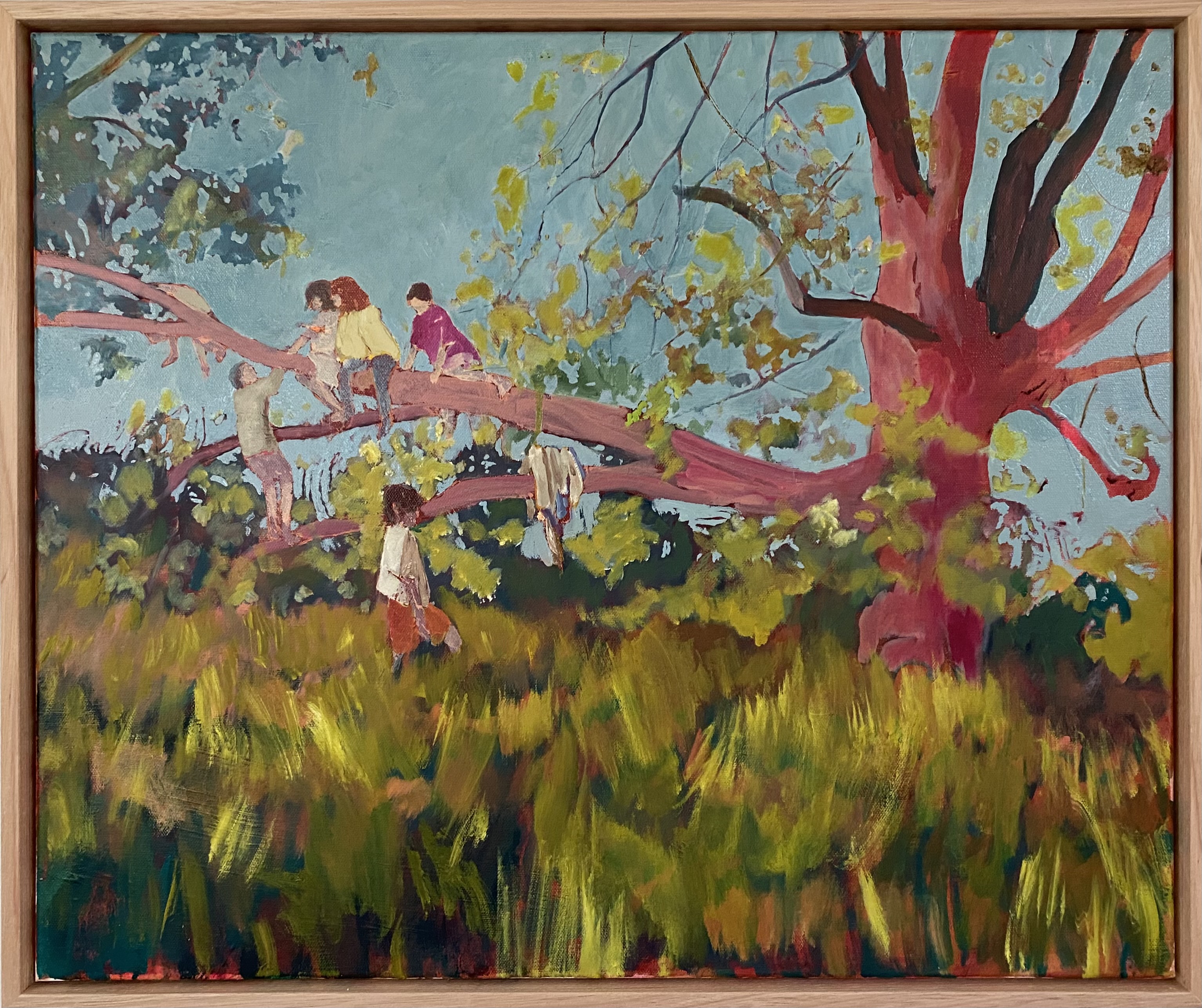 Add to wishlist
9. Ben Crawford
A blue shadow is on my tongue, chanting sweet language there.
Signed and dated (on the reverse)
Oil, acrylic, oil stick and charcoal on stretched canvas.
51 x 61 cm.
Framed: 78 x 88 cm.
Painted in 2021
ESTIMATE
---
£1,100 - 1,800
View shipping costs
Notes
---
Ben Crawford is an Irish artist currently residing and working in Australia. There is a sense of magical realism in his paintings perhaps due to the juxtaposition of the saturated colours on the canvas and the narratives contained within them which, often, stem from his own life.
He has been painting since he graduated from the Crawford College of Art in 2007, but since moving to Australia a decade ago he has found his painting practice has gradually become more personal in nature. Last year, in 2020, he had his first solo exhibition in Australia. Titled 'Eighty eight miles per hour', the body of work drew from childhood memories and family anecdotes to form the narrative structure of the paintings.
The titles in Crawford's paintings are very important to him. They can offer insights into the meaning of the work or suggest an alternative interpretation of the painting in the mind of the viewer. Although he himself doesn't claim to be a poet of any worth, Ben Crawford enjoy's using the medium as a counterpoint to his main practice. In his painting 'A blue shadow is on my tongue, chanting sweet language there', the title is obscure yet evocative and draws you in to find a connection between it and the narrative of the piece. In the painting itself there are references to childhood and tree climbing, motifs that reoccur often in Crawford's paintings.
Ben Crawford is represented in Australia by Boom Gallery and Curatorial and Co.
Accolades
Education: BA (fine art) Crawford College of Art and Design, Cork, Ireland 2007.
Selected Exhibtions: Art For Charity 'A Space Between', online art auction, March 2021; 'Eighty Eight Miles Per Hour', solo show with Boom Gallery, Australia, November 2020; 'Nearness', group show, 2020 Boom Gallery, Australia; BAM Arts Prize, group show, Thom Gallery, Australia, 2018; 'Happiness' group show, The Lavit Gallery, Cork Ireland, 2010; 'The Sheer Unspeakable Strangeness of Being Here at All', solo show, The Shaw Gallery, Ireland, 2008.