Fair Art Fair x The Auction Collective
07 NOVEMBER 2022 - 28 NOVEMBER 2022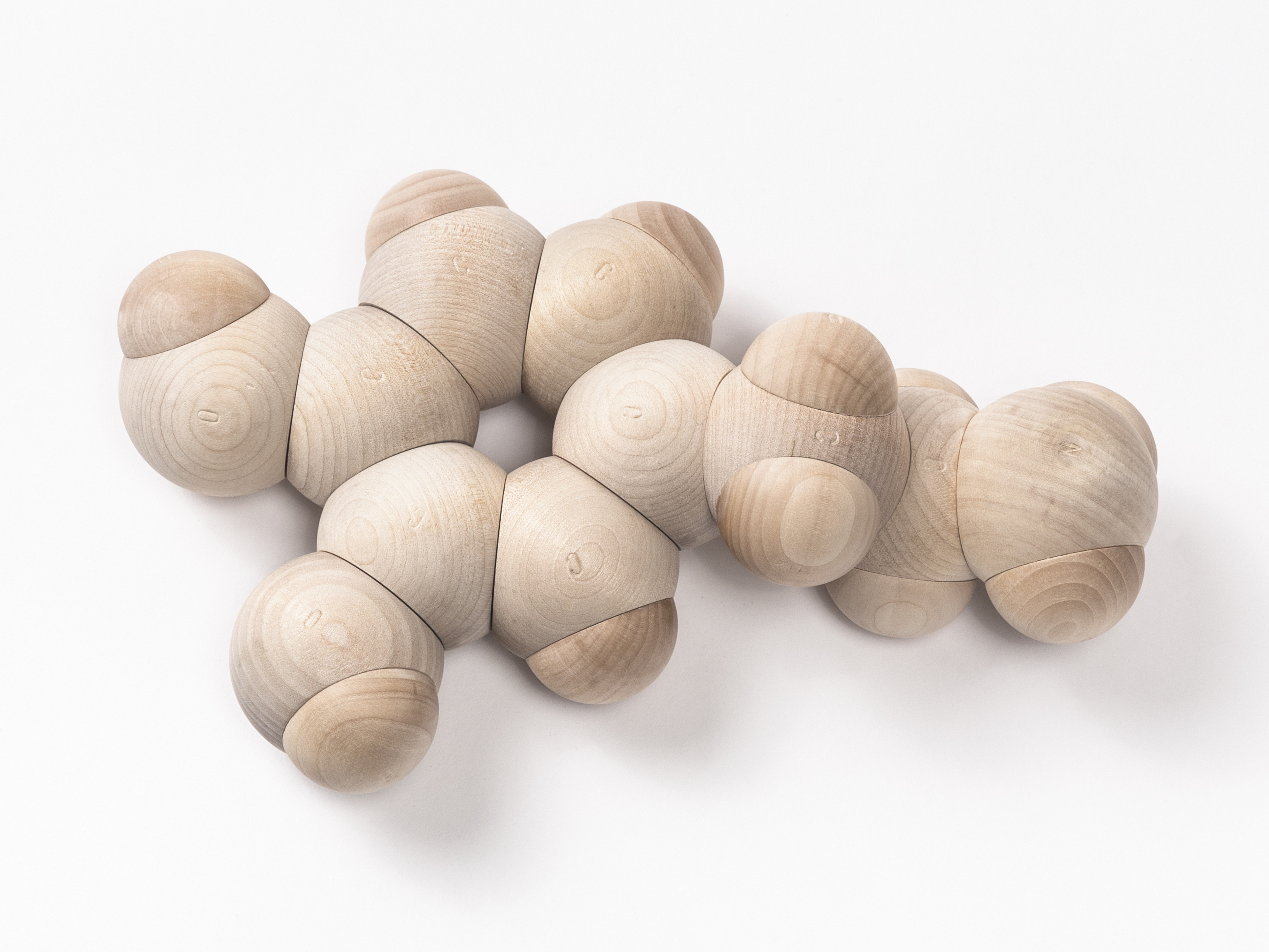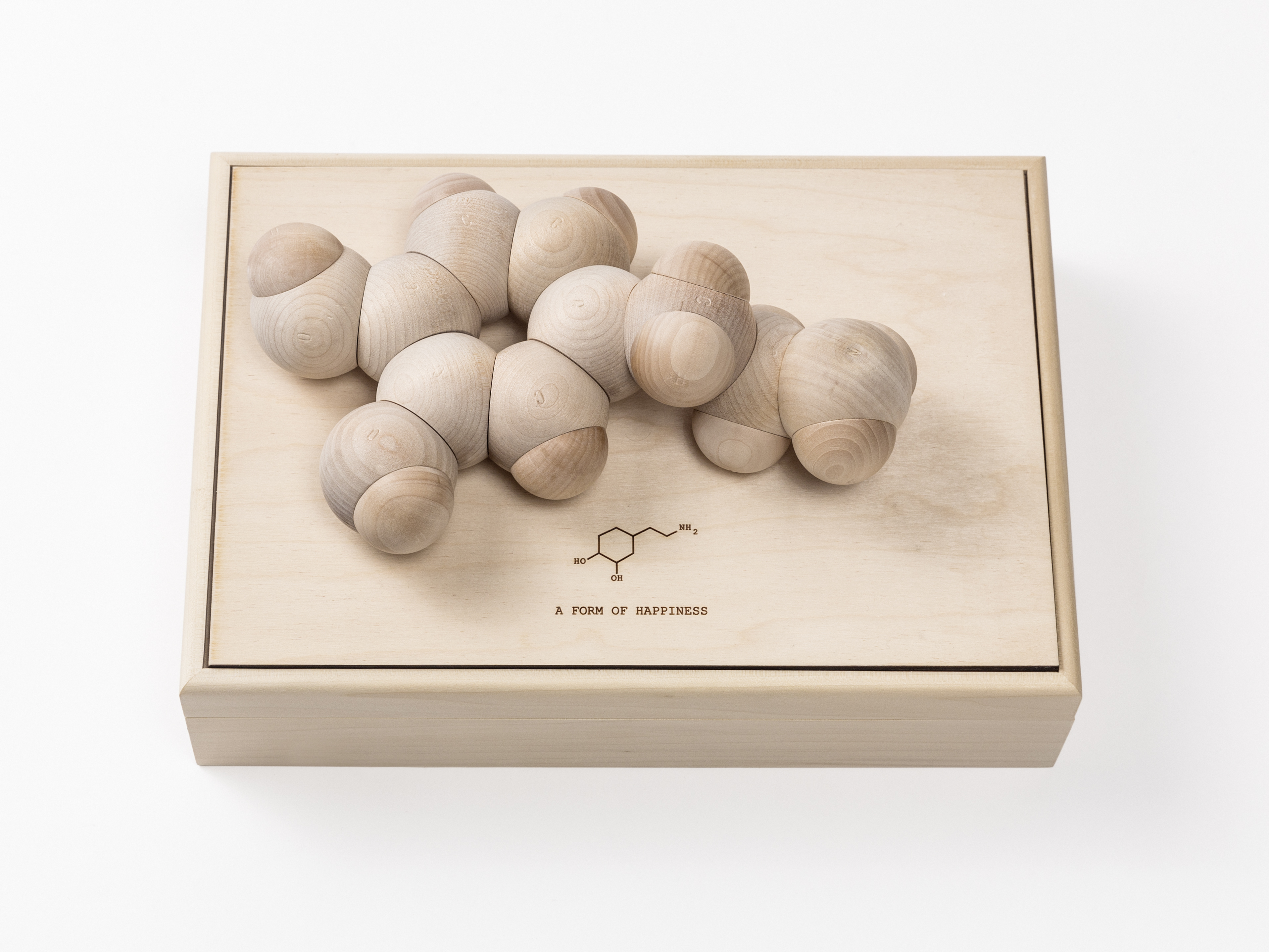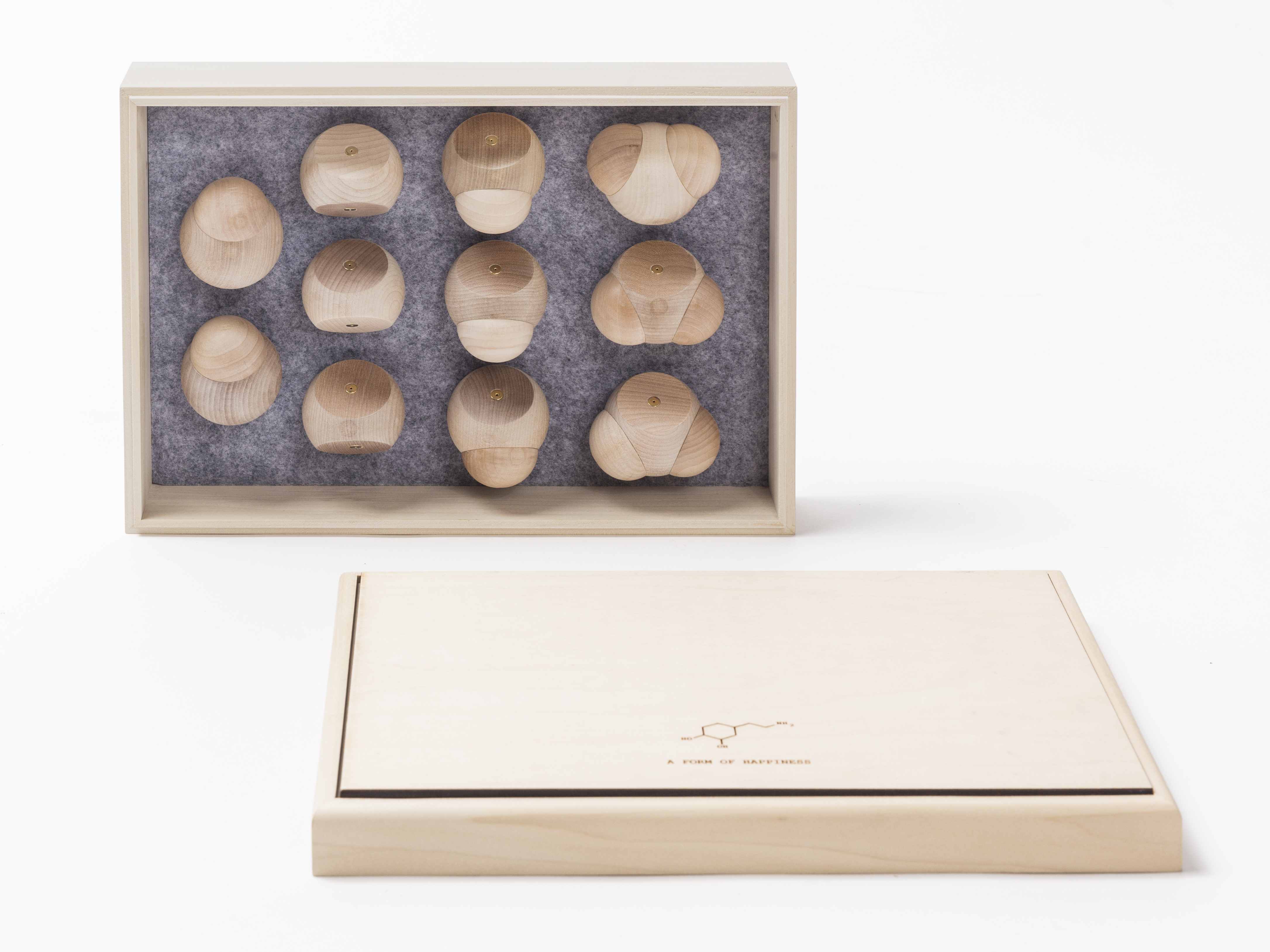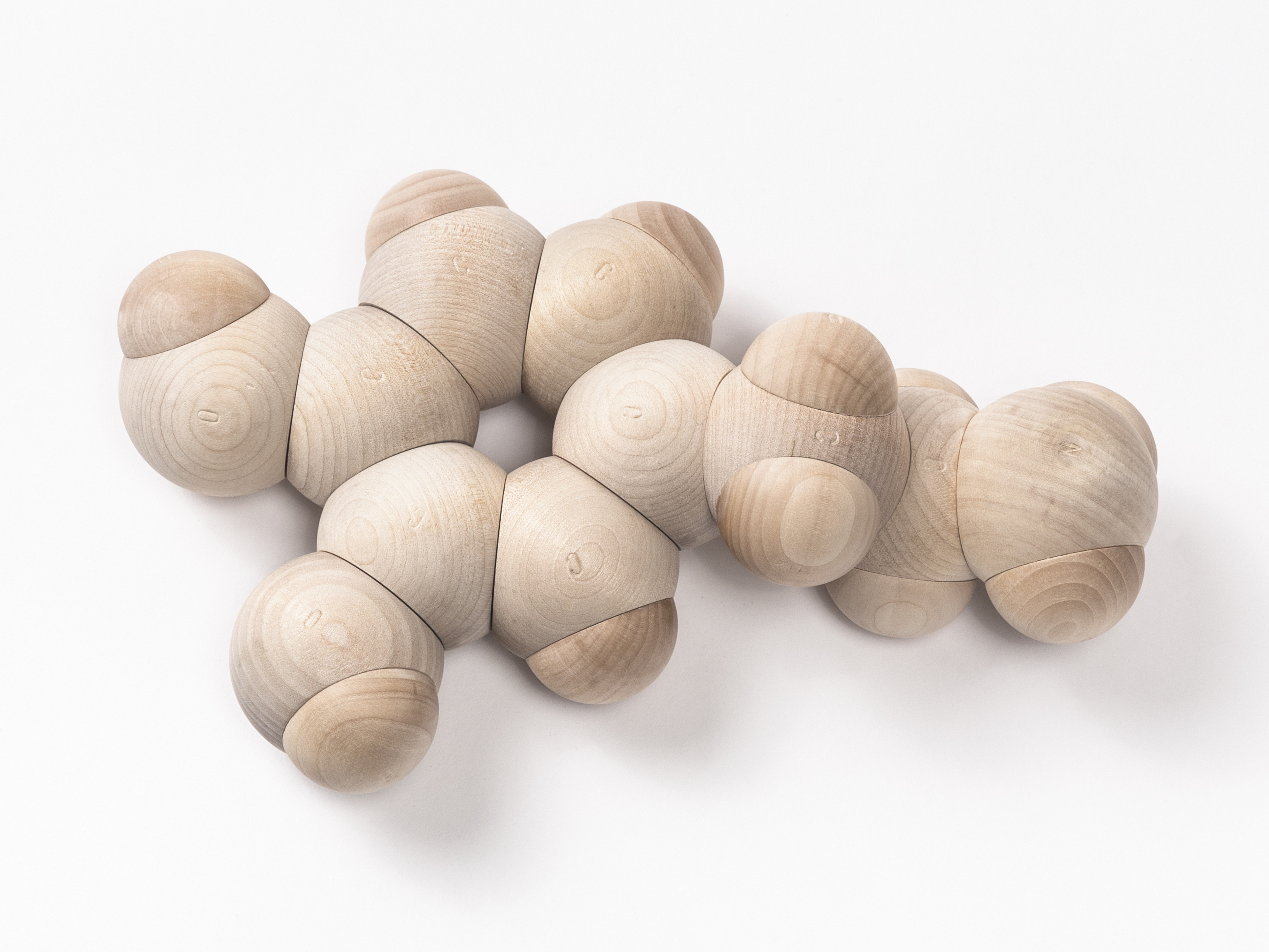 Add to wishlist
10. Parsons Charlesworth
A Form of Happiness
View on FAF App
Wood (poplar, maple) and neodymium magnets
Dopamine model in box:
21 x 35 x 6 cm.
Created in 2016.
Edition 1/10 + 1AP
ESTIMATE
---
£2,000 - 4,500
This auction has now ended
Notes
---
A Form of Happiness is a sculptural puzzle that represents the molecular structure of the neurotransmitter dopamine. As we make discoveries, receive rewards and learn, dopamine is released in the brain and fuels the desire for more of whatever provided that reward. The object is made up of a series of individual components representing atoms which are assembled using their embedded magnets. The puzzle has a rhetorical function in that completing it causes the release of the chemical it represents.
Originally created for the "Image for a Title: Placebo Effects in the Cultural Landscape" exhibition in 2012. This edition was created for Parsons & Charlesworth's solo exhibition Spectacular Vernacular at The Chicago Cultural Center, Chicago, Illinois, USA, in 2016. The piece featured in the artist's book Spectacular Vernacular published by frontieriors in 2018.

Parsons & Charlesworth is a visual arts and design studio co-founded by Jessica Charlesworth (UK/Canada) and Tim Parsons (UK). Their inventive sculptural practice creates works that allow us to examine our future selves and question our actions. Using sculpture, designed objects, writing, photography and digital media, they manifest tangible "worlds" as discursive tools for critically appraising issues such as climate change, the future of work, and the ethics of technology.

Accolades

Jessica Charlesworth: MA Design Interactions, Royal College of Art, London 2007
Tim Parsons: MA Design Products, Royal College of Art, London, 2000
Selected exhibitions: 17th International Architecture Exhibition- La Biennale di Venezia 2021, Designs for Different Futures at Walker Art Center (Minneapolis) 2020, Designs for Different Futures at Philadelphia Museum of Art 2019 , Eco-Visionaires at Museu de Arte, Arquitetura e Tecnologia (MAAT Lisbon) 2018, In Case Of Emergency Science Gallery Dublin 2018, Spectacular Vernacular solo exhibition at Chicago Cultural Center 2016, The Future Is Not What It Used To Be at Istanbul Design Biennial 2014, the Museum of Contemporary Art (Chicago) 2011, London Design Festival 2012.
Recent awards include a 2022 Canada Council for the Arts Grant, a 2021 Graham Foundation for Advanced Studies in the Fine Arts Grant, a 2020 Mitchell Enhancement Award from The School of the Art Institute of Chicago, and a 2019 Canada Council for the Arts Grant. Their work is featured in various private collections and in the permanent collection at the MAKVienna and DePaul Art Museum.