Fair Art Fair x The Auction Collective
07 NOVEMBER 2022 - 28 NOVEMBER 2022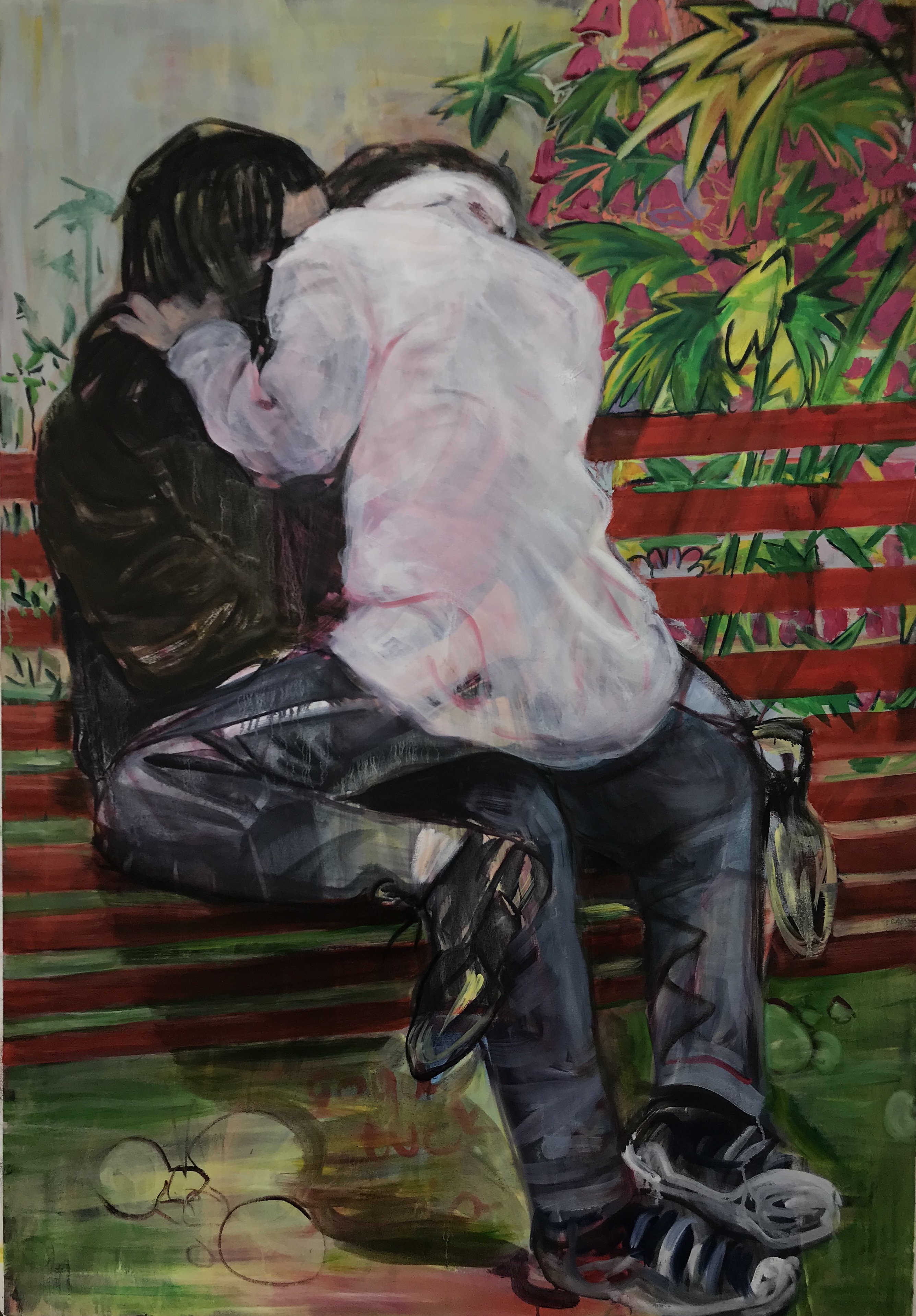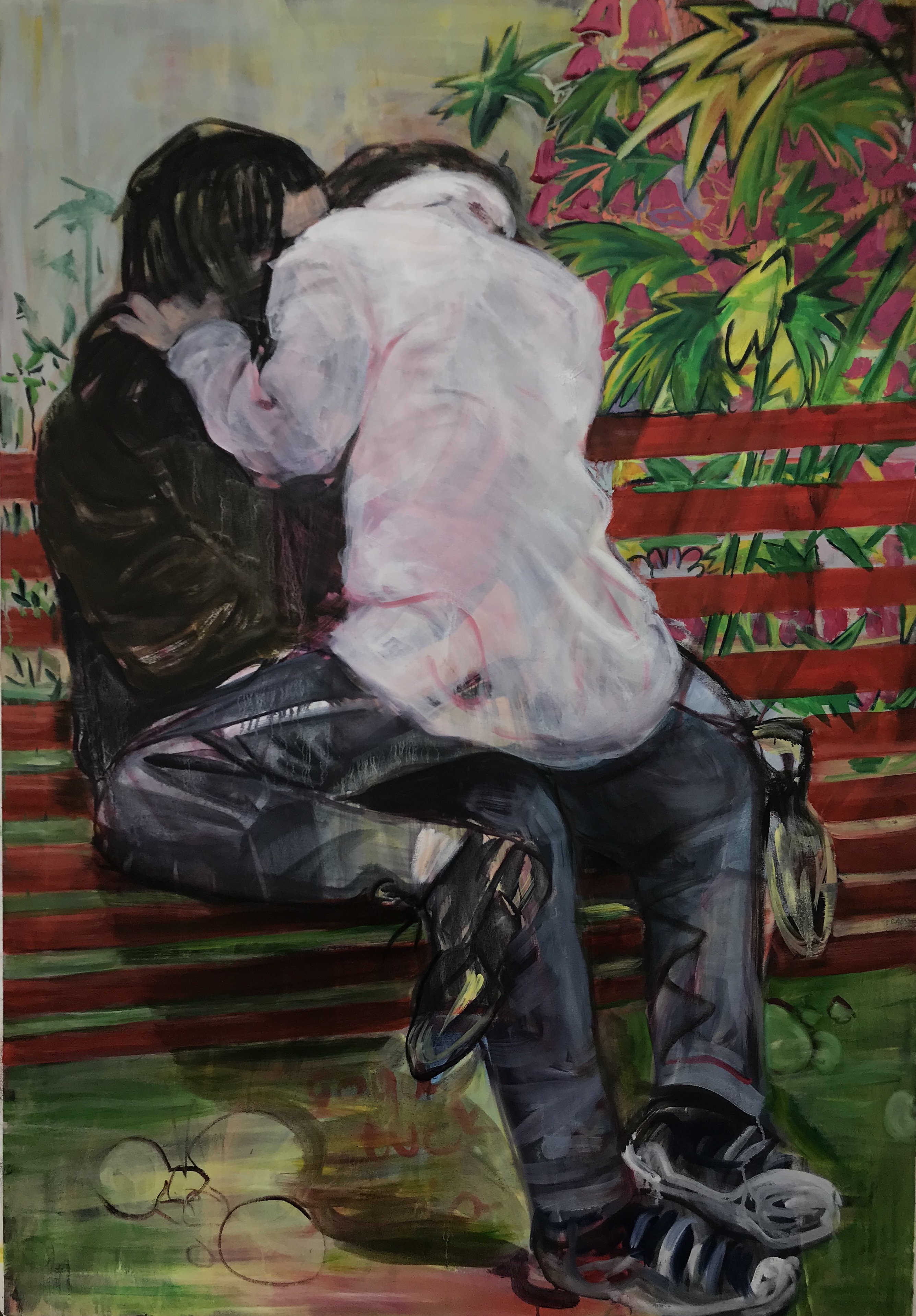 Add to wishlist
9. Tamsin Morse
Bench Kissing
View on FAF App
Signed, titled, date on rear of canvas
Oil on canvas
110 x 140 cm.
Painted in 2020.
ESTIMATE
---
£2,800 - 3,800
This auction has now ended
Notes
---
This is one of two remaining large paintings from the 'Kiss' Series that evolved during lockdown when people were desperately isolated and for many physical touch was totally absent. I was thinking particularly about teenagers in this series and the vulnerability, whose lives were interrupted at the vital point of social and sexual development and when a day of lost independence would feel like a lifetime.

My paintings and drawings illustrate identity conflicts from the perspective of the modern woman, often with reference to classical arts, literature and mythology or current political and social climates.
I explore confusion within teenage sexual exploration, motherhood, domesticity and other aspects of perceived 'femininity' both through drawing and painting on large and small scale. There is an element of humour and irony within the works which reflects the confusion of our times as an age of contradiction; in eroding gender roles, we do not eliminate, but magnify the disparity of positions we play within society. We do not liberate , but overburden in an attempt to fill all shoes at once. We are a long way from equality, but my work is my voice to highlight changes that need to be made and to bring attention to these feelings of injustice and irony in a 21st century world enculturated and driven still by the white male