Fair Art Fair x The Auction Collective
07 NOVEMBER 2022 - 28 NOVEMBER 2022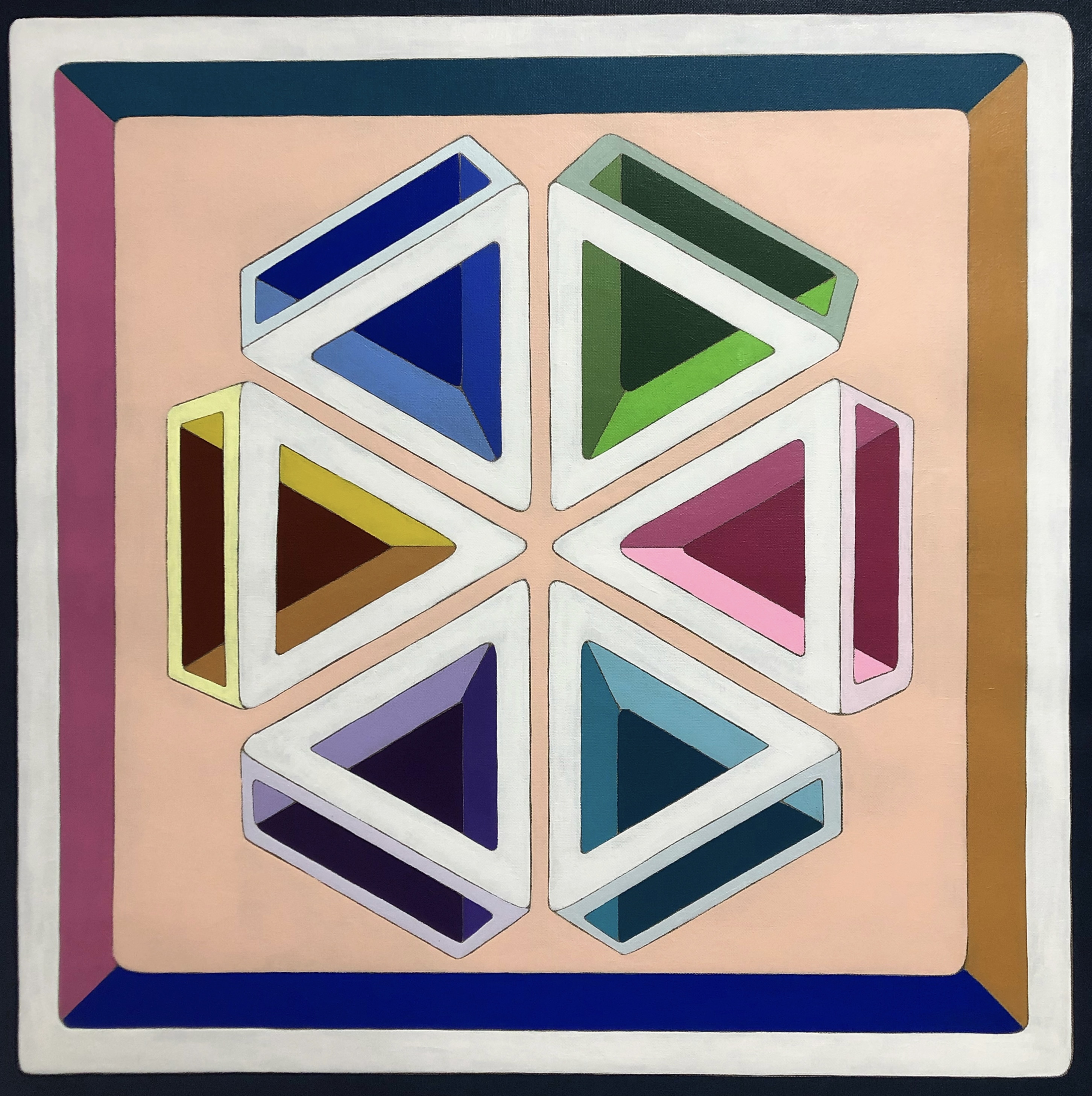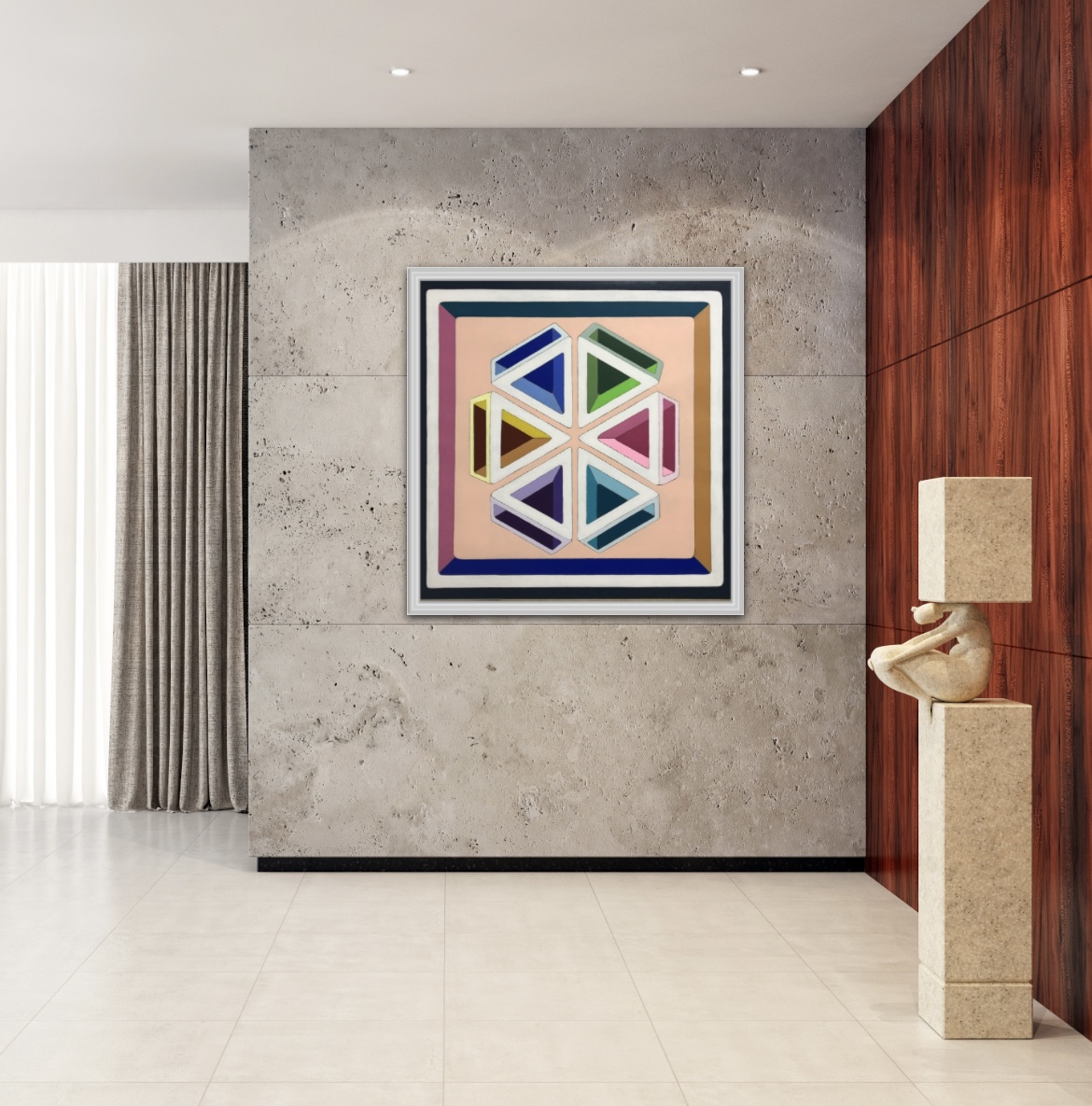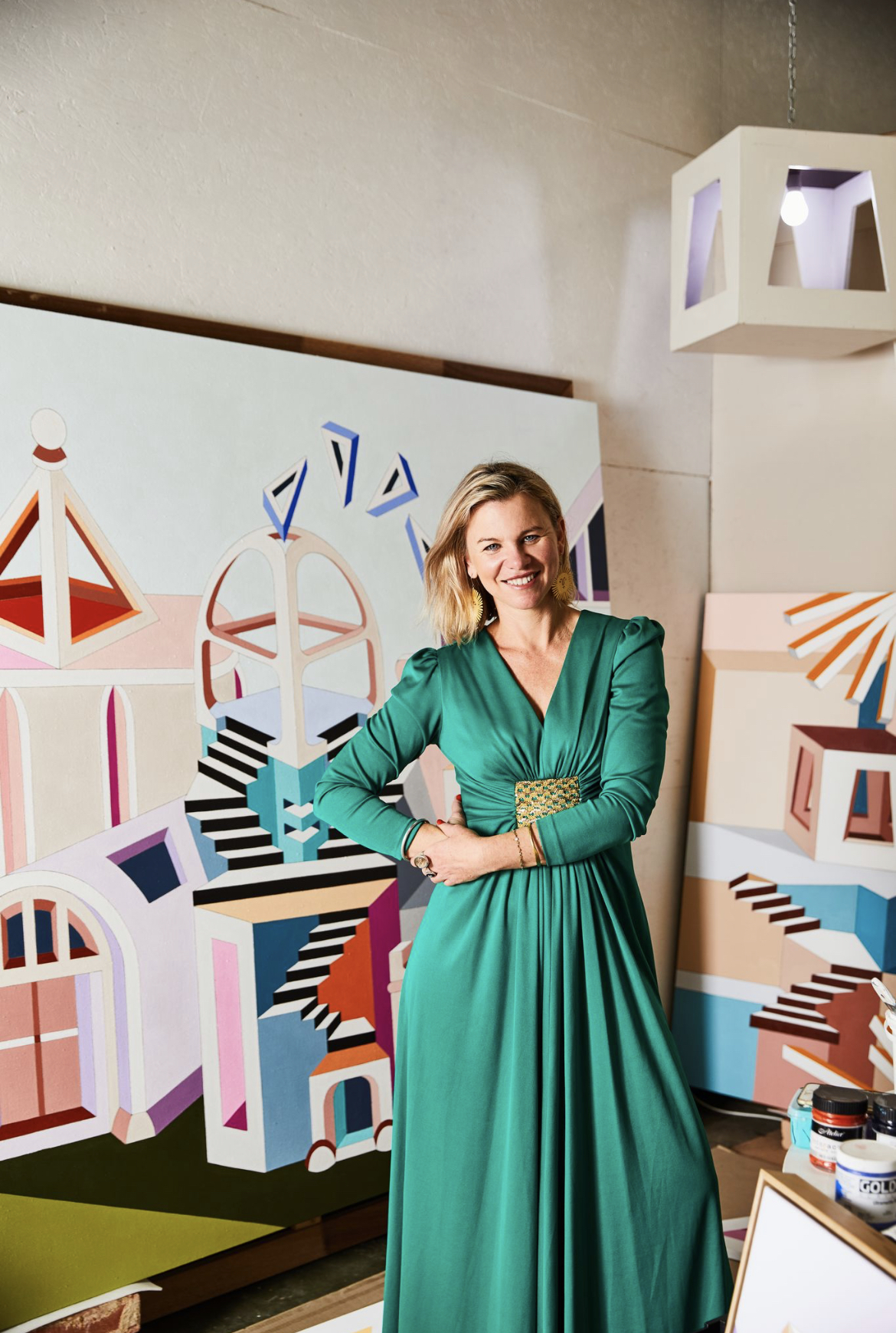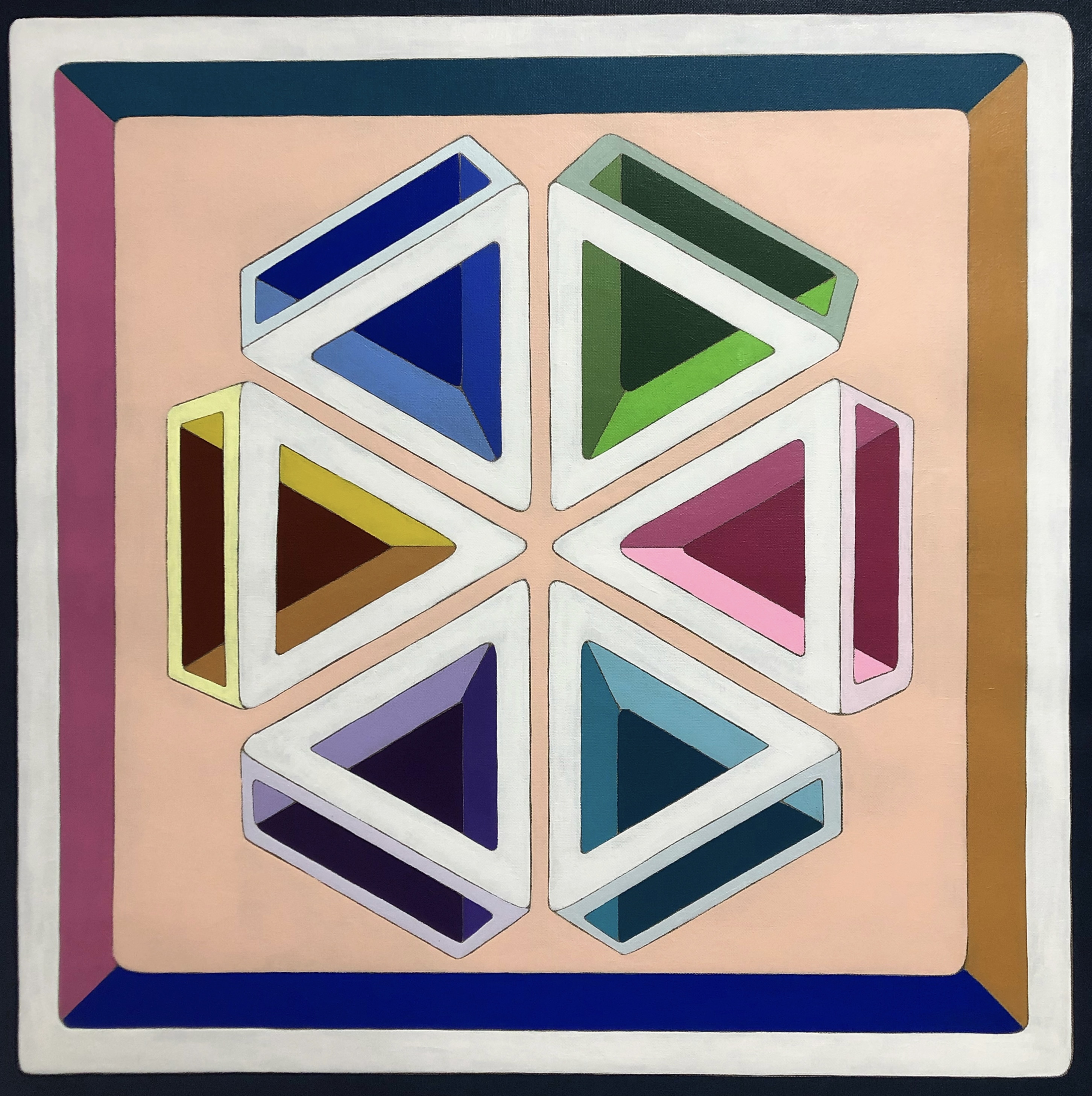 Add to wishlist
4. Jasmine Mansbridge
Let Sleeping Dogs Lie
ESTIMATE
---
£1,200 - 1,800
This auction has now ended
Notes
---
The set of six triangles is a reoccurring narrative device within my work, in this case for Let Sleeping Dogs Lie this represents the coming together, the centering and making peace with all one can not change. The need to sometimes accept things as they are. I write a lot of prose and this is the text that underpins this piece.
Let Sleeping Dogs Lie
A sleeping dog
Is an old dog
Or a deaf dog
Or a lazy dog
My dog does not lie
It wrestles with life
Bounds endlessly
Tears on bones
And facts
Why why why
Best you say
Let sleeping dogs lie
My dog chases it's tail
My dog plays the game
It never rests
It never just
lies
My dog is a fool
Wise dogs
Let hard things
Like sleeping dogs
lie.