The Spring Auction 2020
28 MARCH 2020
Candid Arts, 3 Torrens St, London EC1V 1NQ
Live Streamed Auction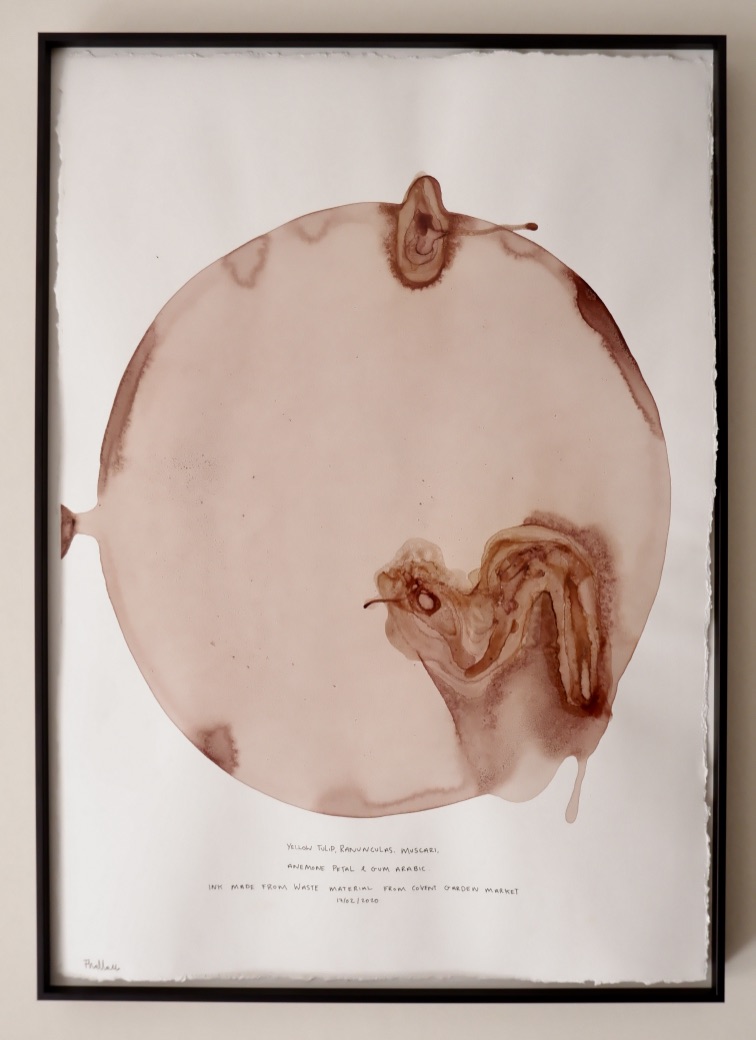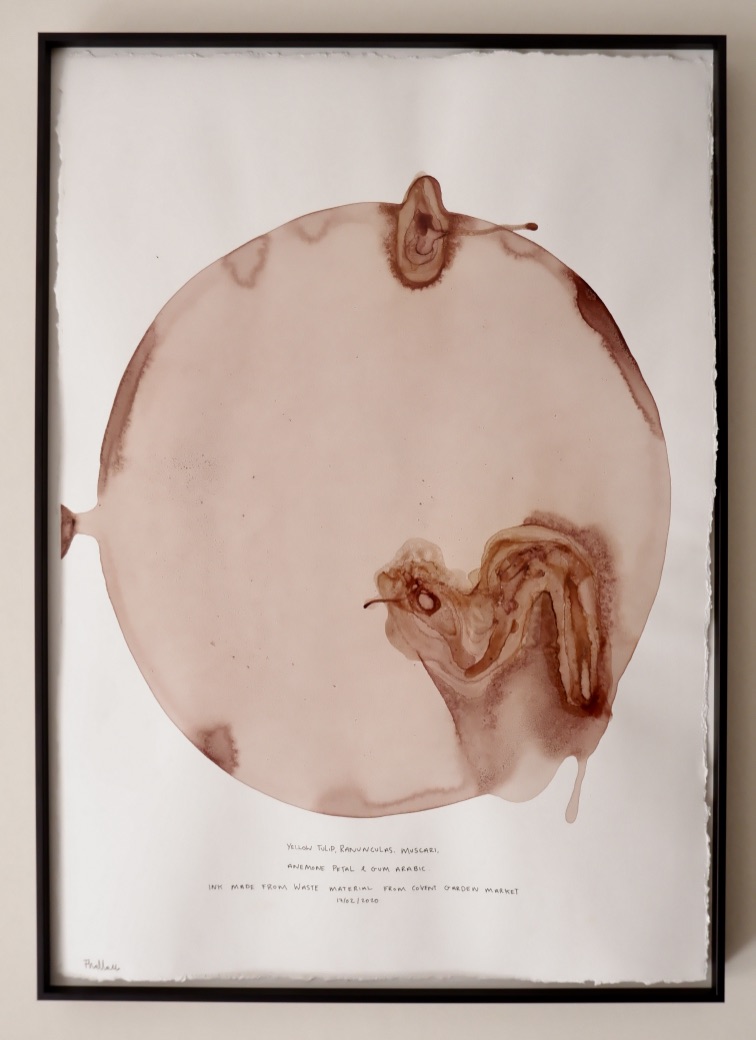 Add to wishlist
44. Flora Wallace
An exploration into ink making from botanical waste
Signed (lower left) and dated (lower centre)
Ink on paper
59.4 x 42 cm.
Created February 2020
ESTIMATE
---
£200 - 300
View shipping costs
Notes
---

For this curated section of The Spring Auction 2020 we selected seven artists whose work is concerned with the environment and the impact of climate change (More details).
Flora Wallace gathers wast from New Covent Garden flower market to make botanical ink works.
"I began making inks as a result of a longstanding interest in plants and colour. I have often been struck by how much waste the floristry industry produces. Installations are usually temporary, the flowers are often thrown away the following day which has always been hard to watch. For me the practice of making inks is a way of engaging with the seasons, time, and an exploration of place."
As part of an ongoing study, Flora approaches her work from the point of view of scientific experimentation. Variable components include the paper, the affect of time and additives such as alkaline bicarbonate of soda and acidic vinegar. Flora records each part of her process whilst slowly refining and manipulating her components to create a balance between materials to achieve the desired result.
Flora Wallace is a ceramic artist, ink maker, illustrator and a freelance florist.
Accolades
3D Design and Material, Specialising in Ceramics, Brighton University